Reading Time:
5
minutes
Let me preface this by saying I have nothing against Western countries—I'm a U.S. citizen and I am very aware of the privilege that gives me to travel, let alone to have preferences on where I want to go.
However, I said what I said. I've never had a burning desire to study abroad in a western country, in fact, quite the opposite. I am not saying you shouldn't study abroad if you get the chance.
The purpose of the article is to just get you thinking critically and to empower you to look into all of your options, and maybe share with you some you may not have known existed.
1. Studying in Paris is… how you say… cliché.
In a world of Mary-Kate and Ashley, and Lizzie McGuire movies going on school trips and finding love in Paris or Rome, be an Eliza Thornberry. (Sorry for all of you Gen Z's who may be just too young to get the references.)
Studies have shown that 70% of American college students who study abroad do so in Europe and Australia. That means 2 out of 3 students choose to study abroad in the U.K., Spain, France, Ireland, Australia, Germany, or Italy. That's not a very diverse selection, considering the 197 recognized countries on Earth.
They may call you a hipster, but Western countries just lose their study abroad luster when you consider that 15 of your friends have studied abroad there already. You'll see so many friends share their experiences in that region that I just don't feel any sense of urgency to go there.
And is I've managed to study internationally for free, I want to use the opportunity to go somewhere I may not have an opportunity to go to at any other point in my life.
2. It's right next door—what's the rush?
In terms of proximity and accessibility, it will always be more "convenient" for me to fly from the East Coast of the U.S. to Paris compared to Buenos Aires. Excluding Australia, the U.S. and Western Europe have a multitude of flight deals every day between the continents, and in general, it's easier to pop over there.
American companies often have locations in these Western countries, so there are even opportunities to work in a Western country after graduation. If I study abroad, I want it to be in a place that I may not ever get to experience this way ever again.
When I study abroad, I want it to be in a place that I may not ever get to experience as deeply otherwise.
Click To Tweet
A common bonus for studying in Western Europe is that its close-knit countries are easy and affordable to travel between, and this is very true. But it's not only true for this region!
Just as you can go from London to Barcelona, Rome, or Paris with relative ease, it's the same from Dubai, to places like Oman, Jordan, Lebanon, Sri Lanka, the Republic of Georgia, and more.
Don't let the convenience of a well-worn path be a limitation—make it a dare to make your own!
3. You shouldn't want a culture shock, you should want a culture tsunami.
London, Oslo, Sydney… The only real shock you'll get is when you check your credit card statement!
Of course, every country whether Western or not has its own beautiful nuanced traditions, customs, languages, and culture. But the truth is, the culture shock going from the U.S. to Iceland or the Netherlands is minimal.
Will they take practice and adjustment? Sure. Will, they confront you with huge shifts in gender expectations, landscape, classism, religion, climate, language, or ways of life like studying in a non-Western country would? The answer is no.
Take advantage of your study abroad opportunity and force yourself outside of your comfort zone. Go to a school where you're one of the few native English speakers. Tend chickens for your breakfast every morning. Study a religion completely different from your own. Stay with a host family that you may learn from but also teach. You won't regret it.
4. Honestly, these countries may not always bee available to us.
Americans, I encourage you to delve into a non-Western country when you study abroad because we may not always have access to them.
The world is changing. Politics are more volatile than ever, and with impulsive world leaders like Donald Trump, Jair Bolsanaro, Boris Johnson, and Kim Jung Un, allyships and enemies may be shifting.
In short—it's easy to think the U.S. will always be allied with countries like France, Scotland, Ireland, and England, while leisure travel is not as guaranteed with countries such as Egypt, China, Mexico or the Philippines, etc.
I mean it when I say go while you still can.
5. Take the opportunity to disrupt your assumptions.
The #1 reason I implore you to get out of Western countries is that, if you're like me, you intuitively don't want to explore out of Western countries.
The media has brainwashed us with the idea that Western = English = Civilization = Safe = Good, and non-Western countries must be the opposite of those things.
Click To Tweet
Of course, this is not true. I can tell you you're absolutely more likely to be mugged in Paris than in Dubai, experience violent racism in the U.S. than in Thailand, and experience an acid attack in England than in Sri Lanka.
However, it's likely been drilled into your—and I think a mass majority of western students' s—minds that if you stray from certain (cough, cough, white) countries, you're instantly putting yourself at risk.
I feel that as young global citizens and the future of our world, it's Gen Z's obligation to see this bias within ourselves and actively challenge it.
6. You can become a unique regional expert.
Again, virtually every single other one of your college friends who study abroad will do so in the same 5-10 countries. The content has been made.
However, if you choose a less popular country you can literally pave the way for more people to do the same!
Example: I was the 2nd person in my entire university to ever study abroad in the UAE, and the first STEM major to. It wasn't easy. I had to do my own research on which classes would transfer back to my home university, I spent countless hours between my study abroad program and financial aid office making sure my scholarships would transfer to the new university and cover all of my expenses.
Flash forward a year and I'm living in Dubai, receiving dozens of emails from friends and fellow students from my home university telling me I'm the first person they've met who has studied abroad in Dubai asking me questions about how they can do it too.
Now 2 years out of college, I still get messages saying I'm the only reason someone decided to study in Dubai and how grateful they are that I shared my experience.
Aside from the thrill of being the "first" to do something in your community, your study abroad could have a deeper purpose and actually inspire and educate others on non-Western cultures.
7. There are way more financial aid, education, and career incentives.
Studying abroad in a non-Western country allows you access to truly unique cultures and languages. This experience can be valuable in more ways than one.
For example, the Boren Awards (the scholarship I won!) awards up to $20,000 to undergraduate and graduate students with a desire to learn an in-demand foreign language such as Arabic, Russian, Cantonese, or Portuguese. The catch? You can't study abroad in a western country.
The U.S. government has long seen the value in encouraging students to explore non-Western cultures, and also has special government positions for translators, cultural experts, liaisons, ambassadors, intelligence agents, and more. You can find their current listing on USA Jobs.
Also, read how I won more than $40,000 to study abroad in Dubai, UAE.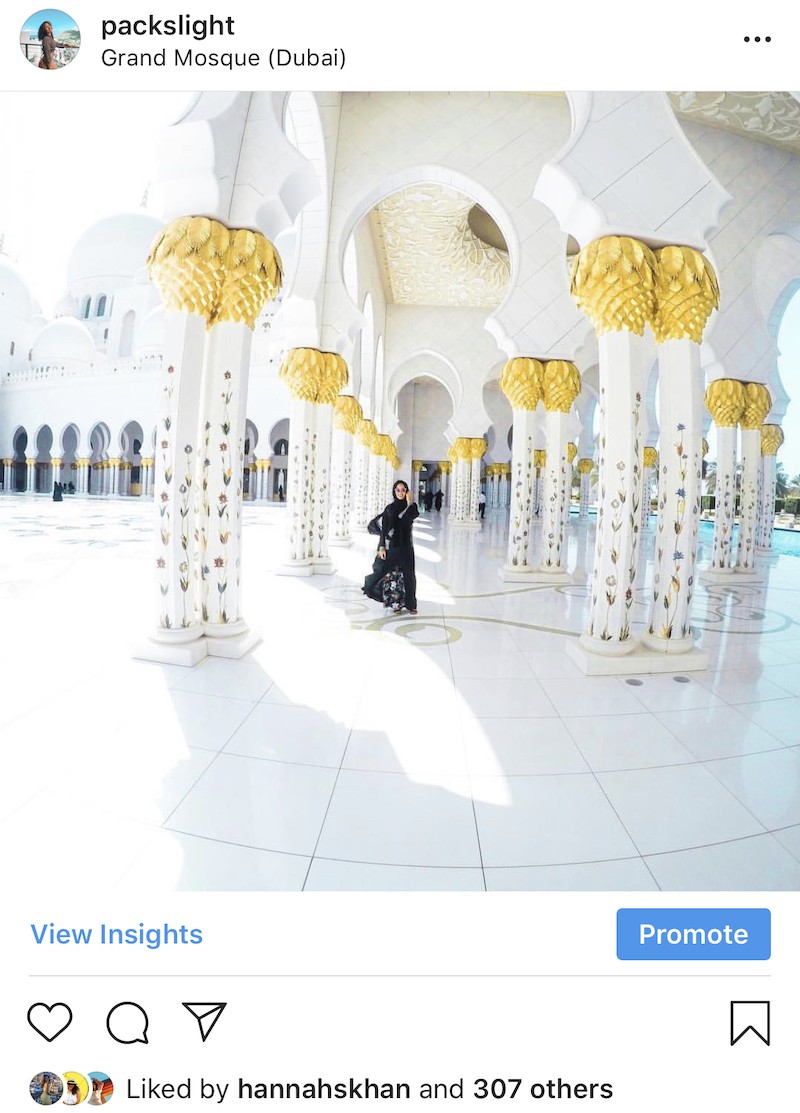 *Disclaimer: Everything I've said comes from the perspective of a person who has grown up with international travel.
I absolutely acknowledge my privilege as a Western passport-holder, previous experience abroad, and enough family support to jump headfirst into new waters with more excitement than fear. And because we all don't come from the same background, this advice won't apply to everyone.
If this is your first time abroad, of course, we likely have different comfort limits and expectations of our study abroad experience. Maybe it's simply your dream to study abroad in Amsterdam or London—if that's the case, go! The last thing I want this article to do is travel-shame, or guilt, anyone, into not going somewhere you're truly passionate about experiencing.
However, if you are comfortable traveling, you don't feel especially drawn to any one country, or you are particularly adventurous and curious, I encourage you to seek out the opportunities in Asia, Africa, Eastern Europe, Central and South America, the Caribbean, the Middle East, French Polynesia…
I wrote this because I believe every day we should be challenging our notions of the world and challenging ourselves. At the end of the day no matter whatever region of the world you end up studying in I hope you actively challenge yourself to grow and change while there
---
Agree, disagree? Did you study abroad in a non-Western country?
Let's chat in the comments.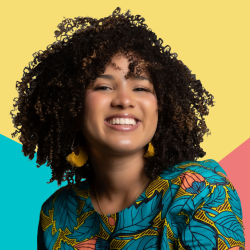 Latest posts by Gabby Beckford
(see all)