Reading Time:
5
minutes
Which digital nomad housing options are best? Where do digital nomads live? How do digital nomads find the perfect apartments that make them feel at home, but also have good remote working conditions like strong wifi, comfortable amenities, and quiet?
You're likely here because you've been introduced to the "digital nomad" lifestyle and you're planning out how you can make it real, right? Well, you definitely will 'really' need a place to sleep every night!
Firstly, there are two main categorizations of a full-time traveler:
Type 1: those with a home base (an apartment or home you have all of your stuff in), and
Type 2: those who are fully nomadic, with no home base, and who truly live accommodation to accommodation.
I've been a full-time digital nomad for the past 3 years, and I'm currently Type 2. I feel like no one warned me how complex and intricate navigating housing can be and hopping from accommodation to accommodation!
So I'm laying out all of the housing options I've learned along the way with hopes that this will help my fellow nomads find their piece of home in their globetrotting. So here are 8 housing options for digital nomads:
🏠 Volunteering: work-accommodation exchange
Especially younger digital nomads or those strapped for cash love this method. Through services like Workaway, WWOOF-USA®, TrustedHousesitters, and Worldpackers you can find opportunities to volunteer abroad that very often include complimentary housing.
💡 Ex. Working at a hostel front desk in exchange for a bed in the dorm. Is it luxurious? No. Is it an option? Heck yes!
Don't be afraid to pitch an idea like this yourself too! It's not uncommon for travelers to email hostels, homestays, or even small businesses and ask for room & board in exchange for a set numbers of hours per day or per week of work.
🏠 Short-term vacation rentals
Airbnb continues to dominate short-term and vacation rental. And though I have a serious gripe with their newly skyrocketing pricing, cleaning policies, and gentrification implications, I admittedly find myself using them as well because of the breadth and depth of options.
💡 TIP: I like to use Airbnb as a search engine to find an accommodation I like, and then try to book directly. If you can find the same listing available to book directly you lose the insurance of booking through Airbnb—but often can book at a reduced price, and are more likely to be booking with a local and having a better economic impact. How? Find a listing you like, and copy and paste the listing name into Google search. You may find it on a local short-term rental platform, or even their own website.
If you're not interested in using Airbnb, there are other options.
Noirbnb is a "peer-to-peer platform empowering Black youth to own their travel experiences and build wealth through safe and secure lodging in over 300 cities worldwide. Noirbnb embraces diversity and inclusion, offering stress-free stays for all travelers. With everything from modern living rooms to rooftop terraces and more, it's a great way to stay as a digital nomad and support Black-owned businesses. (Use the discount code "BLACKTRAVEL," save up to 20% off your first booking!)
Vrbo is a vacation rental specializing in large groups. With over two million listings worldwide, it's easy to find a great place to stay and perhaps split with a few digital nomad friends. User-friendly search tools, neighborhood guides, traveler reviews, and with a variety of payment options help you find the rental perfect for you.
🏠 Short-term rental services
This is a housing option I recently discovered and am currently exploring—think of these options as if Airbnb and hotels had a baby. You have week-to-week or month-to-month accommodations (most often, apartments) that are clean, fully furnished, and come with a lot of homey amenities.
You have more space than a hotel, with a living room and kitchen to cook for yourself, but less… personal than an Airbnb, with a standard of cleanliness and wifi connection that makes me feel more comfortable.
Services like Landing, Blueground, Anyplace, Outsite, and Kasa can help facilitate your stays in cities around the world.
This option can be pricy, but it is seeming more like my ideal setup: I'll share on my Instagram as I continue to investigate!
🏠 Hotels and hostels for digital nomads
An expensive option that eventually takes a toll on mental health, IMO. But if you're a travel hacker or just need daily housekeeping, I know some people who do it!
Frequent Hotel Tip
If you do go the hotel route, I highly recommend researching and deciding on a hotel chain that you'd like to accrue points, and eventually status with. Marriott Bonvoy, Hilton, and Hyatt are common hotel groups with properties around the world!
I have Chase's Marriott Bonvoy Boundless credit card so I'm a Marriott girl, personally, and have Gold Status. This allows me benefits like complimentary late check-ins, room upgrades when available, access to club rooms when available, and honestly just better, faster, more privileged service.
Some questions you may ask yourself to decide which hotel you'd like to be loyal to are:
What credit cards do you have (Chase, AMEX, etc.)? Do they favor any one hotel chain?
Look at the hotel you've stayed at in the past 6 months: is there a pattern in hotels you tend to stay at, whether because of proximity or amenities?
Which hotel chain do you already have a loyalty number/the most points with?
Hostel suggestions
Selina Hotels is a popular chain of hostels in Latin America, Europe, and Asia. I've stayed at their locations in Mexico City, Oaxaca, Guadalajara, and Panama City.
In my opinion, the wifi has been okay (not great), and the level of cleanliness is not high enough for me to want to stay a month, even in their private rooms. But the social events, proximity to the central city, and dedicated coworking spaces do make it an appealing option to many! Here is a list of 20 awesome coworking hostel options around the world!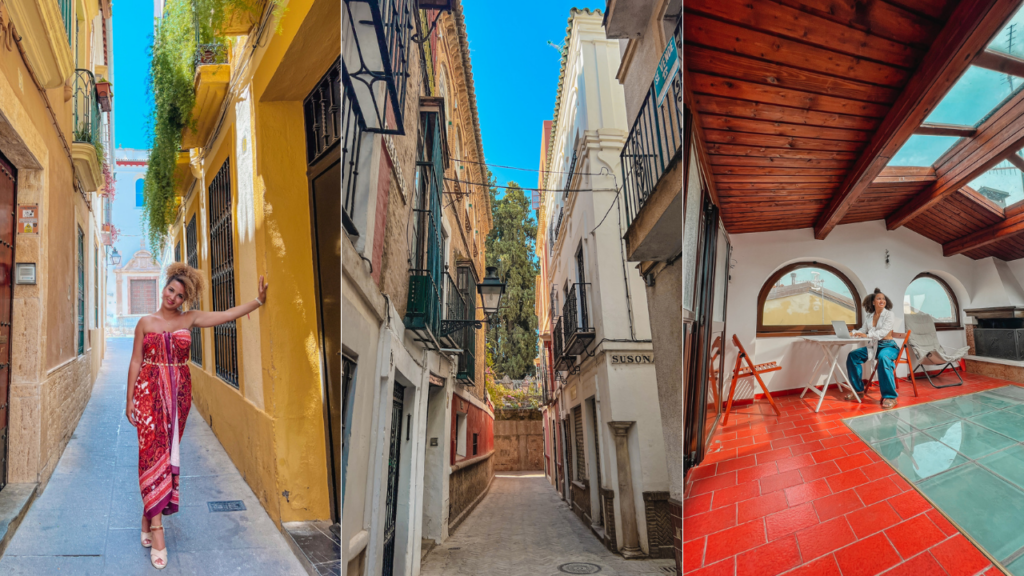 🏠 Co-living Spaces
Unlike living with roommates (where you share the financial responsibilities in a single lease), co-living companies provide individual lease agreements. So, even though you share the space, you're only responsible for your portion of the rent and can move out with short notice. Nine Co-living in Tenerife, Spain, and Common in the United States, are great co-living options.
Do you already have a home but are worried about being able to afford the rent or mortgage, and have a stint as a digital nomad? Don't worry; there are solutions for you as well!
🏠 House swaps
If you already own a home or apartment, house swapping is a great way to travel without leaving your house completely empty or renting it out to strangers, with the benefit that you are receiving free accommodations with the swap, too!
The concept is pretty self-explanatory, in that you and another house swapper switch homes for a set period of time. Expectations such as food expenses, and utility bills, You can easily find Facebook groups like "[Insert City] House Swaps" to connect with people who also want to swap houses.
If you're an aspiring digital nomad: was this helpful for you?
The All About Digital Nomad Visas ebook is an visual e-book to help you take your remote work abroad for however long you want! 3 months, 6 months, 12 months… forever? Get inspired on digital nomad-friendly destinations, and get a quick-guide on the things you need to know before you go like currency, wifi strength, sites to see, and about their digital nomad visa programs.
🏠 Renting out your home/apartment
By renting out your housing on platforms like VRBO, FlipKey, or Airbnb, you can make money to fund your travels and offset the costs of the additional accommodations.
🏠 Stay with a friend/family
I'm always so jealous of my friends that come from big families 🥲 How do you happen to have an aunt that lives in Cape Town?! But if you have that as a resource, use it. I also think traveling is a great opportunity to reconnect with extended family and friends.
There are also privately organized homestays, couch surfing, etc. that are free options similar to staying with a friend or family member… except they're a stranger. I can already hear the alarm bells ringing in your head, so if this absolutely terrifies you, all I can say is that there are authentic people who enjoy hosting travelers, sharing meals, or used to travel in this way themselves and are now paying it back by sharing their spare room, or couch.
Of course, I recommend taking every safety precaution possible. My favorite place to find Facebook groups like Host a Sister or by searching Facebook for groups like "[Insert City] Short Term Stays".
This was originally posted on my LinkedIn. Follow me over there at Gabby Beckford for more digital nomad and remote work tips and insights!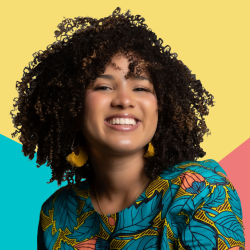 Latest posts by Gabby Beckford
(see all)