Reading Time:
4
minutes
I was seventeen years old, alone, and very anxious as I stood in line at JFK airport, gripping my passport and plane ticket that would eventually take me to Iceland.
I'd signed up last minute for this backpacking trip there to have an adventure before I started university in the Fall, but it didn't hit me how big of an adventure it truly was until I stood alone in that line.
I had made it to JFK despite multiple, silent existential crises, and my unbearably itchy wool sweater despite it being mid-July, and after my 8-hour layover, my mind was racing as I finally boarded the plane.
I was so nervous that all I was worried about were trivial things, like sitting next to someone who snored or worse, had kids, for the six-hour flight—it would definitely push me over the edge.
I made my way to my aisle seat (hallelujah) and as I was praying to Jesus, Allah, and Oprah that I would survive those two weeks, I was interrupted by an, "Excuse me, I think I'm 14E".
I looked up, and my mouth dropped. Literally.
Damn. This guy was gorgeous.
I knew he was perfect in the first few seconds that I was aware of his existence in that aisle, but it was confirmed when he saw I was still clinging to my carry-on for dear life and offered to stow it in the overhead bin for me.
After we sat down, he turned to me and asked my name, and I struggled to reply in enough English to not be confused with a fish out of water (which I was).
"Nate" was on his way to do a EuroRail trek for six months with his best friend. I asked him where he was from and he replied San Diego (all my family is from San Diego, and that's where I was born. Another heartstring pulled).
The rest of the flight I was completely consumed by him. Our conversations quickly evolved past casual as I told him how I was going to Iceland as a personal challenge to myself, and he talked of how travel had forever changed him as a person (swoon, again). 
When the dinner cart came around, we ordered the same thing and ate together like we were at a rooftop restaurant in New York City and not in Row 14 of a Delta flight. Travel romance was in the air. 
He told me that he was 23 years old, a recent graduate, and that after backpacking Europe he would move to Ireland to earn his master's degree. Then, he asked what I was studying.
Yikes.
I couldn't tell him that I wasn't even old enough to vote yet!
So I said that I was 22 (reminder, I was 17) majoring in Biomedical Engineering (technically true, I had just been accepted to the program) and that I was a sophomore in college (technically, untrue).
Before I could worry about if my lie would catch up to me, he grinned and told me that he's always loved smart girls. I died again.
The rest of the flight we talked, laughed, and watched in-flight movies together. He offered to buy me a drink, but I declined (bullet, dodged). So he made me share his Skittles with him instead. We both felt something mutually that was startling and amazing, and very unexpected on a six-hour connection flight. But it felt so fated!
As the pilot announced our descent into Reykjavik, he told me he had a secret to tell me and to lean closer. I leaned in, and he grabbed my face and kissed me softly on the lips.
But as I was reeling in bliss and trying to survive the multiple waves of cardiac arrest, he asked me a question that made my heart really stop.
"Can I see you again?"
I froze. I was still overwhelmed by just being in Iceland alone at 17 years old, let alone trying to finagle this flight-fling further than Row 14.
More importantly/devastatingly, if I gave him my Facebook information (WhatsApp didn't exist yet back in the day), he would find out that I lied about my age!
And though I was mature, I wouldn't blame a 23-year old for having doubts about being interested in a person 6 years younger…
So after a long pause, I told him that I didn't think that was a good idea, and before he could respond the captain announced that it was time to depart the plane.
We walked together to the luggage terminal and after we grabbed our bags we both knew it was time to go our separate ways. His eyes looked very sad, and I could tell that he didn't understand why I had said no, but we were star-crossed!
It broke my heart, but I gave him a hug goodbye and I told him that if it were meant to be I would run into him in Reykjavik.
In the next few days exploring Reykjavik I held onto a small hope that I would bump into him on the Strætó (the Reykjavik bus system), or at a big tourist attraction like the Hallgrímskirkja.
But after the third day, I knew that Nate would already be on his next flight, and I would very likely never see him again.
---
Now that may sound like a (very) depressing end, but I don't consider it one!
That six-hour connection flight is one of my dearest memories, and I consider it a huge milestone in my journey as both a woman and a traveler because:
1.) Being 17 at the time, I was still very naive at the complexities of romance, so my range of romantic experience was definitely broadened lol! Basically my first PG-rated one-night-stand.
2.) From the beginning, lying about who I prevented any chance of progression regardless of what either of us wanted. I learned it was better to just be honest about my age and accept however he felt because at least we could've kept in contact and still have been friends!
3.) I learned that the most exhilarating moments are usually fleeting, and it's important to know the value of enjoying a moment and also letting it go.
So while it was sort of a sad way to end such an unexpected romance, I wouldn't trade the experience for anything.
It's been four years since that flight and I still believe that if it's truly meant to be I'll run into "Nate" again in the future.
If I do, I hope he's more open to the age difference, at least. 😉
** This story is a real account. I've changed his name because god-forbid he ever sees this embarrassing recount for anonymity, but every event and feeling is as accurate as possible and straight from the depths of my first travel journal! Of course, written back then with a haze of seventeen-year-old romance.
---
Have you ever had any crazy travel romance stories? Flight connection flings or hostel love affairs? Share with me in the comments!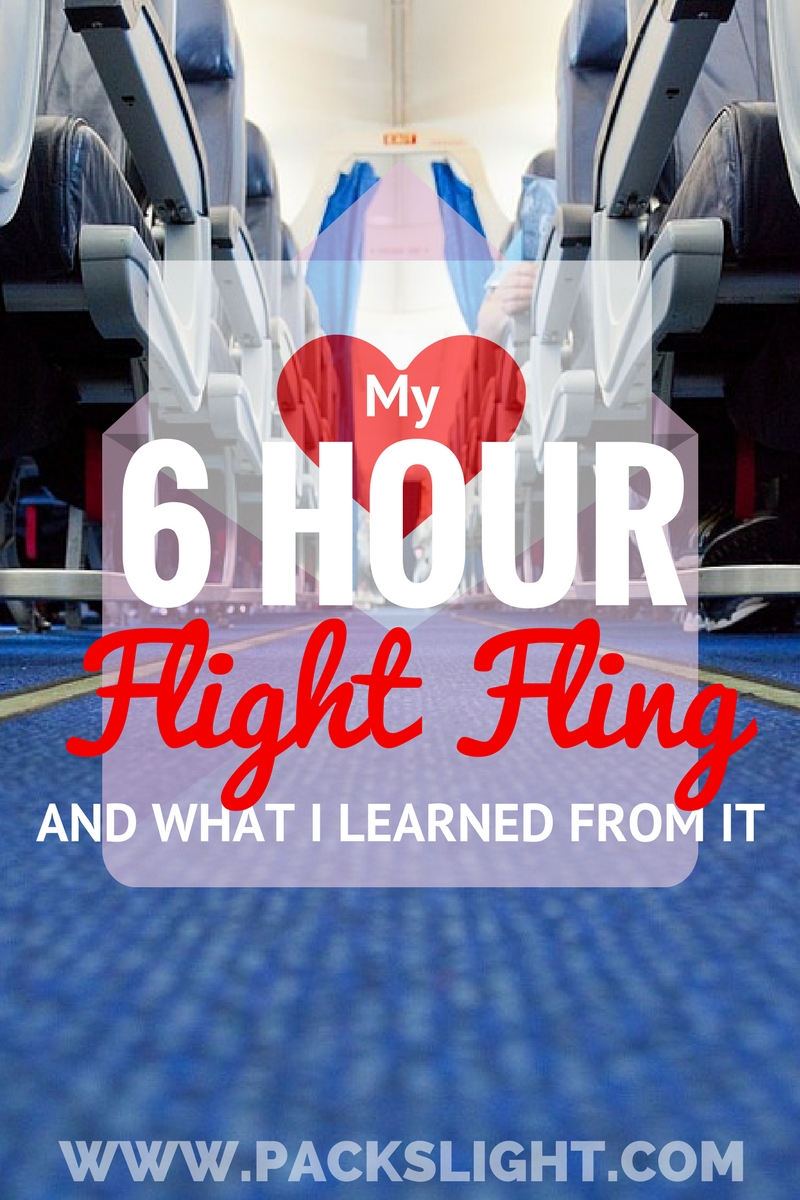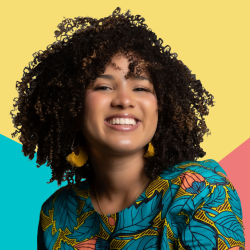 Latest posts by Gabby Beckford
(see all)