Reading Time:
3
minutes
Meet 24 year old adventure traveler, Jackson Groves. Having studied journalism he loves writing, and his stories are often of people with an inspirational mission or cause. He also recently became interested in photojournalism, as you can tell by these stunning photos!
Jackson moved to Oahu, Hawaii just over a year ago from his home in Australia. This summer, he plans to go back to Australia to travel, and then head on to South East Asia with no specific dates or bookings.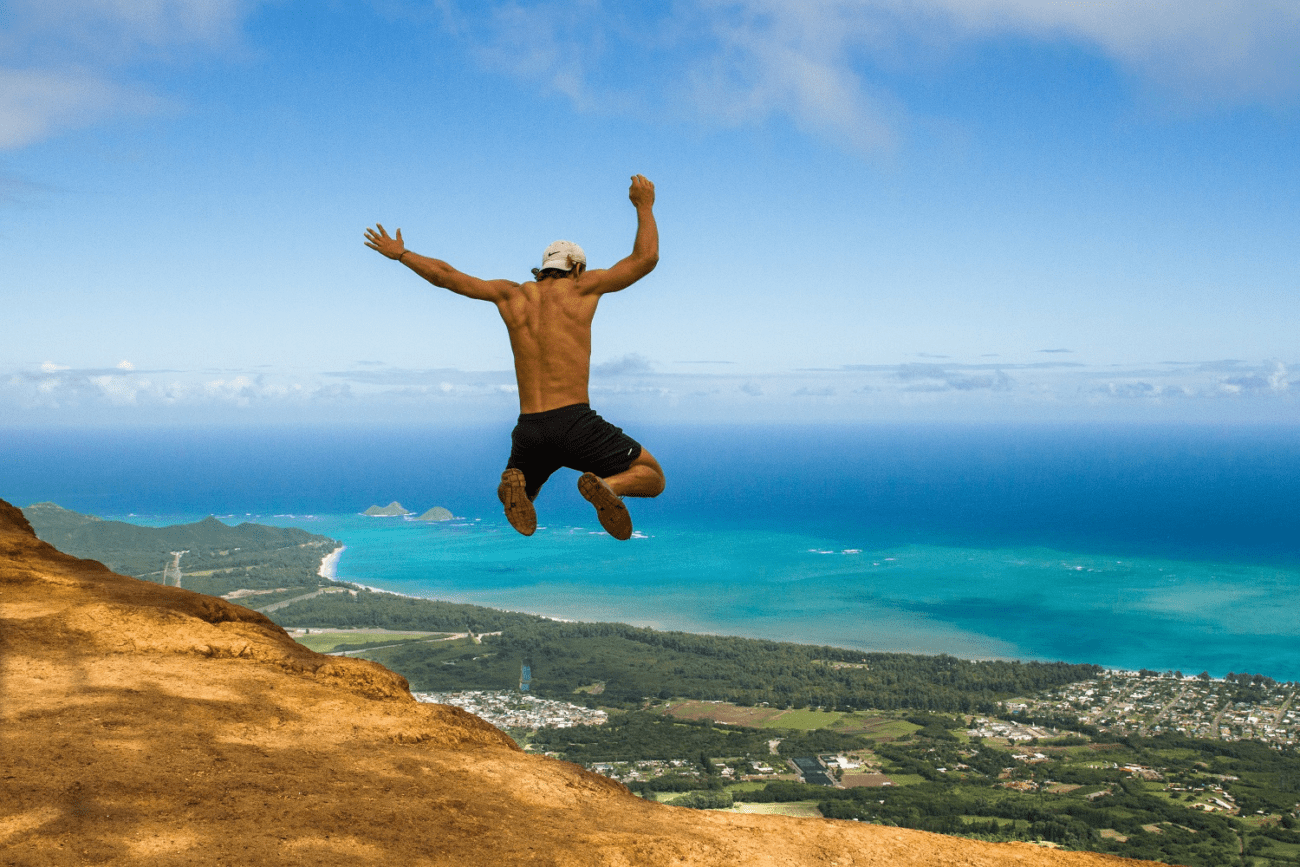 He's currently working towards having his total income earned through remote social media management.
Having grown his social media platforms from the ground up in the last 7 months he's been the good and bad, and now wants to pass these first-hand skills onto his clients to help them succeed as well. Jackson enjoys contract journalism and photography jobs on the side as well.
In his free time he spend his days on full-out adventures, on amazing hikes and exploring the beautiful island.
All of these photos are courtesy of Jackson, and I think you'd agree they couldn't be more stunning!
But alas, sorry ladies, he's not single! He shares his adventurous lifestyle with his equally amazing girlfriend, Jessie.
They've recently created a travel blog called Journey Era which chronicles their world tour. Their niche is, of course, adventure, and they share the most adrenaline-pumping eye-widening places they visit, along with their personal experiences.
Being a young traveler at 24, Jackson acknowledges that he's had to make some sacrifices that the friends he grew up with haven't had to.
Seeing many of his friends in his hometown who own apartments, nice cars, and have steady careers sometimes shows the real contrast of the lifestyle he's chosen for himself. He also misses his family and friends, and having to leave them all behind with each new trip.
But at the end of the day he has no room for regret, as these are the choices that afford him his adventurous lifestyle, and they've taught him to appreciate those things all the more. What keeps him going is my curiosity and adventurous spirit.
Jackson believes the important thing is to make every decision for yourself. That doesn't mean you made the decision without asking anyone for advice—it means you made the decision. He tries his best to make every decision without wondering how he will be judged by his peers, by society, or by the world.
He says this:
"Sometimes think it would be great to stay in Hawaii, as we're creating amazing opportunities and networks here… But my insatiable desire to feel out-of-place in a  beautiful, new location that makes me leave.

I need to wander through new streets and figure out how a society works,  admiring the beauty of each new country. When that desire fades, will be the time that we decide to find a home base."
You can find Jackson (and Jessie!) by clicking the following:
---
What is the purpose of this series?
This initiative is driven by my desire to inspire other people in my age range and show them that travel for us is not only invaluable but very possible—sometimes you just need to see someone else jump before you do!
If you're interested in being featured and you're age 18-26, subscribe in the form below or shoot me an email at gabby@packslight.com.