Hola! If you're on this page you're likely here because you're likely interested in working with me.
Hopefully you've come to know me because you follow me on one of my social media channels, or at least you've read my About page and are intrigued to know even more about me and Packs Light at it's core.
I started my blog as a way to document my growth and help my immediate friends travel. Now my platform has expanded and purpose has too. All bloggers aim to inspire, but I choose to use the word empower more often because it implies action.
Over the past few years my audience has transformed from followers into family, with them seeking me out for advice and hanging on my every word.
LOCATION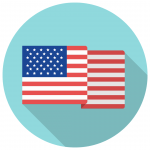 USA - 71%
LA - 31% | NYC - 17% | MIA - 10%
UK - 7%
CAN - 6%
AGE
DEMOGRAPHIC
BLACK - 20%
WHITE - 60%

68% |
27%
TOP 3 POPULAR POSTS
My Top 3 performing blog posts of all time.
To work with me is to receive content that is youthful yet well-written, easily digestible yet page-turning, and most importantly engaging.
I can code-switch between the 20-something Twitter slang that I interact in on a day-to-day basis and and voice of authority and expertise that has landed my words in the Huffington Post, BusinessInsider, and U.S. World News Report.
Over the past few years I have partnered with a diverse set of brands with positive feedback. See a few below:
TESTIMONIALS
See what previous partners had to say 😉
YOU CAN ONLY GET FROM GABBY:
The core aspects of my brand that make me unique.
LET'S PARTNER:
I'm always open to new ways to collaborate—the more adventurous, the better! But here are some of ideas on how we might work together:
Send over an email to [email protected] with pitches or any questions.
But for now head over to my Instagram! That's where all the cool kids hang out 😉