Reading Time:
5
minutes
Ah, Bella Italia. Italy is not a country I ever would have gone to by myself (for these such reasons), but luckily my friend decided to choose it as the destination for her 23rd birthday trip. This truly turned out to be a beautiful trip and absolutely one of the most memorable of my life.  The people I met, the destinations I saw, the limoncello I drank… Sigh.
Finally, I'm sharing my itinerary. I was one of four friends for the first week, and while the rest of the time was supposed to be solo, I ended up meeting two people I spend the rest of the time between them both.
This itinerary is guaranteed to show you the huge variety of sites and experiences Italy has to offer.
Updated: February 2, 2019
What cities are included? 
In order: Rome, Florence, Cinque Terre (visited 4/5, stayed in Monterosso Al Mare), Naples, Castellemmare Di Stabia, Sorrento, Positano, Amalfi, and Capri.
Rome (Part I)  – 2 Days
Accommodations: AirBnb (listing no longer available)
MAY 20, Sunday
Land in Rome 4:55PM local time.
Order pasta at

Trattoria Boboli

Dinner at

Restaurante Il Gabriello

(20 min metro ride from Dar Poeta)

Trevi Fountain

/ Piazza di Spagna – much less crowded at night
MAY 21, Monday
Colosseum

/

Roman Forum

–

buy tickets online in advance!

You'll skip the long line and pay a bit less. Hop in to a tour group once you're there. Bring snacks and water and wear comfortable shoes.

Dar Poeta

for aperitivo (15 min walk to Janiculum Terrace) – Pizza and bruschetta

Janiculum Terrace

(right before sunset) – romantic, great city view

Drinks in
Other options:
Florence – 3 Days
Accommodation: Airbnb – Honestly the photos on this listing are a bit deceiving. The room itself is a bit smaller than it shows, the ceilings are lower, and there were an odd amount of mosquitos in the apartment. However, the location was absolutely ideal. Make sure you read the reviews for an honest account.
Directions:
15 minutes walking from the central station, 10 minutes by taxi, 10 minutes by bus (#36, #11, or #6).
Details:
Check-in: After 3PM
Check-out: 10AM
MAY 22, Tuesday
Leave Rome 06:55, get to Florence 8:17AM
MAY 23, Wednesday
Chianti vineyard and winery tour at

Castello di Nipozzano

in Tuscany – email

Santa Croce

– Popular Instagram spot, and a spot where 18-26 year olds hang out casually at night and drink wine.

La Buchetta

for dinner 9 PM
MAY 24, Thursday
Other options:
Cinque Terre (Monterosso Al Mare) – 2 Days
Accommodation: Booking.com, La Casa Dei Limoni, Monterosso Al Mare, Cinque Terre, Italy.
Details:
Check In: 2PM – 6:30PM
Check Out: 8AM – 10:30AM
MAY 25, Friday
Leave Florence to La Spezzia: 07:36AM – 9:12AM
Trains from La Spezia leave to the 5 towns approximately every 10-20 minutes.
Explore

Monterosso

and the beaches

Explore

Vernazza

Lunch at

Ristorante Ciak

– A friend ordered the spaghetti bolognese, and said that it was

amazing

. She also suggest that the pesto is to die for, so anything with that on it will also be amazing.
MAY 26, Saturday
Portovenere

: Take a ferry,  beautiful town and is known as being the "6th" Cinque Terre town and will be less crowded than the main five.

Take the train to

Manorola

,

Riomaggiore
Nessun Dorma (Riomaggiore): Aperol spritz and bruschetta with a view! (see photo below)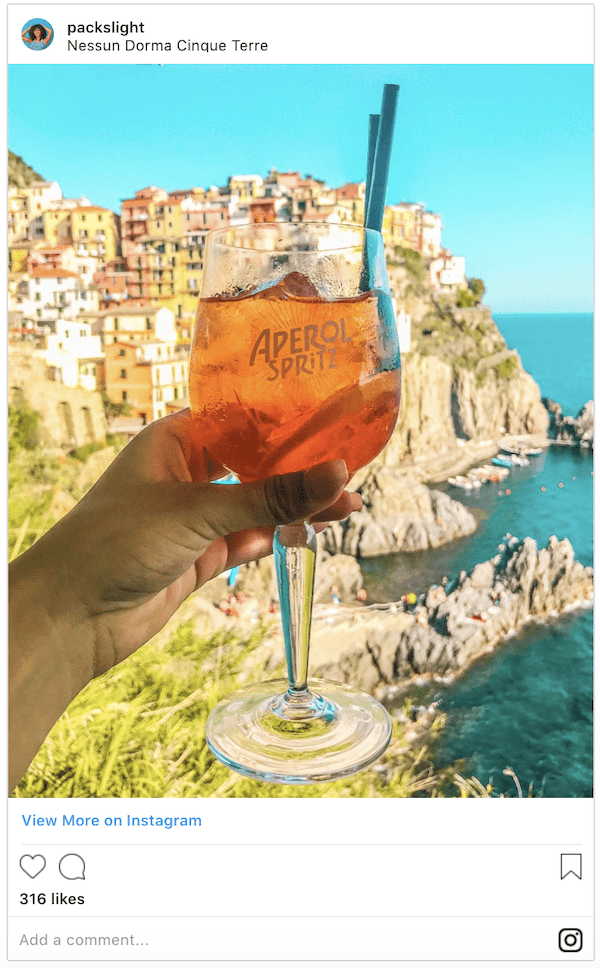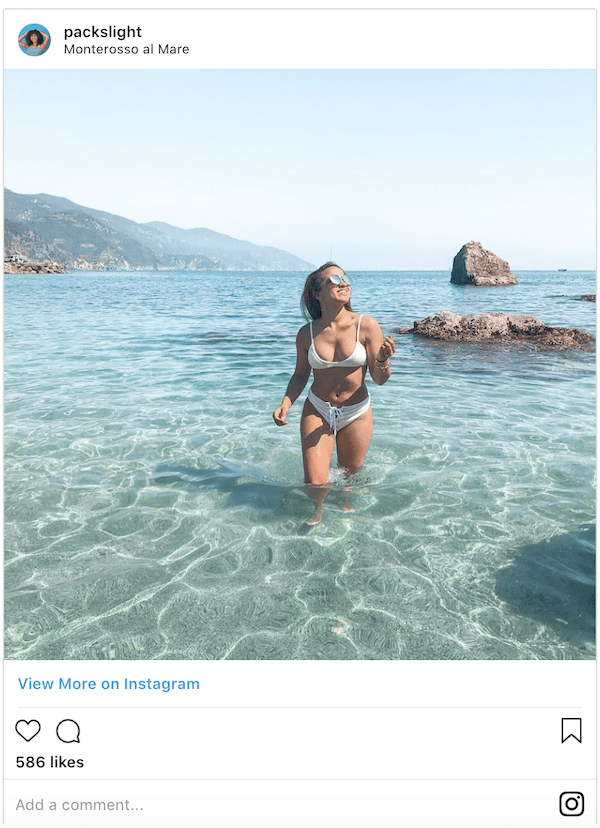 Other options:
Lerici:

It is one town south, in the Bay of Poets. You can take the ferry, train or hike to any of the Cinque Terre towns, it's a beautiful 30-minute ferry ride. There are great restaurants in Lerici. Go sea kayaking!

Mirador

of Vernazza

Vernazza Wine Experience

for aperitivo – Open only 5-9PM. No reservation needed.
Rome (Part II) – 1 Afternoon
Accommodation: AirBnb. We loved staying in this AirBnb too! Easy 10 minute walk from the bus. Very clean apartment with a great host—Lorena—who made us feel at home and suggested many restaurants and activities for us.
Details:

Check-in: 12PM – 5PM
25€ cleaning fee, paid in cash during check-in
Vatican City

–

St. Peter's Basilica

was free and not very crowded when we went at 4PM.

The Sistine Chapel

will always be super crowded, so go as early as possible to have a good experience. Bring water to both!

Ai Spaghettari

– Go for an incredible, affordable lunch in a great area to walk around in. There was a children's art festival going on when we visited that was very cute.
Naples/Castellemmare di Stabia/Pompeii – 8 Days
Check-out: by 11AM
25€ cleaning fee, paid in cash during check-in
Location: Castellammare Di Stabia & Naples
Accommodation: Workaway. I had a horrible experience at my stay so I would not recommend it. It was my only Workaway experience, but I would not recommend doing it in Naples and definitely not at the one I stayed at.
Transportation:
Trenitalia from Roma Termini to Napoli Centrale: 12:15-2:45PM, $32.91
Via Ferraris Galileo Bus: 12:10-12:45PM
MAY 28, Monday
Spent the day in Naples

 walking around exploring.

Stay in Sorrento.
MAY 29, Tuesday
WorkAway in Castellammare Di Stabia Explore Sorrento.
Day trip to Sorrento Swim in the free beaches.
Pompeii – 3 Days
MAY 30, Wednesday
Moved from Castellammare di Stabia to Pompeii

Piazza Bortolo Longo
Accommodation: AirBnb – We had an amazing stay at this apartment. Great wifi, air conditioning, and security at the front gate. 
Details: 15 minute walk from train station.
MAY 31, Thursday
Visited the Pompeii Ruins. Buy tickets online in advance to skip the queue, which can be very long! It gets hot, so go as early as possible in the morning before the afternoon sun. No large bags allowed. Bring tons of water and snacks.
Walked around the city of Pompeii. It's a gorgeous town that is easy to walk around, with many shops, restaurants, and cafes.
There is a church called the Shrine of the Virgin of the Rosary of Pompeii that is very picturesque. There's a park across the street from the church where even at night local families, couples, and friends go to socialize. It felt very safe.
JUNE 1, Friday
Lounge around Pompeii, had a leisurely breakfast.
Drove from Naples to Positano and stayed with a friend.
Other ideas
3 minute walk to Villa Arianna & Villa San Marco, which are known for the impressive excavation of the 79 AC volcano of Vesuvius. (free entrance)

There is a castle nearby which is worth a visit.
There is also a cable car that takes visitors to the top of our local mountain for an impressive spectacular view of the Vesuvius, the islands of Ischia, Capri and Procida, as well as the Amalfi coast.
Positano/Amalfi/Capri – 4 Days
NAPLES/POSITANO – 1 Day
JUNE 2, Saturday
Drove from Naples to Positano—about a 3 hour drive. L

ounge on the beach and take some photos!

Hike of the Gods

, a gorgeous hike. There are no, so make sure you go down in the town before you drive up the mountain.

Lunch at

La Cambusa
Weekends in Positano are especially busy, and
AMALFI COAST – 1 Day
JUNE 3, Sunday
CAPRI – 1 Afternoon
JUNE 4, Monday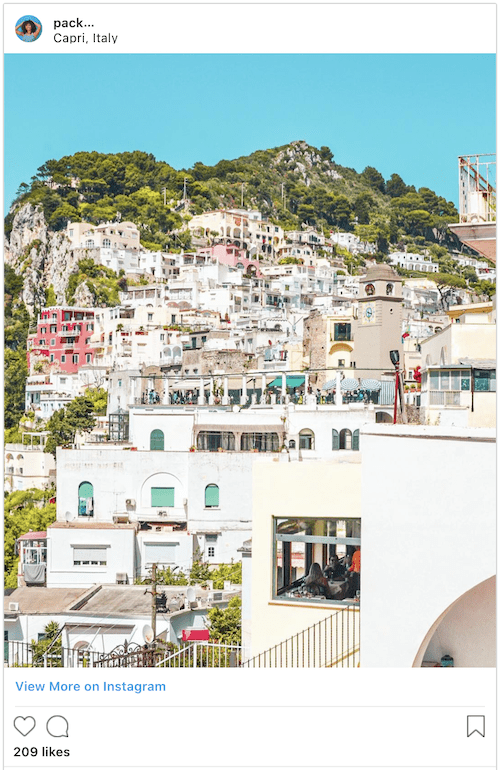 Ferry ride from Naples to Capri Marina Grande – 40 Euro

Salvatore Ferragamo Museum – This is a store and not actually a museum, but it is filled with authentic Ferragamo pieces worn by celebrities such as Audrey Hepburn. It's worth going in and asking some questions about the pieces.
Lunch with a view. Make sure you have a caprese salad while in Capri!
JUNE 5, Tuesday
Fly home to the USE from Rome!
This list was compiled with the help my favorites, Hannah, Cristina, Arfah, Michelle, and Zac. This trip wouldn't have been what it was without them, and I love my travel buddies! Infinite gratitude to them.
Feel free to download, share (with credit), and utilize this itinerary for your trip, and email me at gabby[at]packslight.com if you have any specific questions.
---
Make sure you save or share this itinerary to use it when you do your trip to Italy. Share in the comments if you've been to Italy, or better, if you use this itinerary!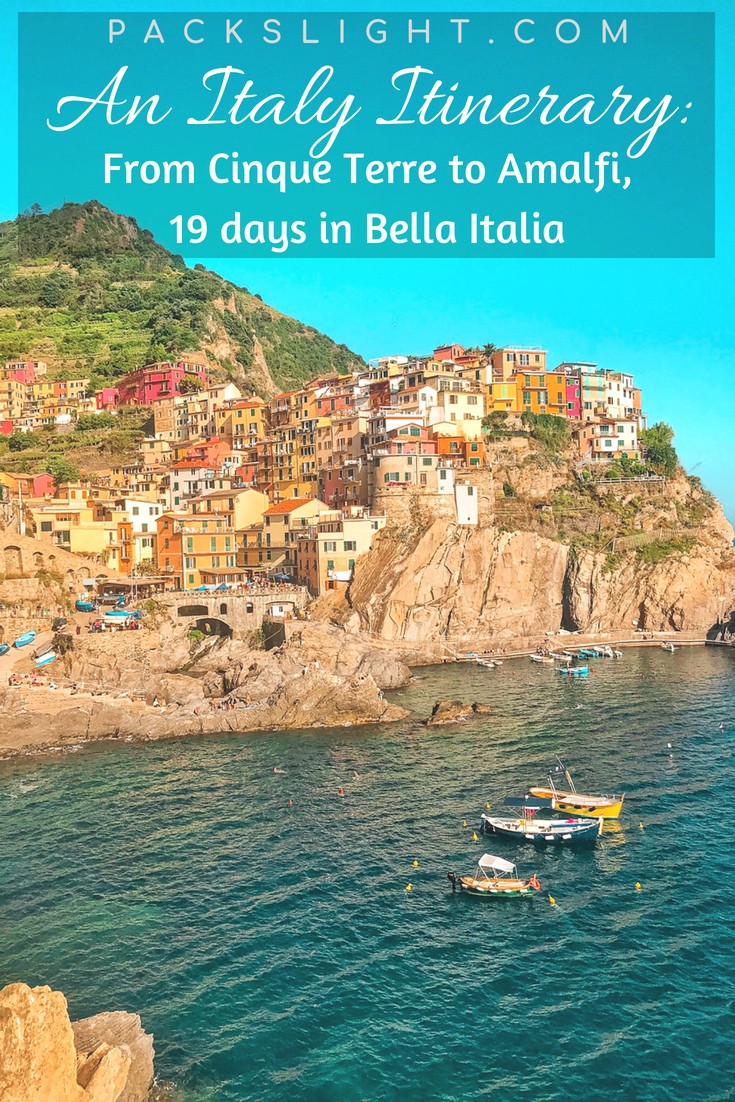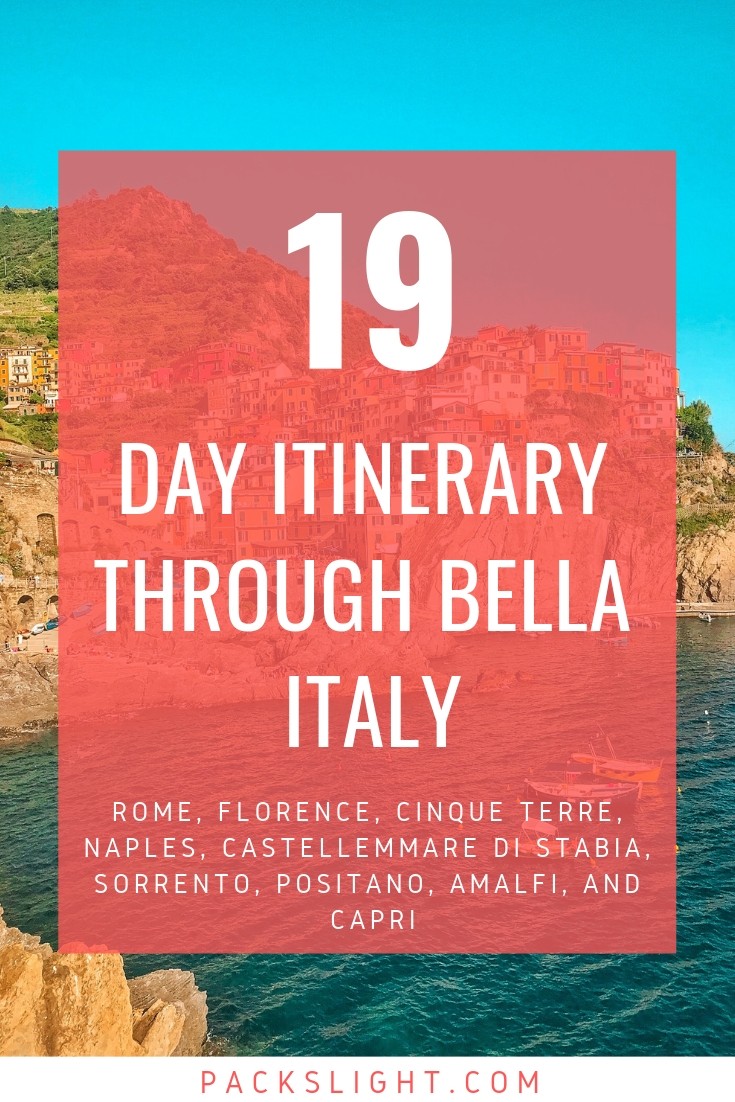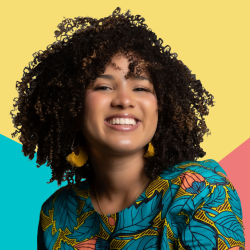 Latest posts by Gabby Beckford
(see all)