Reading Time:
7
minutes
When I heard that my study abroad friends wanted to head to Thailand on our Spring Break my first thought was, "…Why?"
In all of my travels, I felt like I must have been the only person who had never felt an inkling of desire to go to Thailand. Nothing against the country but honestly I just had not been wooed by any of the millions of Thailand photos I'd seen.
Not for lack of trying—I've seen some spectacular stuff. From the bustling city of Bangkok, to the infamous southern islands like Ko Phi Phi, and the mountainous jungles of Chiang Mai.
It seems like everyone raves about their Thailand ventures—but that's sort of the problem.
Literally everyone  has been.
First of all, I felt like everyone and their mother, sister, daughter, estranged aunt, and retired preschool teacher had been to Thailand. And through all of their photos and tales, it had begun to feel like I had already been to Thailand, losing some of it's magical appeal for me.
I'm not a travel snob, but come on—what's the point of going to a place where everyone has already gone and done everything, twice over? It sounded like one big Disneyland to me.
And secondly, how can everyone who goes there have such a freaking good time?
Is it actually fun, or just a good Instagram shot?
I'd heard some horror stories with pickpocketing and moped accidents for sure, but those fell to the wayside of the adamant stories of how cheap, picturesque, and exciting Thailand was and how people "definitely would return" or how they "ended up never leaving and had been living there for 8 months now".
Could those Ko Phi Phi beaches really be so picturesque and ultra-saturated in person? Could the wats in Bangkok really be so Instagram perfect and tranquil if I actually went? The unicorn cafes, red light district, crazy tuk-tuks rides.
The "amazing Thailand" selling point actually made me insanely skeptical of Thailand, simply because I thought it was impossible not to get disappointed after all of the hype.
I won't go into detail, but I was blackmailed ended up buying my plane ticket and committing to an itinerary of 6 days in Thailand, including Bangkok, Phuket, Kata Beach, and day tour of the nearby islands including notorious tourist traps like Ko Phi Phi, Monkey Beach, and Maya Bay.
Well, you wanna know what I thought of it? If it lived up to the hype, or if I was on target being as skeptical  as I was?
Well, If I had to summarize in a sentence, I would say:
F*ck, it was amazing.
Damn it. Damn it. Am I just as easily brainwashable as everyone else who goes to Thailand? You know what, maybe I am. But in the best way possible.
It's obvious to anyone why Thailand has the appeal that it does, between gorgeous resorts for cheap, the beautiful sunsets and beaches, and the insanely cheap massages—and it did impress me in those aspects.
But it truly captured me in a unique way no other country had.
How could I describe it? Thailand is the random hook-up that gives you the best sex of your life and then walks out the front door without saying goodbye, leaving you thinking, "What the hell just happened?"
Thailand is the random hook-up that gives you the best sex of your life and then walks out the front door without saying goodbye, leaving you thinking, What the hell just happened?
Click To Tweet
When it gives, it's good, but when it takes it can be so, so bad.. Somewhere deep in my memory, I can remember someone describing Thailand to me as "raw"—and now I can't think of a better descriptor.
[one_third]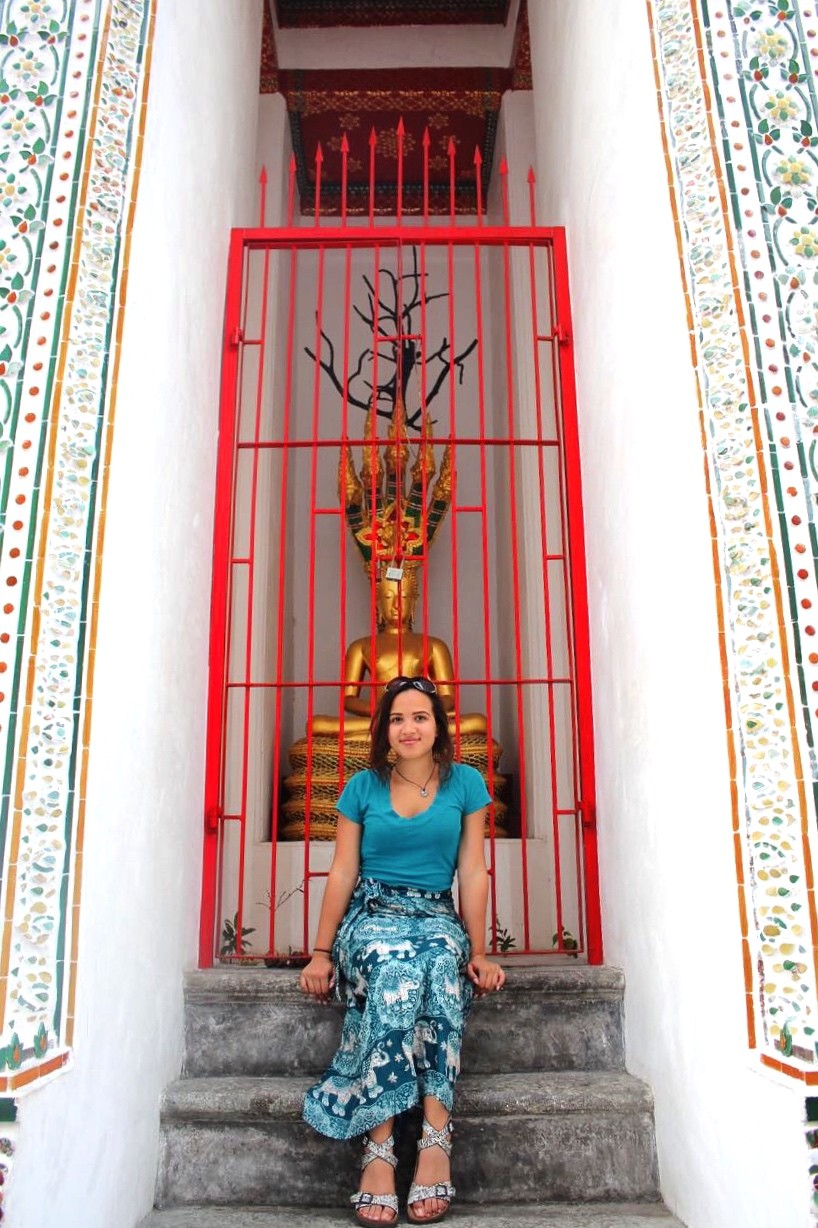 [/one_third][two_third_last]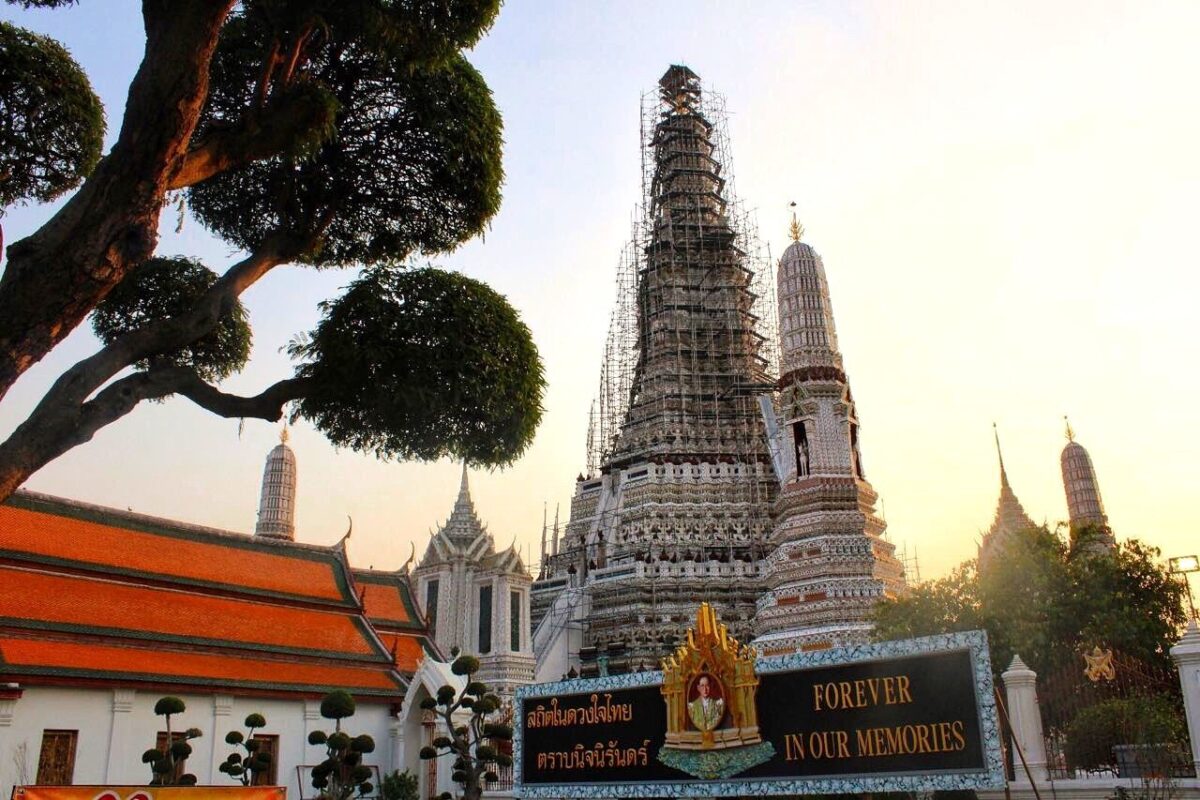 [/two_third_last]
Bangkok
In Bangkok we stayed in the Landmark Hotel near Nana Square, giving us easy access to the heart of the city.
We were greeted by stray cats, the gut-wrenching smell of sewage, immediate prostitution, and rush hour traffic. But we were also brought there by the best public metro-system I have ever been on, our gorgeous hotel that was ridiculously inexpensive, and my favorite aspect of traveling—being invisible.
The grungy Manhattan of Thailand
Well, this city does not give a flying flan about you—it just doesn't have the time.
We were swept into crowds crossing the street, dodging rogue mopeds and traffic. We were swept into tuk-tuks that navigated between traffic in a way that doesn't agree with the laws of nature. We were swept up by the beauty intertwined with the weeds, and how every footstep felt like an adventure. It'll chew you up and spit you out, and you can only hope to God to keep up.
Racism
However, Bangkok was also where two of my African-American friends traveling with me experienced unapologetic racism. They were blatantly refused from multiple restaurants without reason. Something I did not face myself, but does not make it any less disgusting and disappointing. I had never heard reports of or could have imagined happening in Bangkok.
The prostitution and money scams were also blatant, and aggressive. I guess it happens when you have 4 young, American guys in your group. Lady boys, young women, old women, waving at any man or women that glanced their way. Prostitutes slyly supervising children who were begging in the street, waking them up if they fell asleep late in the night.
These were undesirable but real parts of Bangkok.
Phuket
In Phuket, we stayed at an AirBnb villa in Kata Beach for pennies, and it surpassed our wildest expectations. House-wide surround sound, infinity pool, 6 spacious, bedrooms… Life was rough, clearly! Can't beat those Thai prices. We rented mopeds for 250฿ ($7.20USD) a day, and got around the island on those, everything fun within a 15 minute drive.
I admit, Phuket was just as touristy has people warned it would be, but, again, in the best way. It didn't feel touristy like face smiles and pressed shirts and $25 photos—it was island-touristy, with walking the beach barefoot, buying a coconut drink for 100฿, and buying a handmade wooden monkey from a lady carrying a small store on her back. And Kata beach had massage stations lining the whole beach for $7 for one hour (yes, I did die and go to heaven multiple times).
There was street food lining the road for more than a mile, with fresh fruit, smoothies, stir fry, and really anything else you could think of.
The shrimp eggrolls would prove to be fatally food-poisoning for one member of our group the next day… but that's the dice you roll eating street food. The Thailand-Tummy takes no prisoners. Thankfully, the rest of us made off unscathed.
Phuket also was a little more pricy than all the vagabond backpackers had made it seem, but when pricy actually means average, American prices, you swallow the annoyance and make due.
Patong and Bangla Road
Patong and Bangla Road did not disappoint in the slightest, brimming with tourists from around the world and locals selling everything under the moon and sun.
We had amazing food the nights we spent in Patong, and it was endlessly entertaining walking along the beach and people watching, weaving through the markets trying to resist the perfectly replicated Yeezy boosts, Nike-wear, and other American brands, and of course, cheap massages.
The infamous Bangla Road also made for a great night of partying! The DJ was great, and made dancing with the other tourists amazing fun, and I had the time of my life. And in true Thailand fashion, drinks were endless!
But aside from the Patong parties,  Phuket had a lot of other interesting cultural things to do. We took a day tour around the island that led us to the Big Buddha, Old Phuket, Wat Chalong, and some scenic viewpoints like Kata Viewpoint.
[one_half]
[/one_half][one_half_last]
[/one_half_last]
[three_fourth]
[/three_fourth][one_fourth_last]
[/one_fourth_last]
Thailand's Southern Islands (Phuket, Monkey Beach, Ko Phi Phi, Lo Pile, and Maya Bay)
Visiting the islands were the final straw for me. Even after being surprised by Bangkok and Phuket as a whole, I still did not want to go those darn islands. In my mind there was absolutely no way they could live up to all of the impossible praise that is constantly rained upon them.
But, like this trip, somehow I ended up going.
We took an island tour for 2300฿ per person, which I thought was way too pricy when I paid. It left at 12PM, and had an itinerary of Ko Phi Phi, Ko Phi Phi Leh, Monkey Beach, the Viking Wreckage, and Maya Bay. I got on the boat with very low expectations. And, surprise:
I was in love. I did not want it to be true, but it was. Frustratingly, every single island surprised me at how it could possibly be more scenic than the last.
We only stayed at each place for around hour, but it was the perfect amount of time. We snorkeled at Koh Phi Phi Leh with gorgeous fish and explored the corals, and of course the water was the perfect temperature. I mean, look at these photos. It's not humanly possible to not be instantly star struck by these sites. Not possible, I tell you!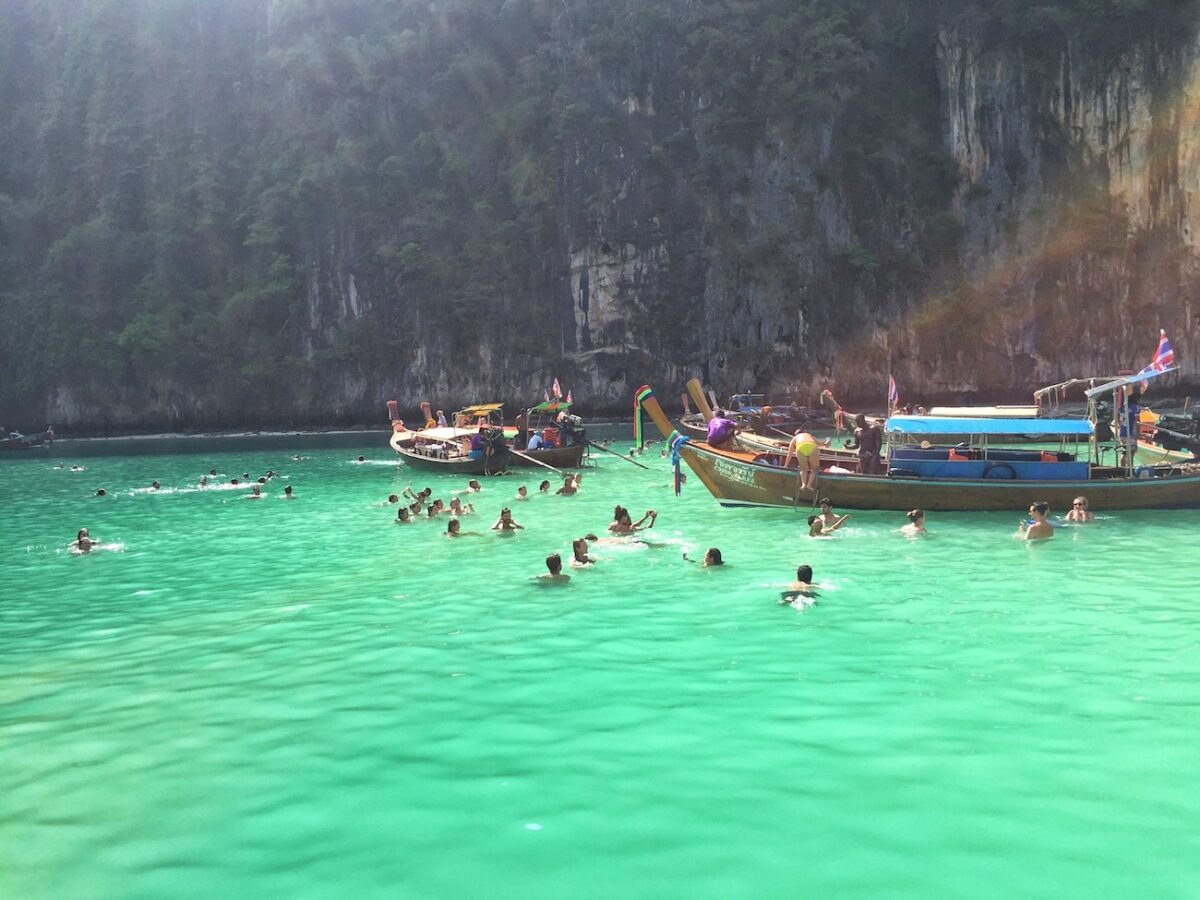 We got off at Monkey Beach, Ko Phi Phi, Lo Pile, and Maya Bay. At Monkey Beach I lounged as people took photos of the monkeys. Ko Phi Phi we a great lunch, and walked around the tourist shops for a bit. Lo Pile is the lagoon in the cover photo of this post, and was as magical as the photo shows.
Back on the boat. Snorkel snorkel, photo photo.
By the time we got to Maya Bay the sun setting, and we quickly explored the little island and made fast friends with some other tourists.
[one_half]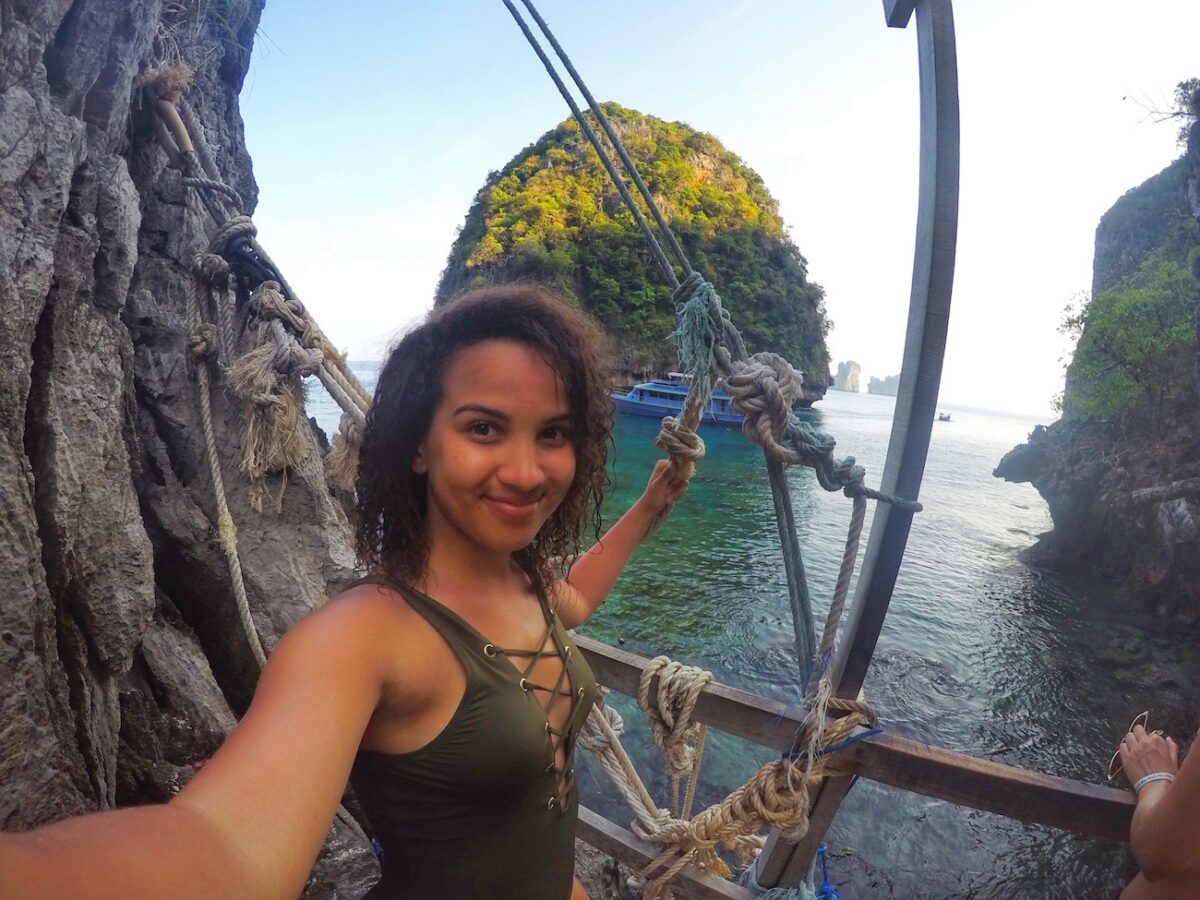 [/one_half][one_half_last]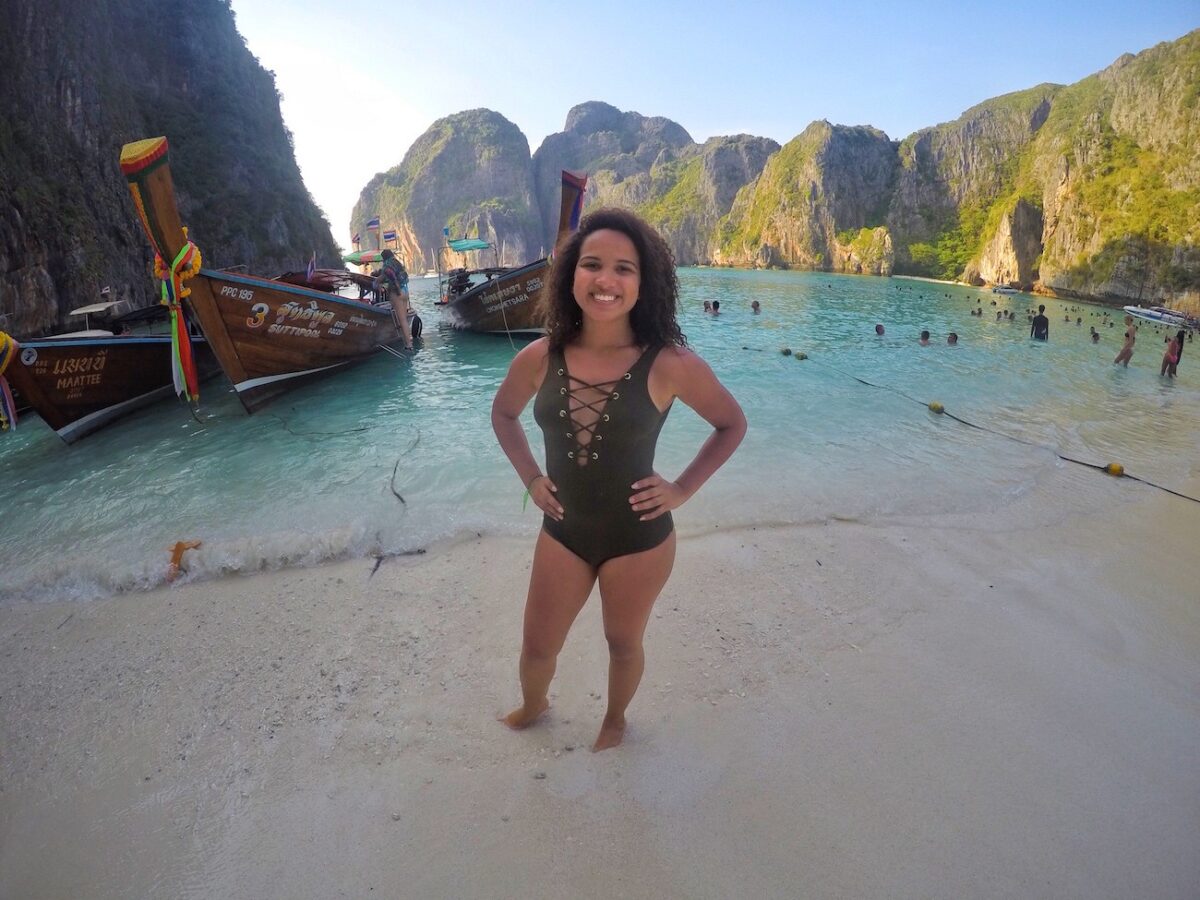 [/one_half_last]
And that's it. 
I tried you guys, I really did. I did not want to fall into the Thailand-trap, but it got me good.
There were food poisoning incidents. My friend got his cash stolen from his wallet. There were minor moped injuries and incidents. There were tourist traps. Sometimes it felt slightly overpriced. English was not at all the dominant language, and we sometimes had to either get very creative or give up when asking directions…
And I loved every single minute. In Thailand, everything feels so in the moment. If feels like you're truly living, and there are an infinite many things to do in the different parts of the country. You can see just 25 must-do's of Thailand here!
I guess I learned the long way, that sometimes there are "overrated" tourist attractions, and sometimes there are real reasons why some things are as popular as they are! So, whatever. Add me below your retired preschool teacher to that list of people who have visited and fallen in love with Thailand. I deserve it.
And you know what? I will be back!
---
Did you have the same reservations about going to Thailand? Does this make you feel any differently about going? Leave me a comment below!
[one_half]
[/one_half][one_half_last]
[/one_half_last]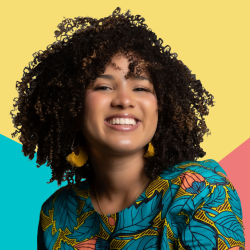 Latest posts by Gabby Beckford
(see all)