Reading Time:
2
minutes
This post may contain affiliate links – meaning that if you purchase something through a link, I get a small payment for it (at zero additional cost to you). It is a much-appreciated way to support this website!
Where? Åre!
The above video was shot in Åre, Sweden in July 2016 as part of my Scandinavian tour, where I hit Sweden, Finland, and Norway in one trip!
I've talked before about how incredible a city Stockholm was, and how much I am obsessed with it to this day. But escaping into the wilderness of Åre was an absolute highlight of my trip.
It was in this little town nestled in a valley nestled in a mountain range that I got to see Tännforsens Falls, the largest waterfall in Sweden!
And as you can see in this video, it was while I was there that I took a ski lift up Mt. Åreskutan, the local mountain. This mountain is famous for being prime a winter sports location: skiing and snowboarding fanatics from around the world flock here, and from its height and terrain it's easy to see why.
The view during the summer was just as surreal and magical, and with the mountain virtually empty it made for a very good photo-op. This video literally snaps me right back into the moment on this ski lift, fresh mountain air, gorgeous weather, and a view that I truly believe was once in a life time (you know, unless I go back 😉 ). 
Åre isn't one of those places you'll find as Matador Travel's secret wonderland destination because it's a small town with a non-existent party scene, few restaurants, and I think a median age of 50.
But if you're looking for a little peace and quiet, enjoy outdoor sports like boating, wave runners, hiking, climbing, mountain biking, skiing, snowboarding, or just plain want some good old-fashioned non-toxic air with a pleasant view, Åre will not disappoint.
If you liked this video, please share it! I will love you forever and likely send you a post card (okay, maybe that's not so likely). But sharing is caring, and I will definitely appreciate it.
---
If you liked this video, do me a favor and give it a thumbs up, and subscribe to my YouTube Channel below for more videos! 
---
Like the video? Let me know in the comments below!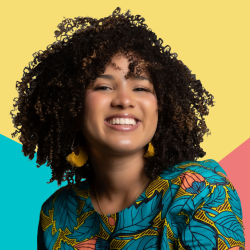 Latest posts by Gabby Beckford
(see all)