Reading Time:
3
minutes
Wanna get the most from this article? Watch the video first!
I took this boat tour through Stockholm's Royal Canal during my Scandinavian holiday in July 2016.
I was specifically in Stockholm that week for the TBEX travel blogging conference and nice enough, with each travel blogger's registration we got complimentary Stockholm Passes (We love free things.)
With this pass came complimentary access to local museums and tourist attractions, such as the Vasa Museum, the Hop-On-Hop-Off tour bus, and of course, access to the conference. I made a ton of friends that TBEX and local Swedes, and had a great time exploring Stockholm with them. Thanks TBEX!
So on my last day in Stockholm after all of my TBEX friends had alright gone, with my bags being held by my hotel and only hours before my flight to Norway, I decided to do one last exploration of the city.
I mean, why not?
I hopped on the Hop-On-Hop-Off bus and rode around city until I got off at Strömma Terminal, between Ostermalm and Norrmalm.
I'd seen on the Stockholm Pass map that they offered a boat tour of Stockholm's Royal Canal, and everyone from the conference kept raving to me that I needed to get out of the main city and see the islands and archipelago to "get some nature in me". And this tour was only 45 minutes, which was short enough that I wouldn't have to rush to my flight afterwards.
So I flashed my VIP pass Stockholm Pass and hopped on the tour boat.
Let me start by saying that the tour itself was very educational—an audio tour guide that had 11 different language options and would tell the boat about each attraction as we passed it. We passed things like the Fjäderholmarna Archipelago, Stockholm's Slussen junction, the island of Gamla Stan, and an old Sweden Prince Eugen's Waldemarsudde now turned to an art museum.
Anyway, that was all well and good. It was great, don't get me wrong, and I really enjoyed learning about Stockholm's history.
But the real reason I enjoyed this tour was because of how… peaceful, it was? Peaceful isn't nearly the right word to describe the overwhelming sense of Stockholmy-ness that I felt seeing this city by water. 
I mean, Stockholm had already won my heart with its gorgeous architecture, walkability, international food scene, and overall gorgeousness.
But this tour really sold it for me.
Seeing the outdoorsy side of Stockholm that isn't very obvious via the archipelago was so nice, as you see in the video, the huge parks and trees enveloping the waterways.
For such a big city the air was incredibly fresh, and of course in July the weather was absolutely perfect with blue skies and birds chirping, the whole shebang.
Just sitting on the boat with the fresh air whipping past me, my ears listening to the history of the city, my nose catching random whiffs of fresh bake pastries and the Baltic waters. Seeing the locals and tourists alike not rushing, but walking and biking everywhere as if they were going to meet up with a friend for coffee instead of going to work. It was all absolutely lovely.
And not cheesy-lovely, like literally lovely as all hell.
I'm talking about a Jane Eyre, wind-blowing-in-my-face-as-the-love-of-my-life-runs-towards-me type of lovely.
In a nutshell, what I'm saying is this—in the week that I was in Stockholm I tried to experience as much as I could and get a true feel of Stockholm.
But in all of the things that I did, sailing through the canals and being on the water gave me a memory of this city that I will never forget. And it's the reason that Stockholm is one of my Top 3 cities in the world to this day!
TL;DR: You must get on a boat while you're here!
This is not a sponsered post. I believe in complete transparency, and there are no affiliate links in this post nor have I been compensated in any way.
This is a true and honest review!
---
If you liked this video, do me a favor and give it a

thumbs up

, and

subscribe

to my YouTube Channel below for more videos! 
---
Have you been to Stockholm? Did you sail the archipelago, or do a boat tour?
Leave me questions in the comments!
​[one_half]
[/one_half][one_half_last]
[/one_half_last]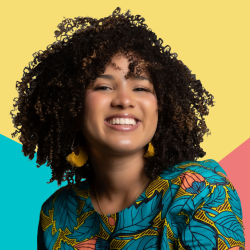 Latest posts by Gabby Beckford
(see all)