Reading Time:
3
minutes
This post may contain affiliate links – meaning that if you purchase something through a link, I get a small payment for it (at zero additional cost to you). It is a much-appreciated way to support this website!
Almost immediately after I arrived in Dubai in September, I was presented with an awesome opportunity to go on my first desert safari. I'd heard about desert safari's in Dubai as one of the things I must do while here, so I woke up very excited knowing I was finally going on one!
Menaka, a local Dubain travel blogger, was doing a review of a Happy Adventures Tourism desert safari in exchange for a free evening desert safari experience. Luckily for me, I was able to tag along as a plus one!
As part of the complimentary Golden Package, a Happy Desert Tourism SUV picked us up at 3PM. We picked up a few more people to fill our car, and headed out of the city of Dubai and into the desert.
Our driver was an Indian man who was very nice, but didn't speak a lot of English. Luckily for us Manaka is also Indian and spoke the same dialect as him, so it made it easier to ask questions and get information.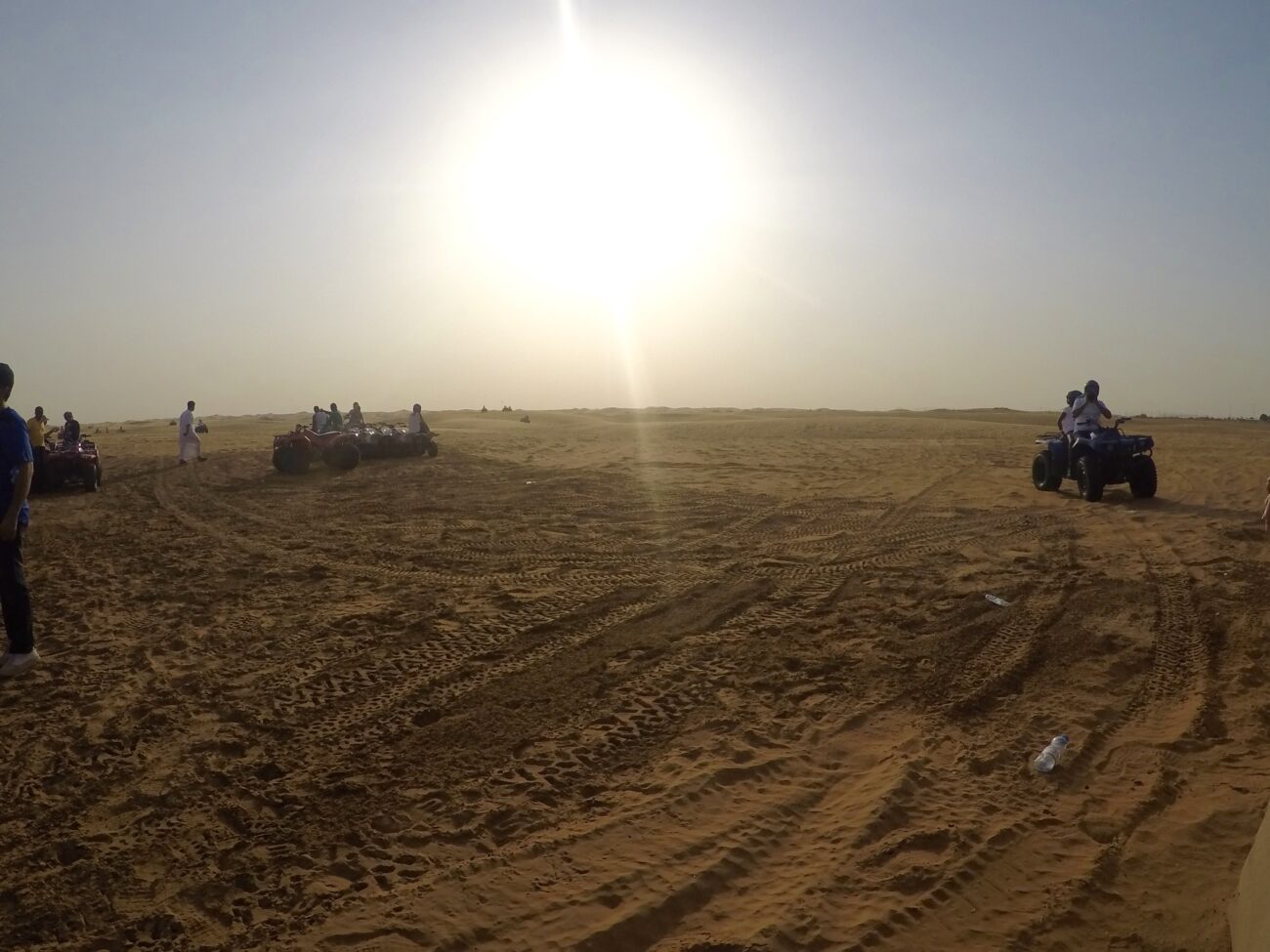 After an hour we stopped at a little desert camp and got out, to wait for the other cars that would be dune bashing with our group. At this camp the first thing we saw was a camel in a pen, for picture taking. We got a few pictures, and continued walking around to see a little shack for buying snacks and drinks, a big field for four-wheeling (or dune buggying as they say here), and a falcon pen.
We didn't stay long there though, and after 10 minutes the tires had some air let out of them and off we went into the desert.
Enter into an amazing 30 minutes of dune bashing with twisting, drifting, diving, and sliding up and down the dunes. Our car had the time of our lives, but the cars following us did have some motion sickness "incidents", so it' best if you don't eat or drink before! All of the drivers also let us stop on top of a big hill for a photo session, where I snagged the photo below!
After dune bashing we raced off to our next event, the bedouin camp.
As soon as we got there we were treated to 4-wheeling around a little sand track, and a complimentary camel ride. The camel ride was slightly disappointing because it was only about a ten feet stride, and back. Less than 2 minutes, and only time to get one good photo.
After that we were in a VIP area (aka there was air conditioning and little plastic flaps around us to keep the AC in, we sat and waited until our food came out.
The food was delicious! A combination of hearty chicken, beef, biryani rice, and vegetarian-friendly fresh fruits, hummus, and yoghurt and onions. While eating we had a view of the main stage and saw the many performance of the night including a belly dancer, a traditional whirling dervish, and a fire-twirler! We also got a quick complimentary henna on our hands to remember the experience.
After the dinner and show we hopped back into our SUV and headed back to the main city, where I was back in my bed by 9:30PM.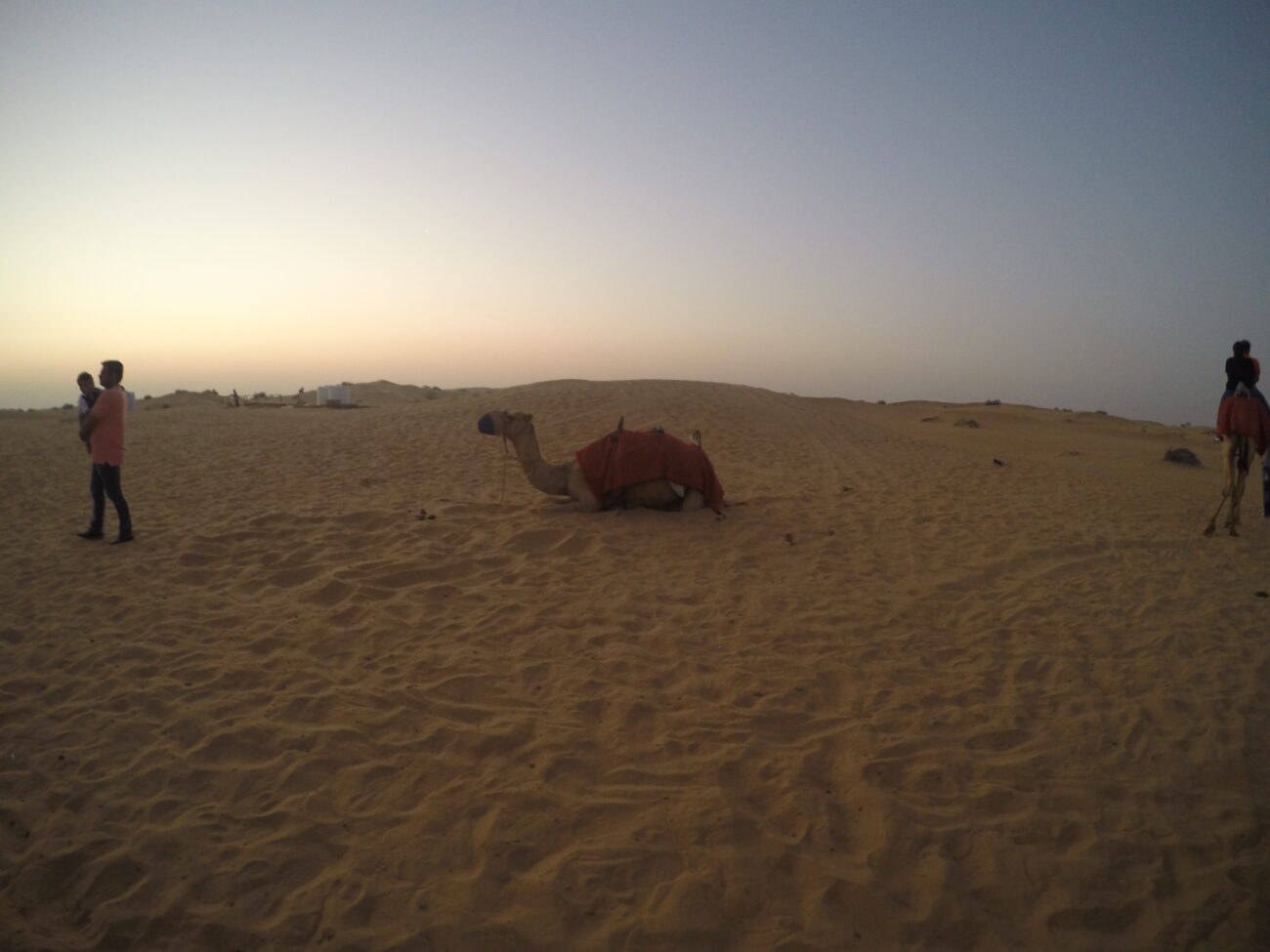 Overall it was a great first safari experience! The dune bashing was the best I'd had in Dubai yet, and the photos I got of the red desert were absolutely picturesque. Having dinner and a show included in the package was also a lifesaver after such a long day. The quality of the food was awesome, and I didn't feel disappointed at all wish the portion size!
The critiques I would have would be that I couldn't communicate very well or ask questions with our driver, though he was so accommodating and sweet. And the lack-luster camel ride also was a downer.
Otherwise I had a great time, and would probably give this safari experience a 7 on a scale of 10!
*I attended a free safari experience, but am writing this review of my own volition. All opinions are my own.
---
If this review was helpful and you'd consider a tour with Happy Adventure Tourism, leave a comment.
Or better yet, book with them and let them know I referred you!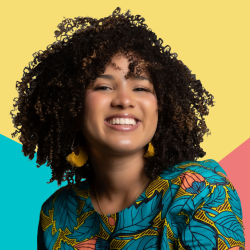 Latest posts by Gabby Beckford
(see all)