Reading Time:
5
minutes
Before this trip, I had absolutely no prior knowledge about Stockholm, Sweden aside from the Swedish Chef from Sesame Street (lol, I'm sorry). It was a cold, old-fashioned, boring place in my mind.
But, I have to say: by the time I was leaving on the last day I had fallen head over heels in love with a city that I had ended up finding cheerful, modern, picturesque, and most importantly, delicious.
From my incoming flight to my very last day, I'll take you on a walk through Stockholm through my eyes.
Pretty Much Gorgeous From the Get-Go
If upon your visit Sweden the country greets you like how it greeted me, you're in trouble.
Like, really, this view isn't fair.
How I Got Around & Found A Place To Stay
Landing and navigating Arlanda Airport is simple and easy. Then I took the train ride on the Arlanda Express, which runs every few minutes, into Stockholm—a quick and pleasant experience.
Depending on your age you can get a great deal on the Arlanda Express. As a college student, my ticket was around $15, and it gets cheaper the bigger the group you ride with.
Taking the metro is your best choice once you've made it to T-Centralen, the central metro station.
It's so easy to use, trust me. If you'll be there for more than a few days, I would recommend buying an actual pass and reloading money onto it.
Your best bet is an Uber ride though if you're like me and don't feel like figuring out the Stockholm metro system at midnight your first night there (sigh).
At least to a college student, the taxis were outrageously priced. But, most taxi drivers double as Uber drivers anyway and actually charge less, so it's definitely worth the download.
You can get a free ride with Uber if you sign up and use my Uber code: gabby96!
As for accommodations, I stayed in a reasonably priced 6-person Airbnb on the island of Södermalm that I was very impressed with. Also, Södermalm is the coolest little neighborhood with a ton of college students and little restaurants. I was so happy I stayed there and saved money instead of Gamla Stan.
Now for the Most Important Part: Where I Went!
Touring Stockholm is easy because it's so walkable wherever you decide to stay. Adorably, a majority of people in the city were riding rented city-bikes instead of driving.
On this trip, I was visiting Stockholm because of the TBEX Travel Blog Exchange Conference (click here for my first-timer TBEX tips), so I was fortunate enough to get a complimentary 72-hour Metro Card and Stockholm City Pass with my attendance.
In my experience, both were very useful for getting around the city and seeing tons of tourist attractions, and if it's in your budget I recommend getting them both!
With the Hop-On, Hop-Off bus and boat tours at my disposal, I explored the furthest corners of Stockholm by riding the bus for a few minutes hopping off at a stop and exploring for a few hours and repeating the cycle.
Taking photos, breathing in the surprisingly fresh city air. The smell of the open-air restaurants mingling with the brackish water of the surrounding straits. Looking around to see locals and tourists alike all dressed nicely no matter the time of day.
All restaurants seemed to have an "Open-The-Doors-And-Enjoy-The-Amazing-Weather-While-We-Can" policy and emphasized dining outside which I had no complaints about.
The Vasa Museum, Royal Palace, Storkyrkan Cathedral, ABBA Museum, Museum of Spirits (free booze, woo!) the Hop-On Hop-Off boat and bus tour, and a walking tour of Gamla Stan were all tours I attended while I was there.
Aside from those, there are still many more tourist attractions including a boat tour of the Archipelago Islands of Stockholm, a multitude more of museums and galleries, castles, clubs, and restaurants.
Oh, The Restaurants—
Do not get me started on the food.
The food in Stockholm is surprisingly some of the best I've ever had in my travels!
In Gamla Stan, I ate at El Forno Italiano where I had some of the best ravioli I've ever had. Then, at Österlånggatan 17, I had my favorite traditional Swedish meal of my entire stay in Stockholm!
Though the Old Towne a glass of wine alone was $12, and I was sweating every time the bill came.
That said, I had the best beet salad of my life for $5 in a Södermalm cafe called Love Food Cafe. And, right across the street, they had delicious authentically seasoned falafel at Falafelbaren.
I never would have guessed that Stockholm would be such a foodie-paradise. Then again, I didn't expect Stockholm to be so international of a city in itself. We met Italians running restaurants, Norwegian store owners, Egyptians working for the boat tours, and even had an American waitress.
It was so relieving to see that even in Capitol of Scandinavia, the land of Kens and Barbies, there was an obvious integration of cultures and history into the city.
All in All, It Was Great
Stockholm was a city I came to with no expectations and left crying to stay—which any traveler will tell you is the best thing that can happen.
At no point did I feel unsafe or unsatisfied in this beautiful city. In contrast to my earlier thought that this would be just another city to tick off the list, Stockholm shocked me with its food culture, history, attractions, alarmingly gorgeous population of locals, and overall… homey vibe.
And that's what the biggest surprise about Stockholm was, really—this city that I knew nothing of, ended up feeling like home so fast.
I often try not to revisit cities because I'd rather take a trip to somewhere new. In this case though, Stockholm is a place I would jump at the chance to return to every single time!
---
Have you ever visited Stockholm? What were your thoughts? What have you heard about it, having never visited before? I'd love to chat in the comments!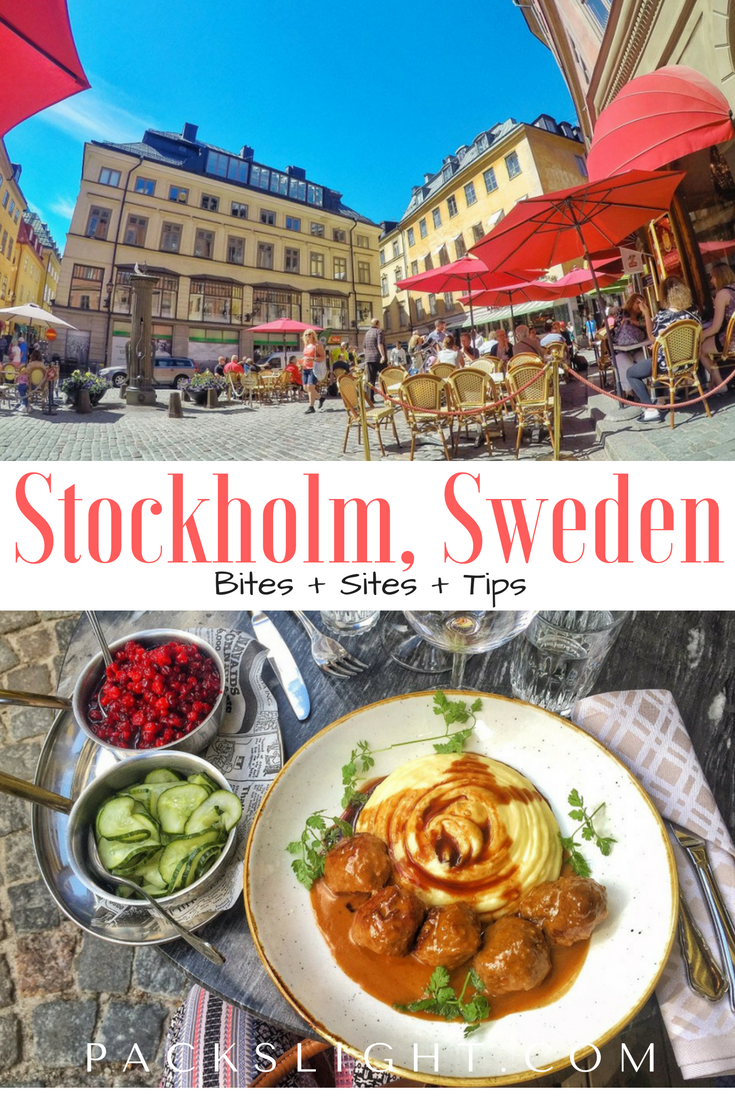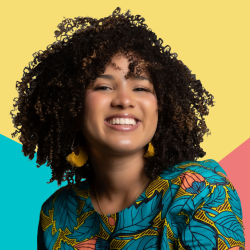 Latest posts by Gabby Beckford
(see all)