Reading Time:
5
minutes
This post may contain affiliate links – meaning that if you purchase something through a link, I get a small payment for it (at zero additional cost to you). It is a much-appreciated way to support this website!
Not so long ago, I had plans to visit the Middle East for the very first time.
The usual worries: "It's not safe!" "Why go there?" "It's just not worth the risk."
Before then, the closest I'd ever come was a long weekend in Turkey. Like any adventure I embark on, my family and friends (and some people I never asked) expressed their worry for my safety.
Before my trip the last piece of mainstream media featuring Dubai was about a skyscraper blaze near the Burj Khalifa in January 2016, which has a negative connotation even though fires occur every, all the time. I've come to accept this as part of the travel-lifestyle package because usually it's with good intent.
However, for this particular trip was taken to a new level based almost solely on the region of the world that i would be traveling to. I had people bluntly tell me not to go anywhere near the Middle East because some sort of life-threatening event is "imminent" and it "wasn't worth my life". (You can read about the actual amazing time I had in Dubai here.)
On one hand I appreciated the concern—it was only natural.
On the other hand, I just wanted to spew scientific facts and talk about how mass media shows only the most dramatic, negative fractions of reality in non-Western areas and should be taken with a few hundred grains of salt.
Anyway, the entire commentary got me thinking. How could I shut these naysayers up? It was my life and yes I was going to do with it what I will, but how could I get them to see that for me, this experience was worth any risks?
Then I thought—Well… I may actually die while out traveling.
However unlikely and annoying it is to be told this, it iss a real possibility. And of course it's morbid to talk about death—especially your own—but considering my longevity is the thing I'm asked about most, I think it's time to address it.
So, if you are one of those people who thinks that by traveling I am risking my life, I need you to know something…
It's okay. If I die, it is OKAY.
I mean it's not ideal. I do have a preference for being alive. But it is okay.
Plenty of unpredictable things happen when you venture to a new place. I could be in a skydiving accident, break my neck falling out of a tree in the Amazon, or have a heart attack from being too excited about authentic Italian pasta (this is the closest I've come, honestly).
Or—I could get in a car accident while in a taxi, drown in an ocean, or have a stroke. Things that could happen at home or the other side of the world.
You may think that by traveling I'm purposely putting myself in harms way more than needed. To this, I would say:
Each week your prerogative may be to walk your dog, go to work, and meet for coffee with your friends. Mine just happens to be researching countries, planning trips, and pursuing knowledge of new cultures and experiences I never could've imagined.
Travel is my day to day life—I don't see it as anything out of the norm or particularly life-threatening.
Terrorist attack or tuk-tuk accident, death is a reality of life.
Click To Tweet
The fact is, a person is statistically more likely to be killed in a car crash getting that morning coffee than someone is to be killed in a plane crash or terrorist attack. Yet you don't get "Please don't drive to work, it's not worth your life!" texts every day (because media doesn't sensationalize or politicize car crashes, *cough* *cough*).
A truly terrible death could only follow a long life, unlived.
In my mind, the most horrifically regrettable way to die would be to stay at home and suppress my natural curiosity, and at the end of it all, die with regrets and what-ifs.
I would rather have a shorter life packed full of laughter, love, and wonder than to live 1,000 years never doing the things I'd wanted to do. That's not really a life at all, is it?
I'm not saying I'm traveling with the intent of dying in a blaze of glory. But if I had to choose between "risking my life" by having adventures across the world, and living a "safe" life where I have to sleep every night wondering if it was worth not taking the risk… Well, I think you already know my choice.
A nod to Dr. Brené Brown
I recently watched Dr. Brené Brown's "Call to Courage" film on Netflix. 
If you haven't seen it yet I can't recommend it enough. She is a research professor who has spent decades studying and speaking on topics such as shame, introspection, courage, and most of all—vulnerability.
She defines vulnerability as uncertainty, risk, and emotional exposure.
Well, when we travel aren't we doing exactly that?
We're being vulnerable with the world and exposing ourselves to all sorts of risks—accidents, racism, physical harm, financial peril, and more. Travel is not all sunshine and rainbows. It can knock you down and humble you in ways that you may be unsure you can recover from.
However, major point in her talk is that while vulnerability leaves you open for the negative and difficult things in life, it's also the only gateway to the positive things in life too.
Assuming some risk, uncertainty and exposure is the also the gateway to meeting people from foreign cultures, trying new foods, climbing Kilimanjaro, jumping out of that plane, booking a last minute flight, staying in that homestay, and falling in love with life. She shares this quote:
"It is not the critic who counts; not the man who points out how the strong man stumbles, or where the doer of deeds could have done them better.

The credit belongs to the man who is actually in the arena—whose face is marred by dust and sweat and blood; who strives valiantly; who errs, who comes short again and again.

Because there is no effort without error and shortcoming; but who does actually strive to do the deeds; who knows great enthusiasms, the great devotions; who spends himself in a worthy cause; who at the best knows in the end the triumph of high achievement,

And who at the worst, if he fails, at least fails while daring greatly."

– Teddy Roosevelt
In a nut shell—life is meant to be lived at it's fullest with daring, courage, and vulnerability, and you cannot listen to people who do not live daringly too.
You can't give value to people who do not take risks and do not expose themselves, or accept uncertainty or risk, because of course they're always going to tell you your dreams are ridiculous. They cannot compute. They cannot relate.
So when I tell people I'm going to [insert non-Western country] solo, staying with a random local host family, or going ziplining in the Amazon and I recieve the "What if you die?" "It's not worth the risk" "Why can't you just stay at home?" comments, I don't even let them hold weight. Becuase those are the people who are not as courageous as I am in my life.
For me, it will always be worth the risk. Because the alternative is a life half-lived, full of regrets and what-ifs. Which, to me, is a fate worse than death.
Of course I say this as a single woman with no children, whose parents are equally addicted to travel and very supportive of it. If I start a family I may reconsider traveling as much as I do, or maybe going to certain places.
Though I hope that future family is equally as empowered to travel with me, because by just traveling you have the opportunity to learn and also give so much back.
But for now, you should know—if I do die while out on an adventure, don't cry for me! Because at the very least, it will very likely make a kick ass story and legacy. And if you know me, you know that's what I really care about (Just kidding. Sort of.)
I hope I go out feeling as Benedict Cumberbatch did when he said,
"I've seen and swam and climbed and lived and driven and filmed. Should it all end tomorrow, I can definitely say there would be no regrets. I am very lucky, and I know it. I really have lived 5,000 times over."
Or how at least how MIA felt when she said,
"Live fast, die young, bad girls do it well."
---
 Do you feel the same as I do? Completely disagree, and think experience isn't worth the risks it comes with? Let's talk in the comments.
[one_third]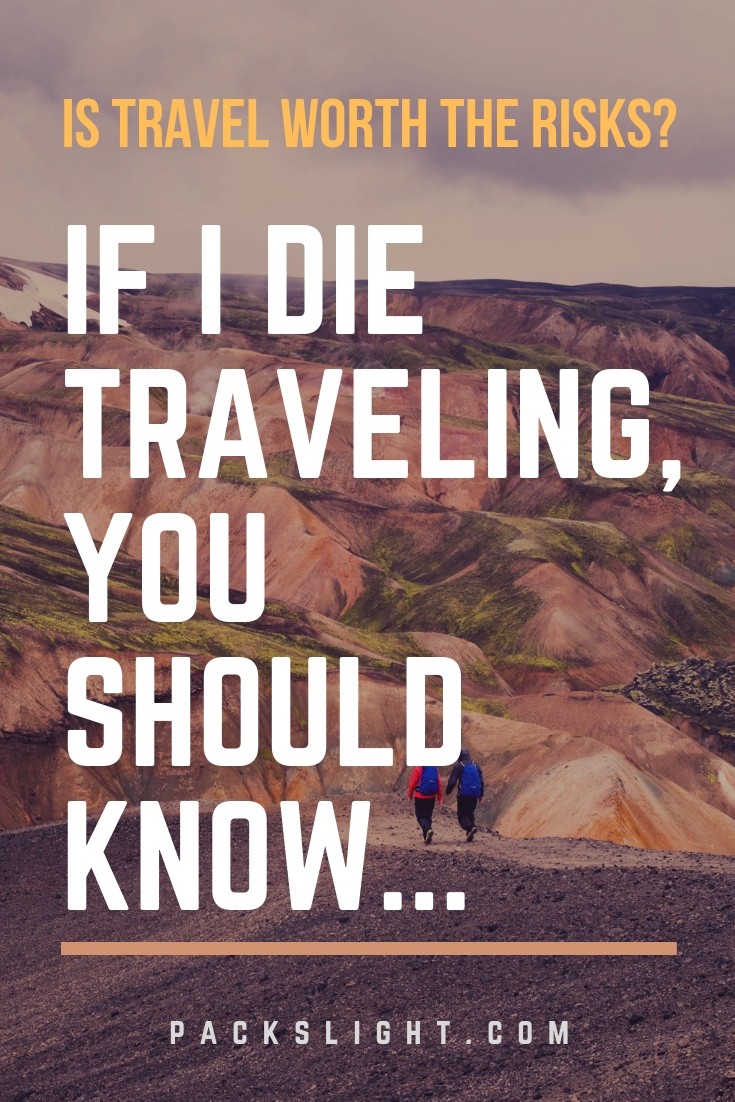 [/one_third][one_third]
[/one_third][one_third_last]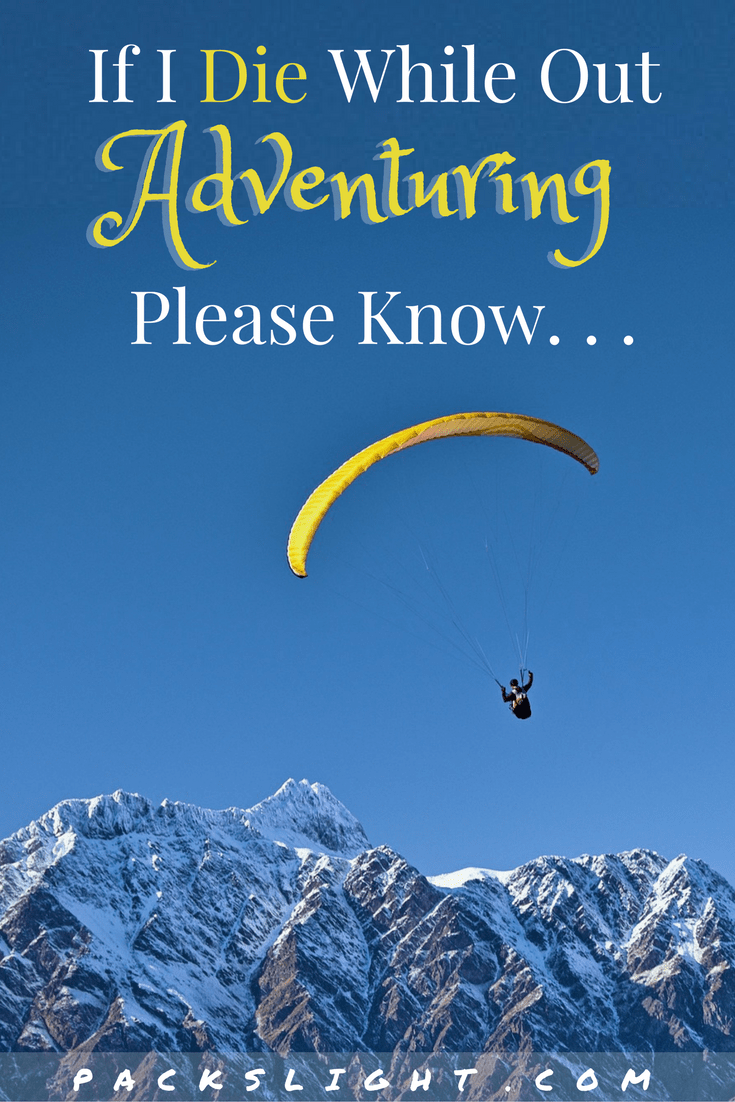 [/one_third_last]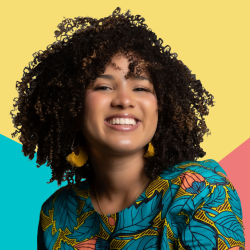 Latest posts by Gabby Beckford
(see all)