Reading Time:
4
minutes
This post may contain affiliate links – meaning that if you purchase something through a link, I get a small payment for it (at zero additional cost to you). It is a much-appreciated way to support this website!
If you have questions about anything that isn't clearly listed in the Airbnb description, you have good reason to ask your Airbnb about it before you reserve it, and definitely before you arrive at the destination.
A slightly vague description is not necessarily a sign of a bad Airbnb—factors such as language barriers, a new host or property manager, or just poor marketing skills can play a role. However, it's a yellow flag you should address before signing on the dotted line, especially considering Airbnb has historically lack lust customer service.
Regardless, it's still the largest and most popular short-term vacation rental service on the market, so it's best we all know how to use it safely. Asking these questions also benefits the Airbnbs by letting them know what potential guests care about most, so they can adjust their listing.
So whether you're a nervous first-time Airbnb user or just trying to be more thorough, here's exactly what you need to ask before you book that Airbnb: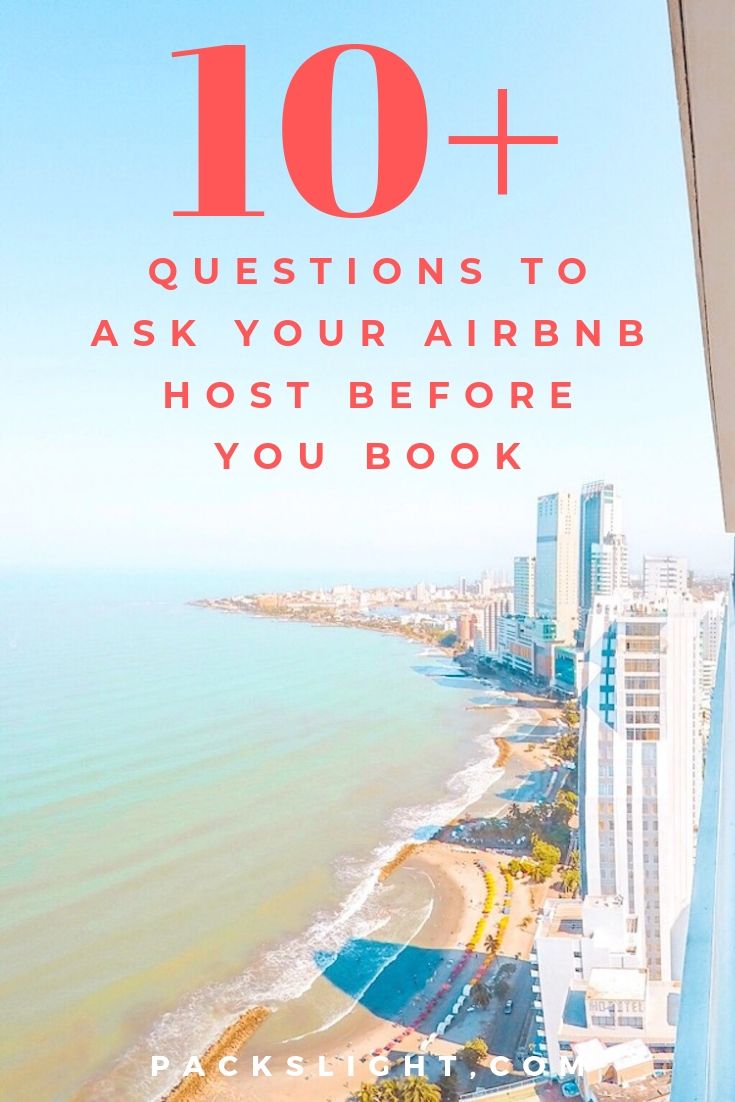 "What safety measures does the Airbnb host have in place?"
As a frequent solo female traveler, my first question for an Airbnb is always about safety. You can start by asking them for a description of the lock on the front door.
These days most Airbnbs have used a Smart Lock so guests can let themselves in without the host being present. However, what I usually care about is a deadbolt or physical lock system.
If there's a language barrier, you can simply ask for a photo of the front door and make your own assessment. If it's a Caribbean/warmed destination they may not always have window locks (or even windows), but they do often have gated communities, so you can ask them to clarify that.
Some of my favorite Airbnb travel products are the alarm door stopper, the door lock jammer, and of course good old pepper spray.
"Are toiletries provided?"
If not explicitly said in the description, you should ask if toiletries are provided, such as toilet paper, paper towels, dish soap, shampoo & conditioner, laundry detergent, toothpaste, etc.
If you're on a tight budget getting all these things may be an unexpected cost, so it's better to ask.
"Who has access to the accommodation?"
Don't be afraid to ask what level of interaction you can expect from a host. Ask who you can expect to meet when you arrive, and what their names are. Ask who specifically has access to the Airbnb, and for the host please let you know before they or anyone comes by.
Again, as a solo female traveler, I'm not afraid to ask questions when they pertain to my safety, and you shouldn't be either!
"What is the noise level like in the area. Are there any events happening during your stay that may affect noise or road access?"
If you work remotely and choose a destination because of its peace and quiet, and it happens that a huge local festival is happening during your stay where people parade through the streets all night, you may be less than thrilled.
Consider asking your Airbnb host what the average noise level is in the area the stay is at—is it near any nightlife venues, is it a college, is the bedroom street-facing where you may hear every conversation happening right outside your walls?
Or maybe you want to jump into the parade! Your host is the best plug into events, so ask if there's anything you can't miss happening nearby.
"What do you usually suggest to guests in terms of where to eat, what to do, and what to avoid?"
Airbnb hosts are usually more than willing to offer their expertise as locals and play tour guides for you. They can direct you to the best local activities, restaurants, and more, and the best Airbnb hosts often have a printed directory for your use inside of the accommodation.
Example: I went to Thailand for Spring Break and our Airbnb host had established partnerships with local activity and tour companies. We got a good price on scooters, wave runners, island tours, etc. He did all of the calls and placed the orders, and we paid him directly. I'm sure he got a nice referral commission, but it saved us a lot of time and confusion and we still got them at a great price.
"What are some of the most common Airbnb questions you are asked? Is there anything else I should know?"
To cover all of your bases, you can ask the Airbnb host if there is anything that they've left out of the initial listing that they think you may need to be aware of during your stay.
Outside of the actual Airbnb stay, there are a few things you may want to ask your host either before you book or once you arrive at the Airbnb. If you are a solo woman you should never tell the host that you're traveling alone, and instead should hint that you have a friend in the area where you meet up.
You can ask them if you were to walk home by yourself at night, how dangerous would it be? How safe are taxis or Ubers in this city? What is the normal price of a taxi from Airbnb to the airport, or to the city center?
💡 Did you know you can get points for Delta Airlines whenever you book an Airbnb? For free? Find out how here: Travel Hacking: Get Secret Airbnb, Uber, Hilton, Delta, and Lyft Points
You read the Airbnb listing, but what if you need more info? Don't be afraid to contact your host and ask them these essential questions before you book…
Click To Tweet
Airbnb is a fantastic service… when used with forethought and care. Would I ask every single one of these questions every single time I want to book? No. But use this as a guide and reminder of what you may want to ask in certain situations.
There are a few more safety tips you may want to be aware of, so check out my Airbnb first-timers guide. Your Airbnb experience is truly what you make of it, so make sure you have a safe and memorable stay by asking a few simple questions before you book.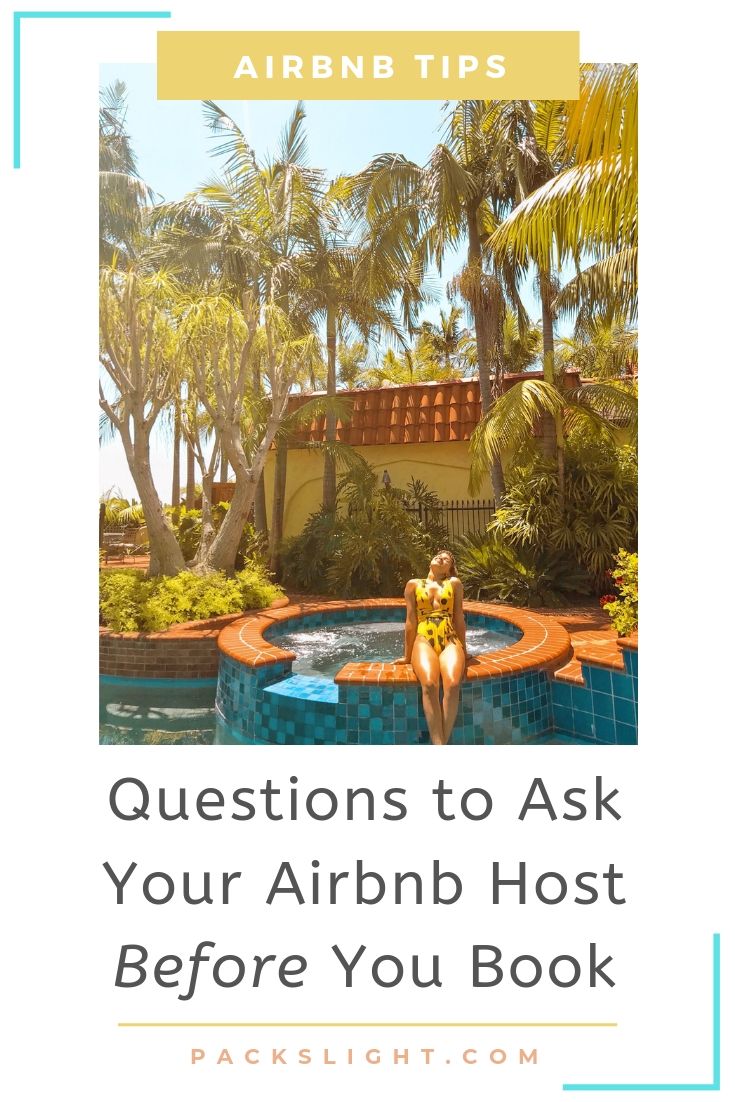 Is Airbnb safe for solo female travelers?
Airbnbs absolutely can be as safe as any other accommodation for solo female travelers. I'm a full-time digital nomad and have stayed in more Airbnbs than I can count without issue. By using the tips in this article—and in our other article, Solo Travel As A Woman: The Ultimate Guide (50+ Tips!)—you can have a great experience.
How do I contact Airbnb customer service? I need help.
Here are a few contact types to try:
+ 1(844) 234-2500 – Airbnb Customer Service
+1 (855) 424-7262 – Airbnb Customer Service
+1 (855) 635-7754 – Airbnb Neighborhood Support Team.
Request that Airbnb call you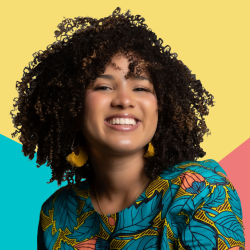 Latest posts by Gabby Beckford
(see all)