Today, I volunteered at my university's Scholarship Office booth at our the Study Abroad Fair, and tried to convince people to apply for study abroad scholarships…
Key word here being convince.
The first thought in my mind is, why would you not want free money? Second of all, why would you not want free money to travel the world with?
My most visited article of all time was where I explain how I won $40,000 in study abroad scholarships to live and study in Dubai, UAE for free.
But despite my thinking that its common sense to pursue these funding opportunities, I was still shocked by just how many students today were wandering around the fair looking at all of these sponsored programs out there that they must to pay to set up their study abroad experience for them, yet passing right by the scholarship booth that would pay THEM to study abroad.
But then I thought—maybe study abroad scholarships aren't in their mental vocabulary? Maybe they have misconceptions about them that make them think they aren't worth applying to?
So for my fellow high school, undergraduate, graduate, PhD and in-between students, here are what I believe to be some common misconceptions about study abroad scholarships, and my debunkation (it's a word, don't argue with me) of them.
I won't win any/there's too much competition…
This isn't just wrong, it's actually the furthest thing from the truth!
Well, not that you might not win them—that's a possibility for anything you apply to.
But one thing I can tell you after winning a good amount of scholarships myself and talking to the judges who go through the applications, is that the most common comment that I hear is that people win scholarships because not enough people apply to them. Of the scholarships that I have won, 2 of them I've been told I want because not enough people applied. Seriously!
With study abroad scholarships, it's like bystander effect. You think "oh, so many people have applied, I won't bother", when actually no one has applied!
And you know what, even if the competition is stiff, you definitely won't win if you don't even submit an application… Just sayin'.
You need to demonstrate financial need to win them…
Wrong-o! The only example of this that I know of is the Gilman International Scholarship, in which to apply you must have received the Federal Pell Grant.
Most scholarship orgs know know that if you're applying for a study abroad scholarship and you're in college, you need the money.
There are people out there whose parents make enough money to disqualify them from financial aid, but they are still paying for their college and themselves for whatever reason and cannot "prove" financial aid, even if they do need it. However, you lot still have an equal chance of getting scholarships to study abroad!
What if applying is a waste of my time…
Your chance of winning a particular scholarship is similar to your chances of getting into college—it increases proportionally with the quality of your application.
If you half-ass your applications and the effort that you put in, you likely won't win the scholarship and it will have been a waste of time.
But, if you do your research beforehand, apply to specialized scholarships that fit you, and invest time into your application, you greatly sway the odds in your favor and there is a higher chance you'll win and get that return on your time investment!
In my article I mentioned in the introduction, I talk about the techniques I specifically use to optimize my applications.
There MUST be strings attached…
False. (Mostly.) The national scholarship that I won, the Boren Language Scholarship, does happen to have a mandatory 1-year of government service following your college graduation. But most don't.
I've found that most study abroad scholarships are funded by the federal government or by private organizations that simply want American students to be competitive in a global job market, to develop a global perspective, and collect cultural experiences. No strings attached.
But, to be sure, make sure you understand the conditions of your award and read that fine print!
I don't have enough time…
This, I can understand. You want to study abroad and already have to apply to so many things, why add scholarships that you might not win on top of it all?
All I can tell you is that having someone else pay for things for you always makes them better than having to pay for yourself. If there is accessible, free money floating around out there why would you not want to take a chance?
Debunking 8 common study abroad scholarships—YOU can win them, I promise!
Click To Tweet
My major doesn't have any options for study abroad…
Well, coming from a former biomedical engineering major and current math major, let me tell you that there's no way that's true.
Some majors (business majors and international relations majors, particularly) do study abroad easier than others—meaning there are more schools that offer business and I.R. programs, more business and I.R. majors nationally do study abroad, and a better chance those business and I.R. credits will transfer back to your home university. But every major has scholarship options, guaranteed.
But specifically my fellow STEM majors, you have TONS of options for funding internships , research, and education abroad.
I also know Nursing majors, Biology majors, Psychology majors, Craft majors, and even Chemical Engineering majors who have studied in places like Greece, Italy, the UAE, Guatemala, Jamaica, and even more! The Fulbright is a fantastic and famous scholarship for being  applicable to any major and level of student.
You can only study abroad and get funding for classes in your major…
I'm a Mathematics major that studied abroad in the UAE for 9 months and earned a Certificate in Middle Eastern studies… So that's not true!
You can study abroad and receive scholarship funding for:
Education unrelated to your major

Language education abroad

Internship abroad opportunities

Private research related or unrelated to your field

Volunteering abroad

Cultural experiences abroad
You have to be a college student to study abroad…
Nope! As I mentioned, the Fulbright is a scholarship for practically anyone who has graduated from their bachelors degree—recent graduates, graduate students, PhD students, post-doc students, etc. Even faculty and teachers can study abroad! And you can bet that there are study abroad scholarships for each of those demographics.
I also mention in a previous article that kids K-12 also have scholarship opportunities to study and learn abroad, or at least around the country.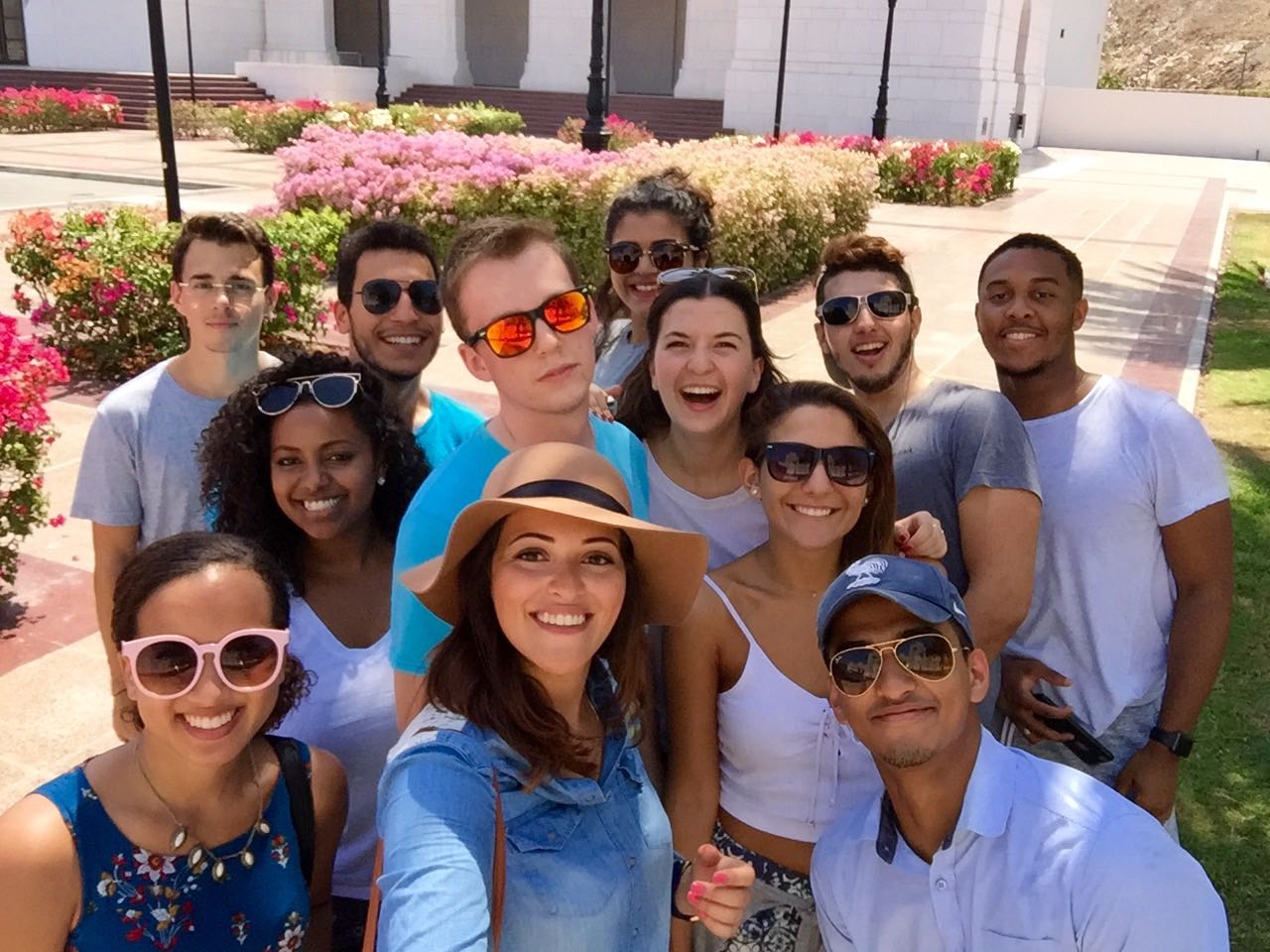 What should you take away from this?
I hope the lesson in this article is that you can't limit yourself, because when you do that you stop searching for opportunities.
"I can't do this because…"
"There's no point in me trying…"
"I can't find the time…"
They're all excuses, and in short they're cop-outs for you to not put in the effort. Find the passion to study abroad. Put in the time and work to plan it. Research funding options, and apply to them to the best of your ability. Repeat.
In the great words of Beyoncé:
"I see it, I want it. I stunt, yeah, yellow bone it.
I dream it, I work hard, I grind 'til I own it."
If Beyoncé tells you to grind 'til you own it, you grind 'til you own it. Period.
---
I'm building an online course!
I want to help those seeking education abroad opportunities however I can, so I'm building on an online course to guide you through the research, scholarship application, and follow-up process.
Please  fill out this interest form so I can make the course as helpful as possible!
---
Be sure to PIN this post if you loved it, and leave a comment with any study abroad scholarship advice I may have missed, or your own scholarship or study abroad story!