I visited 8 countries completely independently as a traditional public university, for at least a week for each trip. No parents paying, no inheritance, no pilot father, no sugar daddy. 8 countries? How did I have the time, money, or opportunities with tuition, classes, and college life?
Travel as a full-time college student is possible, but it requires planning, sacrifice, and ingenuity. But I did it, and I'm sharing my tips on how you can see the world while in college, too.
1.) Be smart with your money as early as possible.
Travel is a luxury and privilege, and we should all be conscious of this. Not many people have the opportunity almost solely because of financial reasons.
Thus, staying as out of debt and saving is the only way I was able to travel internationally as a full time college student. Towards the end of high school and my freshman year of college I focused intensely on winning scholarships, and the few I did actually helped pay for my tuition, my school books, and even my rent!
Click here to find out exactly how I found and won my scholarships.
Then I saved—I drove my used car as little as possible, ate at home and brought snacks, I tested out of some of my college classes with IB and AP credits from high school as well as CLEP tests, and I worked part-time all through college as a part-time tutor and virtually recruiting for a small business. Doing a combination of all of these things is how I saved net thousands of dollars, and took the main financial pressure out of reasons to say "no" to travel. All it left was finding the time, and balancing my school work.
Doing these things is how I went to Iceland for 2.5 weeks in August 2016, the summer after I got accepted to college but before I even started my fall semester!
2.) Think outside of the "full-time college student" box.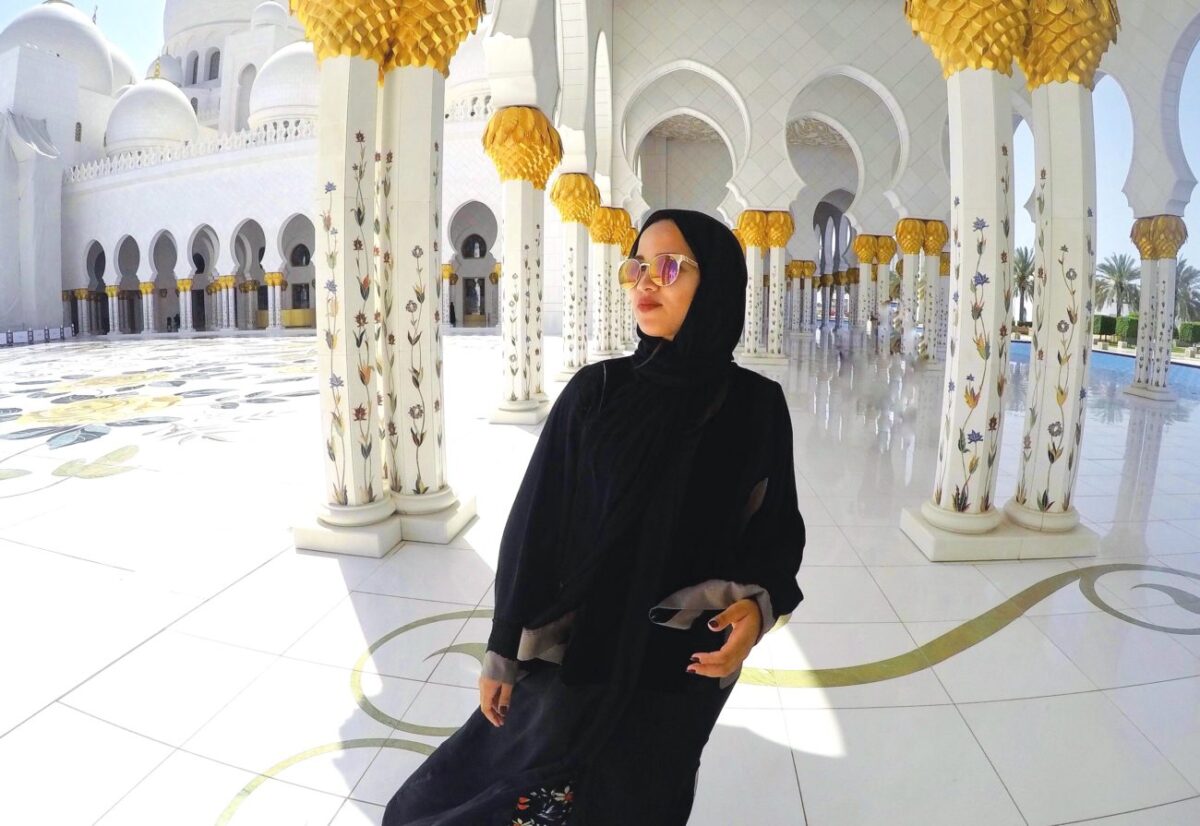 To travel in college you definitely have to get creative. Groupon Getaways are a great way to travel far, for cheap. You and a friend could go to China for a week for $800! Once in a lifetime Spring Break, much? Programs like WWOOF are also great way to travel and cut costs if you don't mind volunteering while you do so.
An obvious way to travel in college is to study abroad—but a non-obvious way to fund this potentially expensive venture are study abroad scholarships. That's how I spent 2 semesters abroad in Dubai, UAE, one of the most expensive countries in the world, completely funded by the 6 study abroad scholarships I won. Other options could include volunteer trips abroad, international internships, summer exchange programs, visiting extended family for a summer, and many other opportunities.
Starving college student with aspirations to see the world but no freaking clue how to do it? I got you. (*no sugar daddy necessary)
Click To Tweet
3.) Hack your class schedule.
As a said, each of the 8 international trips I went on in college were at least a week, and at most around 3 weeks. With a full-time class schedule, how did I have the time?!
Well, I purposefully crafted my class schedule to only have classes on Tuesdays and Thursdays. This meant that the four days Friday-Monday were all potential travel days.However, it also meant that Tuesday and Thursday class hours were like 9-5PM for me (test days were HORRIBLE) and even though I didn't have class, Wednesdays were exclusively for homework/office hours/study cramming sessions.
I also planned trips adjacent to other breaks like Spring/Fall Break, or of course during the summer (even when taking summer classes). Online classes are also a great way to have a more flexible schedule if you can keep your grades up in that class style.
It was rough, but that's the price I paid to travel.
Hacking my schedule is how I was able to go on an extended—from 7 days to 10 days—Spring Break to Puerto Rico.
4.) Invite travel into your life. Join travel programs, clubs,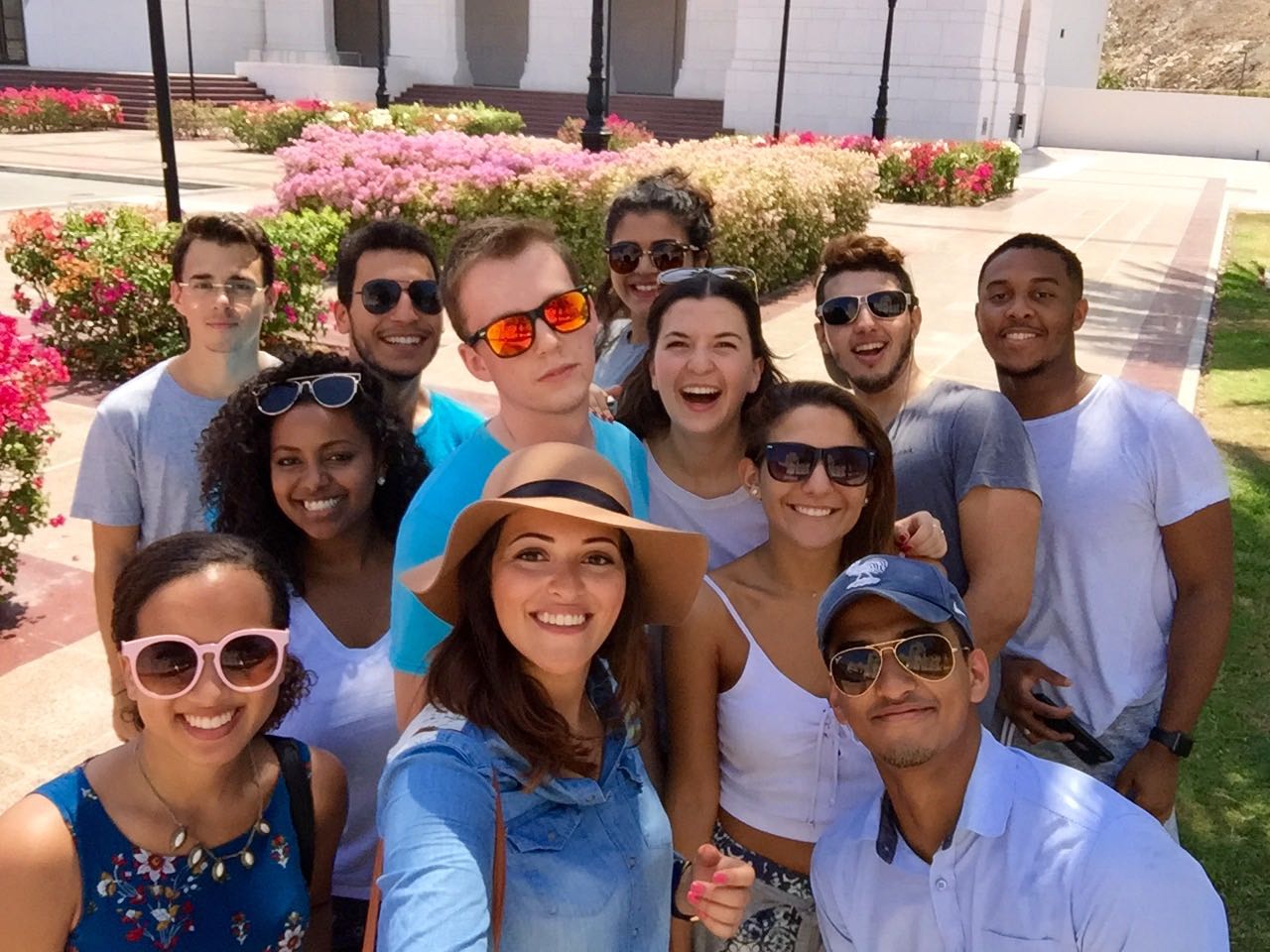 Bringing opportunities to travel into your life is one of the biggest tips I can give you. INVITE travel into your life, and it will happen!
Join cultural clubs, language clubs, foreign exchange student language programs, etc. Heck, join organizations in general! They often have national/international conferences. Make friends with other people who love to travel too. Join Facebook groups about travel (like mine, the Millennials On the Move), read books about travel, watch movies about travel, apply to volunteer opportunities abroad, etc.
A travel opportunity that found me was my trip to Oman. A group of study abroad students with me in Dubai were going on a visa run. I didn't need to go because I had a special visa, but when people invite me to travel I don't say no, so I went! I ended up cliff jumping, hiking, and swimming in beautiful natural springs. So worth it.
5.) When opportunity knocks, book the ticket.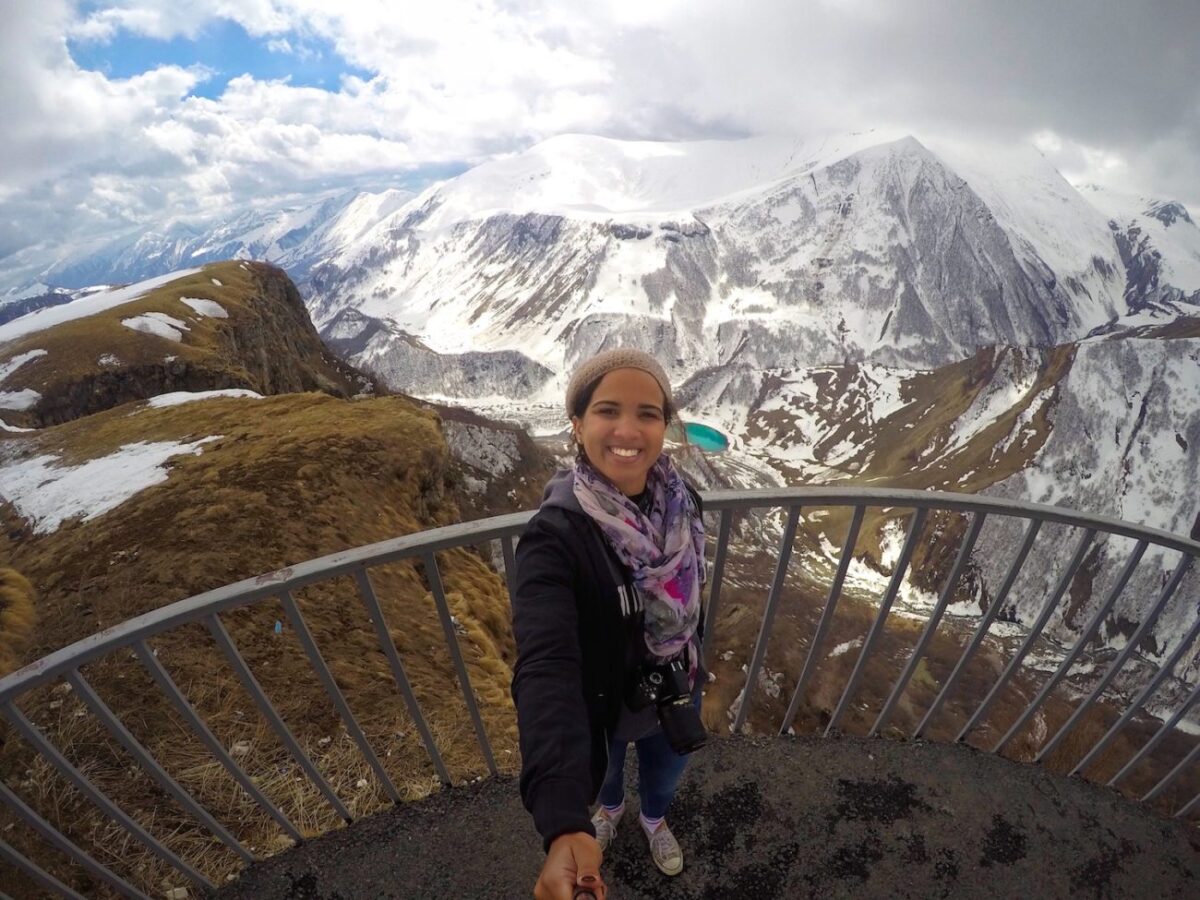 Sometimes the opportunity to travel falls into your lap. You've been invited to a last minute bachelorette party in Vegas. Someone texts you to tell you that plane tickets to Rome are only $300 round trip, and it's winter break.
*Insert inaudible scream*! You haven't had any time to plan! You probably have the money but you're not sure, you may have some concert thing next week but that isn't confirmed either… Sometimes you just gotta go. Spend the money. Skip the class (don't tell them I said that), reschedule that test. You only live once!
Sometimes you just gotta GO. Spend the money, skip the class (don't tell them I said that), reschedule that test. You only live once!
Click To Tweet
My example of this is my trip to the Republic of Georgia. I was coming to the close of my Dubai study abroad experience and wanted one last trip somewhere I would have never gone otherwise while I was still in the region. At 11PM on a Thursday I spontaneously booked an insanely cheap flight to Georgia… at 6AM that next day! I ended up spending 4 days in Georgia and had a spectacular time even though I had done zero research on the country. It was fate, and it taught me that sometimes you just have to go for it!
6.) You gotta want it. Seriously. More than that frat party.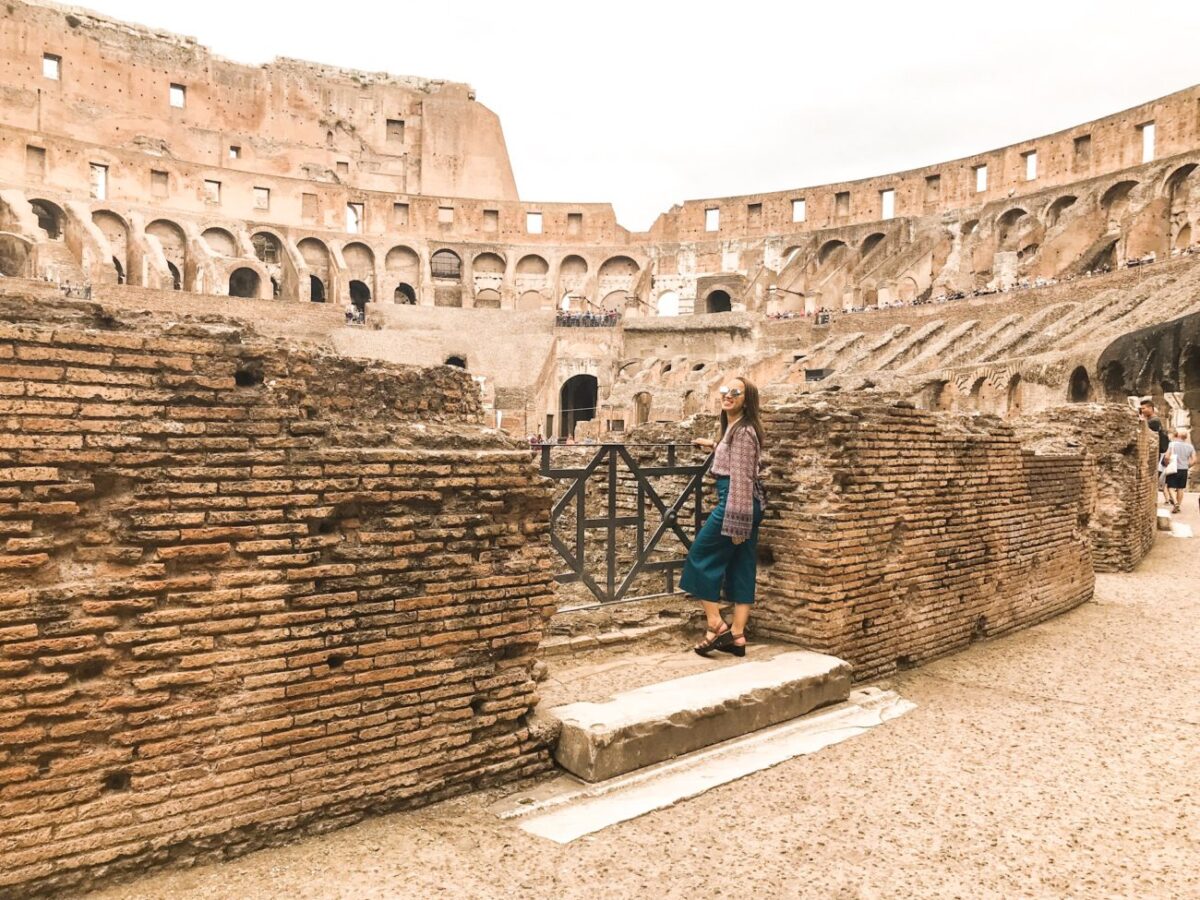 If you think you can hold a position in an organization, go to class, work 2 jobs, have a social life, and jetset across the world… You can. But it's D I F F I C U L T. It takes a lot of organization, determination, and prioritization.
Especially prioritization. I worked extra hours wherever I could fit them in, I had 6 tests in the same week because of my schedule, I missed school sports days and events, and who knows how many hours of my life are gone from applying to scholarships, internships, and opportunities I never got…  I didn't say it was easy, I just said it was worth it!
You'll never go on that trip to Milan you've always dreamt of if you keep to Spring Break in Myrtle Beach, and you'll never sip limoncello in Italy if you spend all your money chugging Mad Dogs at the bar downtown each weekend. You do not have to stop being a college student to be able to travel, I'm just saying you may have to strategically regulate those things to be able to travel! And at this point in our lives we actually have the least reason to say no to travel (no career, no mortgage, no children, etc.) and I think it should be a priority to try our hardest to make travel happen now!
These tips are how I also visited Iceland, Sri Lanka, the Netherlands, England, and Thailand as a full-time student. Again, no sugar daddy, no inheritance, no buddy passes, no lottery winnings.
By the way, I graduated college 6 months ago with a B.S. in Mathematics and a 3.51 GPA, so if I can do it you DEFINITELY can.
Now I work as an engineer at a 9-5 job… for now. But I still managed to fit in a 3 week trip to Italy and I'm going to Japan for 2 weeks very shortly on PTO. Want to know how I negotiated my first job offer for more vacation time? Blog post coming soon!
---
Feeling inspired? Want more advice?
Drop a comment down below and let's chat!