Reading Time:
7
minutes
Can you travel in college? How do you study abroad? How can you find the time with a busy class schedule? What college travel discounts do you need to know? Should you travel or go to college?
I took countless college trips and visited 10+ new countries as a full-time undergraduate student. Each trip was at least one week, and I paid for it all myself. No parents, no inheritance, I didn't drop out, and I had no sugar daddy. 8 countries? How did I have the time, money, or opportunity with tuition, classes, and broke college life?
Traveling as a full-time college student is possible but it requires planning, sacrifice, and ingenuity. I did it and I'm sharing my tips on how you can see the world and ace your classes too!
1. Think outside of the "full-time college student" box.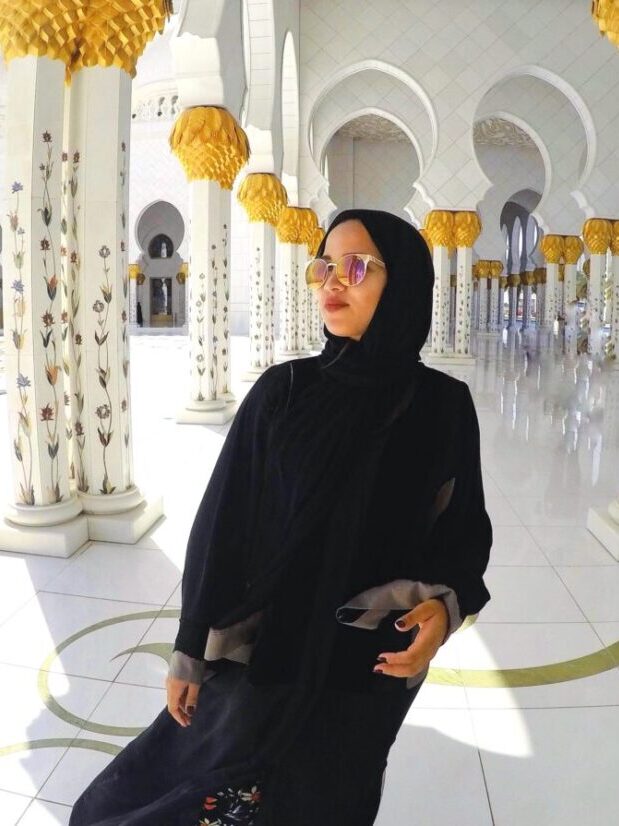 To travel in college you definitely have to get creative, and I believe that means breaking out of your "I'm a full-time college student" identity.
Because you are not a full-time college student—you are [insert your name], a [insert your age]-year-old person who happens to be attending classes 20 hours a week.
Don't let the term restrict you. You don't have to party every night, stay with your parents all summer, and spend Spring Break an hour away at your local beach.
You can visit 10+ countries during college, just like I did. It is possible to:
Take a week, a semester, a year off to travel.
Travel during college for an internship, cultural experience, education abroad, or research.
Find creative ways to fund your travels where you won't go into debt.
Do half of a degree at one college, and the other half virtually or at another university abroad.
Get your degree in more than 4 years taking advantage of your student status for exclusive opportunities, student-only prices, and build your professional experiences to be at an advantage when you do graduate.
2.) Be smart with your money as early as possible.
Travel is a luxury and privilege, and we should all be conscious of this. Not many people have the opportunity almost solely because of financial reasons.
College trips are especially rare because it takes such a long-term mix of financial literacy, forethought, saving, budgeting, and opportunity searching.
Before college…
So before you even take your first trip, you have to acknowledge your financial habits. Staying out of debt and consistently saving is the only way I was able to travel internationally so much.
Towards the end of high school and my freshman year of college I focused intensely on winning scholarships, and the few I did actually win completely paid for my tuition, books, and even my rent.
Then I saved—I drove my used car as little as possible, ate at home and brought snacks out with me, tested out of some of my college classes with IB, AP, and CLEP credits (CLEP > IB, AP, or DE) I had gotten during high school, and I worked part-time all through college as a part-time tutor and virtually recruiting for a small business.
During college…
Once you're in college and ready to travel, being honest and specific with your budget is essential. If you only have $500 for activities, take out $500 cash and don't touch your ATM cards. Foreplanning will always save you money so research accommodations and activities before every trip so you know a good deal when you see one.
If you are pretty good with your money but have never heard of travel hacking I highly recommend looking into it as well—why not make money from shopping or traveling?
Finally, group trips tend to be cheaper than going solo because you can split a lot of the costs and qualify for group rates. So invite a few friends on your next trip!
Doing a combination of all of these things is how I saved net thousands of dollars and took the main financial pressure off of reasons to say "no" to travel. All it left was finding the time, and balancing my school work.
3.) How to travel for free in college: paid travel programs
Groupon Getaways are a great way to travel far, for cheap. You and a friend could go to China for a week for $800. It's great for Spring Breaks, Winter Breaks, or trips during the summer because they're usually all-inclusive and last anywhere from 3-10 days.
Wanna go super cheap? Programs like WorkAway, WWOOF, WorldPackers, and HelpStay help find traveling volunteers and organize for them to trade work and services for a free place to stay and food.
You could be helping farm, housework, home repairs, hostel management, event coordination, childcare, working with animals, and more.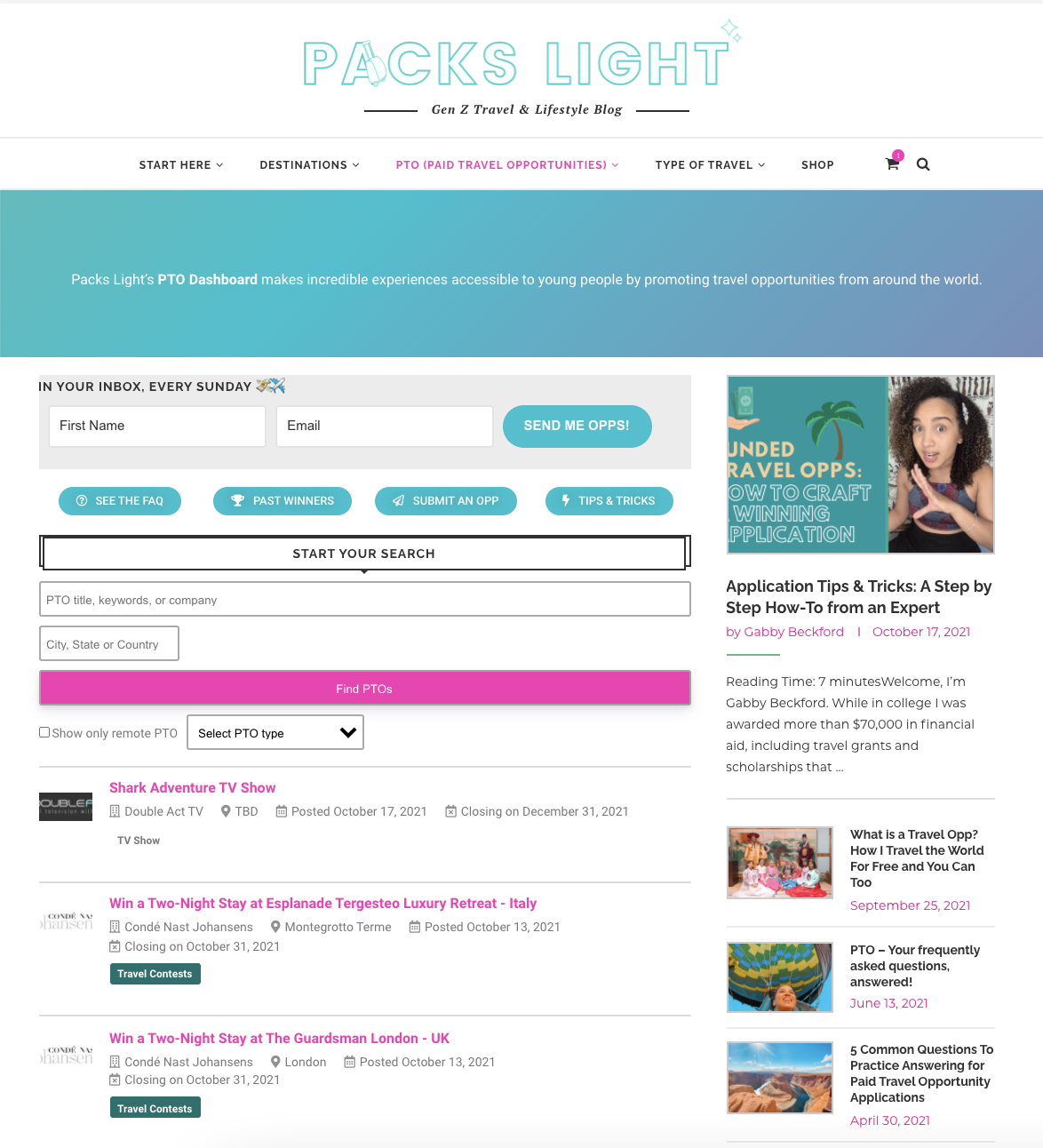 Also, there are organizations that specialize in planning travel itineraries for college students. EF Ultimate Break, G-Adventures, and STA Travel are the most popular programs I know.
A bit pricier than doing your own trip, but you get a community, all of the pre-planning is done for you, and you can travel as a group.
4.) Travel during the offseason. Get creative with your Spring Break!
When it's summer break, hit places like South America and Australia where it will be their cooler months or winter. When it's winter, go somewhere like South East Asia where it may be the rainy season.
By taking your college trip in the offseason, you'll get travel deals you'll never get during the high season. No off-season is truly a bad time to go because destinations need to make money, so you'll still be guaranteed to have a good time.
🌴 Need Spring Break destination ideas? On a budget? Or going solo? Check out our article: Underrated Spring Break Destinations in the U.S. for Solo Travelers or Small Groups
5.) How students cann save money on accomodations when traveling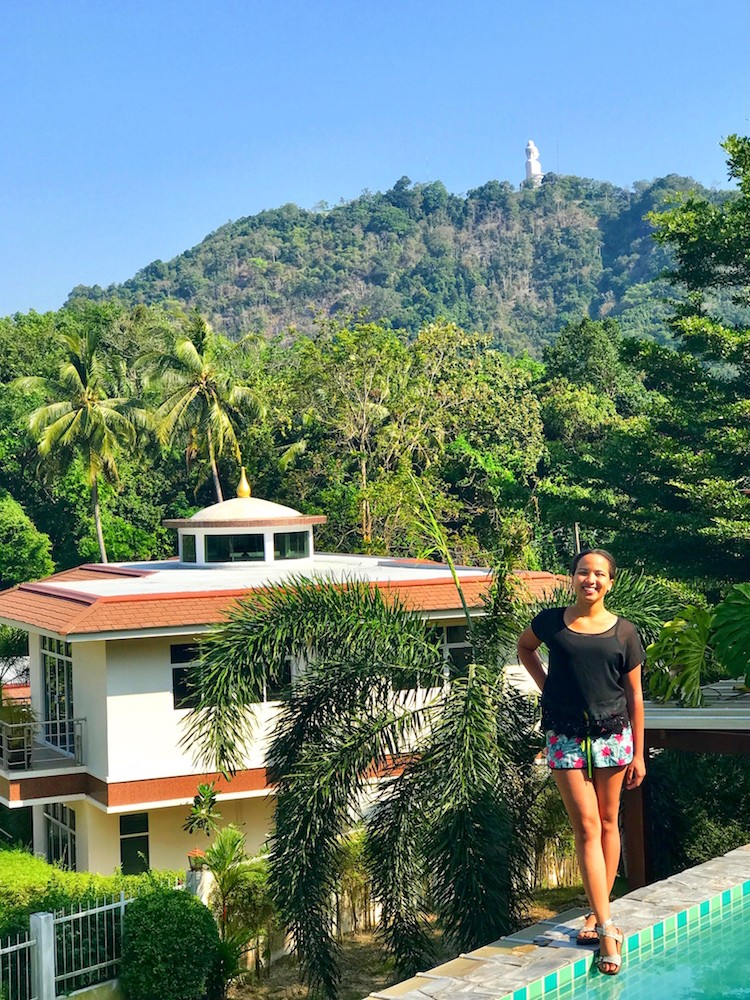 In terms of accommodations, college students have a host of flexible, budget-friendly options.
Most may choose the most affordable route which is likely a shared room in a hostel—these can run as low as $5 – $25 per night depending on the location. Check HostellingInternational, they likely have a hostel near you.
If hostels are a bit much or you're traveling with a larger group and can split costs, I would recommend Airbnb. With Airbnb, you can rent an individual room or the entire house/apartment. With the entire accommodation you usually entire kitchen to use and laundry which helps drive down costs for food.
Again, accommodations like hotels and Airbnbs are always cheaper when traveling with a group!
6.) Tips for students to save money on flights and transport
For plane tickets: GoogleFlights, StudentUniverse, Hopper, and Skyscanner are all great sites to do flight research on. StudentUniverse has exclusive deals for students, but I like Google Flights too because you can track the price of a flight as it fluctuates and grabs it at its lowest point.
✈️ Check this out! 27 cheap flight resources to save you money.
Renting a car when you're under 25-years-old comes with a ton of fees, so I tend not to. Instead, try to use public transportation to get around at a low cost: learn the public metro or bus system, and take UberPools if you can.
For longer distance travel needs I suggest Wanderu. It's a scraper that collects long-term public transport options like bus and train rides and compares their costs. It works in the US as well as Europe.
starving college student with aspirations to see the world but no clue how to do it? I got you
Click To Tweet
7. Take advantage of student discounts!
Europe specifically is super good at promoting student discounts at museums, public transportation, activities, and more. Before any trip, check if they offer any student discounts.
It never hurts to ask, and you could end up saving hundreds of dollars!
For travel insurance, I recommend Safety Wing.
Sites like Cheap Tickets offer students 18% off of their first hotel booking.
And HostelWorld has a great round-up of travel providers who offer student discounts Amtrak, HostelWorld, Contiki, ZipCar, and more.
8. Hack your class schedule!
As a said, each of the 8 international trips I went on in college was at least a week, and at most around 3 weeks. With a full-time class schedule, how did I have the time?!
I purposefully crafted my class schedule to only have classes on Tuesdays and Thursdays. This meant that the four days Friday-Monday were all potential travel days.
However, it also meant that Tuesday and Thursday class hours were like 9AM – 5PM for me—test days were horrible. And even though I didn't have class, Wednesdays were exclusively for homework/office hours/study cramming sessions.
I also planned trips adjacent to other breaks like Spring/Fall Break, or of course during the summer (even with my summer classes). Online classes are also a great way to have a more flexible schedule if you can keep your grades up in that class style.
It was rough, but that's the price I paid to travel.
Hacking my schedule is how I was able to go on an extended Spring Break to Puerto Rico during my sophomore year.
9.) Open yourself up for travel to find you. Join travel programs, clubs, and meet travel friends!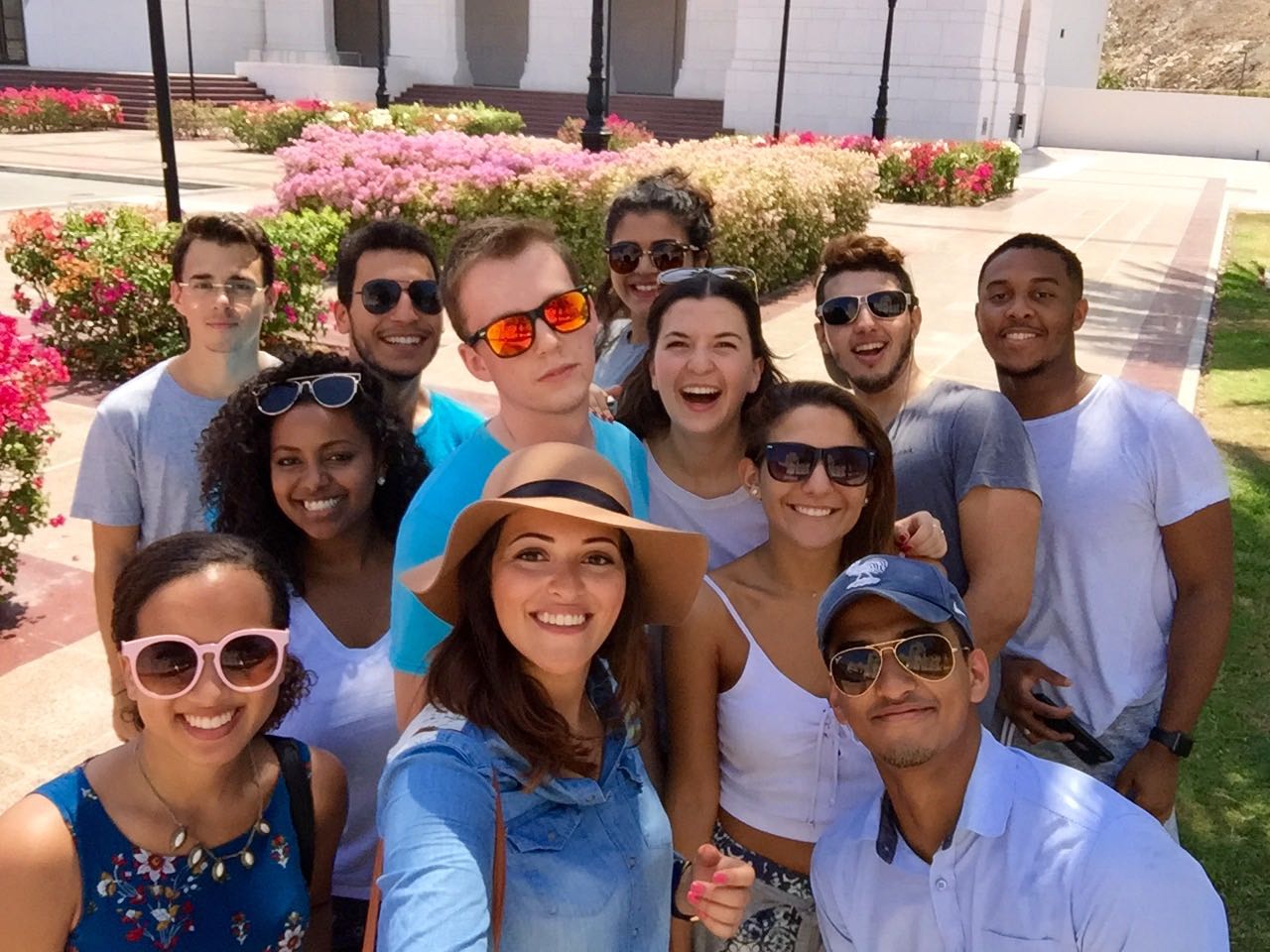 Manifesting opportunities to travel into your life is one of the biggest tips I can give you. Invite travel into your life, and it will happen.
Cultural clubs, language clubs, foreign exchange student language programs, and many student organizations have conferences that can be both national and international.
Make friends with other people who love to travel too. Join Facebook groups about travel like the Young Travelers Network which caters to 16 to 26-year-old travelers and builds community. Read books about travel, watch movies about travel and apply to volunteer opportunities abroad.
A travel opportunity that found me was my trip to Oman: a group of study abroad students with me in Dubai was going on a visa run. I didn't need to go because I had a special visa, but when people invite me to travel I don't say no, so I went! I ended up cliff jumping, hiking, and swimming in beautiful natural springs. So worth it.
10.) When opportunity does knock, run, don't walk!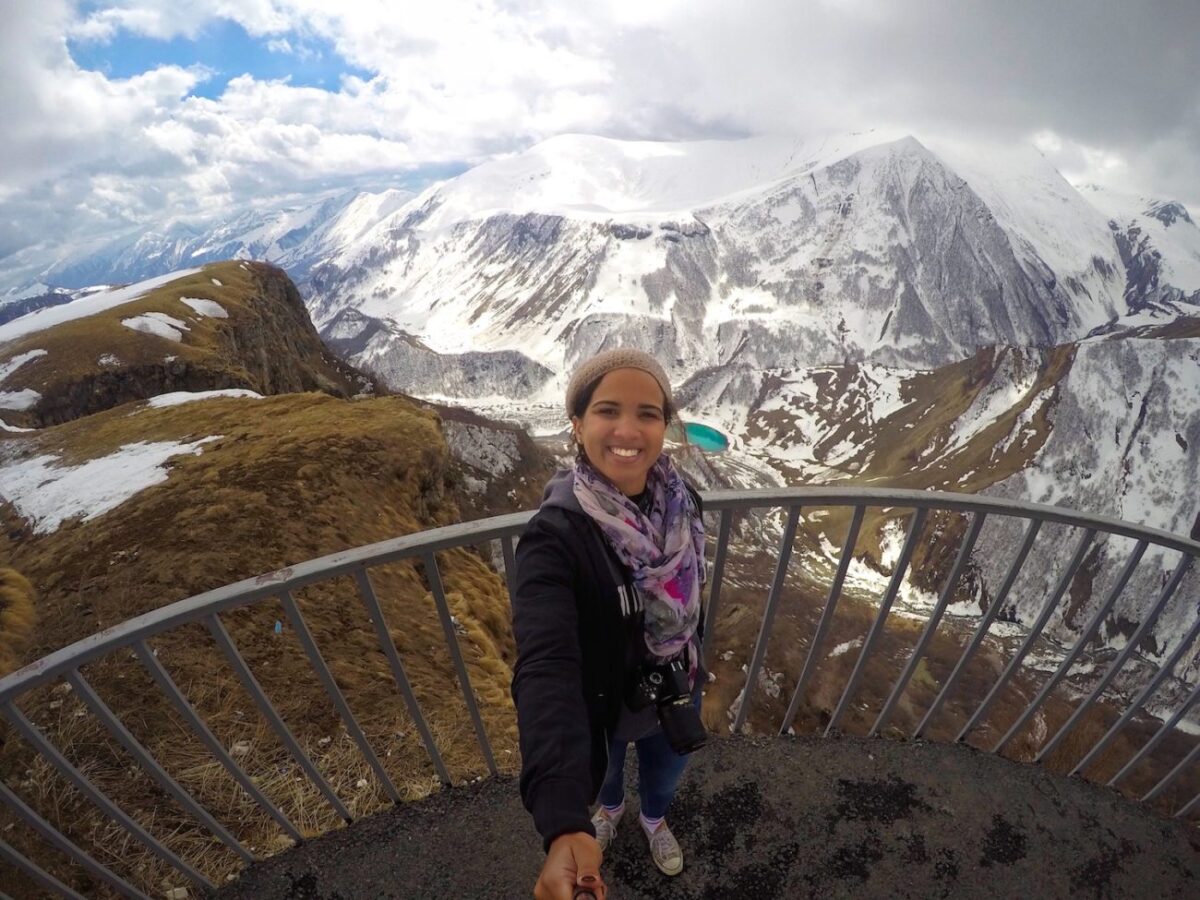 Sometimes the opportunity to travel falls into your lap. You've been invited to a last-minute bachelorette party in Vegas. Someone texts you to tell you that plane tickets to Rome are only $300 round trip, and it's winter break.
You haven't had any time to plan! You probably have the money but you're not sure, you may have some concert thing next week but that isn't confirmed either.. . Sometimes you just gotta go.
Spend the money. Skip the class (don't tell them I said that), reschedule that test. You only live once!
sometimes you just gotta GO. spend the money, skip the class (don't tell them I said that), reschedule the test. GO!
Click To Tweet
An example of this is my trip to the Republic of Georgia. I was coming to the close of my Dubai study abroad experience and wanted one last trip. Somewhere I would have never gone otherwise while I was still in the region.
At 11 PM on a Thursday, I spontaneously booked a flight for 6 AM that next day. I ended up spending 4 days in Georgia and had a spectacular time even though I had done zero research on the country. It taught me that sometimes you just have to go for it.
11.) You'll probably have to sacrifice a bit to do it Spoiler alert: it's so worth it.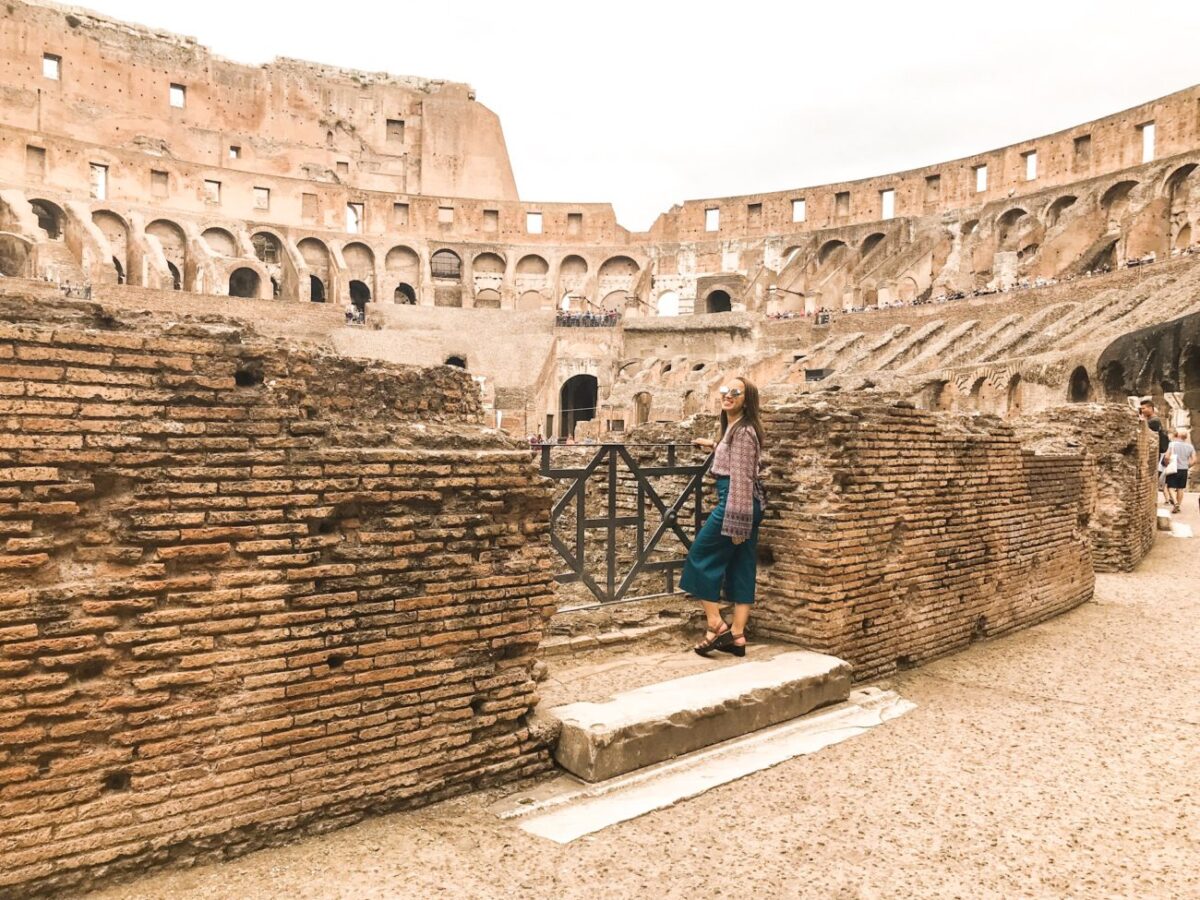 If you think you can't hold a position in an organization, go to class, work, have a social life, and jet-set across the world, you're wrong. It's difficult and takes a lot of organization, determination, and prioritization.
Prioritization, especially. Working extra hours wherever I could fit them in. Taking 4 tests a day during exam week because of my hacked schedule. I missed school sports days and events, and who knows how many hours of my life are gone from applying to scholarships, internships, and opportunities I never received.
I didn't say it was easy, I just said it was worth it.
You'll never get this time back. Make the most of it.
You'll never go on that college trip to Milan you've always dreamt of if you keep to Spring Break in Myrtle Beach. You'll never sip limoncello in Italy if you spend all your money chugging White Claws at the bar downtown every weekend.
💡 Travel as much as possible while you can!
And at this point in our lives, we truly have the least reason to say no to travel. We're not bogged down by a career, mortgage, children, etc. and we're actually surrounded by opportunities available only to students. We should take advantage of them while we still can.
By the way, I graduated college a year ago with a B.S. in Mathematics, a Certificate in Middle Eastern Studies, and a 3.51 GPA. So if I can do it you absolutely can.
---
Are your wheels turning about how you can travel in college more? Have any burning questions?
Drop a comment down below and let's chat.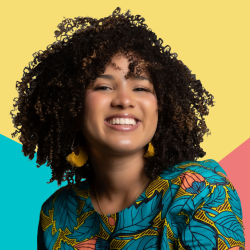 Latest posts by Gabby Beckford
(see all)