Reading Time:
7
minutes
The Young Traveler's Network series showcases candid guest interviews of young people worldwide and the inspiring stories of how they navigate their lives and travels. They share their stories to educate, inspire, and empower others to see the world!
This week a Young Traveler named Jarrod West, 24, shares how he has mastered the art of travel hacking with credit card points, loyalty programs, and strategic subscriptions. 
---
Hey Jarrod! Excited to interview you, as the idea of travel hacking is something I've always been curious about been never known how to approach myself. Please introduce yourself to the readers to start.
Hi everyone. My name is Jarrod West. I am 24 years old and I live in Covington, Kentucky—just outside of Cincinnati, Ohio. I wanted to speak on the topic of travel hacking because it changed my life and made being able to afford traveling the world possible.
Now I make a living as a travel writer for my blog, the Frequent Flyer Blog, while freelancing for other sites, to help teach others to do the same.
What is travel hacking? Is it really "hacking", or is it completely legal? Also what things (points, flight errors, etc) qualify as travel hacking?
The term "hacking" certainly sounds nefarious, but I can assure you that everything I do is 100% legal.
When people refer to travel hacking, they are usually talking about acquiring travel points and miles and then making strategic use of those points and miles for free flights and hotel stays. But that's not nearly all. I would also include learning how to find the cheapest flights, knowing how to utilize credit card perks, how to easily earn hotel elite status and so many things in between.
I like to think of travel hacking as using any tips or tricks that will either help enhance your travel experience, save you money, or both!
Sounds like every traveler's dream. So, how did you find out about travel hacking, and when did you actually start?
When I graduated from college in 2016, I had big dreams of traveling the world. Unfortunately, like most college grads, I didn't have any money, so I had to get creative. I had heard of people using airline miles for free flights, but the common statement I heard over and over was that they were just too complicated to figure out… but I knew there had to be a way to master the system.
So, I started spending countless hours researching points and miles, credit card rewards, airline award charts, and hotel loyalty programs. I quickly found that the more I learned and the more points I earned, the more I could afford to travel thanks to my newly acquired points and miles.
This allowed me to have such wonderful travel experiences that I never would have been able to afford otherwise, had I needed to pay cash.
How often do you "travel hack"? Is it possible to do little hacks on every trip?
Essentially, I am always travel hacking because I maximize every $1 I spend by putting in on the right credit card to earn the most points. This can seem small or insignificant when you're buying a $2 coffee or a $5 lunch, but week over week, month over month, these points can add up to huge travel savings.
Reason No. 6 all millennials should be travel hacking: it turns a regular $1 into $5 travel money. More bang for your buck (and more bucks too).
Click To Tweet
I'm sure my readers would love an example of a trip that you travel-hacked, how you did it, approximately how much you paid for it, and how much it could have cost. Approximate $ values would be a plus!
I travel hack on nearly every trip, as I almost never pay for flights and hotels when I travel.
But my best travel hacked trip to date was spending 3 months in Europe with my girlfriend with nearly all of our flights and hotel stays financed by points and miles. The experience was truly unlike any other, and much better than I ever could have imagined. We flew business class on the way there and on the way home, visited 18 cities in 11 countries, and stayed in world-class hotels like the Park Hyatt Paris-Vendome all for just pennies of what the actual retail cost would have been.
If we had paid cash for all of these experiences, the price tag would have been over $50,000! Instead, we paid just $7,000 (for both of us, not per person) to experience all of that luxury travel over 3 months.
Is travel hacking all about saving money in your pocket? Or is it indirect money-saving/benefits too (free flight upgrades, free hotel upgrades, etc?)
Great question. There is much more to travel hacking than just saving money on travel—it helps to elevate the experience of travel, too.
Let me attempt to paint a picture of what it's like to spend a day traveling with a travel hacker:
As I prepare to leave for the airport, I schedule myself an Uber, and won't pay for this ride because of the monthly Uber credits I receive as a perk of one of my travel cards.
When I arrive at the airport, I've already checked in for my flight, but if need to check my bag I'll drop it off at the check-in counter free of charge (another credit card perk).
I then head to security, which for most people is like pulling teeth. For me, it's a breeze. I have Global Entry and TSA Pre-Check (another credit card perk), which allows me to quickly bypass security and immigration checkpoints in a fraction of the time as other passengers, with no headache.
Once I'm through security, I have some time to kill before my flight. Most people spend that time waiting at the gate, shopping for an overpriced book to read on the flight, or paying $9 for a slice of airport pizza. Instead, I head to one of the over 1,000 airport lounges I have access to where I can relax and charge my devices while enjoying free food and cocktails. This is by far my favorite credit card perk as airport lounges make the experience of the airport so much more enjoyable. In fact, I've even been to lounges that offer passengers free massages and other spa services upon arrival—talk about being able to de-stress before a flight! 
When it's time to board my flight, which I will have paid for with my points, I'm one of the first passengers to board the plane (again, another credit card perk). Depending on the flight route, and whether or not I'm flying business class, I'll receive better food and drink options during the flight, a better entertainment system, and potentially even a lie-flat bed to get some rest on during the flight. 
After I land, I'll pick up my luggage and head to my hotel to check-in. Even though I pay for my stay with points for the most basic room they have, I receive an upgrade to a higher floor with a better view, potentially even a suite, thanks to the hotel status I have due to one of my hotel credit cards. Not only do I receive room upgrades, but free breakfast, late checkout, lounge access at select properties, and I even earn additional points on stays when I do pay cash. Then I'm ready to head out and explore my destination.
As you can see, "travel days" for most people are filled with waiting in line, stressing, and headaches. But for a travel hacker, getting to your destination is half the fun.
So, what travel credit cards do you personally use? I'm curious.
In order to receive as many travel perks, and earn as many points as I do, I use a lot. As of writing, I have 13 active travel credit cards, but I put the majority of my spending on around 7 of them.
Let me clear the air by saying that I am an expert that does this for a living. You do not need anywhere near that many credit cards to benefit from points and miles or travel like a travel hacker. It's all about finding the right card(s) for you and your needs.
Some of my favorites that provide a great combination of point earning and great travel perks are the Chase Sapphire Reserve, the American Express Platinum, and the American Express Gold Card.
This question comes from me, personally. I have one travel card—the Chase Sapphire Reserve—but it seems like every time I save a few thousand points I use them for a flight and am back to zero! How does one accumulate hundreds of thousands of points?
There are two main ways to accumulate points.
The first is using your travel credit cards for all of your purchases, and to be certain you're using the right cards for the right purchases given the cards bonus categories.
For example, the CSR (Chase Sapphire Reserve) earns 3x points on all travel and dining, but there are other cards where you can earn bonuses for gas, groceries, utility bills, even cards that are made to help maximize everyday spending. The key is finding out where you spend the most money, what benefits are important to you, and then selecting a card that fits those needs.
The next big way to earn a lot of points is to sign-up for a new card. Travel credit cards can come with huge sign-up bonuses for 50k-100k points that can either help kick-start your travel hacking or replenish your stash when you get low. One sign-up bonus alone is often time more than enough points for a free round-trip flight or hotel stay.
Is travel hacking accessible to all millennials? Why should they be prioritizing it if they want to travel?
The reason I am such a big advocate for travel hacking is that the biggest excuse I hear from people is "I really want to travel, but I just can't afford it." I understand where they are coming from; I was in the exact same situation, but using points and miles helped me afford to have the travel experiences I also dreamed of and it can do the same for you.
Travel hacking is accessible to anyone as long as you have a good credit score and are able to pay off your bills in full every month.
Click To Tweet
If you don't have a good credit score, though, you can still participate in other travel hacks like learning how to find incredible flight deals to save yourself money.
Are there any restrictions to travel hacking? Can you travel hack if you have student loans? Or a small savings account? Is there a minimum credit score you need? What is the ideal credit score to travel hack?
You can absolutely travel hack if you have student loans, I have them too! I recommend having a credit score of at least 700 and 2-3 years of credit history before they begin trying to travel hack with points and miles.
But do keep in mind, these methods will only help you if you pay your balances off in full every single month. I cannot stress this enough. Do not get yourself into credit card debt just to accrue points. Any value you receive from those points will be completely negated by the interest fees you'll be paying and the damage you will do to your credit score.
That said, if you are responsible with your credit cards and always pay your bills in full and on time, you can earn huge travel rewards for doing so while building your credit in the process.
What are some travel hacking tips a beginner can easily implement TODAY or at least this month?
Learn how to search for cheap flights.

 Sites like Skyscanner, Momondo, Google ITA Matrix/Google Flights, and AifareWatchDog are good starting points. Always compare multiple sites and search regularly to get a good sense of what is and what isn't a good deal.

Sign up for your first travel credit card.

Find one that fits your needs or ask an expert like myself to help you, but be sure to use it responsibly and always pay the balance in full and you'll be on your way. The sooner you can start earning points the sooner you can start redeeming them for free flights!

Sign up for airline and hotel loyalty programs.

Even if you don't have a travel credit card, you can still earn points when paying cash for your flights and hotels. Airlines and hotels will allow you to earn points each time you chose them on your travels, so if you're going to be flying with a certain airline or staying at a certain hotel anyways you might as well earn points for the trouble.
Any extra advice, words of inspiration (a quote, saying, movie that inspired you), or closing remarks?
I know everything I've talked about today can seem complicated or frustrating, but take it from someone who has implemented these strategies—it is so worth it.
If you're someone who has always wanted to travel but feels like there is no way you can afford it, why not spend the time learning to master how to do it for pennies on the dollar? There are many sites out there, just like mine, designed to help new travelers get started in the world of travel hacking, so what are you waiting for? Adventure Awaits! 
I'll leave you with one of my favorite travel quotes from one of my personal heroes, the late Anthony Bourdain:
"Travel changes you. As you move through this life and this world you change things slightly, you leave marks behind, however small. And in return, life—and travel—leaves marks on you." 
Jarrod's Blog | Jarrod's Instagram | Jarrod's Facebook Page
---
Do you use travel credit cards to help fund your travels? 
Drop a comment below & don't forget to add yourself to the Young Travelers Network Facebook Group! 
Are you interested in writing for Packs Light? Apply to become a contributor. 
[one_half]
[/one_half][one_half_last]
[/one_half_last]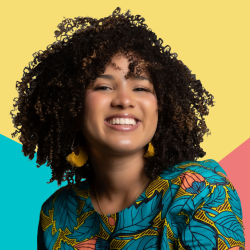 Latest posts by Gabby Beckford
(see all)