Reading Time:
4
minutes
While Earth is infinitely diverse in its nature, certain regions are known for their distinct landscapes.
People go to Kenya expecting grasslands, Egypt for the famous deserts, and the Western US for the huge Rocky Mountains.
But Mother Earth is not so simple. The following 10 photos show gorgeous landscapes in places you just would never expect. Read the titles and see if you can guess the location before reading each description—and keep score, you'll need it out at the end!
---
Australia, or the Netherlands?

Photo by Eniko Csilla




The Netherlands is famous for many things, including their cheese, windmills, green fields with cows, bikers, canals and tulips fields… But endless beaches are not what come to mind.

The Hague is connected to the Scheveningen, where this photo was taken. It is one of the most famous beaches in the Netherlands for its uniqueness. It is usually windy, but countless colorful cafeterias are waiting for you with umbrellas and windshields to enjoy the sea and sun! No offense to Australia though—you still have some stunning landscapes!

China, or New Zealand?




Photo by Daisy Li




In the media, China is usually associated with pollution and fast-paced city lifestyle. Lesser known about China is that there are so many regions with moderate temperature, crystal clear lakes and beautiful blue skies. I did a double take looking at this, as it could definitely have been taken in Oceania, or even in the Western U.S.A! But, all credits to China for this stunning scene.

Pakistan, or the UAE?




Photo by  Robert Haandrikman




The United Arab Emirates its renowned for the stunning metropolis of Dubai, as well as the vast, dry deserts that make up the rest of the country. Or so you thought.

Hatta Dam lies in the Hajar Mountains a mere hour from Dubai, and was constructed in the 1990's to provide electricity and power to the area. Now it's a popular tourist destination and a quick getaway from Dubai City—you can even kayak on the reservoir!

Lithuania, or Zanzibar?

Photo by Jacky Kulkarni

Did you think Lithuania was all concrete and Soviet-style high rises? Think again! Located on the shores of the Baltic Sea, Lithuania has some of the purest and most beautiful sandy beaches you will ever see. And the best part is they are virtually untouched by tourism.

Now, if only the water weren't so cold…

Egypt, or New Mexico?




Photo by Sally Elbassir




 The White Desert of Egypt is located in El Farafra, just a few hours outside of Cairo. While the majority of Egypt is covered in flat desert sand, the White Desert has alien-like rock formations made of limestone, stretching for miles and miles.

Over the years, many have eroded into fun shapes such as the "mushroom" and the "chicken and the tree." It's a popular place to camp overnight with Bedouin guides, where you can experience the silence and beauty of the desert.

Namibia, or California?




Photo by Henning Supertramp

When I think of Namibia and southern West Africa, I think of jungles, grasslands, and crowded communities. This view of Luderiz, Namibia show just how peaceful Namibia can be. With those bluer-than-blue waters and jagged rocks, you can practically smell the ocean breeze.

I could really believe this was off the coast of San Diego!

Canada, or China?

Photo by Josh

China has many landscapes, from the cityscapes, to the mountains, to the… deserts?! Yes! White Sand Lake is a stunning example of the another daring landscape of China. This is White Sand Lake as seen alongside Karakoram highway on the Pamir Plateau. Shot in Tashkurgan Tajik Autonomous County, Kashgar Prefecture, Xinjiang Uyghur Autonomous Region of China. A lotta word, but, basically, heaven!

Scotland, or Hawaii?

Photo by Aga Zastepa

Turquoise water, white powdery sand. These paradise looking beaches are not tropical islands, but instead can be found on the west and northern parts of Scotland! Some of the best ones are located in the outer Hebrides–like the photo above in Seilebost, in the Isle of Lewis and Harris.

Morocco, or Colorado?

Photo by sayakaphoto

Landscapes native to Colorado include the Rocky Mountains which have snow-covered peaks, lush green valleys, streams and rivers and lakes. So, the Great Sand Dunes is an extraordinary patch dry of magic in an otherwise lush state.

The dunes were formed by tributaries of the Rio Grande, glacial melting, and strong western winds!

Bolivia, or Brazil? 

Photo by Danielle Pereira

Looking at this beautiful water and sand, you may never have guessed that this is in Brazil! The Lençóis Maranhenses Desert is made of stark, white, sweeping dunes with rain water that collects in its valleys and low points, making an almost river-like image. Fish can even swim up river from the Rio Negro and populate these inlets.

---
Were your guesses right-on, or were you as shocked as the majority of people? Have any other landscapes in surprising places?
Share them, and your score x/10, in the comments!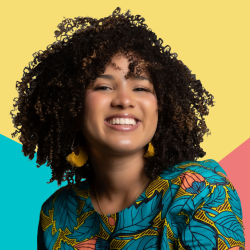 Latest posts by Gabby Beckford
(see all)