Reading Time:
4
minutes
This post may contain affiliate links – meaning that if you purchase something through a link, I get a small payment for it (at zero additional cost to you). It is a much-appreciated way to support this website!
You want to make your travel dreams come true, but you have a small problem: your full-time job. But how can you travel with limited PTO? With a busy college schedule, how can you squeeze in more trips than just Spring Break? Easy. Hack the long weekends.
We're going to introduce a bit more strategy into your vacation planning in 2022, Following these 2 simple tips at the beginning of every year can highly increase your chances to travel and reduce your spending.
Who are these tips for?
Any, and everyone!
… Actually 🥴 Those of you who work in health care, child care, or are civil servants, I'm sorry—you likely don't have the standard 9-5 allotment of time off because you have on-call requirements.
And you're self-employed, a freelancer, fun-employed, good news! You make your own vacation schedule.
Everyone else who works a full-time job in a corporate environment where you have the standard Sat/Sun weekends off, or have limited PTO availability: this was written for you.
So take out a pen, and prepare to take notes!
First, take a real look at how much PTO you have.
You should be able to answer the following questions.
How much PTO do you have at the moment? Do you accrue PTO hours overtime, or do you have a set amount in bulk given to you? Do your hours roll over with the calendar year, or are they use-or-lose?
If you don't know these answers, contact your company HR representative.
Knowing these things will help you best prioritize when and where to travel this year!
Then, find the long weekends (or, let me do it for you!)
Most people see long weekends as an extra night to stay up late, another morning to sleep in. I see them in the same way… while traveling.
Long weekends are opportunities to travel without using PTO or missing important university classes. They often come about when federal holidays fall on Fridays or Wednesdays. This is prime travel time for short domestic trips and weekends away.
Allow me to introduce a bit more strategy into your vacation planning: hacking the long weekends, all 2022 Download this calendar *immediately*
Click To Tweet
Start by consulting a list of established federal holidays for the year such as the 4th of July, Thanksgiving, and Christmas Day, and make sure they are on your calendar.
Then note birthdays, anniversaries, religious holidays, or any other events that you will likely travel for. Now you'll have mapped out the optimal time for you to travel, and when you prefer to travel, so you can work on integrating them together.
Example: Perhaps your birthday is on May 20th, which in 2020 lands on a Wednesday. Not very convenient for celebrating.

However, if you map out your calendar you'll see that Memorial day lands on May 25. Not so far away! If you truly wanted to celebrate on your birthday, you could use 3 days of PTO for 3 days, May 20-22, but be on vacation a total of 6 days, May 20-25. Knowing when and how much PTO you might use as early as possible can help you prioritize your spending so that you're sure you'll have enough when you need it. Now you can spend your birthday in the Republic of Georgia instead of Georgia!
Group your days of PTO
Always do this, especially if you group more than one together. For example this past Christmas / New Year I was able to have a 3-week trip and only use 7 leave days.
Another good time to group is in November. You can group Veterans Day with Thanksgiving and the day after Thanksgiving. That's 3 holiday days, plus you can capture 6 weekend days to do a 19 day trip for only 10 leave days!
Outline the low seasons for regions you're interested in.
Would you go to South Korea in February? Iceland in August? Banff in July? Well, if you're looking for huge cost savings on your international vacations, you should consider it! These times are known as the off-season, shoulder-season, or low-season because they are not the peak tourism months for a location.
With a few simple Google Searches, you can identify the low season for a few regions you're interested in visiting i.e. The Mediterranean, The Caribbean, The Middle East, The Pacific Islands, etc.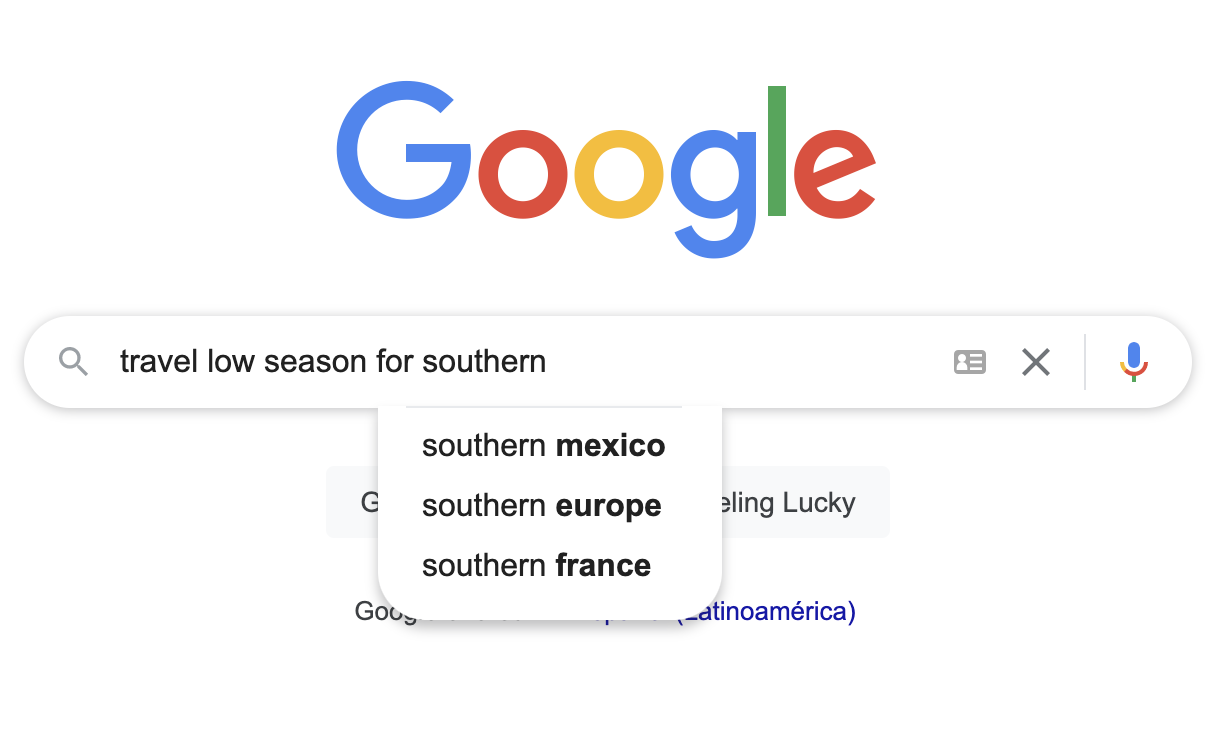 I recommend searching by region instead of country or continent because regions are separated by more subjective variables like climate, and will be a more accurate representation.
With a bit of research and forethought, your 9-5 job or crappy class schedule does not have to keep you from seeing the world!
Click To Tweet
This usually means that you will experience less than desirable weather—a little bit of rain, a little bit of humidity—but what you get in exchange is worth it, in my opinion.
Fewer tourists, more locals, smaller crowds (which means better photos), shorter lines, lower prices, and best of all, tourism industries who are coveting low-season business and are extra motivated to please!
Example: I've been to Cancun during its rainy season. I was there for 5 days and, as expected, it rained every single day… for an hour. Each day would begin with gorgeous weather, sprinkle every day from 1-3 PM, and then revert back to its sunny gorgeousness. But because it was the low season, the beaches were practically private and the service was VIP. We even got a free room upgrade because of availability!
Of course, you don't want to head into the Caribbean during hurricane season. But doing your research and going during the rainy season can give you a premium result as I had!
Some last-minute things to consider:
Some businesses are closed in the off season
One small reminder before you book: in the slower tourist seasons you might experience local businesses having shorter hours or be completely closed for short stints.
This occurs often in the Caribbean, Mediterranean, and other parts of Europe either because of the weather or because the locals themselves are taking advantage of the slower business to travel.
When I went to Cinque Terre in April, some of the restaurants were closed or only open shortened hours. When I visited Spain in August, some restauranteurs were taking the entire month off!
However, the remaining locals themselves still have shopping and eating needs so I've found that just enough of the attractions stay open for me to enjoy the destination and it still is worth avoiding the huge crowds and cruise ships of people.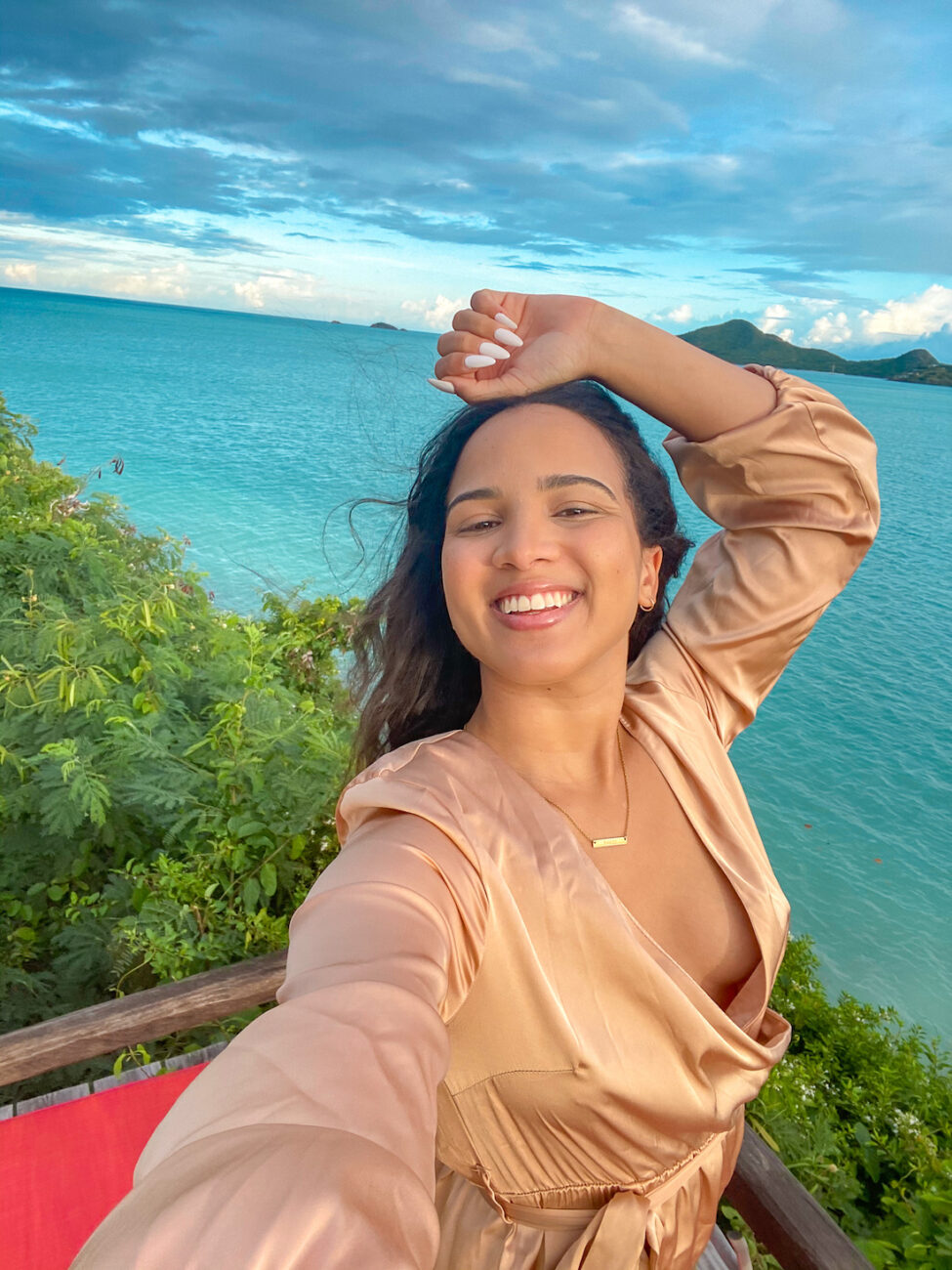 Remember: airports tend to be busieer during the holidays
Something to keep in mind when implementing these techniques is that airports tend to be busier during holidays because everyone tends to travel at the same time. This also means that prices may inflate during these busy travel periods.
How can you counteract this? By planning to leave mid-week or on an early morning or late-night flight. This will help you secure a seat for the most reasonable price, and perhaps even secure you a complimentary upgrade.
Wait… why put in all the effort to hack these long weekends?
This may seem like a lot of effort for bad weather and a few long weekends. Why should you bother?
Aside from the overall better travel experience afforded by smaller crowds, I do think this method is worth it for keeping good graces at your job.
If you work a full-time job but want to travel, you may find yourself constantly asking management to reserve vacation days (and possibly being rejected), or constantly haggling hours with coworkers and sacrificing some holidays for others. This can cause office tension and ultimately damage your work environment.
But by using this method, you are optimizing the vacation time you already have with your weekends, and burdening your work team as little as possible!
Also, by mapping your prime travel times at the beginning of the year, you give yourself the opportunity to book flights, accommodations, excursions (and haggle with tour operators for the best group prices), some months in advance. This can result in thousands of dollars in savings!
With a bit of research and forethought, your 9-5 does not have to keep you from seeing the world!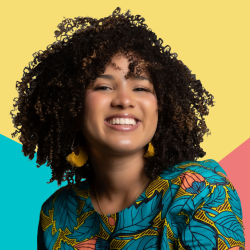 Latest posts by Gabby Beckford
(see all)