Reading Time:
6
minutes
Is it ethical to visit Hawaii? What Hawaii alternatives in the United States are there? What are some tropical destinations in the U.S. that make good vacation spots?
In August 2021, Hawaii's governor requested that visitors consider minimizing their movement to and from the islands unless the trip was essential. The governor's recommendation came after Hawaii's hospitals witnessed a spike in COVID-19 cases. Governor David Ige commented, "last year in March, when I first asked for visitors to postpone travel to the islands, we saw a 60% reduction in the traffic to Hawaii."
This post may have affiliate links. Meaning if you buy something using them, I get a small % for recommending it. It doesn't change the price for you at all and it's a super easy and nice way to say thanks for the work I did writing this 🙂 Cool? Cool!
Stop traveling to Hawaii… seriously, there are other tropical destinations in the U.S.
Hawaii has been gaining even more popularity as a "pandemic-escape destination", especially among Gen Z travelers. The distinctive tropical location, 2,000 miles out in the South Pacific, lures globetrotters in with warm weather all year round. And while Hawaii feels like a unique country, its statehood makes travel easy for U.S. natives.
During the pandemic, Gen Z travelers flocked to Hawaii as the palm tree-lined beaches became a trending topic on social platforms. Plenty of TikTok videos showed young people escaping their troubles by heading to the islands, often with few dollars in their pockets. This perpetuates Hawaii's issue of mainlanders moving to the state and burdening its resources without fully understanding their impact on locals.
Travel to Hawaii, especially now in the "post-pandemic" boom, is unsustainable, and locals are begging tourists to stay away.
It's true that some aspects of Hawaii are too unique to experience elsewhere. But, you'll be surprised how close you can get, even without a passport!
So, what options do Gen-Z travelers have when looking for tropical destinations in the U.S.?
Consider these Hawaii alternatives for a similar sense of surf and sun (and, honestly, for a much shorter flight and huge potential savings).
The U.S. Virgin Islands: for Island Vibes!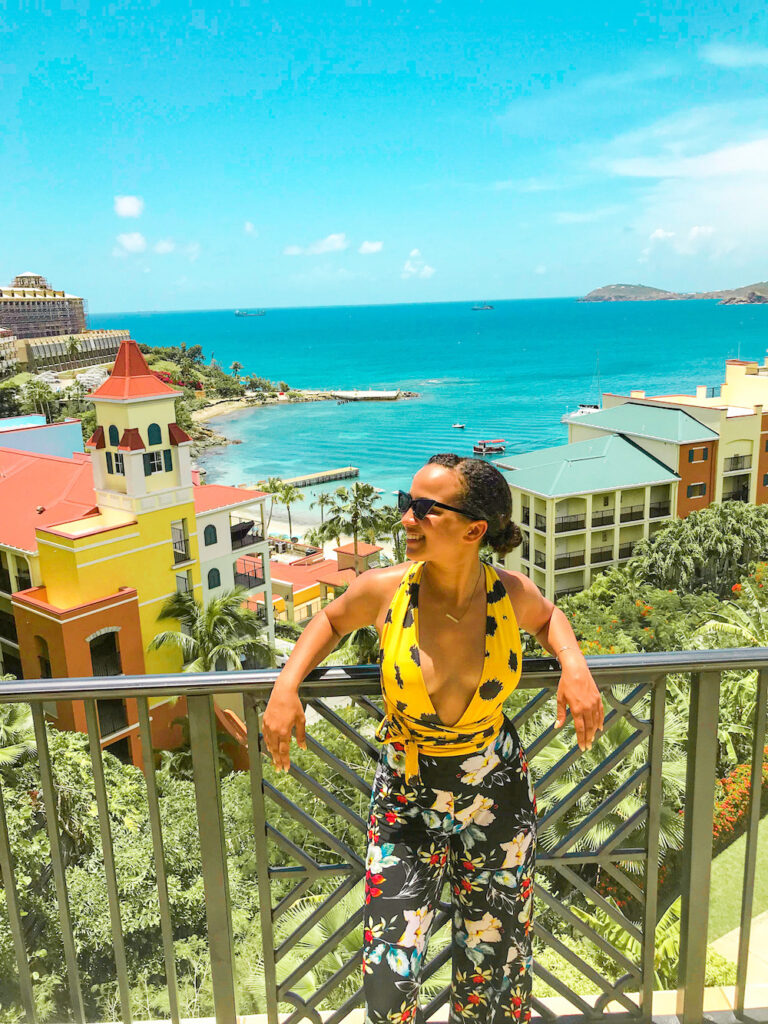 Similar to Hawaii, the U.S. Virgin Islands are known for great beaches, swimming, snorkeling, and majestic greenery. Young travelers can enjoy this tropical destination all year round, with temperatures averaging around 78 degrees.
Most known for their vast white beaches and turquoise water, these islands are a great place for all water sports lovers. History buffs and nature lovers will also find their place here since you can see an old shipwreck as well as magnificent coral reefs on the same day.
Tour the islands with a private boating adventure for the ultimate bucket list experience. Strap on a snorkeling mask and swim with some of the five hundred different species of Caribbean fish and wildlife!
Make sure you don't miss out on visiting Trunk Bay which is considered one of the best beaches in the Caribbean. With bright, smooth sand and translucent water, you'll be living your best beach life.
Florida Keys: for crystal blue water!
The Florida Keys, also known as the coral kingdom, is one of the most underhyped tropical destinations in the U.S. Three main islands make this a 10/10 vacation spot: Key Largo, Islamorada, and Key West. But, most of the Keys resemble Hawaii's sandy beaches and warm ocean waters so you can island hop the entire time. Just off the southern tip of Florida, it's a perfect getaway for Gen Z travelers.
Key Largo is more popular among divers who come from all over the world to dive in John Pennekamp Coral Reef State Park. This park is considered to be the first preserved underwater park in the U.S.
Islamorada, on the other hand, is known as the sports fishing capital. Many adventurers come to enjoy backcountry sport fishing as well as saltwater fly fishing.
And last but not least, Key West is the southernmost point of America, a mere ninety miles away from Cuba. It holds the Keys' historic quarters as well as an international airport which makes for easy flight plans.
The Keys are known for attracting a crowd of festival lovers and beachgoers. Every year, a variety of events take place, including the Carnivalesque Fantasy Fest, the Original Marathon Seafood Festival, and Brewfest.
South Padre Island, Texas: for sea turtles!
South Padre Island is another warm, sunny Hawaii alternative. Although it doesn't have mountains, rainbows, and waterfalls, it does have wildlife, beaches, and warm weather almost year-round!
To explore the island in style, we suggest you rent a scoot coupe, which is a small scooter car that fits two people. These cars are fun to drive and can be a great way to discover the community.
In South Padre Island, Gen Z travelers can visit Sea Turtle Inc on the Laguna Madre, the perfect place to learn about rescue and rehabilitation efforts. Best of all? If you visit at the right time of year (mid-June through August), you can actually witness the release of hundreds of sea turtle hatchlings into the Gulf of Mexico.
Other wildlife around Laguna Madre wait for travelers to visit and observe them, including dolphins, a diverse variety of birds, jaguarundi, and ocelots (small, big cats!) who call the lagoon home.
Horseback rides are fantastic and are a great way to familiarize yourself with the island's beaches. You will get the chance to ride through sandy dunes and witness unmatched views. Check for guided tours, usually available during sunrise, sunset, and specialty moonlight rides!
Big Sur, California: for Pacific surf!
For an adventure-filled vacation with all the sun and surf you could ever want, visit Big Sur in central California!
This stretch of coastline is arguably the most stunning part of the West Coast, known for its rugged cliffs that hug the stunning Pacific waters. As far as tropical destinations in the U.S. go, this is one of the most picturesque.
Big Sur is one of the best hidden gems amongst surfers who want to escape the crowds of SoCal. Not only do you have thrilling waves to catch, but there's tons of impressive nature to explore on land!
Start your excursion with a tour of Big Sur featuring an expert guide who will no doubt brag about California's diverse scenery.
California may not be full of jungles and volcanic mountains, but the Redwood forest that neighbors a majestic cliffside beach is a stunning alternative.
But you're here to surf! So after a day of exploring, spend the rest of your trip hitting the waves. Sand Dollar Beach is a perfect spot for novice surfers. This sandy, crescent-shaped beach is popular amongst longboarders and first-timers, with gentle waves and beautiful views.
For surf, that's a bit more advanced, head to Andrew Molera State Park. This is a total surfer community, with people camping along the beach in their trendy travel vans. Here, you'll find waves that are more intense and require a little finesse, ideal for adventurous travelers!
Las Vegas, Nevada: for Hawaiian culture
Did you know Hawaii has a 9th island… and it's in Las Vegas?
Seriously, this desert city typically known for its casinos and parties is actually a hub of Hawaiian culture! Native islanders started frequenting Vegas in huge numbers during the 1970s when the California Hotel & Casino started marketing their destination to the islands.
As Hawaii became more and more popular amongst tourists, islanders began moving to Las Vegas for the affordable cost of living and job opportunities. Slowly, a community began to develop, and Hawaiian culture cemented itself in this unexpected location.
Trade in a typical week of partying in Vegas for an enriching cultural experience where the Aloha spirit thrives.
Eat your way across the 9th island with a food tour of the best Hawaiian restaurants. Start the day with a unique breakfast at Kono's Northshore. One of the most popular options is the Viva Las Vegas Waffle, the tropical version of chicken & waffles served with slow-roasted pork and coconut syrup.
Hit up Lulu Hawaiian BBQ for some delicious lunch plates, where they serve classics like Spam musubi and fried shrimp saimin. You can also grab some Poke bowls at Kahuku Poke & Hawaiian BBQ if you're hungry for something fresher.
And be sure to browse the Hawaiian Marketplace for a fun shopping experience near the strip! This desert oasis may not be what you imagine for "tropical destinations in the U.S." but the community here brings the island vibes every single day.
These tropical destinations in the US are perfect alternatives to Hawaii, especially if you wanna save some money 🏝😎
Click To Tweet
Olympic National Park, Washington: for a tropical rainforest!
If you're craving the lush green forests, cool temperatures, and refreshing adventures of the Hawaiian mountains, you'll want to visit the Pacific Northwest and explore Olympic National Park's tropical rainforest!
Washington state may not come to mind when you think "dreamy tropical destination," but trust me, this rainforest is absolutely stunning and 100% vacation-worthy.
The Hoh Rainforest is one of the world's most magical temperate rainforests, tucked away in the northwestern chunk of Olympic Park. Bright green moss stretches as far as the eye can see, with huge canopies growing overhead.
Embark on a serene trek across the Hoh River Trail for a multi-day excursion immersed in the elements. Making it to the end of this 18-mile hike will lead you to Glacier Meadows, which has unparalleled views of Mt. Olympus.
Or, visit the Hoh Rainforest for a day trip exploring some of the shorter hikes, like the Hall of Mosses Trail. You can even take a group tour of the Olympic National Park if you want to learn about the evolution of life within this unique landscape.
Making this cinematic, fantasy rainforest part of your trip to Washington is a phenomenal alternative to the natural bliss of Hawaii, but in a much more budget-friendly way!
You can access this rainforest from Forks, Washington, aka the place where Twilight was filmed for all my vampire-werewolf-loving girlies. Hoh's visitor's center is less than a one-hour drive from Forks, so do with that information what you will…
FAQ
Have you visited any of these tropical destinations in the U.S.?
Tell us which in the comments!