Reading Time:
4
minutes
The U.S. Virgin Islands are a gorgeous territory that of the United States located only 1,104 miles and about a 3-hour flight from Miami. It's constituents of St. Thomas, St. John, St. Croix, and Water Island are popular tourist destinations because of their beautiful climate, stunning beaches, and Western infrastructure (yay, tap water!)
But what are some need-to-knows and fun-to-hears about this string of islands? Here are a few interesting facts you should know to enrich your trip.
1. They haven't always been the U.S.' Virgin Islands
In the past 400 years, the islands have been ruled by:
Spain
France
Holland
Malta 
Britain (who kept some, known as the British Virgin Islands)
and most recently Denmark until the United States bought them in 1917 for $25M in gold.
This is a unique story in itself, as the reason the U.S. bought them was actually to keep Germany from buying them! During WWI military has intercepted messaged that they may try to use them for a strategic position.
2. It's true—if you're an American citizen you do

not

need a passport to visit
You do not need your passport to travel here if you are an American citizen. Kinda.
Because the U.S. Virgin Islands is a territory of the United States, U.S. citizens can visit without a passport. U.S. citizens have the same privileges to travel to Puerto Rico, Guam, American Samoa, and the Northern Mariana Islands
However, when I was leaving through U.S. Customs & Border Patrol in St. Thomas, the agent I had said it is their official recommendation that travelers bring their passports to avoid delayed processing times at Customs.
3. This is a 'Pirates of the Caribbean' hot spot
In the late 1600s the Virgin Islands were on some heavy Pirates of the Caribbean vibes. Its corrupt governors became rich when they let themselves be paid off by roaming pirates in exchange for safe haven.
A few notable ones include Captain Kidd, Jean Hamlin, Stede Bonnet, Tempest Rogers, Bartholomew Sharp, and Black Sam Bellamy.
Just off the east end of St. John is Norman Island (named for a pirate), the setting for Robert Louise Stevenson's Treasure Island and nearby is Stevenson's Dead Chest Island. The archaeology of piracy in the park is underway and we have found two sites that just may very well be 17th-century pirate hideouts.
4. Unlike in the mainland U.S., you drive on the left side of the road
As mentioned, a few other countries owned the U.S. Virgin Islands including the British, who are notorious for driving on the left side of the road. We can only assume that this was established by them.
The even weirder part? Because it's under U.S. control, the country's cars are U.S. imports, so the steering wheel is on the left side of the car and you drive on the left. Definitely not the British way.
This may take a bit to get used to, so if you're nervous driving around St. Thomas during your visit you can call a taxi or hop on public transport, the Dollar Ride bus. Super safe, and just a couple dollars will take you around the island. Interested in visiting the U.S. Virgin Islands? These 7 interesting facts will enrich your trip. Click To Tweet
5. Christopher Columbus named them 
Christopher Columbus (*crowd boos*) did, in fact, name the islands when he landed here in 1493. Though he simply landed and left, as he was immediately chased away by the indigenous tribes called Caribs.
But while he was sailing away he admired their peaceful beauty and dubbed them the Santa Úrsula y las Once Mil Vírgenes after the 11,000 virgin followers of St. Ursula. This, of course, was a mouthful, and they were later shortened to the Virgin Islands.
6. Most establishments don't have an address
Common in countries with poorer infrastructure such as Costa Rica, Ghana, or Colombia, U.S. Virgin Islands is just one of those places where street addresses like 123 Main St. are not used.
When giving instructions, you're much more likely to see instructions like the one we haf with our Airbnb reservation that described it as "in Frenchtown, across from the blue bus stop".
And the best places don't even have names. My local friend Kellyn took us to an amazing West Indian restaurant in French Town where I had ox tail, salt fish, mac n' cheese, red beans and rice, and more. ' As we're leaving I'm looking around for a sign so I can remember to recommend the establishment to friends…
Kellyn tells me the diner has never had a name for as long as she's known it! If you visit the U.S. Virgin Islands, don't expect every establishment to have an address. In fact, the best local spots won't even have signs. Click To Tweet
7. Bioluminescent Bay(s)
No, this isn't Puerto Rico, the U.S. Virgin Islands have not one, but two bioluminescent bay of their own!
They say Salt River Bay and Altona Lagoon, located on St. Croix, are one of the best places in the Caribbean to view the glowy algae.
The brilliance of the bioluminescence is dependent on a lot of factors such as weather, time of year, and phase of the moon, so make sure to book a local tour guide not only to best visit these glowing marine plankton and jellyfish ethically but to see them in their best form.
---
Love these facts? Share them with a friend.
And tell me in the comments if there are other U.S.V.I. facts that everyone should know before they go.
[one_half]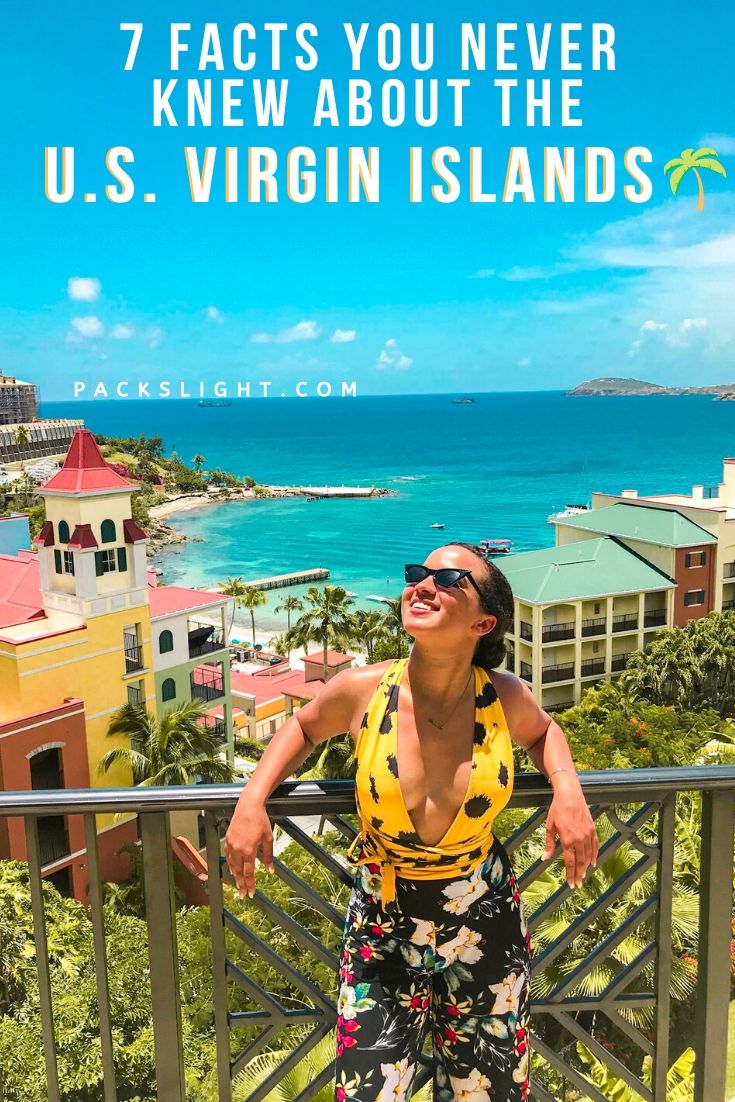 [/one_half][one_half_last]
[/one_half_last]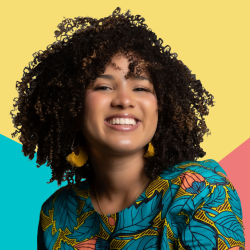 Latest posts by Gabby Beckford
(see all)