Reading Time:
6
minutes
This post may contain affiliate links – meaning that if you purchase something through a link, I get a small payment for it (at zero additional cost to you). It is a much-appreciated way to support this website!
This post may have affiliate links. Meaning if you buy something using them, I get a small % for recommending it. It doesn't change the price for you at all and it's a super easy and nice way to say thanks for the work I did writing this 🙂 Cool? Cool!
In a time of social distancing and mindfulness, it's still important to get fresh air and keep our minds engaged. So why not stay busy by tracking down and photographing as many of Richmond's street murals as possible?
Richmond is comprised of 11 main neighborhoods: Church Hill, Shockoe Bottom, Downtown, Monroe Ward, Oregon Hill, The Fan, Jackson Ward, the Museum District, Carytown, Northside, and Southside—every single neighborhood is touched by street art in some way.
The city's technicolor taste is a result of a few community initiatives including a local organization called the Richmond Mural Project, an annual Richmond Street Art Festival, and privately commissioned art by the local businesses themselves.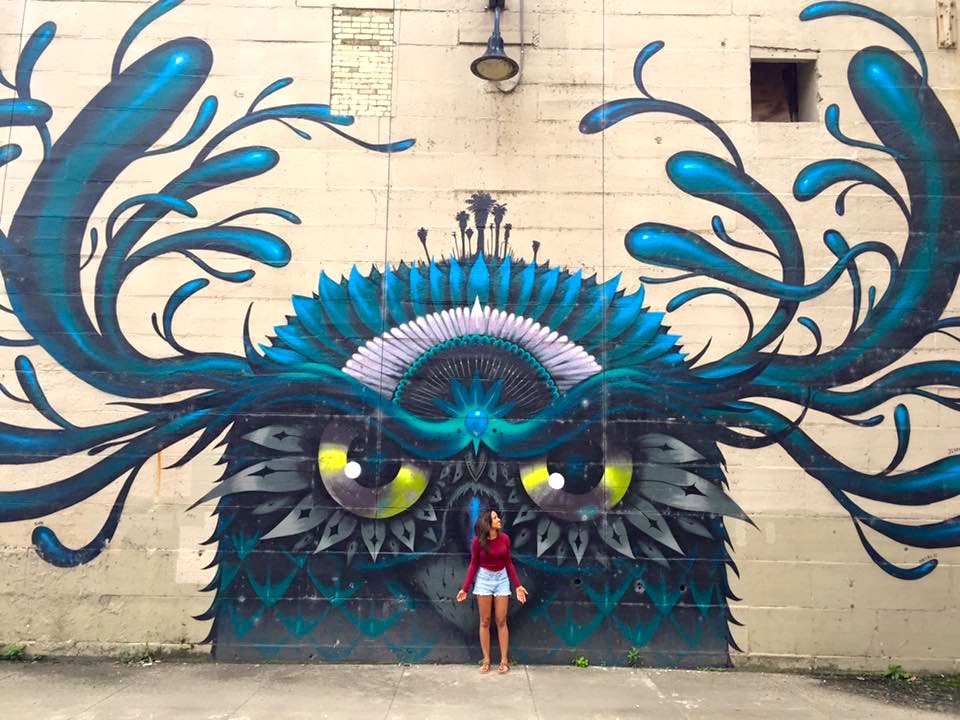 What is the Richmond Mural Project, and why do they care about street art?
Implemented by avid art collector Shane Pomajambo who is infatuated with large-scale mural arts, the Richmond Mural Project's mission statement is as follows:
The Richmond Mural Project is a yearly event with the goal of creating over 100 murals by the world-renowned talent in the first 5 years alone. The recurrence and solidification of the project throughout this time will establish Richmond as a landmark destination for internationally recognized murals and will create exposure for the city, establishing it as a premier art destination.
By concentrating a large number of murals throughout the city, the project will increase tourism and will bring the much-needed "Feet on the Street" which will help local businesses thrive.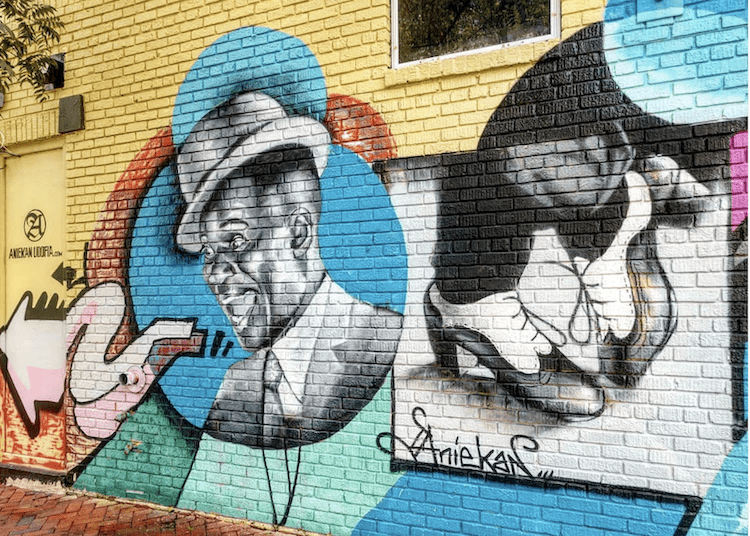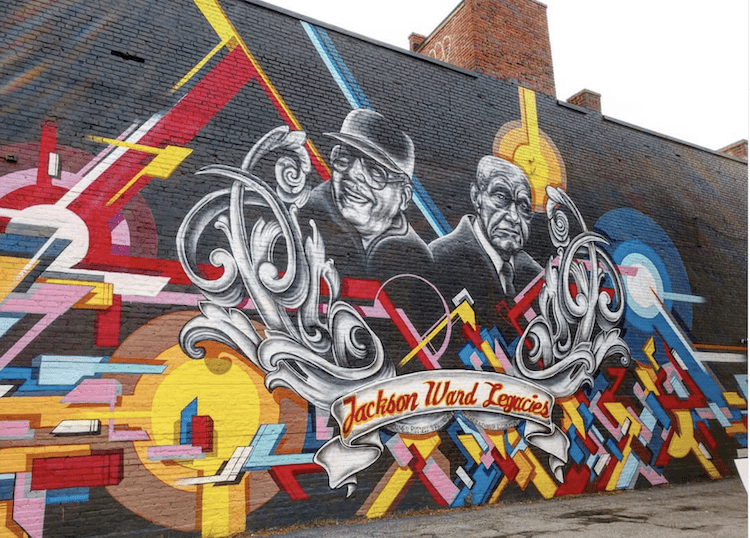 What is the annual RVA Street Art Festival?
Straight from their website:
The RVA Street Art Festival is an organization that takes to a different area of Richmond, VA each year and employs students and local artists to paint the town red—and blue, and orange, and many other colors and figures of beautiful art.

The purpose of the 3-day festival is to unite the diverse local community in art, education, and charity, always sending their proceeds to meaning local charities such as ART180, Art On Wheels, and Studio Two Three.

The RVA Street Art Festival showcases amazing local and national artistic talent and revitalizes communities in need of some color and creativity.

The focus of the RVA Street Art Fest three-fold: supporting youth art education, discovering local talent, and bringing life to our beautiful city.
…and the RVA Street Art Festival seriously delivers on that!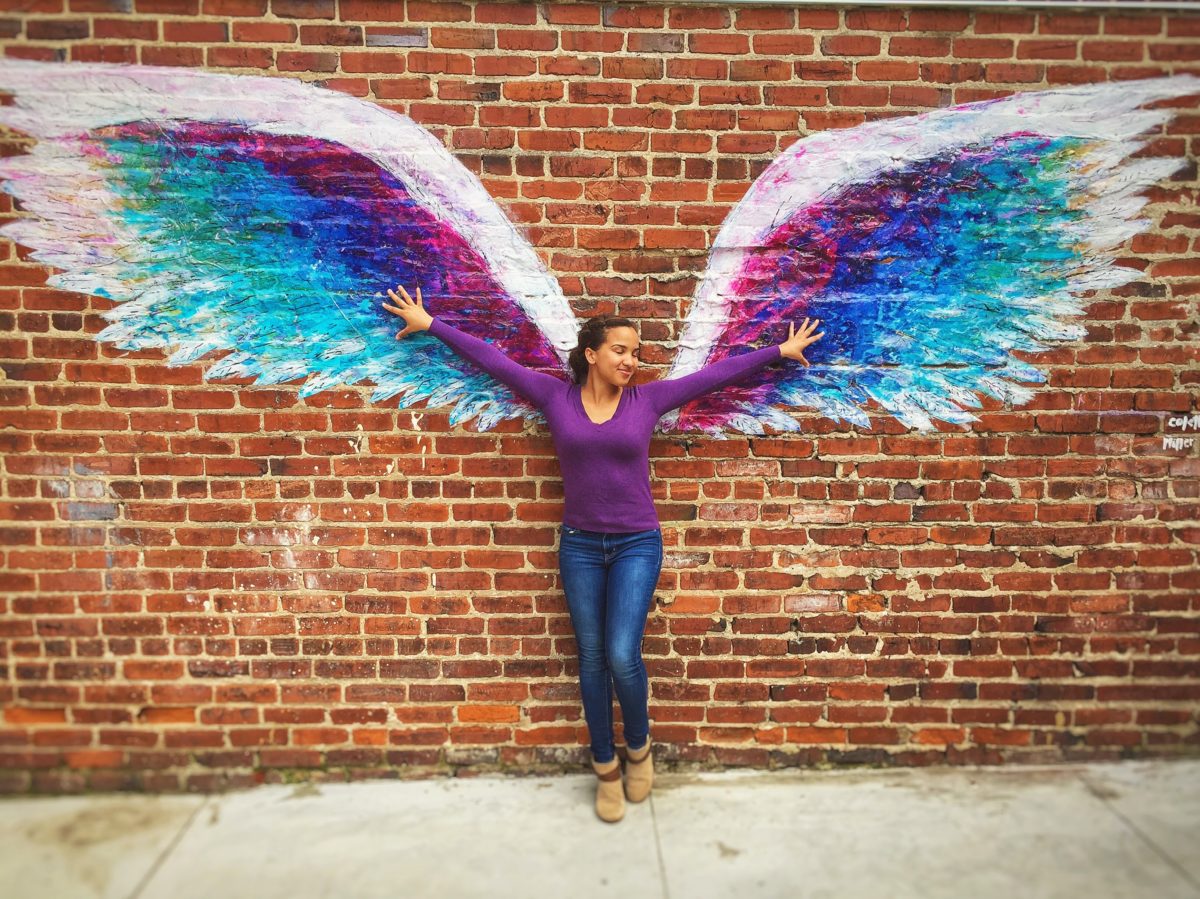 The commissioned street muralists of Richmond, VA:
Finally, the unique mural artistry of Richmond, Virginia is in part by solo artists. Local businesses and organizations commission the painting of beautiful pieces such as the in the photo above, done by artist Colette Miller.
They are a part of her Global Angel Wings project, and she paints them worldwide to promote peace and hope.
This is her comment on this very article:

Similar artists from around the world flock to Richmond, Virginia for the opportunity to add their unique piece of perspective and creativity to this welcoming and inspiring city. And they contribute to what is, in my opinion, one of the most gorgeous destinations for street art in the United States.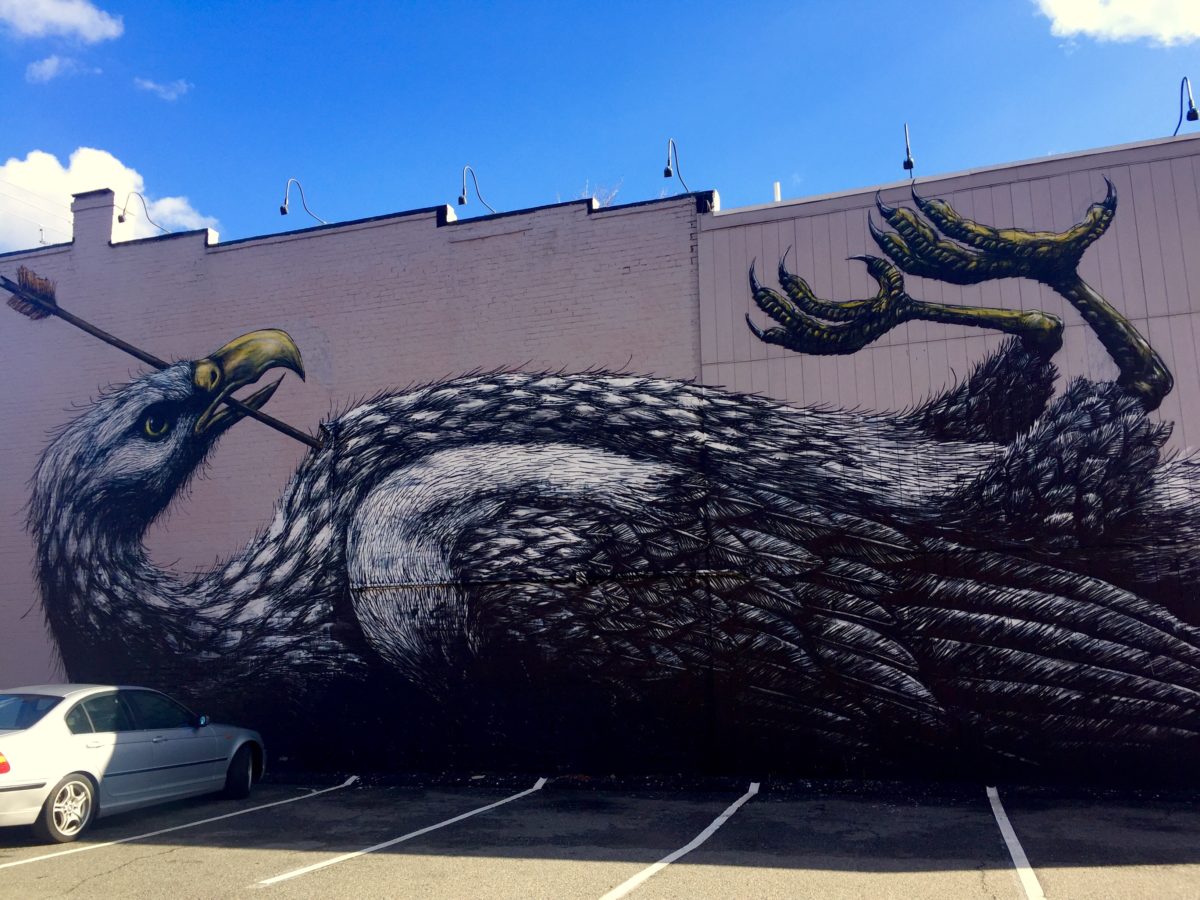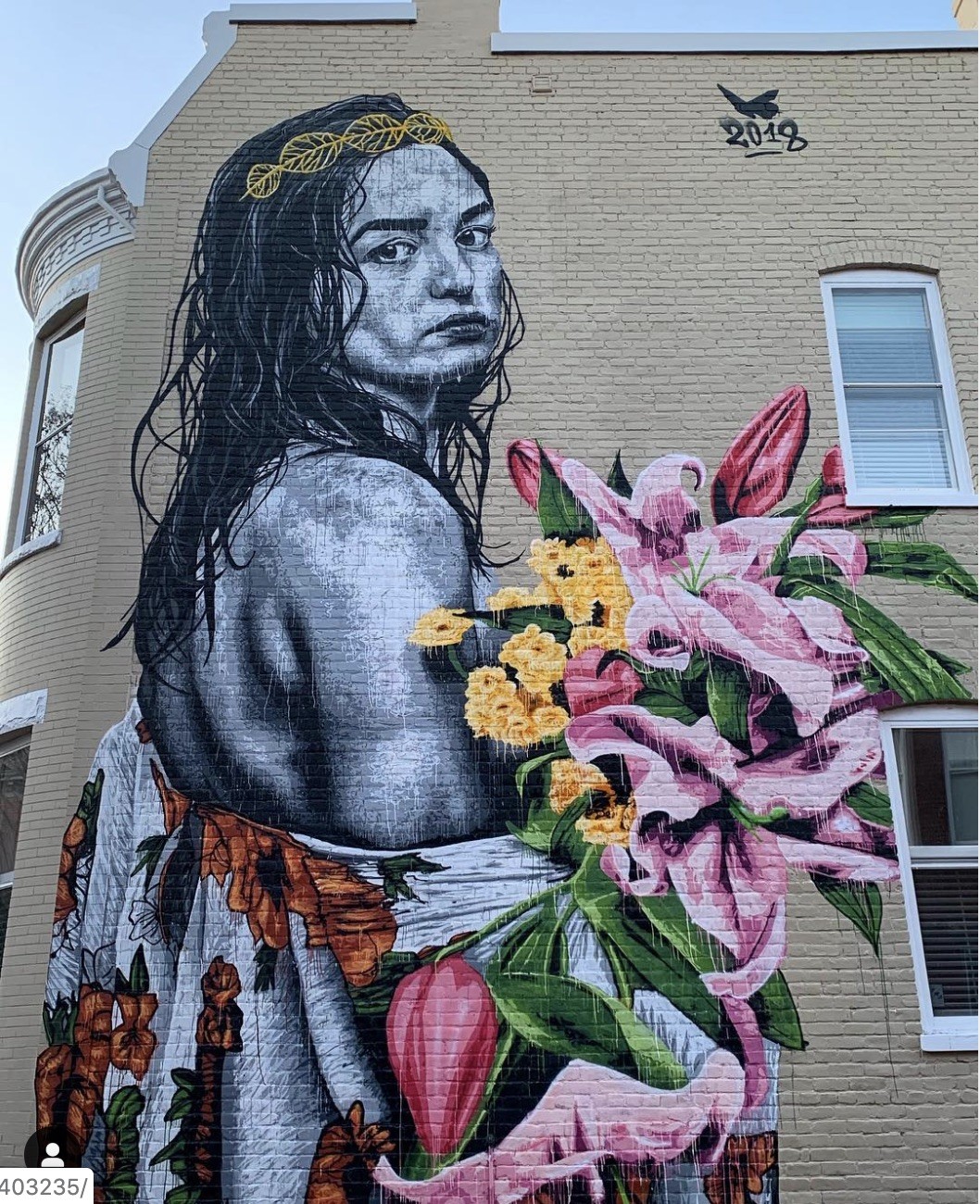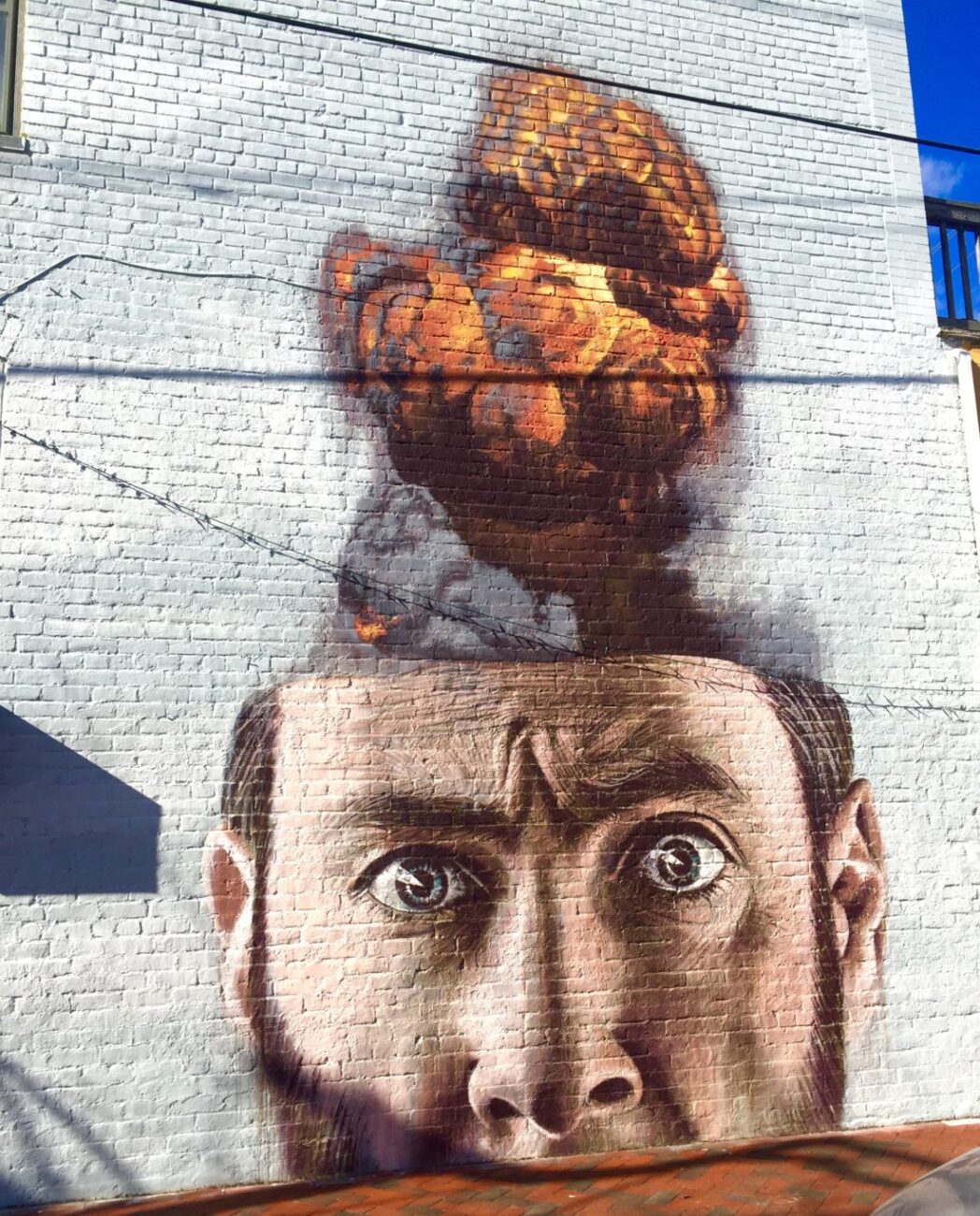 The city's technicolor taste is a result of a few community initiatives including a local organization called the Richmond Mural Project, an annual Richmond Street Art Festival, and privately commissioned art by the local businesses themselves.
The Full Gallery
The street art in Richmond, VA is something to be proud of—something to show off to friends and family when they visit my little city.
They're the backdrops of the photos that my friends take after lunch in Carytown or a visit to the VMFA. These huge murals are on the sides of restaurants, shops, libraries, and businesses, and they say, "Yep, you're still in Richmond!"
Any art lover could wander these streets all day on their own, but why not go on a food tour of the arts district for the most culturally enriching (and delicious) day in Richmond?
Cities famous for their #streetart: New York City, Miami, Los Angeles… Richmond, VA? In this photo essay, learn about the Richmond Mural Project, #RVA Street Art Festival, and commissioned artists of this colorful river city.
Click To Tweet
I hope you've enjoyed this gallery of only some of the 100+ spectacular murals of RVA.
These murals truly paint Richmond, Virginia as the spirited, fun place that it is and are a pivotal part of all Richmonder's love of the city. Next time you're driving on I-95, and you pass a sign that says Richmond, Virginia, think about this post and fall in love with this colorful city.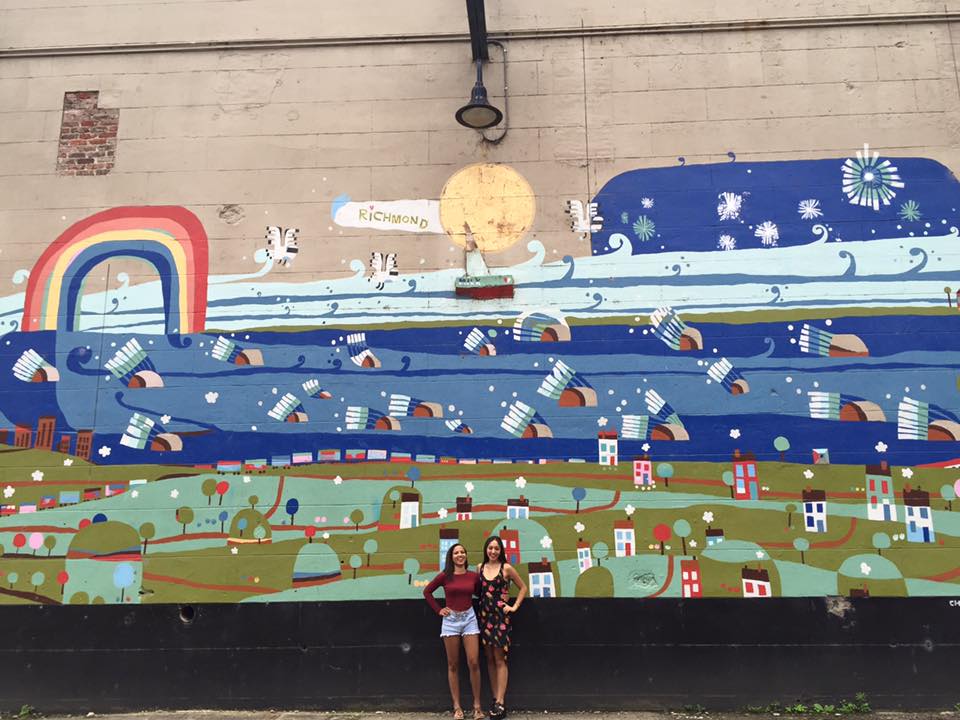 Share this post with your friends and family so that Richmond, Virginia, and its artists can get the recognition they deserve!
You can find the location of almost all the murals in this article by checking out my other article, "Richmond, Virginia Street Art Scavenger Hunt (Map!)" and seeing these masterpieces in person for yourself.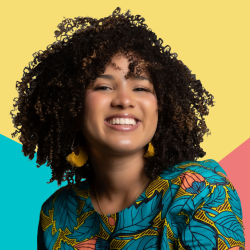 Latest posts by Gabby Beckford
(see all)