Latest posts by Katie Hill
(see all)
Reading Time:
4
minutes
Stephanie Rosenbloom makes my feet itchy.
Yet, she probably doesn't realize this. I think this was her goal. A New York Times travel columnist and journalist-at-large, Rosenbloom authored this incredible and luxurious book about solo travel, titled "Alone Time: Four Seasons, Four Cities and the Pleasures of Solitude." From start to finish, she goes into great detail about what catalyzes our curiosities.
The theory to move you forward
Rosenbloom cites research from Richard Ryan and Edward Deci, two psychologists who developed self-determination theory some decades ago. The theory explores intrinsic and extrinsic motivation and a lot of other stuff that, frankly, crossed my eyes and twisted my brain. Luckily, Rosenbloom made their words sing on page 95, in a chapter titled "Window-Licking" (which should gross us out, but somehow she makes it sound like a great idea).
"In our healthiest states, we are 'active, inquisitive, curious, and playful creatures, displaying a ubiquitous readiness to learn and explore,' [Deci and Ryan] wrote… to explore, we need only put one foot in front of the other."
It took me reading Deci and Ryan's words planted in Rosenbloom's analysis to realize that my adoration for running trails, solo travel, and my curiosity in wild spaces with self-confidence when alone in public can all trace back to one summer morning when motivation struck me over the head with the force of a frying pan. Whether it was intrinsic or extrinsic, I'm still not sure. But I do know that putting one foot in front of the other worked out pretty well for me that day. It has yet to fail me thus far.
Finding your motivation
My left foot kicked the bedsheets off my body, and my right foot landed on the floor. My body communicated this strange message to my legs, which worked its way through veins, bones, and nerves up to my brain, where it was practically rejected at the door like a scam. But my patient brain listened, processed, and quickly relayed the information to my soul.
That I wanted to go for a trial run.
My feet wanted to be outside, carrying me along a trail, battling rocks, dirt, and inclines with other opponents they had rarely faced before. They were used to carrying me across a weight room floor, avoiding the dumbbells and kettlebells I threw around with reckless abandonment. Like rotating in place on an elliptical as pistons in a V8 engine. But they wanted something unfamiliar, some uncharted territory where things had the blissful potential to go terribly wrong. The cool air carrying honeysuckle and birdsong through my cracked bedroom window hooked me by the nostrils and eardrums, and suddenly, my morning decision-making process became a fully sensory experience.
Like reading about solo travelers' stories? Check out this blog post on 10 travelers' first solo trip.
I wish the trail run itself had been that romantic. But the screaming calves, the thighs that threatened mutiny, and the spit that dried to the corners of my mouth while I gasped for oxygen all paint a much less idyllic memory.
Health and wellness experts tell you to listen to your body if you truly want to treat it well. But thanks to 13 years of playing fast-pitch softball and the more recent addition of Olympic weightlifting, I was way better at listening to what my coaches or my stubborn need to break a personal record. But when I was on the trail, I put one foot in front of the other, trudging up inclines and flailing down crumbly hills. However, listening to what my body said was the best step, pacing, and form. Soon I trusted the information Rosenbloom gave me.
She put me through hell. She subjected me to pain and weariness I had never felt before, in a gym or on a dirt diamond. But she did it because she wanted to see what was beyond the next turn in the trail, and she knew there was a view at the end. My body and I found the exhilaration in the exhaustion. My feet led the way, one in front of the other.
Follow your itchy feet
So I chose to quit softball coaches and gyms. I started listening to what my itchy feet told me to do instead.
My itchy feet told me to go get a restaurant job because they wanted to go to Peru and hike the Inca Trail with total strangers Click To Tweet They wanted to cross the graduation stage a year early and then go, tramp around Scotland for 10 days, where no one knew who we were. And to venture west, because hiking, running trails, or living was better out there. They were right. And they were experts on all three at this point since I continued listening to them and letting them hone their craft; exploring unfamiliar spaces at paces fast and slow.
So it makes sense that Rosenbloom, Deci, and Ryan would come to the general conclusion that we are our healthiest when we are active, curious, inquisitive, and playful. But we are also at our most vulnerable. Activity, curiosity, inquisitiveness, and playfulness can all lead to us falling, embarrassing ourselves, getting lost, or hurt.
I certainly did all four on my first trail run. But maybe some of that inherent "failure" is part of what makes that version of ourselves the healthiest. We are succeeding or building resilience and knowledge for the next time, trail or trip Click To Tweet
Four years later, I woke up to honeysuckle, singing birds, and itchy feet. They kicked the bedsheets off of my body, swung around, and landed on the floor. They sent a message to my legs, which sent the message to my brain, which relayed it to my soul.
I'm ready for my 17-mile trail race.
And in traditional fashion, I put one foot in front of the other from 1 to 17 miles. And for a small half-mile section, I was on the same trail that had originally welcomed me to the unfamiliar, four years prior. That ubiquitous readiness to learn and explore had carried me full-circle, back to my first-ever starting line.
Go after big runs
Starting lines are the scariest part of life's big runs, and this first big run is the scariest of all. The fear of unknown failure has certainly stopped braver people than me. But look around at the starting line: any runner would tell you you're in good company with other people gearing up to put themselves through the same exhausting, exhilarating hell. Even the most daring solo travelers and curious adventurers are never truly alone.
Wanna gain the confidence to go on a solo trip? Take a look at this how-to guide for women who want to solo travel.
Ask them, and they'll tell you; itchy feet aren't an affliction to take lightly. They require serious attention and care. First and foremost, listen to your itchy feet.
Then apply Stephanie Rosenbloom's book and Edward Deci and Richard Ryan's theories liberally. After that, go put one in front of the other and steer toward the unfamiliar. Itchy feet will lead to their own cure every single time.
---
How did you start solo traveling? Where will your itchy feet take you?
Are you interested in writing for Packs Light? Apply to become a contributor.
[one_half]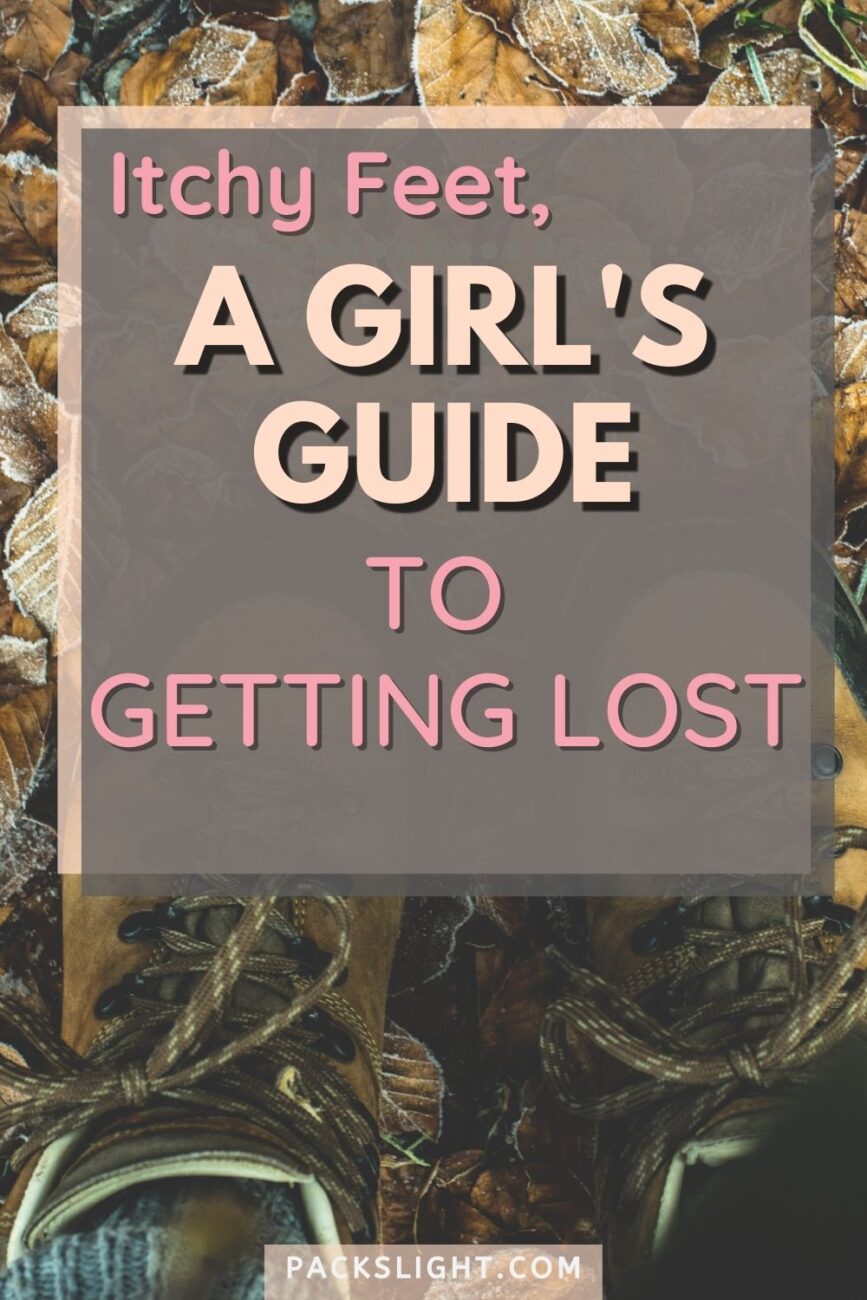 [/one_half][one_half_last]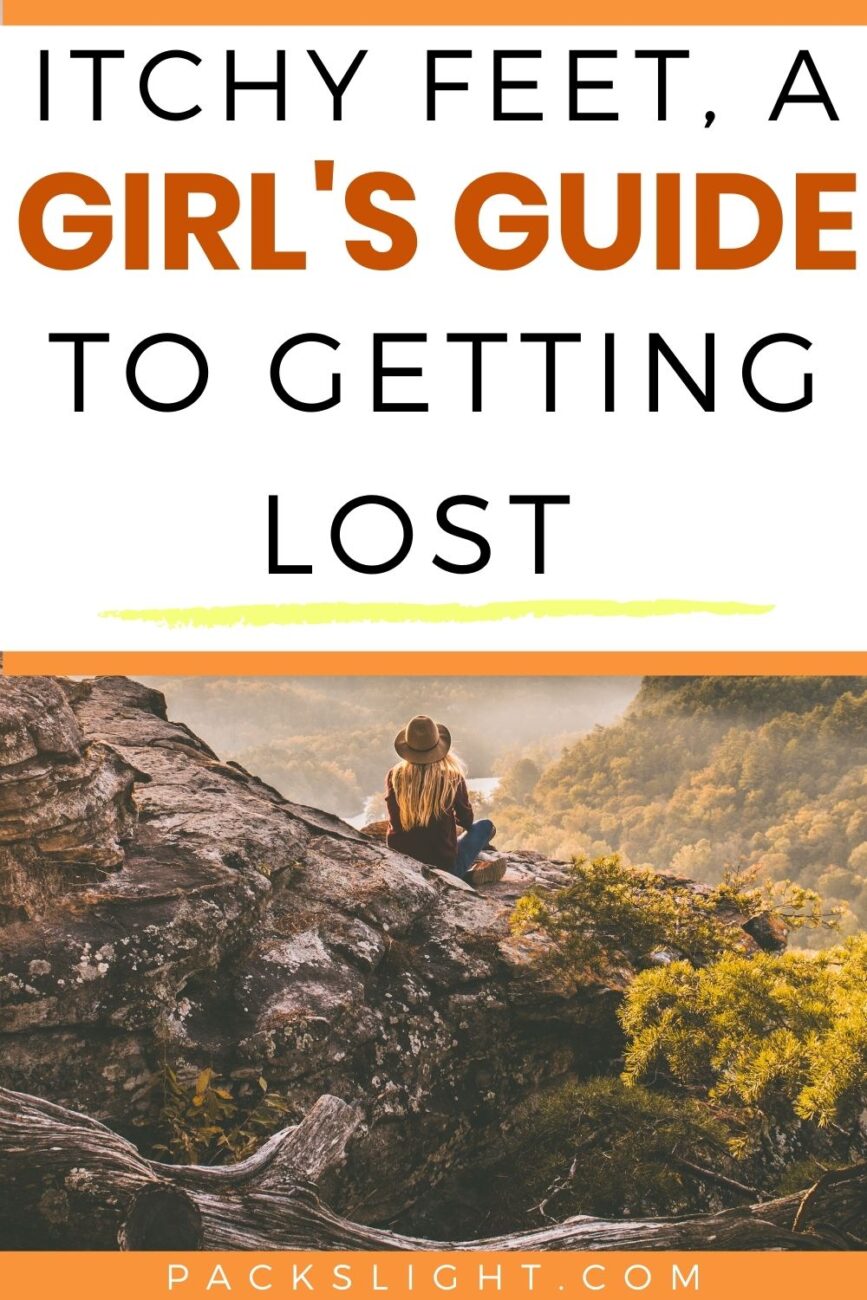 [/one_half_last]