Reading Time:
3
minutes
I was in Sri Lanka for a 5-day all-inclusive Groupon Getaway (read about how that experience went, here), and to this day the country is one of the most diverse, affordable, humbling, peaceful, and natural locations I've ever been to.
Sri Lanka Roadtrip
Route: Colombo → Bentota → Kandy → Nuwara Eliya
Duration: 7 hrs.
Tips: Stay at the Heritance Tea Factory, an erstwhile tea factory set on a hill amid tea plantations that provides a unique stay experience. If you must go sightseeing in Nuwara Eliya, Gregory lakeside, an English breakfast buffet at the Grand Hotel is a must include
The road from Colombo begins to rise and as the climb becomes steeper and winding. Lush tea plantations girdled by wooded mountains begin to flash by, miles of short, dark green leaves.
If it weren't for the British, tea would've never made it to Sri Lanka. Planting tea was the ideal remedy to the plantation industry in crisis after a debilitating blight in Ceylon's coffee plantation in the 1880s. Since then, tea has sustained in the country's economy and remains, to this day, the country's largest foreign exchange.
Kandy is full of temples, elephant conservation parks, spice gardens, and the Royal Botanical Gardens waiting to be explored by tourists. Colonial bungalows sit high on the ridge surveying wide sweeps of tea. Perhaps out of nostalgia many early British planters named their estates after their hometowns, thousands of miles away in the British Isles.
Take a tea break at one of the tea estates or any tea stalls that serves the country's fresh brew of orange pekoe tea.
Travel the uphill Nuwara Eliya through mountain settlements, along lonesome ridges with long views of colorful huts of plantation workers. A night stay or two is a must to soak in the beauty. Your stay in Nuwara Eliya's planters bungalows could conjure up the colonial life of 17th century Ceylon.
---
Drop a comment of your favorite Sri Lankan city or experience.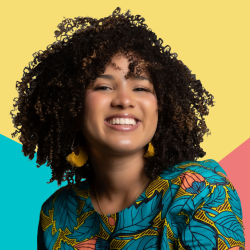 Latest posts by Gabby Beckford
(see all)