Reading Time:
3
minutes
When I first heard that my mother and grandmother wanted to go to Leavenworth, WA, a city supposedly styled as an old Bavarian town, I'll be honest and say that an involuntary groan may have slipped out. 
Well, after only three hours in this quaint little town, I can guarantee that Leavenworth should skip right to the top of your winter visit list.
A Little Leavenworth History
A quick Google search will tell you that Leavenworth was established in 1906 near Wenatchee River in Chelan County, WA. It was the headquarters of the Great North Railroad for twenty years until the railroad was relocated to the town of Wenatchee. This pretty much left Leavenworth cold and kinda pointless, and devastated it's local economy. The city struggled until 1962 when the community started Project LIFE (Leavenworth Improvement For Everybody), and decided to transform the entire town into Bavarian-inspired city.
You have to hand to the townsfolk—they don't do bake sales to raise money, they renovate an entire city to be a living replica of Germany. And that was enough to peak my interest, as we pulled around a curve in the road and saw the full view of the city.
When we arrived at 3:30PM we were lucky that the sun was shining and an unhindered view of the North Cascade mountain range that borders the city. With the town bustling with hundreds of people, we slipped into the crowd and began peeking through shop windows and restaurants, dipping our toes into the Bavarian experience.
We admired in the Bavarian-styled buildings with paintings of landscapes or scenery on them, wooden beams, and local shop signs, all covered with a dusting of snow and low-hanging icicles. The entire town was laced with wreaths and red bows left over from Christmas time and the air was filled with screams and giggles of little kids as they ran up nearby hills and sled down them.
Where to Eat?
We came across an underground restaurant named Andreas Keller and after looking at the menu we decided we had to eat there. We were greeted by a host dressed in traditional Altbayern leiderhosen and frauleins dressed in dirndls. Despite being underground, the restaurant had a warm and inviting environment and felt cozy and light. There were many families with kids enjoying themselves, older couples having a nice dinner, and just tourists getting their Bavarian fix.
I don't remember the name was of my order, but it was a deliciously moist, breaded pork cutlet with a mushroom sauce. My mother and grandmother had a traditional German meal of spaetzle and schnitzel, and immensely enjoyed it. We finished our meal and paid (of course I had to get a picture with the leiderhosen-ed host and waiter before I left.)
But when we emerged up the stairs onto the street level, Leavenworth had transformed!
Want to go to Europe this winter but can't swing the cost? What if I told you there was an entire Bavarian replica town, in Washington state?
Click To Tweet
Why Leavenworth Truly Shines in the Holiday Season
You can't see them during daylight hours but all of the wreathes, bows and decorations on the buildings and trees are lined with colorful Christmas lights. The beautiful day time scenery of buildings and mountains had transformed into a night sky of twinkling lights, illuminated trees, and residual merry Christmas spirit. And at this point it was only 5:30PM!
We did more sight-seeing, window shopping, and picture-taking and reveled in the Europeanness of the city before we had to leave.
A visit to Leavenworth, Washington is to enjoy the historic and cultural feel of being in southern Germany without having to buy the $700 plane ticket. It's a great time for kids, parents, dogs, and (obviously) college students alike, and the biggest issue they seem to have is finding a parking spot because it's so popular. Only a 2.5 hour drive from Seattle, WA and it's completely free unless you decide you want to buy something.
So if you love beautiful European Christmas towns and winter wonderlands, Leavenworth is a can't miss destination!
---
Have you ever been to Leavenworth, WA? When?
Let me know in the comments!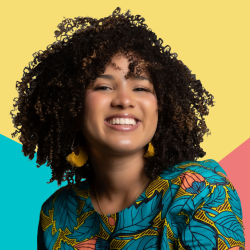 Latest posts by Gabby Beckford
(see all)