Reading Time:
7
minutes
This post may contain affiliate links – meaning that if you purchase something through a link, I get a small payment for it (at zero additional cost to you). It is a much-appreciated way to support this website!
If you're heading to Tokyo for more than 24 hours, MariCar go-kart racing is one thing I insist you do. This is one of those rare bucket list items that you think you'll enjoy, but is actually even better than you imagined!
Where are the MariCAR track locations?
While almost everyone knows the Mario Kart go karting happens "somewhere in Tokyo", there are actually a few locations. You can see from the map below that there are 8 locations in the Tokyo area, 1 in Osaka, 1 in Okinawa, and 1 in Kyoto:
– MariCAR Shibuya
– MariCAR Tour Street Kart Go-Cart Tokyo (Shinagawa #1)
– MariCAR Shinagawa #2
– Street Kart Tokyo Bay BBQ / MariCAR
– MariCAR Akihabara #1 / Street Kart Go-Cart
– MariCAR Akihabara 2nd Shop
– Asakusa Samurai Kart / Maricar
– MariCAR South Tokyo Boy
– MariCAR Osaka
– MariCAR Okinawa / Street Go-Cart
– Street Kart Kyoto
Some of them may be a bit difficult to find because not all of them have "MariCAR" in their name, but guarantee they are all by the same company, run similarly, accessible by metro, and worth experiencing.
Which is the best Mario Kart track to race?
On my Japan trip I actually had one week in Okinawa as well as Tokyo, so I considered racing that one too. But after doing a lot of research (i.e. looking at a lot of Instagram photos and YouTube videos) I decided on the Street Kart Tokyo Bay BBQ. But really, it depends on what your trip itinerary looks like, and what sites you want to see.
I was staying at a hotel between Shibuya and Shinagawa, so I considered both of those routes. However, I also knew I wanted to race at night and to see the Tokyo Tower, Rainbow Bridge, and the Tokyo Gate Bridge on my ride (for maximum Instagram-worthiness, sorry not sorry) so that's why I ultimately chose the Tokyo Bay BBQ location.
Go to their website, and in the top menu choose "Other Shops". From there, you can click through your top location choices and scroll through their race routes and see what landmarks they pass. The route descriptions will look like the one below.
What do you need before you go?
You DO need an international driver's permit. Don't worry, it's easier to get than you think and takes approximately 30 minutes at your nearby AAA, no appointment necessary, walk in the day before your trip. If you have a valid United States driver's license you can simply walk in and request an international license. You get your photo taken, pay $25, sign your name, and wait for them to process it. Boom. You can drive in Japan!
You DO need to be dressed appropriately. Close-toed shoes, no heels, no skirts. You'll be low to the ground in a go-kart going up to 40mph/65kph. When I did this in September I wore short sleeves and pants and would say it was the perfect temperature at night, if not slightly warm and slightly humid.
You DO NOT need any experience driving a go-kart. I had absolutely zero and was a bit nervous, but it's basically a steering wheel, gas pedals, brake pedals, and turn signals. They give you a video lesson and a bit of first-hand training before you get on the road, so don't be nervous.
You DO NOT need a costume. They have an entire room of cartoon/anime costumes, hats, and props. Clearly, I was Princess Peach. However, I would recommend you bring your own costume and will explain why later.
You DO NOT need a facemask, goggles/safety glasses, or helmet. They provide all of these to you for FREE. By Japanese law you are not required to wear any of them, however, I suggest wearing the safety goggles and face mask for reasons I'll get into later.
You DO NOT need a GoPro. They can provide them to you for a rental fee of 250¥/$2.50 per hour. You must purchase the SD card with the videos on it for 500¥-1500¥/$5-$15, depending on the GB size.
Dress like a Mario Kart character and race through the streets of #Tokyo on REAL GO KARTS! Tips & experience racing by Gabby of @packslight.
Click To Tweet
Are you really "racing"?
No. You'll be driving as a group with a tour guide in the front of the pack, and a tour guide as the caboose. This is in case the group gets separated at a red light and to pick up any stragglers. You stay as a tight pack the entire time, no racing between time cars or bumping each other on the road. But trust me, you'll be having so much fun on the road you'll all feel like you've "won".
That being said, if you are absolutely terrified or think you'll be driving slow do not sit at the front. Ask to sit in the back. Not only for your comfort but so you don't slow down people in your group who want to take advantage of an empty strip of the highway to really get some zooms in.
Should I go in the day or at night? Tips for the best photos possible.
Pros of going during the day: Better photos. Daylight means better photos as the guides are taking them on their simple phone cameras for most of the ride. This option may also be best for riders who are super nervous.
Pros of going at night: The Tokyo city lights look most spectacular at night, honestly. The contrast between the neon lights of Shibuya signs and the Tokyo Tower looks straight out of an anime. For photos of yourself during the race, the headlights on the cars actually play a huge role. When taking photos as a group on the road, the guides as everyone to over your headlights because the glare makes everyone virtually invisible in the photo otherwise. Regardless—in terms of experience— I'd say I was 100% satisfied with my night tour, and still got some great photos out of it too.
Side note: In terms of photos, it may seem ideal to sit in the front so you're always a main focus in the photos. But honestly, I think one thing no one expected doing this ride is the amount of dirt, road bits, engine grease, and bugs you encounter. Which makes sense because you're literally 6 inches off the ground riding directly behind the exhaust pipes of cars, but still. In the middle/back of the pack and still had some great photos, and I still found my face covered in dust and grease at the end of the ride.
So, no matter where you find yourself sitting I'd recommend taking their offer of safety goggles and a face mask. You can take them off for photos, and you'll find yourself really wishing you had them about 10 minutes into your ride.
So, was it fun?
It was incredible. Honestly. I knew it was cool and that I would likely have a good time, but I have to say this was the highlight of my trip because it was just so… Tokyo.
As I said, I was happy that I did the tour at night because the city truly shines then. If you watch anime or read manga you know the Japanese style that is somewhat-melancholy-somewhat-inspiring, neon lights, adorable images flashing, everyone taking photos at all times, and bustling sidewalks. Dressed up as Super Mario characters in go-karts racing through actual Tokyo streets alongside taxis and cars, posing at stop lights as Japanese and foreign tourists alike oohed and ahhed at us and snapped pictures as I threw up peace signs and grinned.
Racing down the actual Rainbow Road dressed like a Mario Kart character, low on the ground in real go-karts pushing 50mph. I found myself racing down a tunnel at top speed, putting one arm in the air in joy, eyes watering from happiness and wind speed, and howling like a lunatic. I felt like a child again and really felt like I didn't have a care in the world. It was absolutely, unequivocally, one of the most fun things I've done in my 23 years and 27 countries.
A truly once-in-a-lifetime experience that could only be done to the fullest in Tokyo.
The only negative of my experience…
The only negative was that my GoPro camera cut out intermittently and I only got about 20 minutes of footage of the entire 2.5-hour ride. I specifically asked at the home base before I got in my Go Kart if my head-mounted camera was on. The MariCAR worker messed with it a bit and gave me the all clear. But 40 minutes into my ride after Rainbow Road and Tokyo Tower, the guide at the front notices that my camera is off. What the hell?
They swapped out the batteries and put it back on my head until we stopped for a bathroom/water break at about the 1-hour mark. Then we got back in the Go Karts and I had them turn my camera back on for me again, and they again gave me the all clear that it was recording. Low and behold after another hour of racing through the streets we finish the tour, I find that my camera wasn't correctly turned on again.
Like, I specifically asked them twice to make sure this exact scenario didn't happen, but it did. I'm content with the photos I have, but I only have 20 minutes of video of my 2.5 hours to look back on and I had already paid for the Go Pro rental and SD card. Maybe I was unlucky, maybe their staff/rentable cameras are at fault.
Either way, I'd either be very persistent in having them check that your camera is charged and recording before you start your tour or just bring your own GoPro. And yes, I took my cellphone on the ride with me to record videos and take photos and I'm very happy I did.
Does Toad actually always win in Mario Kart? Does Wario really always lose? Find out yourself by racing Mario go-karts in real life in Tokyo!
Click To Tweet
More insider tips:

2019 updates: No more Mario?
As of June 2019, the verdict of Nintendo's case against the MariCAR company to court over its likeness to MarioKart has been decided. Nintendo has won the case, and MariCar has been ordered to change its name and stop using Nintendo characters in its races. This case has been going on for quite a while, and as far as I know, people are still racing around as Mario and Princess Peach. We will see in the coming months if these verdicts are enforced.
Mosquitos
I really didn't notice at all until I was on the train back after my tour, but by the time I sat down on the train and came off my adrenaline rush I saw that I was absolutely eaten alive by mosquitos on one arm. Again it didn't affect my ride at all, but they did bother me the next few days. So I may suggest a bit of bug spray with DEET if you care about mosquitos.
[one_half]
[/one_half][one_half_last]
[/one_half_last]
You can BYOCostume
If you don't like the idea of borrowing a costume tens of hundreds of other people have worn that month—or if you're just really die-hard and want to be unique in your photos—here are some cheap costume props you can get on Amazon and bring with you. You can click any of them to buy them (affiliate links).
[one_fourth]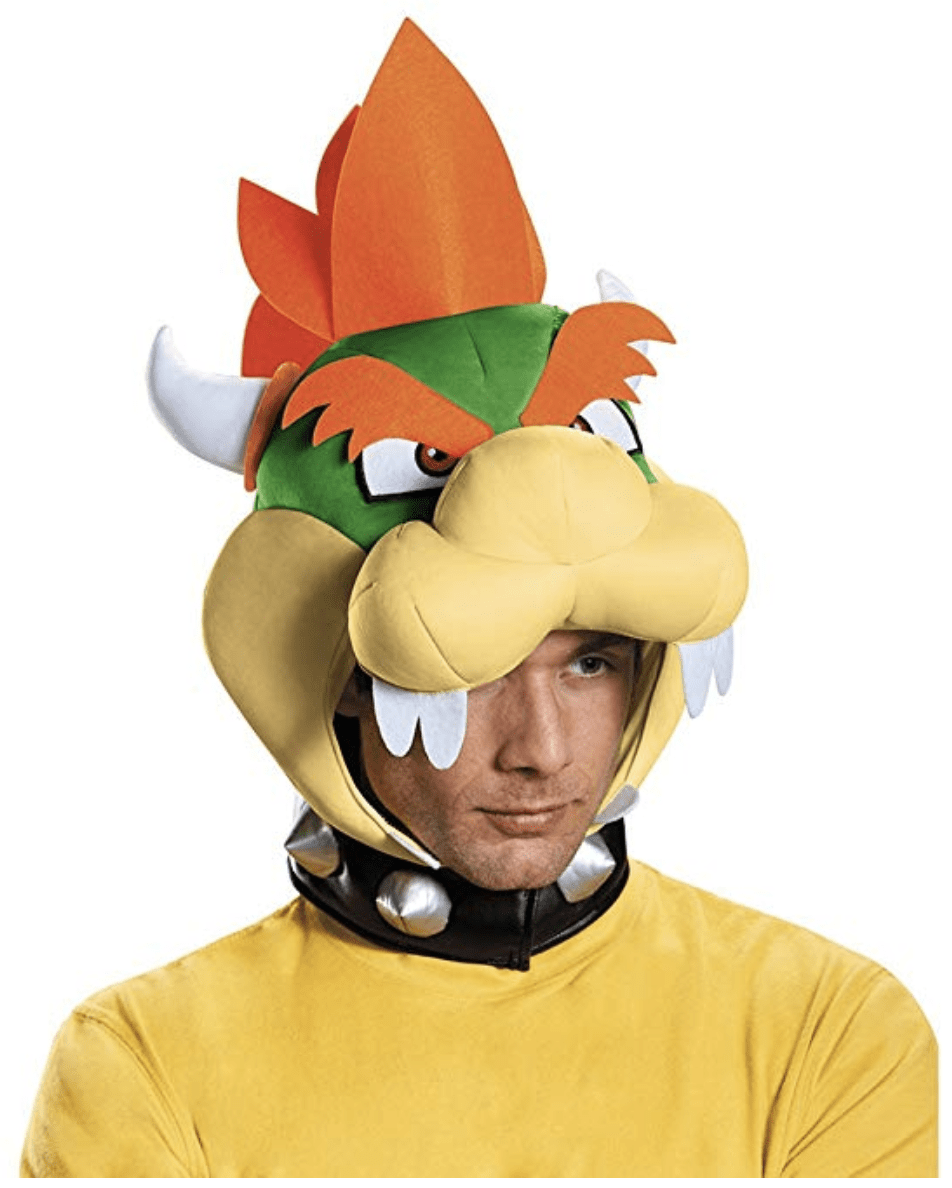 [/one_fourth][one_fourth]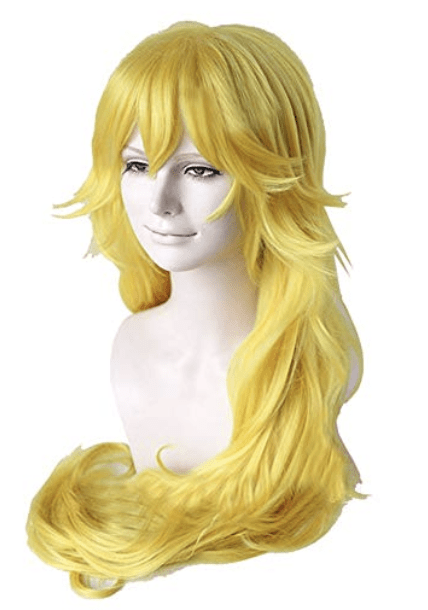 [/one_fourth][one_fourth]
[/one_fourth][one_fourth_last]
[/one_fourth_last]
Well, that's all I've got for you. Remember to book as early as you're able to get the location and time that you really want. And most importantly, be excited and have fun! You can check out the Instagram hilight of my entire Japan trip and more Japan tips.
---
Drop a comment if you're inspired to do this real-life Mario Kart racing in Tokyo one day!
And be sure to save these tips by pinning the images below, so when you do eventually Mario race in Tokyo, you can have the best experience possible.
[/one_half][one_half_last]
[/one_half_last]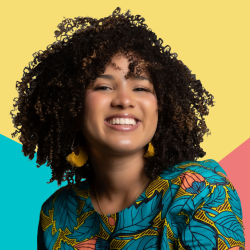 Latest posts by Gabby Beckford
(see all)