Reading Time:
5
minutes
I've stayed at my fair share of Airbnb and have realized that my accommodations play a huge role in the overall quality of my trip.
As a solo female traveler, the amenities, location, security, and beauty in an Airbnb mean especially a lot to me and my comfort level in a foreign place. I had a notable amazing Airbnb experience in Cartagena that comes with a unique story that I'm dying to share.
---
My search for the perfect Airbnb…
Flashback to early December. I'm scrolling through the few Airbnb listings still available for Christmas Day, looking for one that meets my minimum Airbnb safety requirements as a young solo female traveler.
It was named "Hermoso Apartamento con vista al mar y a la playa", which translates to "Beautiful Apartment with a view of the ocean and the beach".
Yellow Flag #1: The listing was in Spanish (of which I speak nada) and I wasn't sure if I would be able to communicate with the Airbnb host. And while the Airbnb owner was a woman with great reviews, this property only had 2 very short reviews.
Yellow Flag #2: The description—seen to the right—sounded promising with its mention of wi-fi, Netflix, a balcony with a view of the sea, and full kitchen amenities. But the fancier bits like heliport, pool, and Turkish baths made me think it was too good to be true, especially for the insanely cheap price.
As a solo woman in a new country where I don't speak the language, my worst nightmare is arriving at my Airbnb to see a condemned warehouse where this luxe apartment was supposed to be.
Yellow Flag #3: Of the 20 photos, 7 of them are taken in the bathrooms, and all were a bit lackluster. Why would someone with a luxury apartment post dingy photos of it?
[one_half]
[/one_half][one_half_last]
[/one_half_last]
I messaged the Airbnb host to try to gauge her detail of response (in English, +1 point) and verify some specifics like security in the complex and wife ability. I booked it because at that point my options were leap-of-faith or sleeping on the sand.
Next thing I knew I was landing at Cartagena's airport in the dead of night. I took a nerve-wracking taxi ride to the Airbnb's address and with the help of a kind security guard with excellent charades skill, I made it into the apartment. At this point, I was extremely tired from my flight so I didn't explore the apartment much.
It seemed clean enough and there were no messages written in blood on the wall, so took a quick shower and climbed into bed for an early night's sleep.
Waking up in heaven: The best view in the city
A glowing light in my bedroom woke me up at 6 AM. I wiped the sleep crud from my eyes and get up thinking I left the light on but instead, I realize I'm floating in the morning clouds.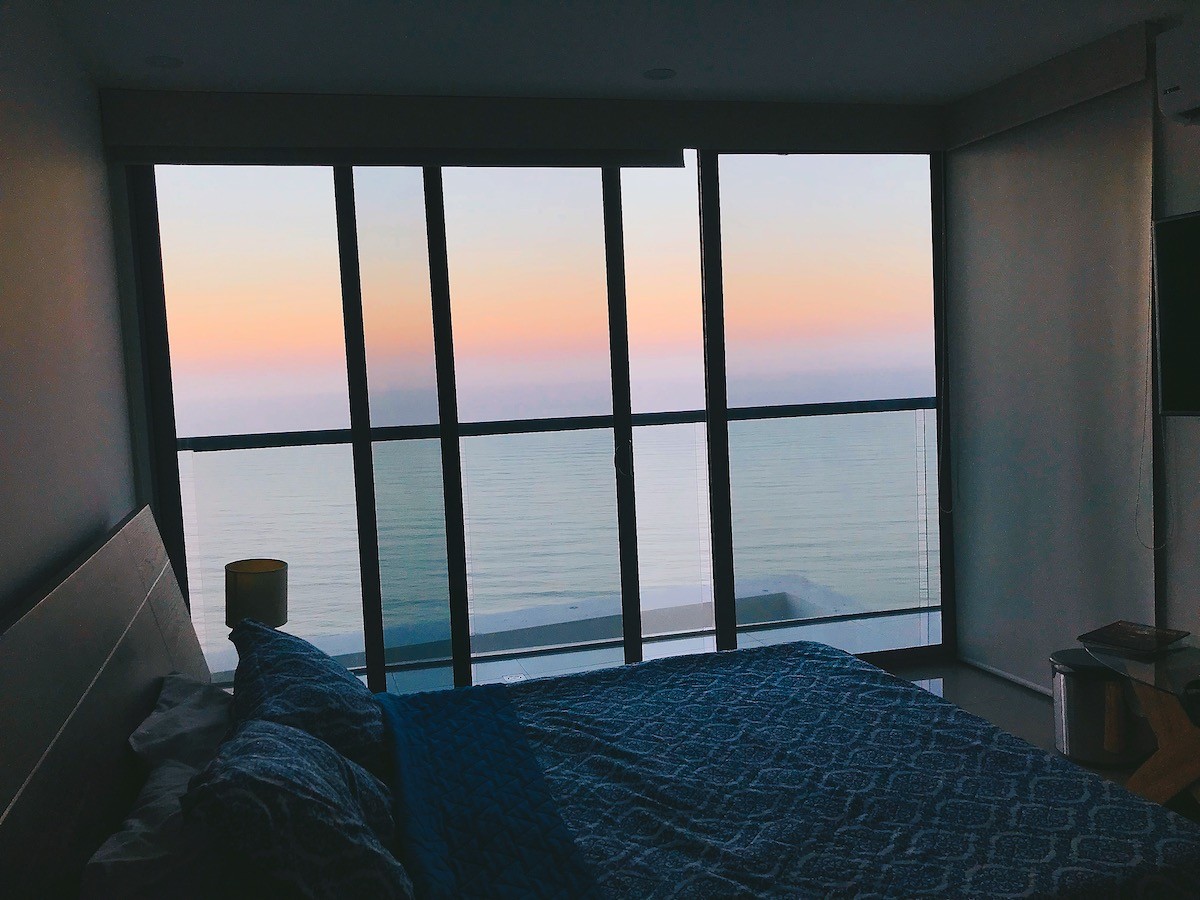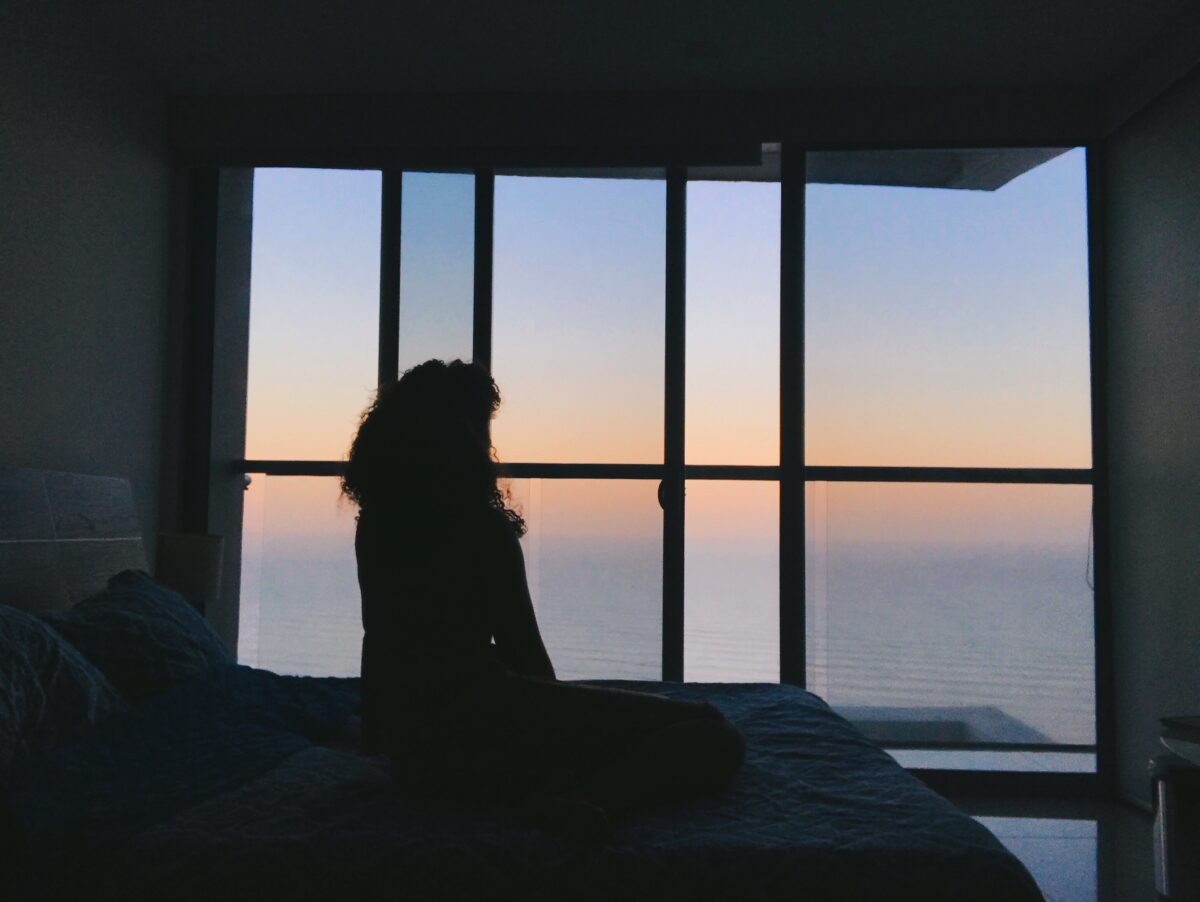 The entire apartment was illuminated with a soft purple-pink light.
The sun was just beginning to come over the horizon of the water. I started snapping photos as the colors in the sky changed every few minutes with the position of the sun, becoming, brighter, cooler, and then warmer.
The beautiful lighting let me notice the marble floors, marble countertops, and waterfall showers in both of the bathrooms. But of course, the panoramic effect created by the 180° degree view of the apartment was the best seller. It spanned the entire length of Bocagrande, from the tip back up to the Walled City.
⇩Check out the 1-min video below of the apartment in its full glory!⇩
Which barrio (neighborhood) was this in? Was it safe?
The apartment complex (called Morros City) was in Boca Grande, a barrio on a peninsula in the east part of Cartagena. 
I would say Bocagrande is one of the safest barrios in the city, if not also one of the most tourism-heavy. On my first few days in Cartagena, I accidentally tried to overpay by 10x the needed amount and every time a kind Cartagenan kindly shook their head and gave me my change back.
The building itself has a 24/7 security desk, you need a wristband to be allowed in and out, and there are multiple locks on the doors and windows. I also stayed in the Walled City on this trip, and I can say Cartagena as a whole and specifically this building and Bocagrande felt incredibly safe.
Find out where this stunning Airbnb is in Cartagena, for only $35 per night!
Click To Tweet
How many people could stay here? Who would be happiest here: solo travelers, couples, families?
I think this Airbnb is best for solo travelers, couples, and small families. The Queen bed could fit two people, and the couch is a pull-out and could fit two more so I would say 2-5 people would be happy staying here.
There are two bathrooms so it could accommodate a smaller family. Being on the 35th floor may frighten young children so be aware of that! But the glass siding is tall enough so that there's no risk of falling over.
Of course, I was solo my whole trip and thought it was an absolute dream!
How much did it cost?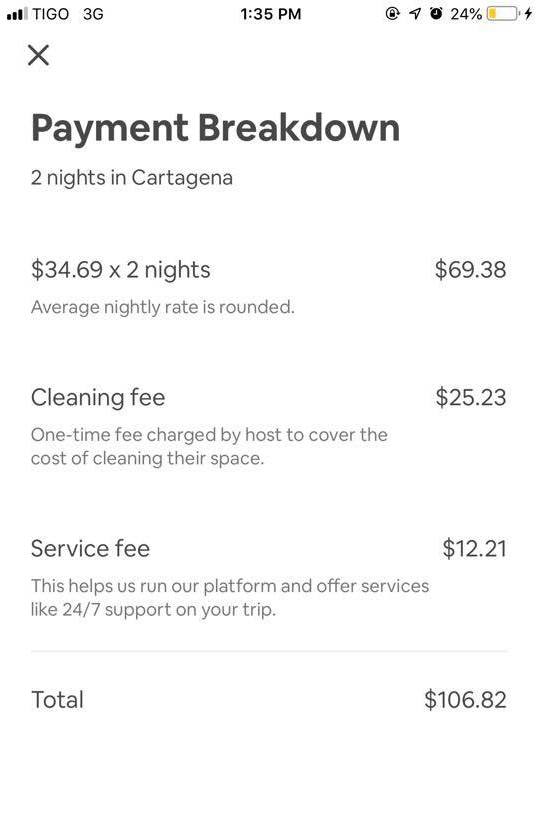 I got extremely lucky with this stay and my nightly rate was only $34.69! Yes, I only paid around $100 USD to stay in this gorgeous apartment for two nights.
I'm not sure if this rate was because I booked it last-minute for the Christmas holiday or if it was a mistake, but I didn't complain.
The average rate I've seen for the property since then is closer to $91 USD per night in the high season. But if it dropped that low for me, it's possible it can again!
Keep in mind that, as I mentioned, this apartment complex has a total of 36 floors. I saw many other Airbnb listings in the same complex so when in doubt, keep searching maybe you can find a sister unit. This amazing view is because it's so high up, so try to stay on the 15th floor or higher for a similar experience.
Where can I find the listing?
Click through the Airbnb listing below. As an extra treat, here's $55 credit for your first stay, on me.
How was my stay?
Here is the word-for-word review I left on this Airbnb listing:
I mean, wow. My stay at this Airbnb was 100x better than I expected.

The photos were a bit vague and it only had 2 reviews, but the price was amazing so I booked it on a whim.

When I arrived a guard signed me in, gave me the keys, and gave me a wristband which only guests/residents at the building have which was a great safety perk. He only spoke Spanish but tried his best to communicate with me and was very nice—he later even helped me order a pizza and food and even called my room when it had arrived.

The apartment itself is BEAUTIFUL. The photos do not do it justice at all. Everything is sparkling clean, there areupdated appliances including a high-efficiency washer and dryer, the bathrooms are clean with hot water in the waterfall shower, the bed iscomfy yet firm, and towels and toilet paper were provided. The SmartTV worked great, and is hooked up to the WiFi.

And of course the view… absolutely unbeatable. The sound of the waves and the view of Bocagrande were priceless. Absolutely the best Airbnb I've ever stayed in.

The electricity did go out for the last 3 hours I was there but it didn't really affect my stay. The WiFi also went out for a little bit but was otherwise strong enough to call home and watch TV on.

As a 23 year old traveling alone, I felt super super safe, supported, and spoiled on my stay. I would absolutely love to stay again, or move here if I had a million bucks. I highly recommend it.
[one_half]
[/one_half][one_half_last]
[/one_half_last]
Some of my best photos and most relaxing siestas happened Airbnb's balcony, and I recommend this apartment to everyone who asks me where they should stay while visiting Cartagena.
Solo female travelers, couples, and small families, this is a great option for you!
---
Is this one of the most beautiful Airbnb's you've ever seen? Would you like to stay here? Drop a comment and tell me what you think.
[one_half]
[/one_half][one_half_last]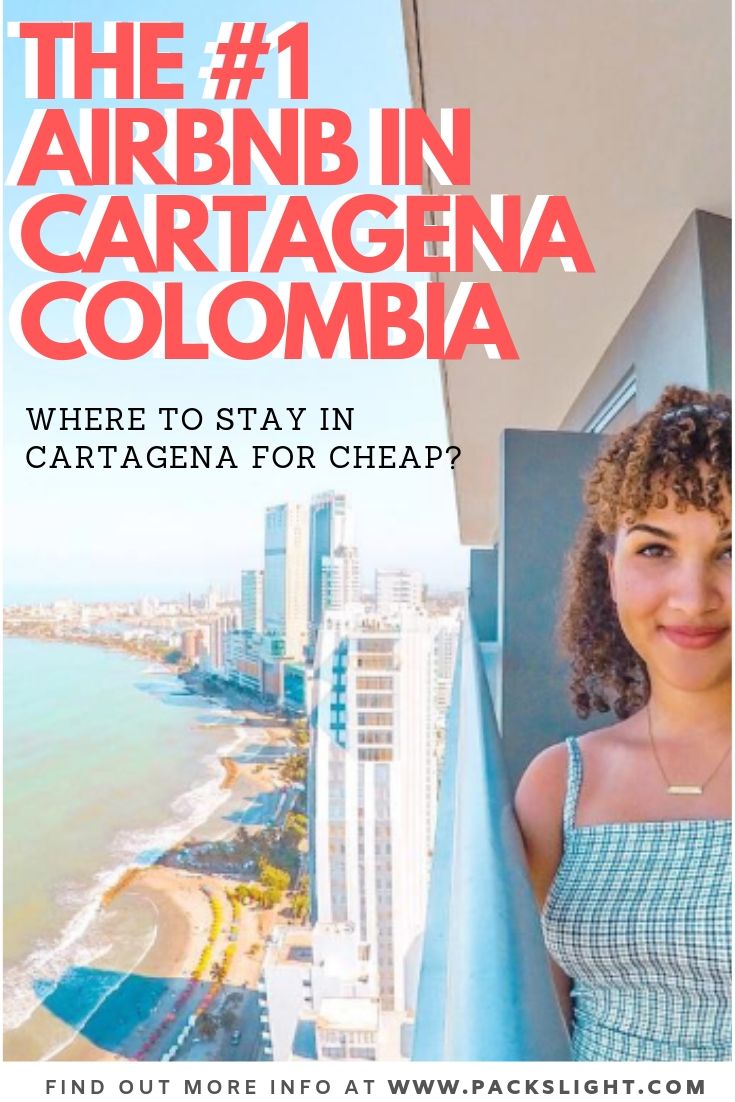 [/one_half_last]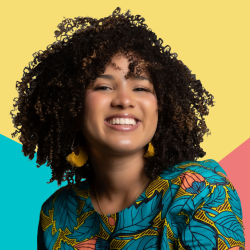 Latest posts by Gabby Beckford
(see all)