Reading Time:
4
minutes
Recently I visited Chattanooga Tennessee via invitation of Chattanooga Fun, and had my preconceptions and expectations completely blown away.
As a millennial traveler , here are some things about Chattanooga truly unique from any other destination, and made me literally "aww!" out loud.
*Disclosure: This was a comped trip, but all opinions are 100% authentically my own. I truly love the little city of Chattanooga and want to share all the awws with you.
1. The locals are extremely welcoming.
Seriously, the very first day as we navigated Chattanooga the local's kindness stood out immediately.
I'll be frank, as a (WOC) woman of color with big curly hair, one of my reservations about visiting Chattanooga was how POC friendly it would be. Though it is a very Caucasian city, I had virtually zero double-takes, stares, gawks, or sneers at my big hair bouncing down the streets.
Every single place we went I was greeted warmly with eye contact, a hand shake, and a warm conversation. I know that sounds oddly specific, but as a WOC let me tell you it's rare, even at home in D.C. I would feel completely comfortable walking up to anyone in Chattanooga and asking for directions or for a cup of sugar, and knowing they'd be eager to help me. It must be that Southern Hospitality.
2. They keep the money in the community.
When you explore Chattanooga you'll notice an alarming lack of McDonald's, Burger Kings, and Chipotles. This is purposeful.
Chattanooga prioritizes the support of local-owned, local-run, Chattanoogan businesses. The restaurant like Flying Squirrel, STIR, and Easy Bistro & Bar get their ingredients fresh, but more importantly from local produce, bee, and fish farms. All this local buying and selling keeps the money in the local economy and provides local Chattanoogans jobs. Local, local, local, see the pattern?
Almost every establishment is run by a hip, millennial entrepreneur who got their business up and running either with the help of the community, or passed down to them through the generations.
3. Generations of both locals and tourists can't get enough of the city.
And a generational love of this city is something totally "aww"-worthy! As I said everywhere you look in Chattanooga you can find businesses and attractions that are 3rd of 4th generation owned. This is the case with popular tourist attraction Rock City, which is 3rd generation-owned and the founding family still actually lives on the property!
But the tourists themselves can't seem to get enough of Chattanooga either. These 3rd and 4th generation local businesses consistently mentioned how much they love the 3rd and 4th generations of tourists that keep returning. So often they will have a family say that they're visiting because they're grandparents used to bring them around Chattanooga, and now they're bringing their kids to the same attractions they once visited to continue the tradition (que the awws!)
4. Seriously, Chattanoogans are so nice. Even behind the scenes.
Rock City and it's equally as popular neighbor Ruby Falls are attractions that have been operated and enjoyed by Chattanoogans by decades, and I did some digging and found out both of these local locations have a heartwarming secret—the coins that tourists throw into the waterfalls and pools in the attractions are collected annually and donated to worthy charities (aww!)
All coins from Ruby Falls are donated to the local East Tennessee chapter of the Make-A-Wish Foundation to help grant the wishes of kids with life-threatening medical conditions. Rock City's coins are donated to Lula Lake Land Trust which is an organization whose purpose is to "protect and preserve the natural beauty and abundant resources within the Rock Creek watershed."
5. They're helping save the world.
Chattanooga is a city that cares! This city is environmentally conscious in so many ways, from the walkable design of the downtown area to the popular bike-share program, zero-emission electric bus system, river clean-up, and city clean up and revitalization efforts.
But, it didn't always care. On my way back to the airport my Uber driver, a lifetime local, told me that in the 1940's Chattanooga had the worst air pollution in the United States thanks to the huge manufacturing plants. He said the smog was so opaque that locals had to drive with their headlights on at noon, and businessmen had to bring an extra white shirt to work.
Chattanooga's huge strides in environmental consciousness are not only heartwarming, they're a literal breath of fresh air.
6. Neighbors help neighbors, and everybody collaborates.
Another Chattanooga fact that made my heart grow three-sizes was the collaboration between all of the local businesses. I've already mentioned how incredible kind Chattanoogans are, and the how local businesses are booming here.
Well, I found out it's because many of the local restaurants collaborate with each other! I thought it was deja vu when I saw the same menu item from The Bitter Alibi while drinking at ODDStory Brewing Co., just to be told that Chattanoogan business owners are often good friends and help each other open their establishments, so crossover of dishes or flavor themes is not unusual at all!
ODDStory's brewmaster Nelson said in Chattanooga it's never a "brewery vs. brewery" competition for customers, instead they all support each other knowing that elevating Chattanooga as a beer-destination helps themselves in the long run.
7. Often people visit and literally never leave.
Walking into Songbirds Museum—a stunning guitar and American music history museum full of collectible guitars—we were joined on our tour by a blogger couple.
After talking to them more I found out that they had actually been invited by Chattanooga Fun to explore the city in the previous years, and were now back in town scoping out their new home because they loved their visit so much they are moving here. One of our guides Candace said this has happened a few times so far.
And that is adorable.
8. Noodles. 'Nuff said.
The ultimate 'aww' needs no introduction: Noodles the Penguin. She made my visit to the Tennessee Aquarium and my entire 2018, honestly.
I hope Chattanooga provided your daily dose of heartwarming content!
If you're ever planning a trip to visit Noodles, be sure to contact the Chattanooga Convention & Visitors Bureau to make your trip as aww-worthy as possible.
---
Have you ever visited Chattanooga? Did you "aww" at any of these things on your trip? Let me know in the comments!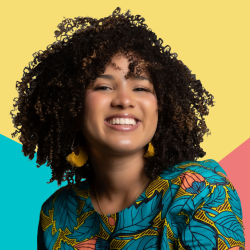 Latest posts by Gabby Beckford
(see all)