Reading Time:
9
minutes
This post may contain affiliate links – meaning that if you purchase something through a link, I get a small payment for it (at zero additional cost to you). It is a much-appreciated way to support this website!
Are you heading to Cancun soon and looking for an action-packed, all-inclusive resort adventure with zip lines, cenotes, and all the beauty that Mexico has to offer? Are you sustainability-conscious and want to make sure you're patronizing ethically-focused, Mexican-owned businesses? But you still want that touch of luxury and rest, that only an all-inclusive can give you?
Well, welcome to Hotel Xcaret Mexico!
I was invited to stay at the Hotel Xcaret Mexico, which also so we got to have a full Grupo Xcaret experience in our 4-day trip.
Xcaret has an ALL-FUN INCLUSIVE ™ concept, which, straight from their website, says that when you stay at an Xcaret property you automatically get:
Unlimited access to our 9 parks: Xcaret, Xel-Ha, Xplor, Xplor Fuego, Xavage, Xoximilco, Xenses and Xenotes. It also includes food and beverages, transportation between parks and an airport-hotel-airport shuttle.
You could go to a different amusement park every day and still not experience all of the adventures they have to offer. On my trip, my sister and I stayed at Hotel Xcaret Mexico, their more family-friendly resort, and enjoyed the Xichen and Xenotes tour.
Here's my authentic review of the resort, experiences, foods, and parks.
Welcome to Cancun: How do you get to the resort?
You'll start your trip by flying into Cancun International airport. When you stay at any Xcaret Mexico property they have a complimentary bus that shuttles you the 45-90 minutes (depending on traffic) to the resort.
My sister and I arrived at different terminals (me flying in domestically, her from the United States) so it took a little configuring to get us on the same bus, but eventually, we were off!
Hotel Xcaret Arte, Xcaret Hotel, and the La Casa De Playa are Grupo Xcaret properties, and you can access, walk between, explore, and enjoy during your stay.
As you drive up to the entrance of Hotel Xcaret Mexico and walk into the welcome center, you're welcomed by a warm swarm of staff members.
Safety first: someone comes up to you with a quick temperature check and offers you a welcome gift of a festive, reusable mask to wear and a travel-sized hand sanitizer, and mini-popsicles to help you cool from the warm weather as you wait to reach the reception.
During check-in, you're given a pretty unique room key—a water-proof, radio-frequency bracelet that functions as your room key and electronic pass to the resort's many amenities. No need to worry about pockets or losing your room key zip lining or on a busy night at one of the hotel's 12 restaurants.
Let's get into our itinerary:
4 Day Cancun Adventure Xcaret Itinerary
Day 1: Xichen Tour Review
On our first full day, we signed up to experience the Xichen tour with Xcaret Expeditions.
The tour included a day trip to Chichen Itza (one of the 7 Modern Wonders of the World!), a visit to a nearby cenote Xcajum, and a buffet lunch and exploration of a nearby Mexican city called Valladolid.
6:30 AM
We woke up and ordered a room service breakfast of yogurt, bagels, and fresh fruits. The sun was beginning to rise so we had a beautiful view from our 3rd-floor room as we ate and got ready for the day!
7:30 AM
We went to the lobby to board the bus for our group tour.
It was a 3-hour bus ride from Hotel Xcaret Mexico to Chichen Itza, so the tour guides kept us entertained with some knowledge about the ancient city of Chichen Itza, Mayan Culture, and even taught us about the Mayan alphabet and numbers, the Mayan gods, and the Mayan calendar so we could get the most out of our trip.
10:30 AM
Once you arrive the Xcaret guides hand you a ticket (usually USD$22) and you enter the park. You do have to pay an extra fee if you want to enter with a professional camera (DSLR, GoPro, etc.)—of USD$5 per camera.
I'd been to Chichen Itza before with my family without a professional tour guide, so I thought I knew what to expect. But the Xichen tour was excellent!
We spent three hours walking around the grounds. The Xcaret guides were very knowledgeable, and two of the four people who guided us were actual indigenous Mayans who spoke the Mayan dialect and could give us an in-depth explanation of the Mayan ruins, Chichen-Itza, and the ancient and modern history of the people.
Xcaret also provided sandwiches, water, and umbrellas to use to shade ourselves from the intense sun. Most of the city is very flat and if you have a wheelchair that accommodates rough surfaces, you should be able to see all or most of the sites.
I grew up on animated movies, and if you've ever watched El Dorado, you'll see a lot of the Mayan culture referenced in the movie, here art Chichen-Itza! Xibalba, anyone? Jaguar Temple, anyone? It's all here.
2 PM
Next up was Xcajum cenote. Just 15 minute drive away, the cenote is definitely one you've been before if you've looked up "Mexico cenotes" on Instagram or Pinterest before.
At the entrance, there is a small gift shop, snack hut, and a cultural exhibit to explore. You can see a traditional Mayan house and there's someone there to explain more about their way of life, how they lived, found food, and made tools, etc.
♿️ Once you park it's about a five-minute walk to the cenotes and includes around 20 loose gravel steps to reach the entrance. This cenote isn't wheelchair accessible, sadly. But the traditional Mayan house and cultural exhibit are if you can traverse the gravel rocks!
The cenote itself is partially covered, and the inner cavern is beautiful! The water feels like mountain spring water, very cool and crisp.
There are no fishes or algae, and they require you to rinse your body off before entering to help protect the water supply from oils and chemicals.
3:30 PM
From Xcajum cenote it was a 1-hour bus ride to the city of Valladolid. We went to a restaurant called La Casona and ate a delicious buffet lunch.
From then, you have about an hour of free time to walk and explore the city. The beautifully colored buildings, churches, and parks reminded me of the city of Puebla!
7:30 PM
It was another 3-hour bus ride back to the hotel, where we all mostly slept.
Luckily, it was enough time to become hungry again as we had made dinner reservations dinner at Hotel Xcaret Mexico's Asian restaurant, Xiao.
It absolutely blew our minds. We ordered the tuna sashimi, miso soup, steak filet, ramen… Some, we ordered twice because once wasn't enough! The service was great—our waiter was from Oaxaca, and recommended us mezcal-based drinks—and the quality of the food was even better.
Ten-thousand out of ten!
Day 2: Xenotes Tour Review
Did you know there were different kinds of cenotes? Xcaret's Xenotes tour takes you to four beautiful cenotes in Riviera Maya! Right from their website:
Xenotes is the only Cancun tour that takes you to visit the four types of cenotes (sinkholes) that exist in nature: semi-open, the open gran cenote, ancient, and the cavern blue cenote. Have fun with activities such as assisted rappel, zip-lines, kayaking, exploration swimming, or cliff jumping. To replenish energy, a delicious picnic will be waiting for you. Enter the heart of the Mayan jungle at the best cenotes in Cancun.
Each Xcaret Xenotes tour will go to the same four cenotes, but perhaps in a different order depending on how busy they are. They want you to get the best, most private experience possible.
7:00 AM
Another early morning as our Xenotes tour group was meeting at 9 AM. We started the day with a breakfast buffet at the restaurant Mercato—amazing!
They had a huge variety of traditional Mexican breakfasts foods like tamales, eggs, enchilada, frijoles, etc., and American breakfast items like waffles, bagels, a smoothie/juice bar, bacon, and more.
9 AM
Adequately full, we met up with our tour group. This tour was a bit smaller and we all fit into a van. My sister and I were the only exclusively-English speakers on this tour, but it wasn't a problem because the Xcaret staff knew both Spanish and English very well.
Looking for an all-inclusive in Cancun with adventure, luxury, AND Mexican-owned, sustainability-focused, with English-speaking staff? Of course you are. And I got you
Click To Tweet
As you arrive at the first cenote the Xcaret staff will give you a safety briefing. Here are some key points:
Cenote/Jungle Safety Tips
Before you put on your life vest at each cenote, shake it. You want to make sure there are no creepy crawlies before you strrap in. There arre scorpions, tarantulas, mosquitos, etc. in the area We didn't see any on our tour, but better safe than sorry!
There's a tree that has dangerous black sap that can potentially give you 3rd degree burns—so keep your hands to yourself and don't lean, or sit without looking.
You may see wild animals like spider monkeys, coatis, iguanas, etc. Don't feed or touch them.
11 AM
Cenote Lu'um
You start off the cenotes tour hot with an assisted repel into the cavern. Meaning, just like when you go rock climbing, you put on a waist harness and they actually lower you more than 80ft into the cenote!
Cenote Lu'um is almost completely covered, and so extremely dark, dusky, and adventurous. As you descend into the cavern (completely safely) Xcaret's hired photographer is taking candid photos of you that you can either collect or purchase at the end of the tour.
1 PM
Cenote Ha'
Next up: Cenote Ha'. This semi-open cenote was double-whammy—in one part we took kayaks down a pathway with tall cave walls on both sides.
On this little kayaking journey we saw a ton of wild critters, which as a wildlife fanatic and David Attenborough-lover, I was super excited about. Golden web spiders, a tarantula, diving ducks, and fish of all kinds! All far enough away to not put us in any danger, but very cool to see.
Once you finish kayaking you're led to the second half of Cenote Ha' which is a literal underwater wonderland.
You enter the cenote through a cave and steps that lead into the water and slowly swim around a little island in the center of the cenote. The water is crystal clear because the muddy bottom of the cenote can be as far down as 60m (180 feet!)
I got a bit of vertigo looking straight down but it was absolutely beautiful swimming through the sapphire water next to the long lilypads and underwater flora and with the sun shining through from above.
2:30 PM
Cenote Iik'
When we arrived at Cenote Iik, it was time for the Mayan human sacrifice—cliff jumping!
There are two long zip lines stretched across the cenote that you can hang from in a lot of fun ways: superman, swing set, batman (upside down!), handlebars, etc.
One-by-one we took turns leaping, swinging, ziplining, into the stunning emerald green water for more than 2 hours! Other groups of tourists caught up to us and we joined in the fun together.
After that, we enjoyed a delicious buffet lunch provided by Xcaret of sandwiches, roast beef, ham, cheeses, bread, and of course wine and beer.
Cenote K'aak'
Our last cenote! And of course, the best. Cenote K'aak' had everything—waterslides, ziplines, resting/picnic area, inner tubes, lazy river, and cliff jumping.
8:30 PM
Xcaret Espectacular Night Dinner Show
We arrived back at the hotel at 8:30 PM, just in time to get changed and head out to the Espectacular Dinner Show at Xcaret Park. There is a free shuttle that picks up from the front of the hotel every 30 minutes, so we took that pink bus to Xcaret Park, which was a 15-minute drive.
Once we arrived at the park we made our way to Gran Tlachco Theater and took our seats for the show to begin.
The dinner show's focus is a cultural performance that teaches you about the history of Mexico, the many cultures that exist inside of Mexico, and the beauty of the country in general. There are acrobatic acts, beautiful dances, and skits to demonstrate the history of Mexico.
My personal favorite act was the Dance of the Old Man, which is a dance where they hire older performers who otherwise may not have been able to continue to perform in shows. It was extremely entertaining and humorous, and the entire crowd was roaring with laughter!
Along with the show, they serve you a delicious three-course dinner of small portions. We had steak, fish, and a small dessert cake with your choice of flowing red or white wine.
The Xcaret Espectacular Night Dinner Show was a highlight of our evening. Even before seeing it for myself, I heard it was a must-see event when staying at Xcaret.
Day 3: Explore Hotel Xcaret Mexico
This was our last day at Hotel Xcaret Mexico and we decided to take it easy from the tours to explore and enjoy the resort. We finally got to sleep in a bit, and what a sleep it was.
The beds are ridiculously comfortable.
Our double room came with a large bathtub in-room, standing shower with multiple shower heads, two robes, flat-screen television, mini-fridge stocked with snacks and drinking water, and of course, an iconic balcony with a hammock and perfect sunrise view of the resort.
As adventure-packed as the excursions are and as dream-like the resort is, you'll find it hard to resist spending time in your room during your stay.
All-Inclusive Adventure, Cancun: REAL Review of Xcaret, Xenotes, and Xichen
Click To Tweet
8 AM
This morning I ventured down to Hotel Xcaret Mexico's beach area to have breakfast at their restaurant, Bio.
Bio has a 100% vegan menu that is healthy, light, and delicious which is exactly what I was looking for after having the rich dinner art the Espectacular Dinner Show the night before, and a day of beach exploring ahead.
The restaurant is set in a beautiful cove that leads into the crystal blue shallow beach. After my breakfast, I walked around the area and was astonished by the amount of the hotel I had simply not seen yet!
9 AM
After breakfast, I explored the coves and caverns of the hotel. They seemed to span for miles and twist and turn following the inlets and rivers from Riviera Maya.
I also discovered their hidden restaurants among the rocks, Las Cuevas and Chibali. If I had known they were down here, I would have definitely made a more concerted effort to make reservations!
Hotel Xcaret Arte is connected to Hotel Xcaret Mexico by the beach, so I walked over to Hotel Xcaret Arte to explore their stunning grounds.
By now it was getting close to noon, which was check-out time. Before I left, I wanted to get a full view of the properties, so I went towards the highest point of the property Capilla de Todos los Ángeles, which translates to Chapel of the Angels.
At the bottom of the beautiful hill are golf carts that will take you round and round until you reach the top. There is where you will find the chapel where people will often get married, or have a sunlit Sunday service more than six stories in the air.
From the top, you can see all three adjacent Xcaret properties and even a few miles over to Xcaret Park.
Final thoughts: Xcaret was intentional, well-executed, and fun!
I was very pleasantly surprised by how much I enjoyed my time at Xcaret México! Not only did I get the extreme action and adventure I was looking for while seeing the area's iconic cenotes, but I also got the all-inclusive resort experience I was looking for.
The ethical and social awareness the Grupo Xcaret has for the wildlife in the area from preserving the red macaw species to donating to sea turtle conservation efforts, to hiring local indigenous people to give the tours and leasing the cenotes they use from the local people so they retain ownership of their land, made me not only have fun but fall in love with the company.
What to pack for your all-inclusive resort vacation?
When it comes to packing for your all-inclusive Cancún adventure, you'll want a few options that fit into the Cancún resort aesthetic.
I recommend long-flowing dressing and cardigans that not only look great in Instagram photos but keep the dusk mosquitoes at bay. You'll also want to bring a variety of shoes including fashionable sandals, sandal heels for the resort dinners, and water shoes for your Xenote adventures.
Hotel Xcaret Mexico does have a store on site that sells basics like umbrellas, water shoes (I bought mine there for $30 USD), sunscreen, sandals, etc. so if you do forget something, don't fret.
Raise your vibration – dress to impress! Because, why not? Pack warm colors, beautiful swimsuits, bold prints, and breathable fabrics.
Of course, also pack mosquito spray, sunscreen, and sunglasses.
If you're looking for more resort vacation outfits, check out the examples I have above! Every outfit I have in these photos was one I was extremely happy I brought.
Is Xcaret resort all-inclusive?
Yes! Xcaret has an ALL-FUN INCLUSIVE ™ concept, which, gives guests unlimited access to our 9 parks: Xcaret, Xel-Ha, Xplor, Xplor Fuego, Xavage, Xoximilco, Xenses and Xenotes. It also includes food and beverages, transportation between parks, and an airport-hotel-airport shuttle.
How far is Xcaret to Cancun?
Hotel Xcaret Mexico is a 45 minute to 1 hour 30 minute (pending traffic) drive from Cancun national airport. Technically, it's in Playa del Carmen.
Which Xcaret hotel is best? Where should I stay when visiting Xcaret?
Hotel Xcaret is attached to the park and is most convenient. Hotel Xcaret Mexico is best for families. Hotel Xcaret Arte is best for couples (and is 16+), and La Casa de Playa at Xcaret is also adult only (18+).
This trip and blog post were sponsored by Xcaret.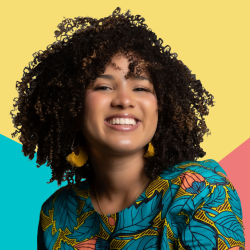 Latest posts by Gabby Beckford
(see all)