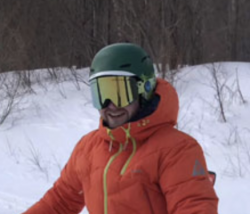 Latest posts by James King
(see all)
Reading Time:
5
minutes
Have you ever heard of Heilongjiang, China? Likely not! Heilongjiang's remote location, limited western amenities, and often inhospitable temperatures have kept it away from the typical "tourist trail." However, it has a lot to offer!
In this guide, you'll find out what makes this distant Chinese Province a winter wonderland adventure you can't afford to miss.
Where is Heilongjiang?

Heilongjiang Province is located in the far north-east of China. It is simultaneously China's most northern and most eastern province.
To the north and east, it shares its border with the Siberian part of Russia. From the west, the province borders China's Inner Mongolia. Lastly from the south, borders Jilin Province.
Heilongjiang's most common entry point is through its Provincial capital of Harbin. This is where the province's largest airport is located.
If you are flying from abroad, it's common to stop in Beijing first, with a flight from Beijing to Harbin taking around 2 hours.
What is Heilongjiang like?
Heilongjiang is a province that varies greatly in culture and personality from the rest of Mainland China.
It is home to just over 38 million people. 10 million live in the Provincial capital of Harbin. Although this sounds busy to most people, this is in fact one of China's more sparsely populated provinces.
In comparison, the city of Shanghai is home to over 24 million people.
Much of Heilongjiang is still mostly rural and rugged. It has some of the most productive agricultural lands in China. Raw materials such as coal and timber get extracted from the land.
The province's northerly location also makes it the coldest in China. Although, temperatures vary greatly between summer and winter.
This should come as no surprise given its proximity to Siberia!
During the coldest winter months (January-February), you can expect temperatures averaging below -20C (-4F). However, a short summer does provide some respite from the cold, with July temperatures reaching 20C (68F).

When is the best time to visit Heilongjiang, China?
Despite the extreme temperatures, the winter months are the best time to visit Heilongjiang.
The province is famed for its winter attractions. All are in full swing during January and February.
Outside of winter, the warmer climate will allow you to enjoy the greenery of its various parks and hiking trails. Also, the summer temperatures will mean you can enjoy the city sights in a comfortable climate!
Seek risk, seize opportunity, and see the world by visiting Heilongjiang, China, and seeing all of the winter adventures it has to offer.
Click To Tweet

What is there to do in Heilongjiang, China??
The Harbin Ice Festival
Harbin is known as the "Ice City," due to its notoriously frozen winters. During January and February, it truly lives up to this name with its hosting of the Harbin Ice Festival.
The Harbin Ice Festival is a snow and ice sculpture festival, where competitors from around the world create amazing works of art, built from the winter snow and ice blocks.
During the day, the snow sculptures are on show. These are the most intricate carvings with recreations including animals, famous figures, Chinese landmarks, and historical scenes.
As if that wasn't impressive enough, the main event is saved for the evening. Once the sun goes down, it's time for the ice sculptures! Enormous buildings at least 40 meters (13o ft) high are perfectly sculpted from ice to form a winter wonderland – a true "ice city."
To make it more impressive, the whole area is lit up with multi-colored lights, adding to the spectacle.
The scene is perfect. However, there is one thing that can detract from it if you're not prepared…the freezing temperature!
When visiting the evening ice festival, be prepared for temperatures as low as -30C (-22F). Wear only your warmest clothing. You have been warned!

China Snow Town
China Snow Town is situated within a remote forestry reserve around 350km (217 miles) east of Harbin.
The town was originally built to be a ski resort village with a very small ski area created on a nearby mountain. However, the town itself became much more popular than the ski area. It is now one of the main winter attractions in Heilongjiang – a real "winter wonderland."
Consisting of traditional wooden buildings, the town rose to fame due to its architectural beauty and higher-than-average snowfall.
China Snow Town gets the most snowfall in China. The snow can last for 7 months and be remarkably fluffy!
The town is busy, with many shops, restaurants, pubs, and cafés keeping everybody entertained. Also, you can find attractions like sledding and ice-skating if you are feeling a bit more adventurous.
You can't miss sundown at the Snow Town. You'll see colorful lights and lanterns covering the buildings and lighting up the snow.
Due to the Sow Town's remote location, around a 6-hour bus ride from Harbin, it's common to spend the night. However, if you are looking for western amenities, this is not the place for you.

Yabuli Ski Resort
Yabuli Ski Resort is both the largest and most famous ski resort in China. Despite its remote location, it manages to attract a large number of tourists both from inside and outside of China.
With 35km (21 miles) of ski slopes, 11 ski lifts, good natural snow coverage, and international quality accommodation, Yabuli is well known for offering the best skiing in China.
The best way to access Yabuli from Harbin is by train, taking between 3-4 hours.
Yabuli offers some great skiing with some of the coldest temperatures around.
A normal day on the mountain can average temperatures below -20C(-4F). It feels colder with the wind chill.
Exploring Harbin
Heilongjiang's Provincial capital of Harbin is a fascinating city. It differs from other cities in China, with its close proximity to Russia evident.
One of Harbin's main features, St. Sophia Orthodox Church, is the most obvious sign of its Russian heritage. Built in 1907, its architectural beauty draws attention from all visitors to the city.
The main pedestrian street in Harbin, aptly named Central Street, is also a sight of Russian architecture. Lined with a mix of Chinese and Russian shops and restaurants, it gives a real multicultural feel that is not always evident in China.
Away from the main shopping streets, Harbin is also known for having the biggest indoor skiing center in the world.
With 6 ski slopes and 4 ski lifts spread over 80,000 square meters (20 acres), The Harbin Wanda Indoor Resort is a symbol of China's growing prosperity and increasing love of winter sports.
The ski resort's sheer size and design make it an interesting sight for skiers and non-skiers alike.
Adventure awaits you in Heilongjiang
If you are a keen winter traveler looking for an extraordinary experience, Heilongjiang is the place for you.
It's winter landscape, diverse culture, and amazing sights make it a unique and memorable place to visit.
Anyone that's adventurous to make the trip is rewarded with memories they will never forget.
---
Are you up for the adventure of a lifetime in this winter wonderland? Share your thoughts below!
Are you interested in writing for Packs Light? Apply to become a contributor.