Reading Time:
5
minutes
This post may contain affiliate links – meaning that if you purchase something through a link, I get a small payment for it (at zero additional cost to you). It is a much-appreciated way to support this website!
Mexico is known for having a beautifully diverse landscape, and one of its most unique features is the abundance of natural springs found across the country. Among these hot springs, Hierve El Agua is one of most popular. But is it worth visiting? Where is it? And what can you do once you arrive?
I traveled through Mexico for 3 months during my 2021 travels as a full-time digital nomad. These natural hot springs were on my list of top 5 things to do in Mexico. Here is my guide to making the most of your trip to Hierve El Agua!
This post may have affiliate links. Meaning if you buy something using them, I get a small % for recommending it. It doesn't change the price for you at all and it's a super easy and nice way to say thanks for the work I did writing this 🙂 Cool? Cool!
About Hierve El Agua
Want to feel awed by the majesty of Mother Nature? Hierve El Agua is your travel destination.
Two dazzling waterfalls appear frozen in midair, and cool turquoise pools bubbling with mineral deposits overlook a stunning view of mountains and valleys.
At Hierve el Agua, you are standing in an ancient social hub, a site sacred to the Zapotec people over 2,000 years ago. Surrounding towns and rural villages are inhabited by people who take care of the land once irrigated with the same mineral-rich water that fills the pools.
One of the most majestic sites at Hierve El Agua is the two seemingly frozen waterfalls. Those fractal shapes and shadows are actually petrified mineral deposits!
Over the course of thousands of years, mineral-rich water has trickled down over the cliffs, creating these petrified beauties. If you know anything about how stalactites are formed in cave systems, this is a similar process!
The name Hierve El Agua means "boiling water" but, ironically, it doesn't mean the water is warm! In fact, these pools are actually quite chilly most of the time as the water comes from higher up in the mountains.
"Boiling" refers to the water bubbling up from holes in the ground. As water is forced to the earth's surface by the interior pressure of the planet, small air bubbles are trapped during the journey and float to the top, causing the water to appear hot from afar.
In reality, these pools are a delightful place to cool off and unwind! They are calm, still, and easy to access, with a breathtaking view of the mountain ranges.
Want to feel awed by the majesty of Mother Nature? This spot in Mexico is perfect for you 👀✈️
Click To Tweet
Where is Hierve El Agua?
Hierve El Agua is located in the state of Oaxaca, about one hour from Oaxaca City by car, bus, or private taxi. To reach Oaxaca City from Mexico City it's about an 8.5-hour bus ride or a 1.5-hour plane ride.
This spiritual attraction is rural and undeveloped, but there are tours that visit Hierve El Agua and other neighboring Mexican travel destinations, including the Zapotec ruins of Mitla, the world's widest tree in Tule, and a mezcal distillery.
If you're interested in swimming around in these natural wonders, I would definitely recommend making a little weekend trip out of it.
Explore Oaxaca City nearby, enjoy some amazing regional dishes, and turn this into a three-day relaxation excursion, because why not?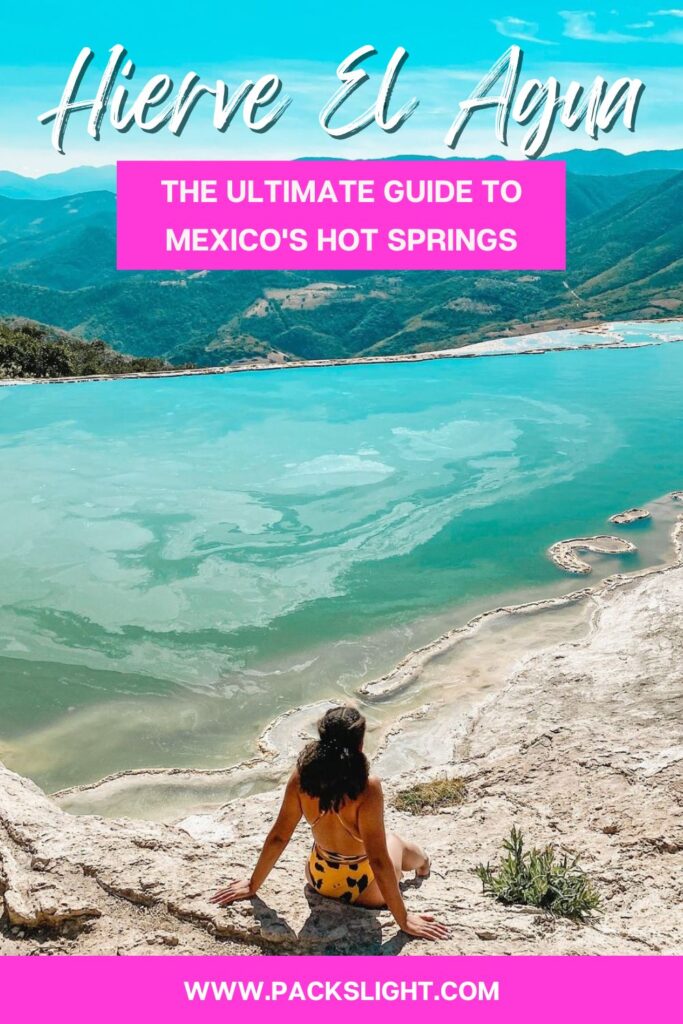 How much does it cost to visit Hierve El Agua?
🚐 Transportation: 40 – 800 pesos
Because of the various transportation methods, a trip to Hierve El Agua can either be very budget friendly or an investment. Regardless, the prices are minimal compared to the USA.
From Oaxaca, you can have a private driver take you directly to Hierve el Agua for 800 pesos (USD $39) per person (up to 6 people). Or you can take the bus to Mitla for 40 pesos (USD $2), and then take a taxi. Overall it should take 1.5-2 hours to get to Hierve el Agua from Oaxaca City.
No matter how you choose to travel, I'd say when you choose to travel is more important!
Arriving early is one of the main pieces of advice I will give you. When I visited, we arrived at 9 AM and barely got some photos in before the crowds came. The entrance fee to these Mexican hot springs is 50 pesos.
All in all, you'll need about 850 pesos (USD $42), for travel and the entrance fee. If you decide to stay in one of the cabanas, you need another 200-300 pesos per night (USD $10-15).
You also have the option of booking a tour to see Hierve El Agua and surrounding attractions, like this one that includes a mezcal tasting and a visit to the city of Teotitlan de Valle, where you'll learn about the production of traditional Mexican dyes. 
🧖🏽‍♀️ Looking for more hot springs options around Mexico? Check out these trips to natural hot springs in Guadalajara and Mazatlan!
Things to do at the pools
Hierve El Agua is a small area that's not overdeveloped. It's perfect for solo travelers looking for a spiritual experience, a small group looking for an intimate and romantic day out, or a larger group looking for an outing that will immerse them in nature.
During the day, right inside the gates, you'll find a row of small, locally-owned food carts selling food and drinks. You can expect snacks like chips, churros, fresh fruits, and pastries. For drinks, enjoy options like piña coladas, cold beers, and horchata.
There are two frozen waterfalls, Cascada Chica and Cascada Grande, two swimming pools, and four natural springs.
Is Cancun a stop in your Mexico adventures? Read our post: 2022 Review of Hotel Xcaret Mexico, Xenotes, and Xichen tours!
Accommodations options
The only accommodations on site are rustic cabins which cannot be booked in advance. These cabanas have two beds, a private bath, and a back deck with stunning views.
After the gates close, cabana occupants are locked in the park. You will not have access to restaurants so it's important to bring adequate food and water if you plan to stay overnight.
Cabana life here is a rustic experience for the true nature lover. Anyone looking for an immersive outdoor getaway will love having the entire place to themselves for a night!
If you are looking for a majestic adventure in Mexico, you need to visit this spot 🇲🇽✨
Click To Tweet
Booking your overnight stay grants you the magical opportunity to watch the sunset from the pools. You will also get to experience the waters and views in the morning before anyone else arrives.
If you're looking to cleanse your soul, clear your mind, and connect with the significance of these waters that once irrigated the entire region, an overnight stay in a cabana may be your best bet!
Watching the sun disappear over the mountains while dipping your feet in the calm mineral waters and pondering what nightfall would have been like 2,000 years ago is a rare and breathtaking experience.
Another overnight option is a room available for rent above the home of the owners of Comedor Citlaly. This local business is a delicious restaurant serving fresh meals at a reasonable price in the village. You won't get to stay after hours, but you also won't be alone on the mountainside. It all depends on what you are comfortable with!
How accessible are the pools?
Very. As far as outdoor adventures go, this destination does not require hiking and is a pretty easy excursion. The only activity required is a 10-minute walk on an unpaved dirt path from the parking lot to the main area with the pools.
There are optional trails with better views of the two petrified waterfalls from below if you want to explore! These are relatively strenuous and will take about an hour both ways.
Organizing transportation logistics is probably the most challenging thing about visiting Hierve El Agua. But, since I've already laid out all the details you need above, you should be able to find your way to these natural springs pretty easily!
If you are looking for a majestic adventure in a more remote part of Mexico, I highly recommend Hierve El Agua. Unparalleled views surround the fascinating scientific waters, making this a relaxing and unique trip. Plus, it's pretty affordable, which is ideal for all my young digital nomads out there!
Is Hierve el Agua worth it to visit?
These hot springs are absolute natural wonders of Mexico and worth seeing! They are a bit busy as one of the more well-known destinations, but if you plan right and make it a morning trip, you can enjoy the park before too many folks arrive.
Can you swim at Hierve el Agua?
Yes! The pools are natural and cool, full of rich mineral water that is safe and legal to swim in.
Is it safe to visit Hierve el Agua?
While the drive there might be remote, the hot springs are a big tourist attraction and thus have a lot of locals and visitors around at all times. You won't have anyone scamming you or harassing you to sell things. Hierve el Agua is a sacred land, and your tour guide will be a local. Speaking Spanish will help you navigate your experience and feel more comfortable, of course, but I would tell any solo female travelers and women of color that they would be fine visiting.
---
Have you ever visited Hierve El Agua? Tell us what you thought of these natural pools in the comments!
And, for more destination inspo, be sure to sign up for the newsletter below! It's perfect for solo travelers who need advice about where to visit next.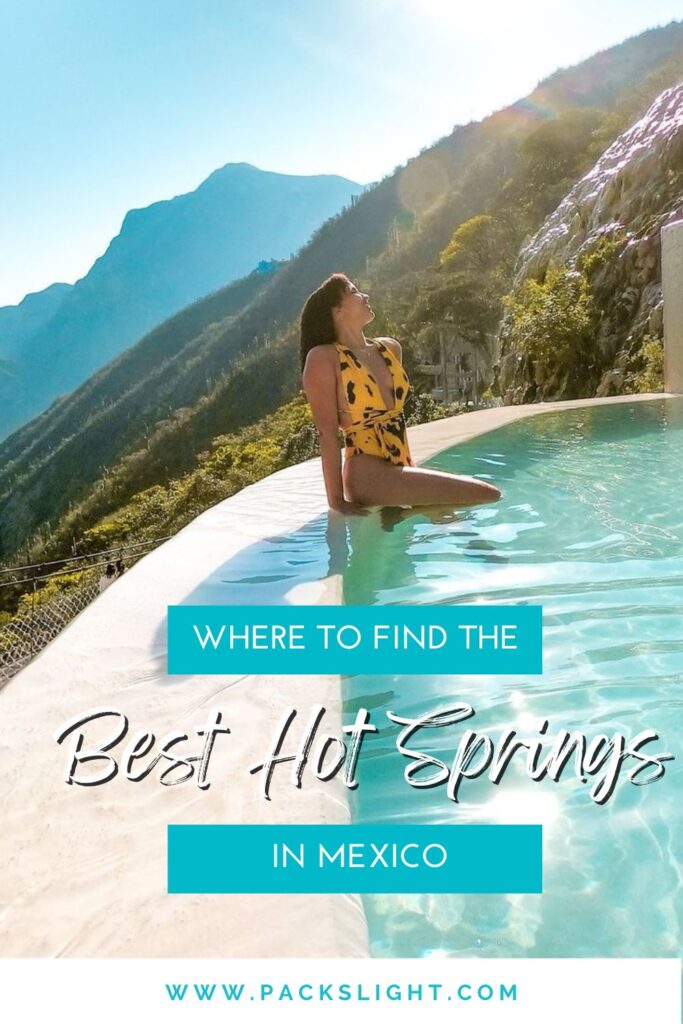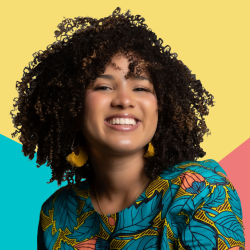 Latest posts by Gabby Beckford
(see all)