Reading Time:
3
minutes
This post may contain affiliate links – meaning that if you purchase something through a link, I get a small payment for it (at zero additional cost to you). It is a much-appreciated way to support this website!
So you want to start applying to paid travel opportunities (PTO) and want some tips on what you should expect or keep in mind. I've completed well over 500 (I'm not just called the Opportunity Queen for nothing, ya know?), and I've rounded up the 5 most common questions I've seen on travel opportunity questions.
Nailing your answers to these questions could allow you to live abroad in Dubai for a year completely paid for, visit South Korea for free on a cultural exchange, or go on many other incredible global opportunities that let you skip the financial stress and see the world – no matter your age!
1. "Tell us about yourself"
This is one of the most common questions you'll find on any application, especially paid travel opportunities like study abroad scholarships, international internships, travel contests, etc.
The opportunity host asks about you not only because they want to get to know you better but because they want to see what parts of yourself you lead with. A little psychological gaming there! In your response, you might include:
Where you're from
Some of your hobbies
Some of your passions
Information about your heritage
Your cultural background
The legacy you want to leave on the world
When answering: lead with the aspects of yourself that are most relevant and interesting to that opportunity.
Sharing this info will help them understand the deeper reason why you're applying for that PTO and what winning it would really mean to you.
2. "What makes you unique?"
Similarly, this question is more of a test to see what you say and why rather than the actual details of your response.
You don't need to go overboard—just share the authentic, honest parts of yourself that explain what makes you a person worth knowing or working with.
Here are some questions you can use to reflect on to find out what makes you unique and different from the rest:
Are you tenacious?
Do you have a life-changing travel or study abroad experience to share?
Do you lead with integrity?
Did you have an interesting upbringing?
Did your parents instill unique values in you?
Have you had a lifelong interest in something?
3. "Where do you see yourself in 5 years?"
🔔 IMPORTANT NOTE: No one actually expects you to have a real answer for this or even stick to your answer. But judges want to see that you have a general idea about what you want in life and how you might want to get there.
The opportunity host wants to get the most bang for their scholarship, right? Especially in a travel opportunity—they want to make sure that the benefits of that 1-week trip really last a lifetime!
They'll want to choose an applicant who is most likely to make their "investment" of an opportunity stretch into future successes.
Giving the judges a peek at the future you hope to have gives them insight into how this paid travel opportunity can help you get there.
Click To Tweet
You want to develop yourself, right? And they want to be able to share your story about how this opportunity helped you do that.
Want even more tips for success? Watch my YouTube video on how to craft a winning application
4. "Describe a time when you overcame adversity"
Never say that you don't face adversity or that you don't have any problems. All of us do, and vulnerability, authenticity, and transparency breed connectivity. So, just be honest!
Here are some questions you can ask yourself to help better form the perfect response to this question:
What type of problem solver are you?
Do you look outward for help when faced with a problem?
Do you turn to research?
If you come across a challenge while on your trip, are you likely to overcome it?
Making sure your response is travel-related by sharing an adverse time you had while abroad while planning a trip abroad, or applying to another scholarship might keep the judge intrigued and come across as relevant.
And remember: you don't have to share all of your trauma and personal life to have a compelling answer.
The judges will want to be sure that you have the problem-solving skills and mental fortitude to overcome any obstacles you may come across during the program.
5. "Out of all of the applicants, why do you deserve this travel scholarship?"
Everyone thinks they deserve the opportunity they're applying to, or else they wouldn't apply! Don't downplay your desire. This is your time to lay it all out there. Be confident and be bold.
Consider these questions when crafting your answer:
Why do you deserve this scholarship more than anyone else?

How will you stretch this opportunity to others?

Would you never be able to visit this country without this opp? Is it usually too expensive? Do you have familial ties there?

What have you done or plan to do in your life that will be propelled by this opportunity if you win it?
This is your chance to spell out clearly why you should win, so don't be shy!
Consider these questions when crafting your answer: Why do you deserve this scholarship more than someone else? How will you stretch this single opportunity into future ones?
Click To Tweet
Now, go win some PTO! ✈️
You've got the tools, and you've got the drive to win these opportunities. So, now it's time to go put yourself out there.
Need help putting together a resume, cover letter, or Letter of Recommendation that will actually help you win?
Our Application Tool-Kit gives you the templates and makes putting together application documents so you can get that "Congratulations! You've been chosen!" email.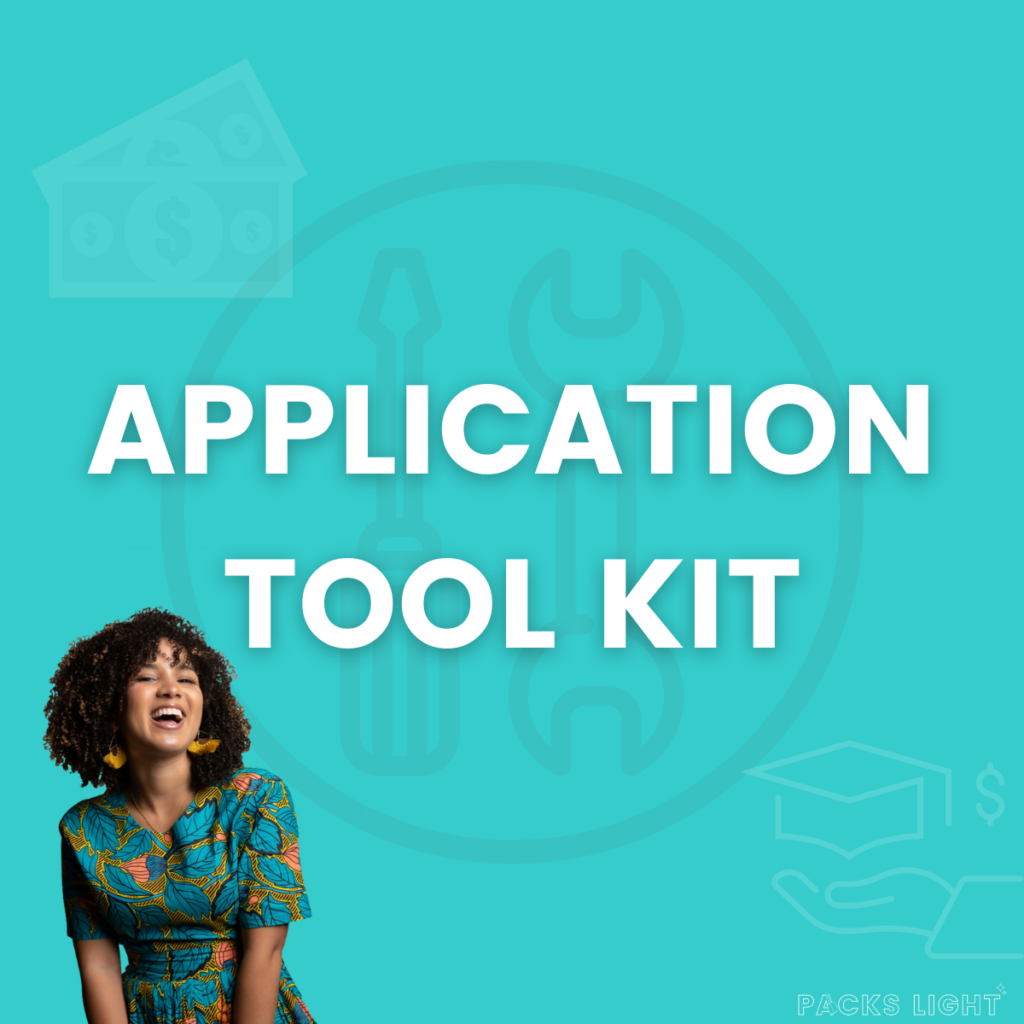 ---
Got questions about how to make your application super competitive?
Let me know in the comments.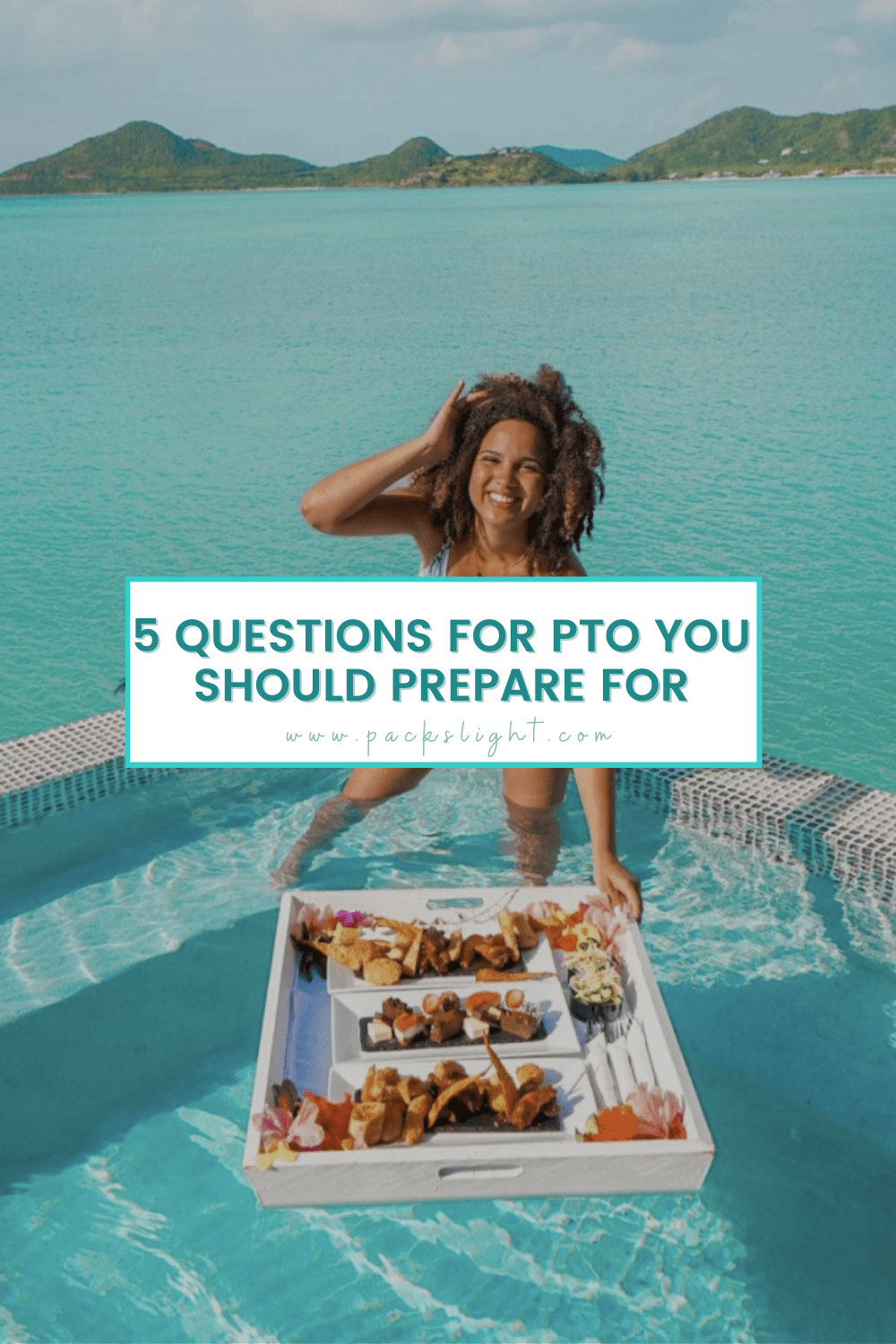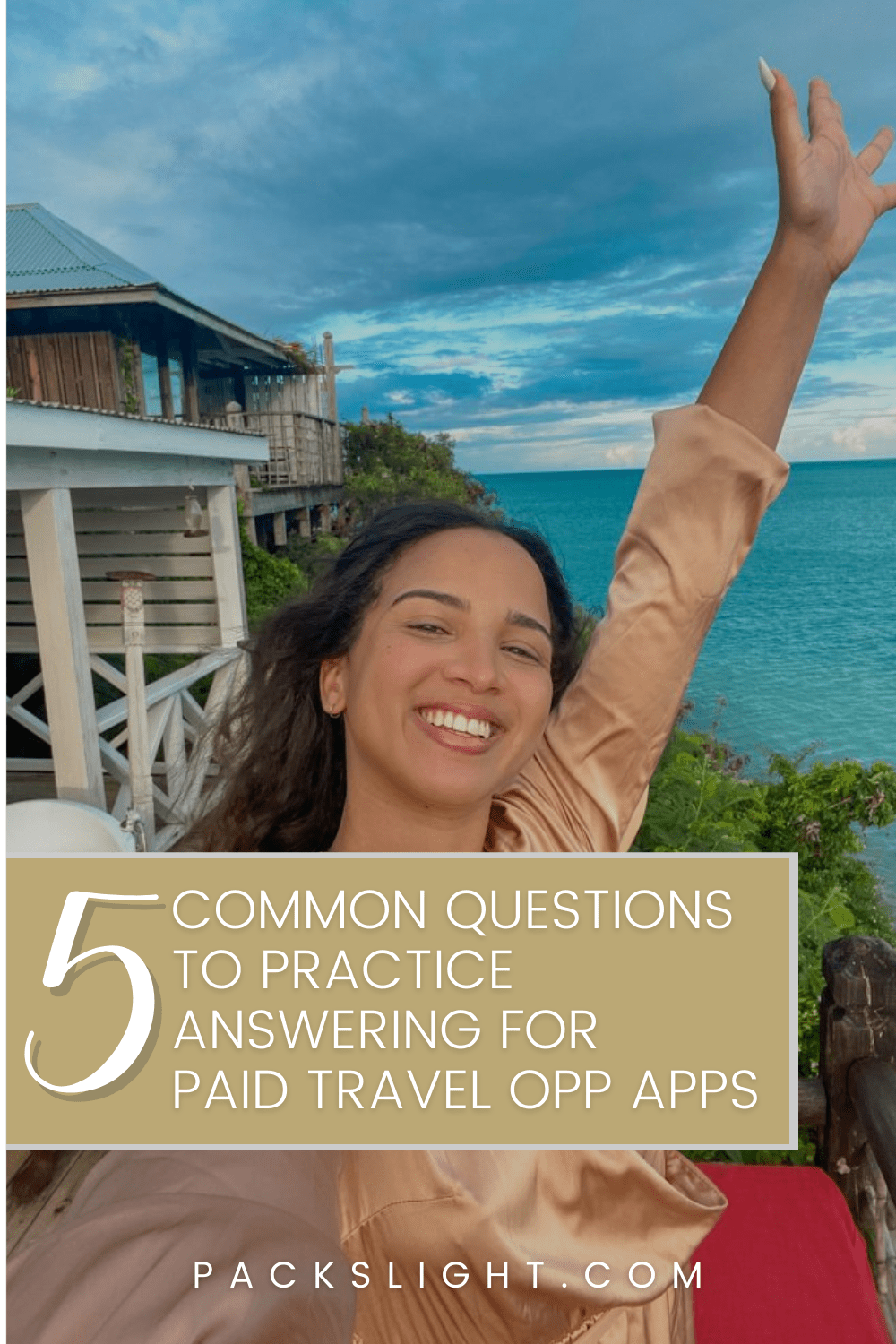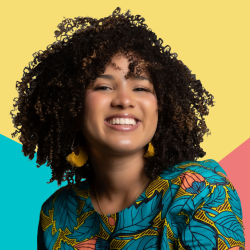 Latest posts by Gabby Beckford
(see all)