Reading Time:
2
minutes
This post may contain affiliate links – meaning that if you purchase something through a link, I get a small payment for it (at zero additional cost to you). It is a much-appreciated way to support this website!
Do you feel that you are too old or too young to apply for scholarships, grants, or internships?
My name is Gabby Beckford and I make the incredible accessible to all ages, nationalities, and industries with the paid travel opportunities (PTO) I share on Packs Light's social platforms and email newsletter, and blog.
I'm here to answer one of my most frequently asked questions:
Middle School
The least known time frame to seek paid opportunities… but perhaps the time least competition.
Middle school years (age 10 to 13) are the best time to be introduced to the concept of paid opportunities, lump sums of money, paid programs, etc. At this time you can get funding for school field trips and even college.
Start applying for local STEM contests, art contests, dance contests—whatever hobby or skill you can. This is also the time to join organizations like Girl Scouts, Rotary Club, Jr. NSBE, etc. in which affiliation will help you late in life.
Parents if you're reading this—it's never too early to get your child set up for success.
💸 You might be interested in this article: 16 Travel and Study Abroad Scholarships for Middle and High School Students
High School
Now, you'll see a lot of programs and scholarships popping up for things you're interested in. This is also a time to rack up the funding for either a gap year or to put towards your college degree.
Anyone can get an education as well as explore their options and these scholarships/grants make it even more accessible. The goal here is to start seeing the importance of financial independence and avoiding debt.
High school (age 13 to 18) is where you're going to want to start developing an eye for opportunities that most interest you.
Click To Tweet
💸 You might be interested in this article: 16 Travel and Study Abroad Scholarships for Middle and High School Students
Student
You might think: well I'm in university now (18 to 28) my schedule is restricted— lack of time will keep me from going abroad, getting a killer internship, or having any real amazing experiences…
You couldn't be more wrong!
Being a college student is the time that allows you the most flexibility in your schedule, opportunities to study and work remotely, be eligible for grants, scholarships, and fellowships, and more.
Say it with me: you do not have to be a student to study abroad!
Click To Tweet
If you want to study abroad, intern abroad or locally, participate in a cultural exchange, start a business, or even get funding to go to college, my paid travel opportunities offer exactly that.
I was able to visit 8 new countries completely funded while a college student, and I was awarded another $40,000 by applying to scholarships and grants as a college student. Not just that, but in my junior year.
It's never too late.
Post-Grad
Okay, but once I graduate (age 24 to 28), it's over…
Nope! Not even close!
When I was 24 years old working full-time as a quality engineer, I won a scholarship to study Korean language and culture in Seoul for one week, completely paid: flights, food, attractions, transportation, etc.
…Or be awarded funds to travel abroad. Look at the infographic again—what does it suggest?
Funded fellowships, leadership programs, travel contests, international training programs, and conferences, and more. No student status is necessary.
💸 You might be interested in this article: 8 Funded Travel Programs (Scholarships!) For Non-Students
Career Aged
Even as you are progressing in your career (age 25 to 50) and working full-time, there are fully-funded travel opportunities (and moe) that await you. You can apply to speak or attend international conferences, business grants and entrepreneurial training programs, internationally recognized awards, travel contests, and workshops.
Don't be intimidated by all the teens, 20s, and 30-somethings.
Beyond +
You're well into your career (age 50+)or about to retire from it. Finally!
Hopefully, you have a nest egg of financial security to rely on. But who says you can't seek risk, seize opportunity, and see the world and have whirlwind experiences?
There are online courses, workshops, and speaking engagements to participating in, as well as awards in your industry or field.
Opportunity has no age limit! Click To Tweet
---
Has this given you any ideas? Did you pin the infographic to save it for later? Get to it!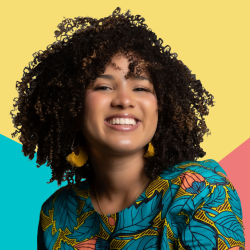 Latest posts by Gabby Beckford
(see all)