Latest posts by Tiffany Brannan
(see all)
Reading Time:
5
minutes
The Young Traveler's Network series showcases candid guest interviews of young people worldwide and the inspiring stories of how they navigate their lives and travels. They share their stories to educate, inspire, and empower others to see the world!
This week a Young Traveler named Tiffany, 18, shares her experience traveling around the USA with a parasol and vintage clothes.
---
Please introduce yourself (age, nationality, current location, current job, if you have one).
I am Tiffany Brannan, an eighteen-year-old American from Idyllwild, California. Since January of 2017, I have been a freelance travel writer and built my following on social media as The Parasol Princess Viatress.
How did you first become interested in using a parasol while you travel? Is your aesthetic just the parasol, or vintage clothes/styles and interests in general? Where does this come from?
I have used a parasol for over three and a half years. It started when I received my first white Battenberg lace parasol for Christmas of 2015. I read She: A History of Adventure by H. Rider Haggard. I related to the main character, Ayesha's, described beauty when I found that I had her basic features: long brown hair, brown eyes, and a fair complexion.
The novel made me decide to make my skin as white as it possibly could be. For almost a year, I systematically avoided the sun and protected myself with additional clothing or sunhats when outside. Then I realized that the use of a parasol made my life much easier.
My vintage-inspired style comes from my love for classic films. My family and I wear distinctly vintage clothes. My sister, mother, and I often wear hats. My father frequently wears three-piece suits. Most people look to Hollywood for fashion inspiration. So do we, but we look to Old Hollywood.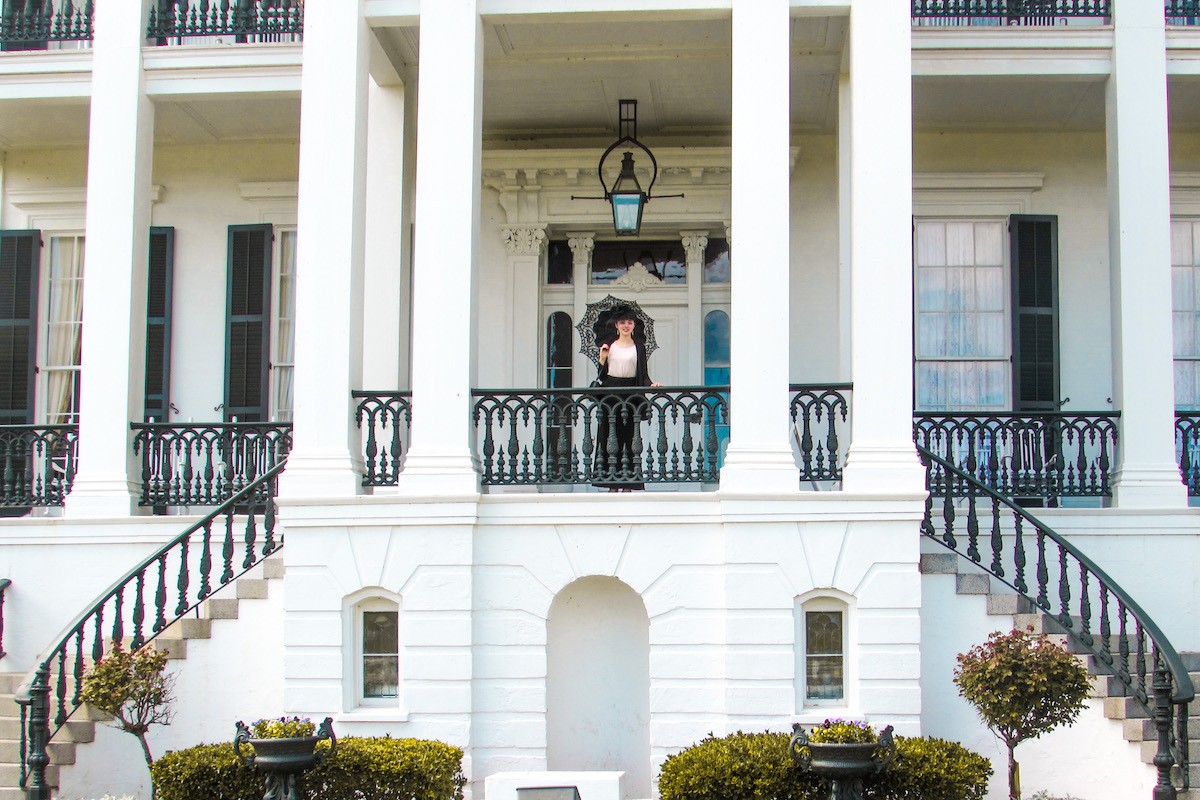 What is a typical vintage glamour outfit for you?
A typical outfit for me is a knee-length or longer dress or a skirt and a blouse. I often wear a wide belt with a skirt and blouse ensemble. I always wear seamed stockings, not pantyhose. I usually wear two or three-inch pumps and complete my outfit with a matching hat or fascinator. Whether on a trip or exploring locally, I never go out during the daytime without a matching parasol.
Do your vintage accents (heels, parasol, dresses, etc) affect the way you travel? I don't imagine you do a lot of hiking in that attire. What type of traveling do you do/what sorts of sites do you like to see?
My fashion, which most people see as very fancy, doesn't hinder me during most of my travel activities. I spend a lot of time at nice restaurants, cultural events, museums, historical sights, and shopping centers. When I visited New York three years ago, I practically covered the length of Central Park on foot, in high heels and with my parasol.
In most physical or rugged activities, I will exchange my skirt for feminine pants and wear flat shoes. On a family trip to Louisianna, I needed to wear "swap clothes," so I chose gray pants, a purple sweater, and short black boots. Although I was far more casual than I usually am, I still maintained a feminine, old-fashioned appearance and carried my parasol!
I think my parasol helps me during my travels because it allows me to carry less. I don't need sunscreen or other sun protectants when I am outdoors.
Why is it important for you wear vintage clothes and maintain your style when you travel? Why not just wear jeans and sneakers like everyone else? How would it make you feel?
When I am in a historic place, being dressed in a style that is more similar to that place's time period makes me feel like I am part of it. I am not an intruder from a modern era; I am part of that moment in history. I like to be dressed up because it gives me extra confidence.
I follow the old notion that traveling is a time to look your best. In history, there were special outfits that were considered traveling clothes, and they were always very nice. Plus, I can't wear jeans and sneakers because I don't even own a pair of either!
If something is important to you, why not dress for it? Click To Tweet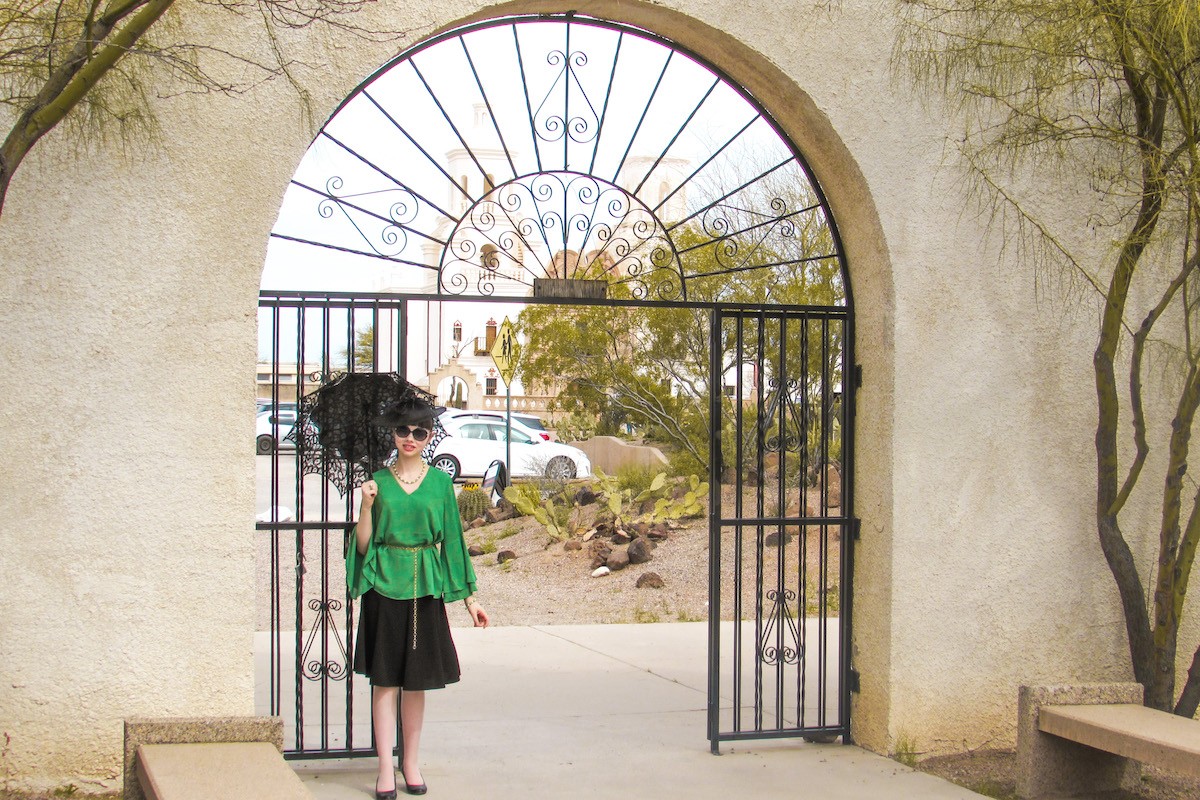 How many countries/cities/places have you traveled?
I have traveled to New York City, Arizona, Utah, and Louisiana. In addition to these out-of-state trips, I have explored practically every part of Southern California from San Diego to Santa Barbara. Every time I go out, people compliment me on my style. Many people just have to tell me that they like the way I look.
What culture/place has been most fascinated or shocked by your style? What are the most common questions you get about your style?
What I think is so interesting is the preconceived notions that people have in different regions. I find that Californians tend to be more open in their appreciation of my style than people from other states. In New York, people took the fact that we are from California as a reasonable explanation for our vintage glamour.
People had the most noticeable reaction to us in Louisiana. They really studied us when they met us, as though sizing us up. After a few seconds, they smiled and welcomed us.
The most common question I receive is, "What's the occasion?" Sometimes people ask, "Are you going to/coming from a party?" or "Are you in a play or a performance?"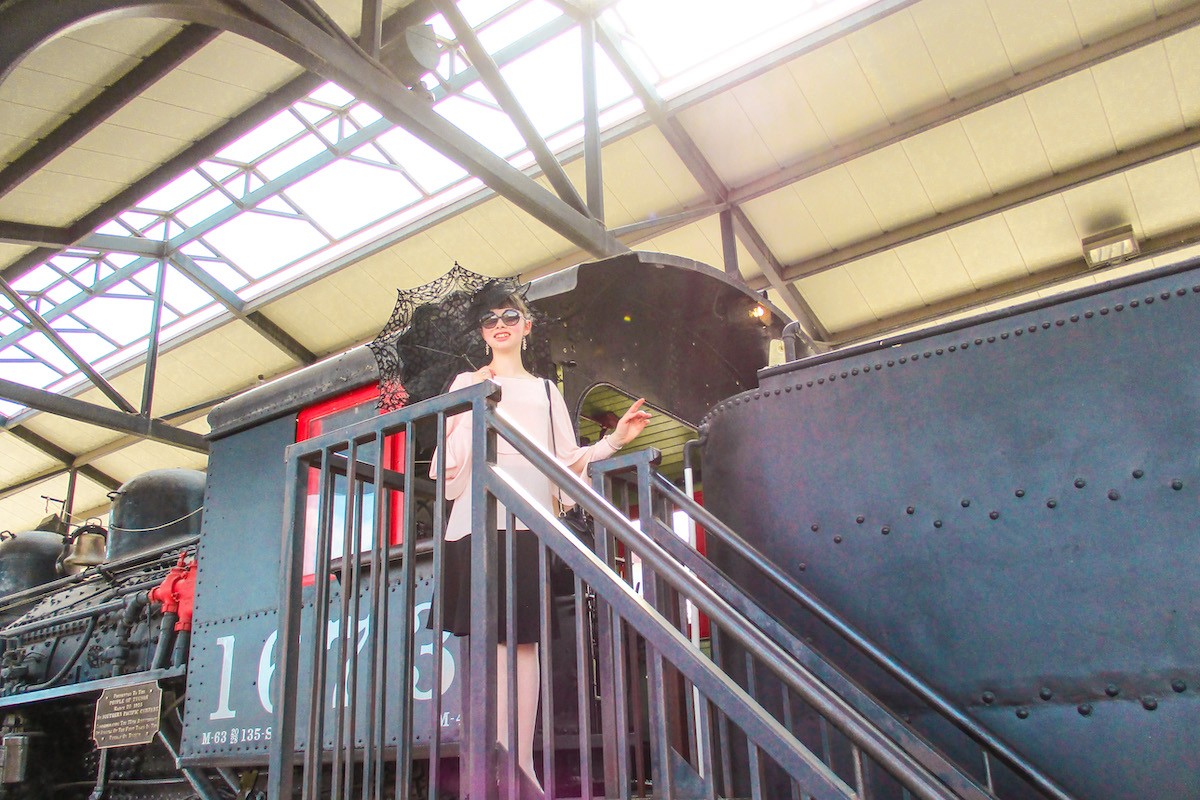 What advice would you give to another 20-something who has similar interests but is a bit afraid of "standing out too much"?
You will be surprised by how much positive attention you get from just wearing a hat or fascinator with a nice outfit. Be prepared for strangers to walk up to you and give you compliments or ask you questions!
If you make glamorous fashion a frequent practice, people will begin to recognize you very quickly. Waiters have come to my table and been so glad to see me again when I don't even recognize them! It's amazing how many strangers on the street want to talk to well-dressed people they don't know. You never know what interesting people you might meet.
If you want to make friends, become a glamour girl! Click To Tweet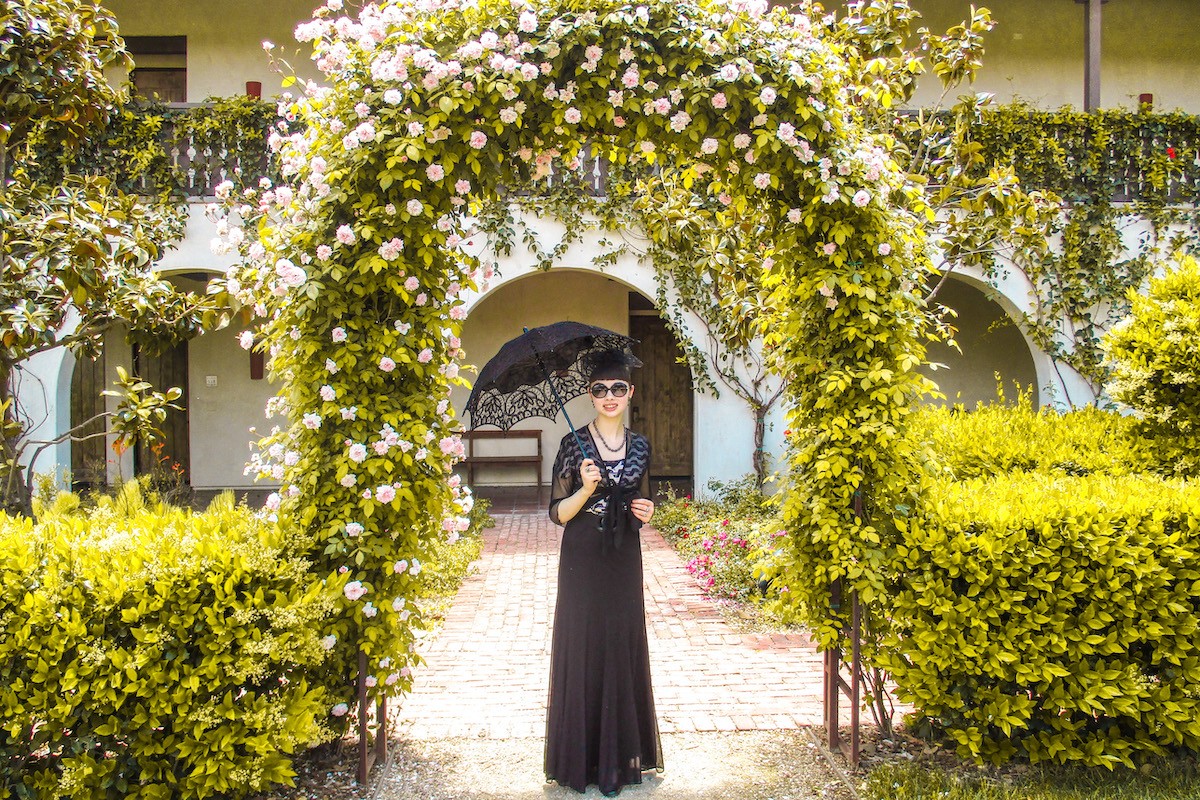 Any closing remarks, last pieces of advice, a poem or movie that would summarize your experience, etc?
If you decide to adopt a vintage style and wear vintage clothes, it will change your life. If you are consistent with this style, you will find that you have given yourself a new identity.
I have never found maintaining my style to be a chore. On the contrary, it is so much fun! When I am traveling, I love the challenge of being as glamorous as possible while conserving suitcase space. Also, it is very fun to match the style and culture of my destination with my wardrobe during my adventures.
My motto is: The world looks better when seen from beneath a parasol. Click To Tweet
---
Do you have any traditions when you travel?
Drop a comment below & don't forget to add yourself to the Young Travelers Network Facebook Group!
Are you interested in writing for Packs Light? Apply to become a contributor.
[one_half]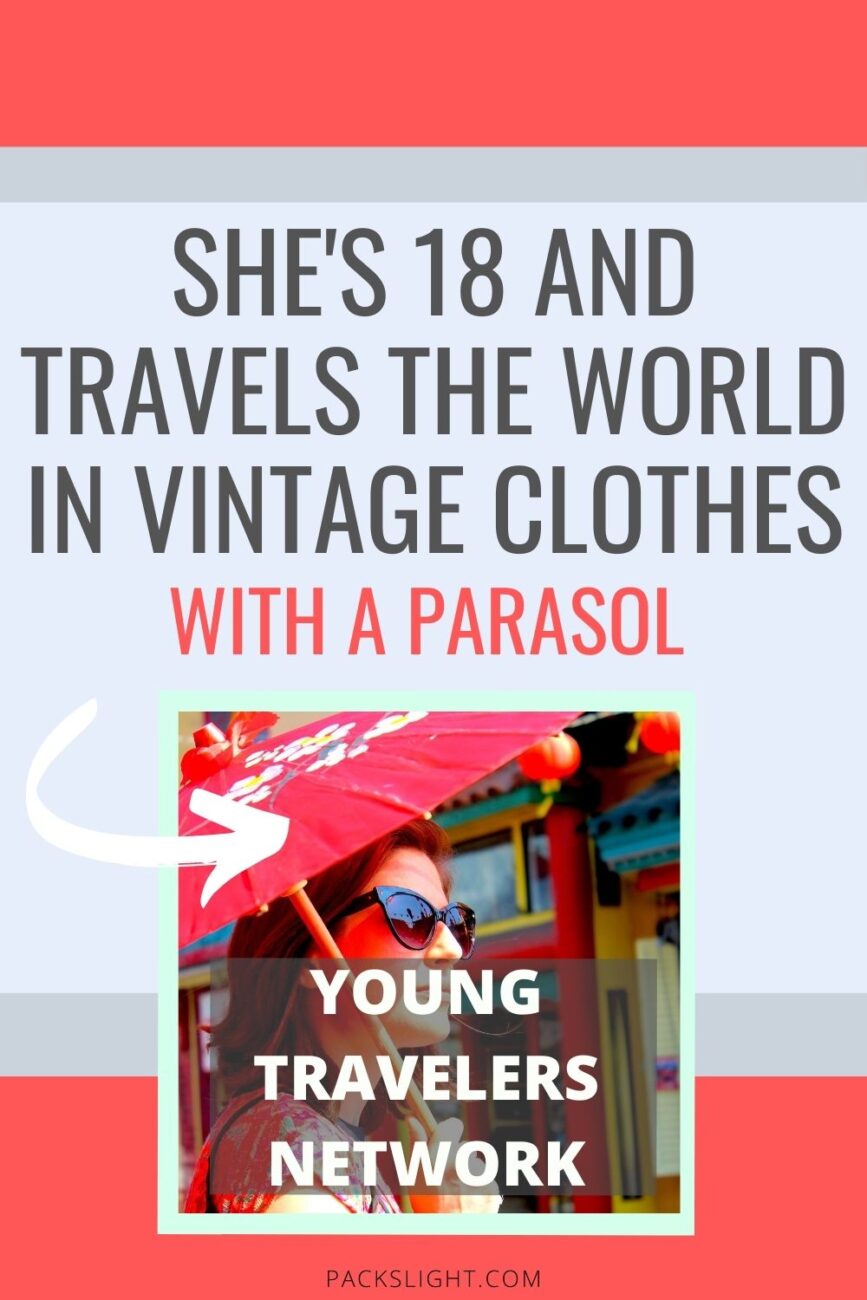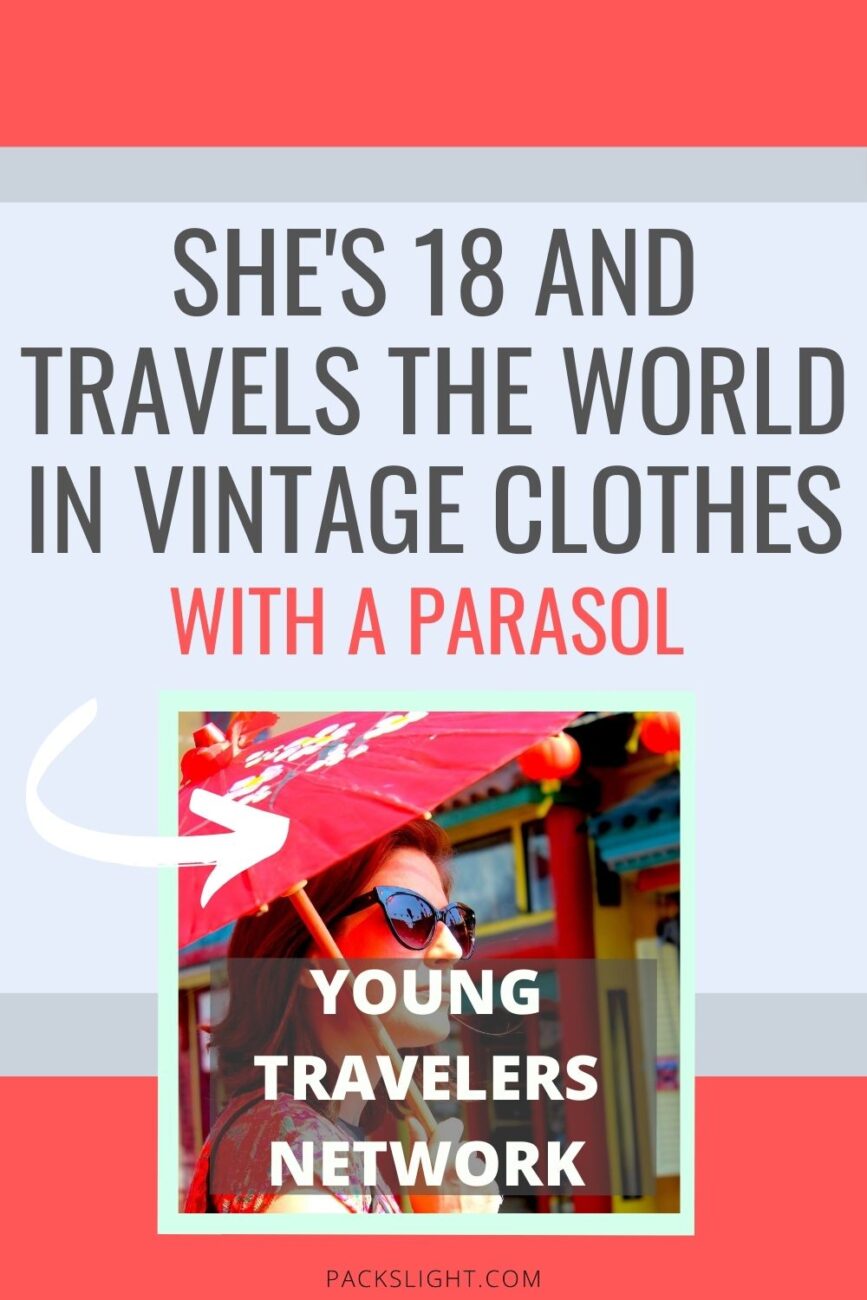 [/one_half] [one_half_last]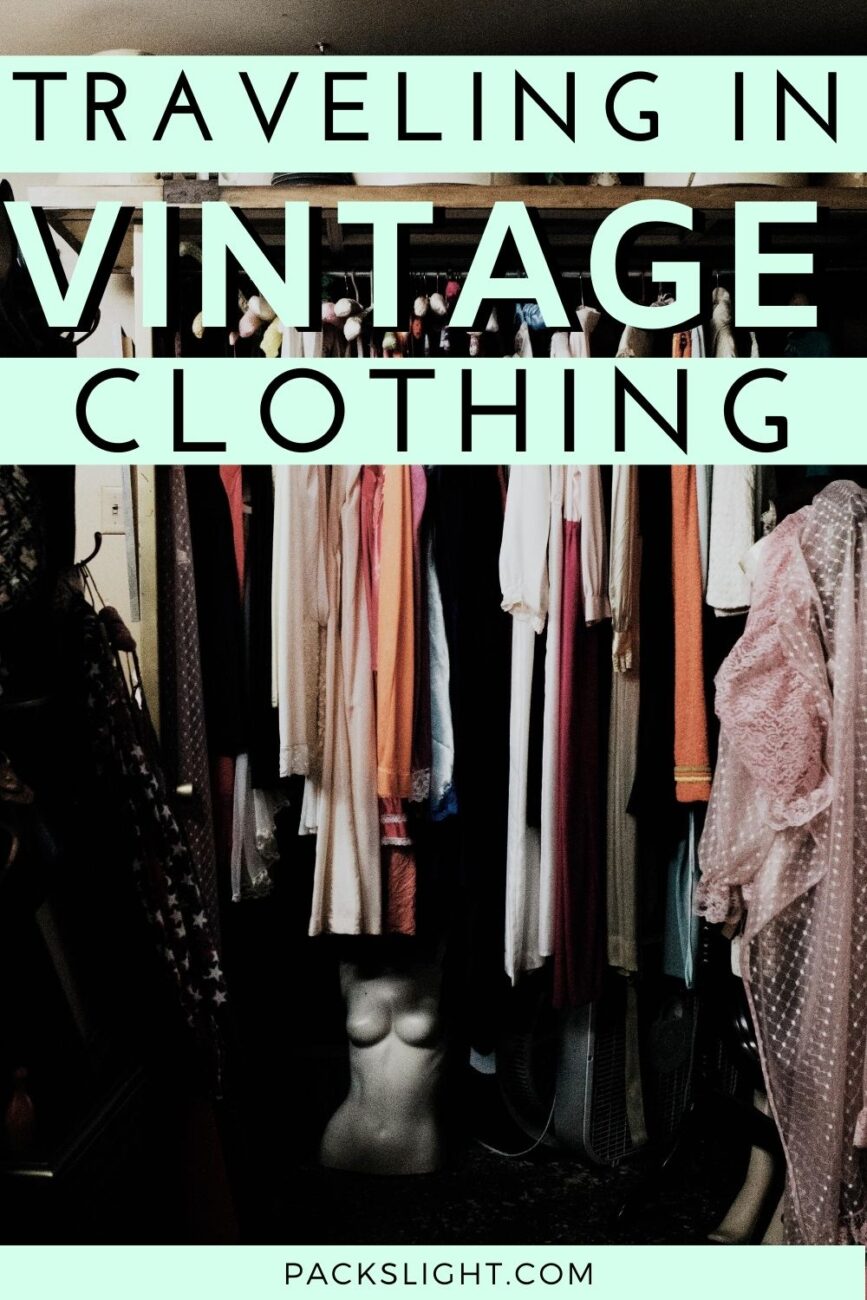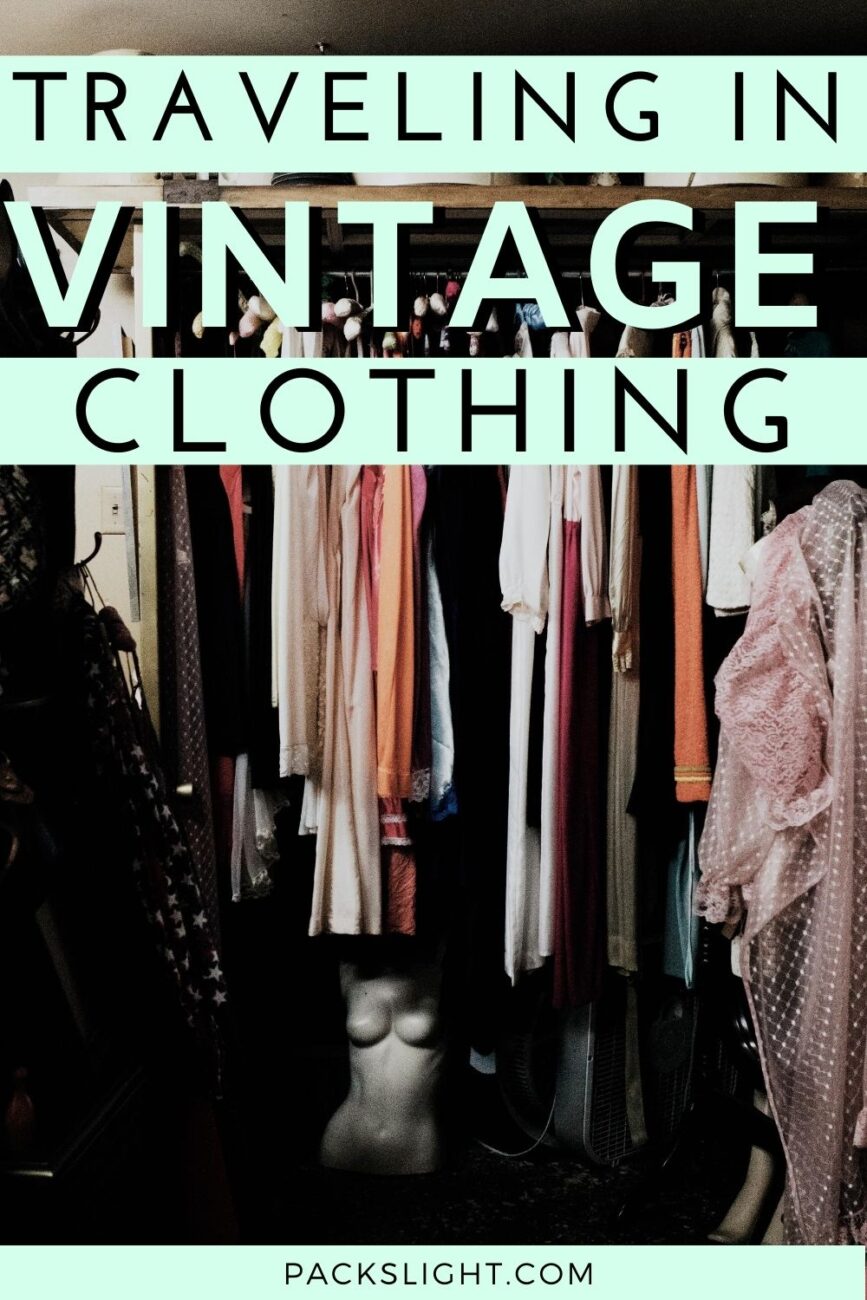 [/one_half_last]