Latest posts by Seren Hughes
(see all)
Reading Time:
4
minutes
The Young Traveler's Network series showcases candid guest interviews of young people worldwide and the inspiring stories of how they navigate their lives and travels. They share their stories to educate, inspire, and empower others to see the world!
This week a Young Traveler named Seren, 22, shares how the spiritual journey she experienced in India brought her comfort and purpose when her trip ended early due to COVID.
---
A Change of Plans
The Covid-19 pandemic has disrupted everyone's lives and travel plans. My lockdown, like so many others', has been filled with loneliness and uncertainty. The pandemic turned my life upside down, but it also took the spiritual journey I began in India on an unexpected yet welcomed turn and showed me a silver lining to this strange time. Click To Tweet
I had been traveling around India, Nepal, and Sri Lanka for almost 6 months before the Covid-19 situation escalated in March and I had to cut my trip short to fly home to the UK.
The cliché reason to travel that part of the world is for the spiritual journey through yoga, Buddhism, and meditation. Many of the travelers I met in these countries were there at least partly for spirituality and I was no different.
What I didn't expect was how my spiritual journey would progress.
Yoga Teaching Qualification in Rishikesh.
Rishikesh is known as the spiritual home of yoga due to its proximity to the Himalayas and the holy river Ganges, which runs through it. The course was an incredible experience that opened my eyes to yoga philosophy and deepened my practice.
As I continued traveling after the course, I practiced yoga and meditation almost every day. Often this was on the rooftops or balconies of hostels, or on a beach if I was lucky. I would get up at 6 am so that I would be finished by the time everyone else woke up.
Months later, and at what turned out to be the end of my travels, my first teaching opportunity popped up at a hostel in Sri Lanka. This was my first time teaching and I knew I had a lot to improve on. Sadly, I only had the chance to teach a few times before the pandemic sent me home.
Continuing my Spiritual Journey at Home
A few weeks into lockdown, some school friends asked me to teach them yoga. I started teaching them online on Zoom. Before I knew it, that group was expanding and other opportunities started to pop up.
I graduated from university only last year, so I had quite a few university students on my social media. A few different university clubs approached me about teaching a class for them. Things spiraled and I'm now teaching 3 classes every week, with a few one-offs here and there, all online.
I had taken the yoga teaching course back in October to further my own understanding of the practice. I hadn't intended on teaching and yet here I am, sharing that practice with young people across the UK.
A Blessing in Disguise
I wouldn't have started teaching regularly if it wasn't for lockdown; I wouldn't have been able to teach so many people during a pandemic if it wasn't for video call technology; I wouldn't have had so much interest in my classes if it wasn't for the pandemic! Teaching yoga has very much been a product of quarantine for me.
One thing the pandemic has taught me, it's that you can plan as much as you like, but life will always throw surprises at you. It's up to you to make the most of them. Click To Tweet
My classes have both connected me to new people and reconnected me with old friends. They have provided a small source of income and a structure to my days. I also find teaching incredibly relaxing and it has done wonders for my mental well-being.
Most of my students are between the ages of 18 and 25 and are new to yoga. I don't think they would have thought of doing yoga if it wasn't for the pandemic giving them more time and the need for self-care. For some, having a friendly face to teach them was perhaps less intimidating.
I intend on teaching yoga online for the rest of the summer before I start postgraduate study in September. With life slowly returning to normal, I'm not sure where the more distant future will take me concerning yoga or travel, but if there's one thing the pandemic has taught me, it's that you can plan as much as you like, but life will always throw surprises at you. It's up to you to make the most of them.
---
Did you have to adjust your travel plans due to the pandemic?
Drop a comment below & don't forget to add yourself to the Young Travelers Network Facebook Group!
Are you interested in writing for Packs Light? Apply to become a contributor.
[one_half]
[/one_half][one_half_last]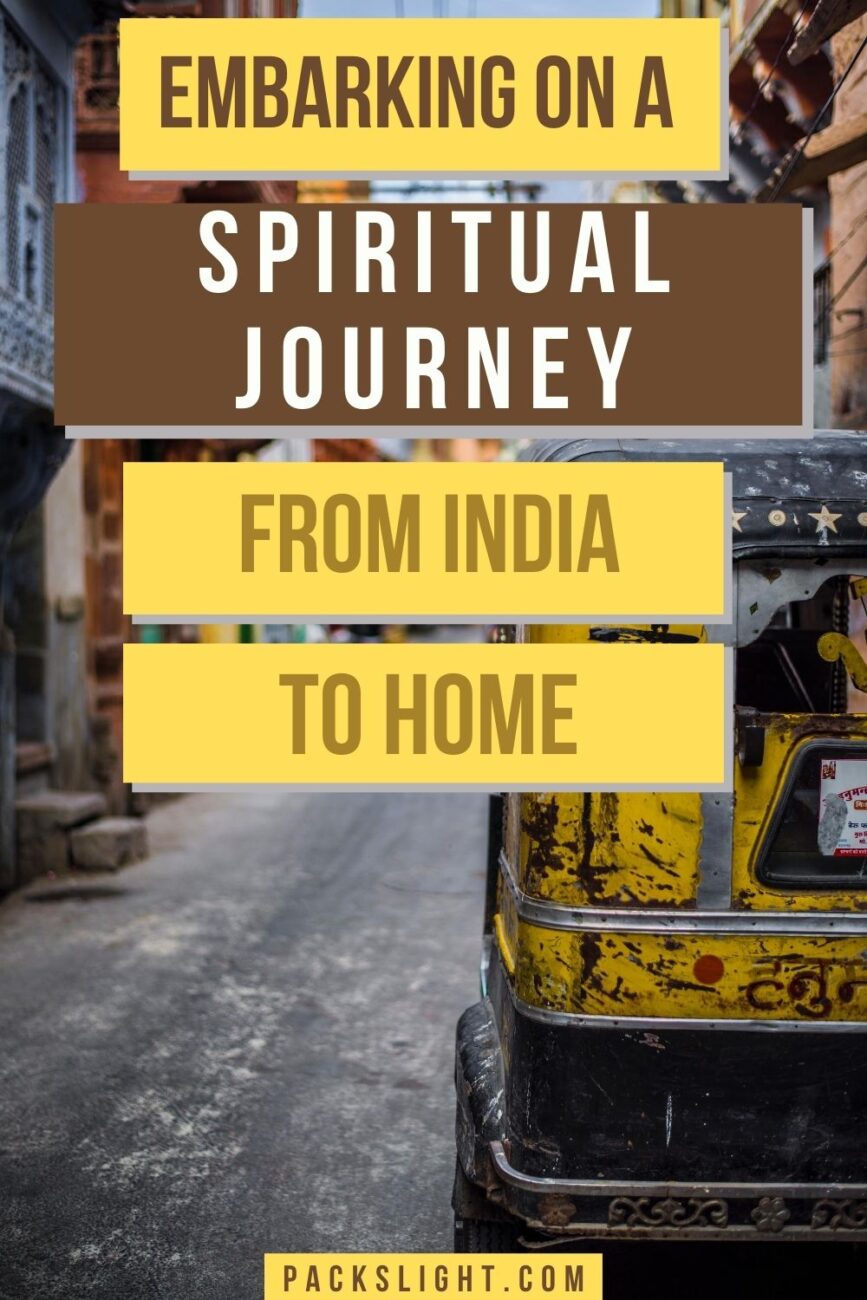 [/one_half_last]