Reading Time:
8
minutes
Where should you go for a road trip in Virginia? What are some unexpected or lesser-known places to see in Virginia? What is there to do in Virginia besides Virginia Beach and NOVA? Want road trip ideas from Richmond, Virginia?
The push to explore the outdoors has been huge in recent years! And if you're in Virginia, you're in luck—our state has extremely diverse options for outdoor activities what is that be wine tasting or waterfall chasing.
But, if you're like me and have lived here more than 15 years there might be a chance that you haven't been a hundred miles outside of the I-95 corridor.
I went on a 10-day Virginia road trip to some extremely underrated places in the state, and I'm sharing my itinerary!
This post is sponsored by the Virginia Tourism Cooperation. All thoughts are my own. There also may be some affiliate links in this post. Cool? Cool.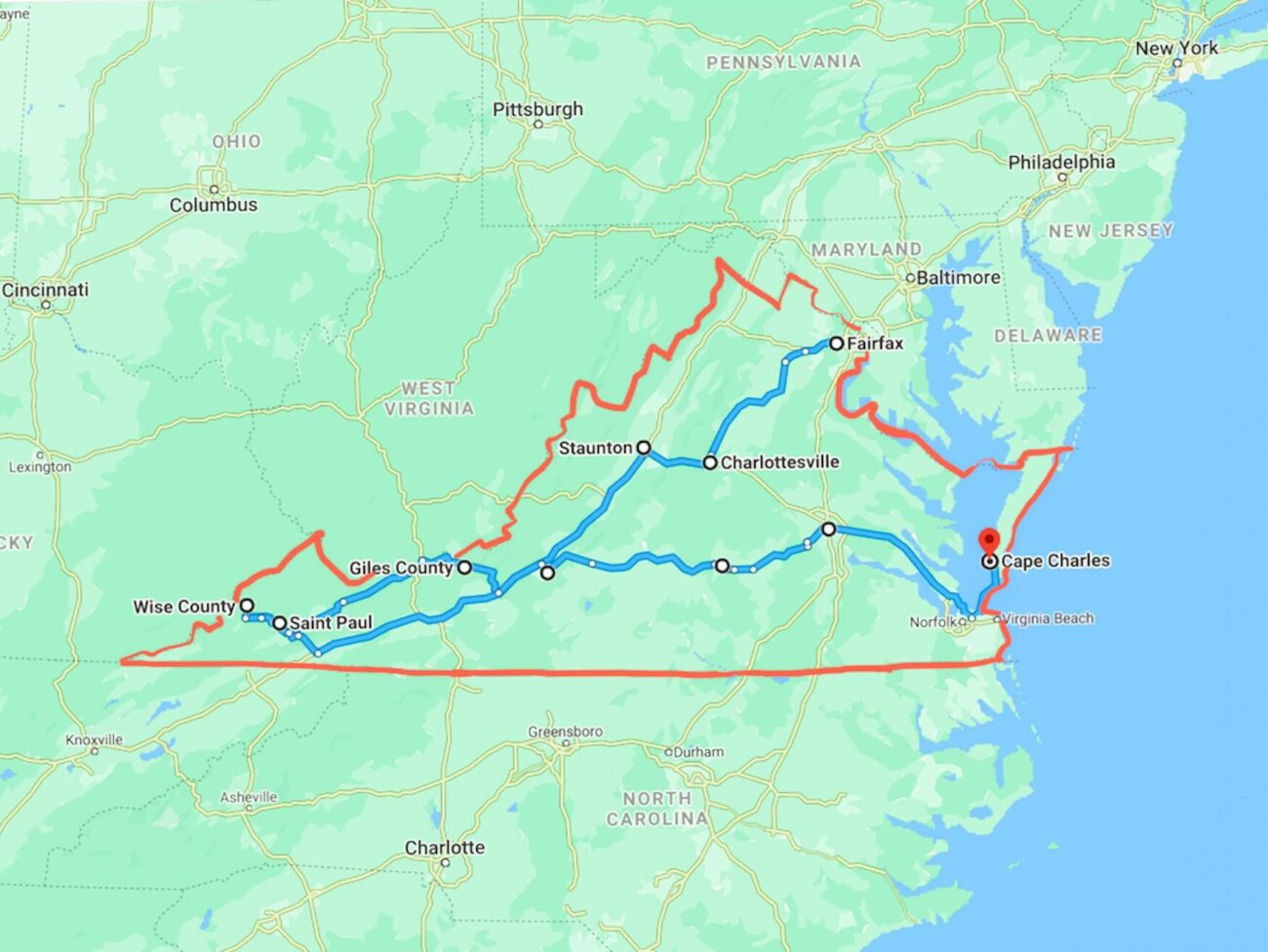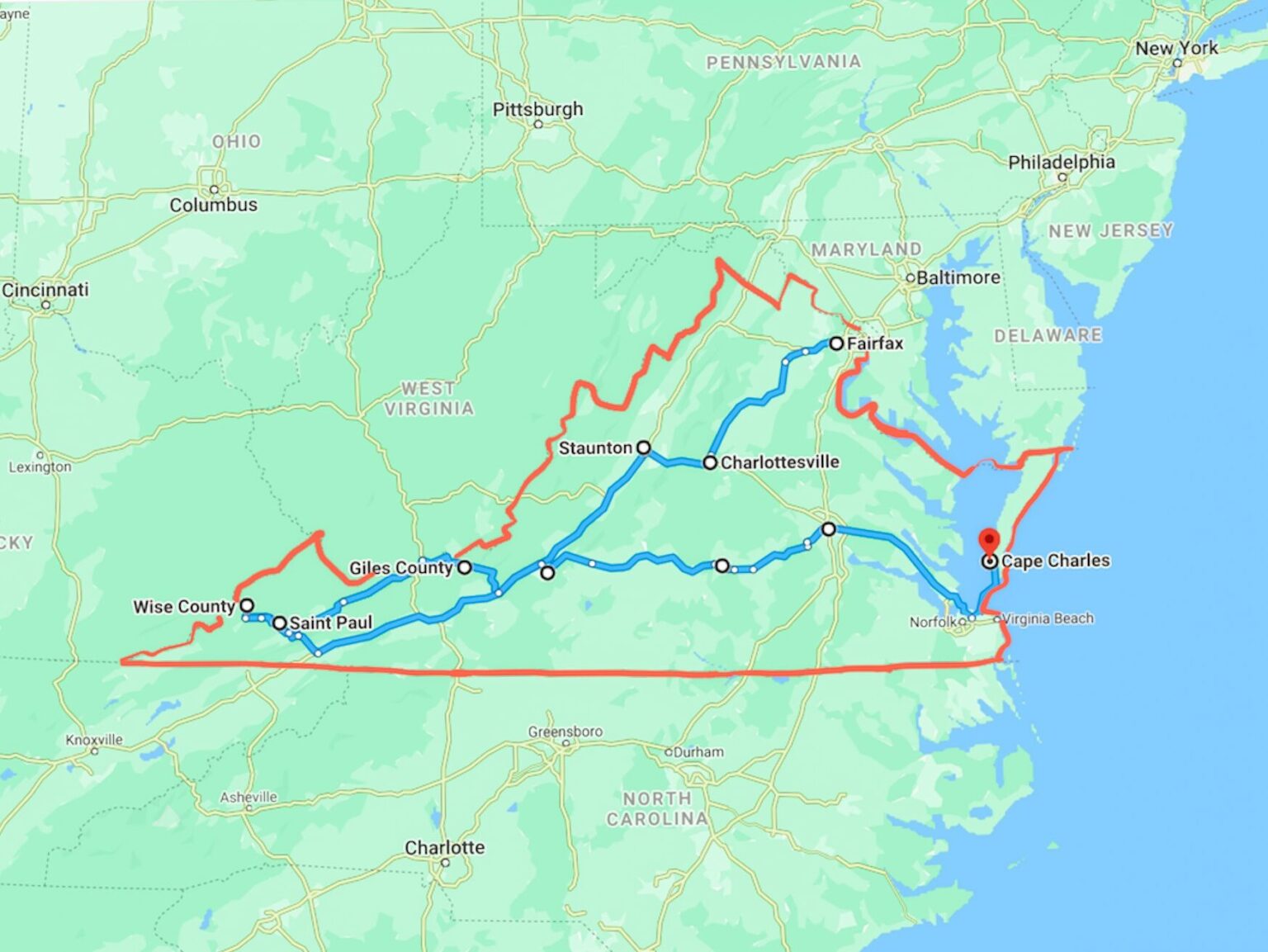 Who is this itinerary for?
I went on this whirlwind trip with my best friend, Grace—two 20-something, solo traveling women looking for a socially distant, adventurous, comfortable, Black-owned/Black-history centric trip! With a little outdoor adventure.
There are activities in this for all sorts of travelers—family, couples, solo, young, and old. But if you're young, moving at a fast pace, and alright with a pretty energetic schedule, you'll really enjoy this!
🗺 This itinerary assumes you're beginning in the Northern Virginia (NOVA) area because that is the most populous area in the state. If you are, I highly suggest exploring what D.C. has to offer!
2 days in Charlottesville, VA: vineyards, art, and Bogo Bagels
Leave in the morning to make it to your first stop, Charlottesville, by the early afternoon.
Before you reach downtown, stop at King Family Vineyard, where you'll have your first socially distanced outdoor activity: horseback riding!
You can book a 90-minute group horseback ride with Indian Summer Guide Service and get a tour of the entire winery—no prior riding experience required. Purchase a few bottles of wine and pack them in your car's trunk to last you the rest of your Virginia road trip.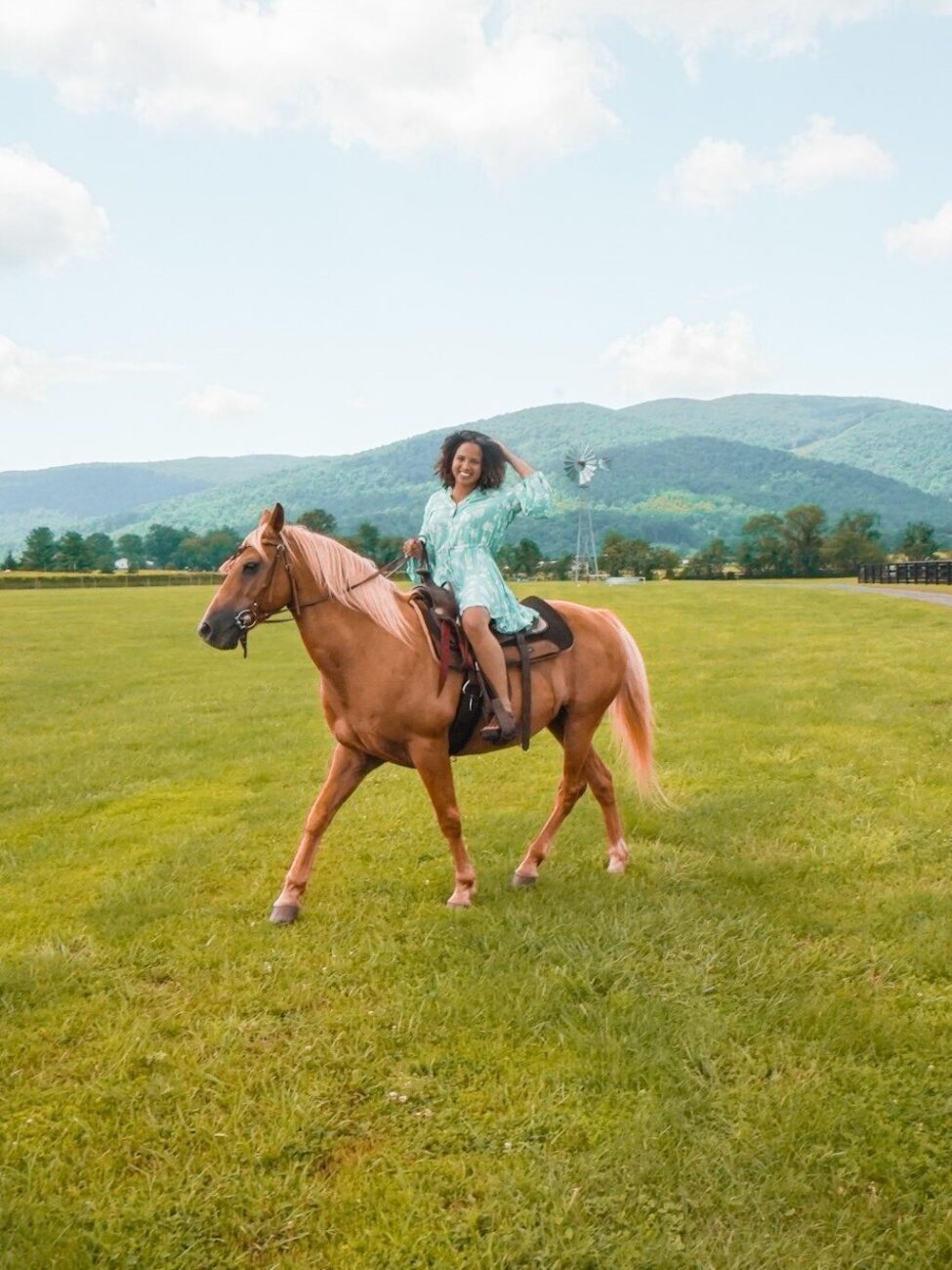 Then head into the main city of Charlottesville and drop your bags off at your hotel: Might I suggest the 2020 newly opened Quirk Hotel?
They are oh-so-aesthetic, have an open-air rooftop to enjoy, and a free gallery on the bottom floor of the hotel where they showcase local Charlottesville artists.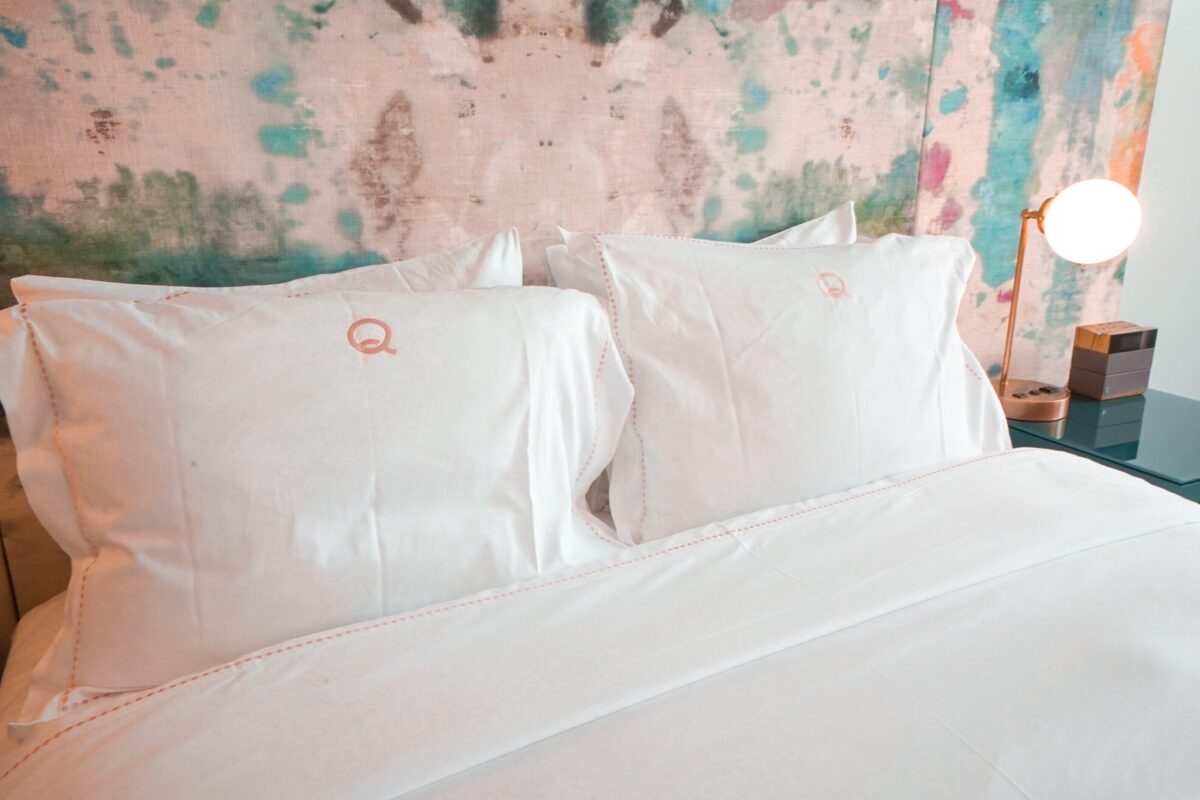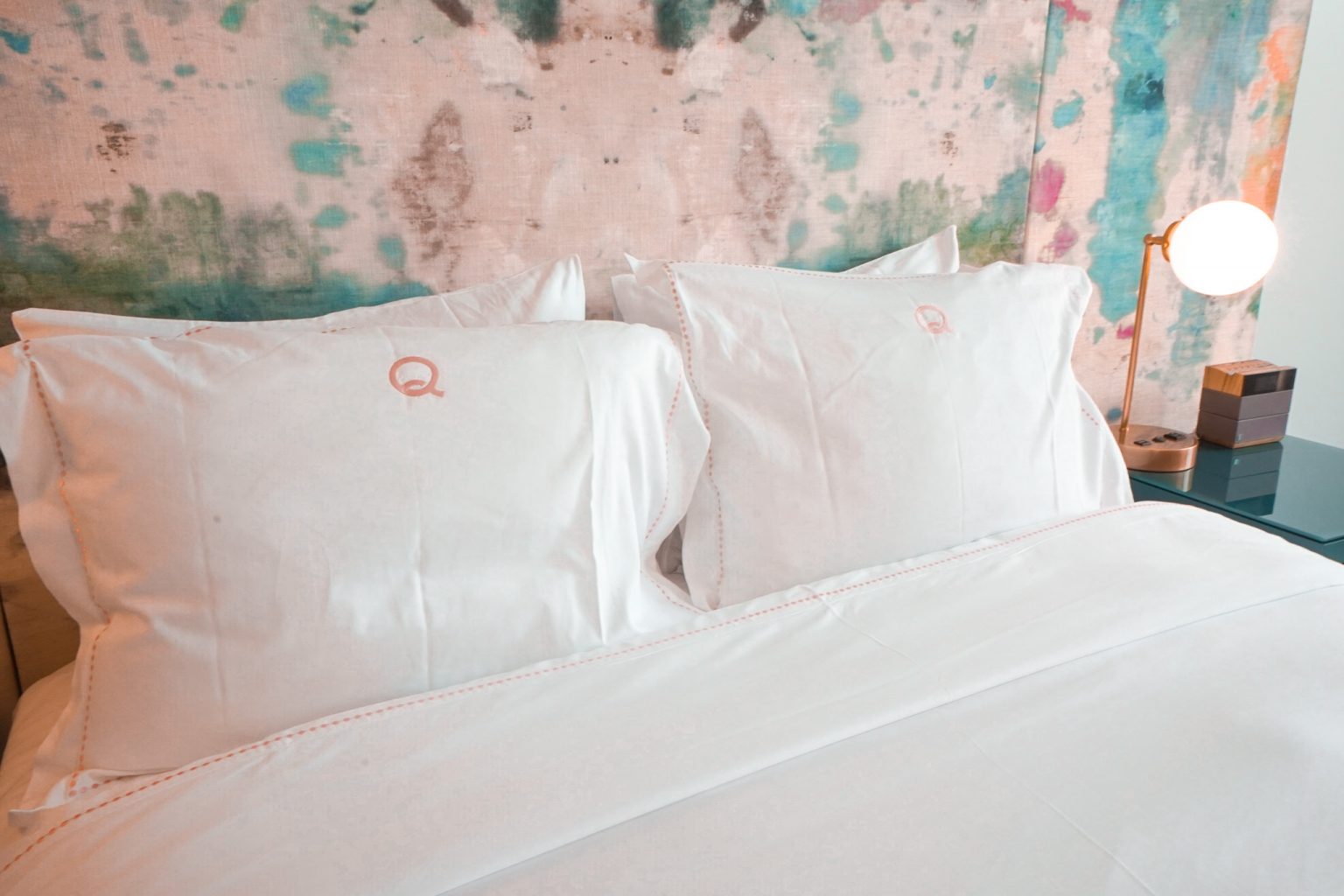 Hungry? Stroll 10-minutes down the street and grab Bodo's Bagels for lunch. This Virginia staple is so popular that any Charlottesville visitor has no doubt gone there. The drive-through-only line wraps around the building for a reason: the variety of loaded bagels are as big as your head and absolutely delicious!
For Day 2 in Charlottesville, if the weather is good, you can spend the rest of the day exploring Charlottesville's Downtown Mall, or stop into the IX Art Park.
"The Looking Glass" is Virginia's first immersive art exhibit, and truly a unique Virginia experience. Check out the trippy TikTok tour I made of it, below!
Don't worry, you can get your bearings back by unwinding at dinner: almost just across the street is Public Fish & Oyster. The restaurant has beautiful indoor and outdoor seating, and most importantly, a Happy Hour for yummy Virginia oysters.
Have a good night's sleep at Quirk (I love their vintage white-noise machine in each room!), because you have an early morning drive to your next top: Staunton.
But not before supporting MarieBette Cafe & Bakery, a local-Charlottesville, Black co-owned cafe. And if you're a really earlier riser, you should go up to Carter Mountain Orchard on your way out of town for some apple picking, and for some of their staple apple cider donuts!
Road trip to Staunton, VA (2 days) –
Arrive in Staunton, VA, and check in to the Blackburn Inn for reasons you will soon see.
Staunton, VA is an adorable smaller town that reminds me of downtown Fredericksburg—walkable, with many little shops, and restaurants.
🍕 In 2020, the town of Staunton, VA began the Dine Out in Downtown initiative where they close the entirety of Beverley St. for the weekend and people can dine al fresco at any of 13 restaurants!
Around 5 PM plan to have dinner at Zynodoa for some yummy southern cuisine. Why so early? Well, I want to leave you some time…
Depending on when you go, you might be lucky enough to catch the American Shakespeare Center's outdoor-adapted rendition of Twelfth Night or Othello!
Finally, I recommend retiring to The Blackburn Inn if you have the means. I mean… the photos speak for themselves.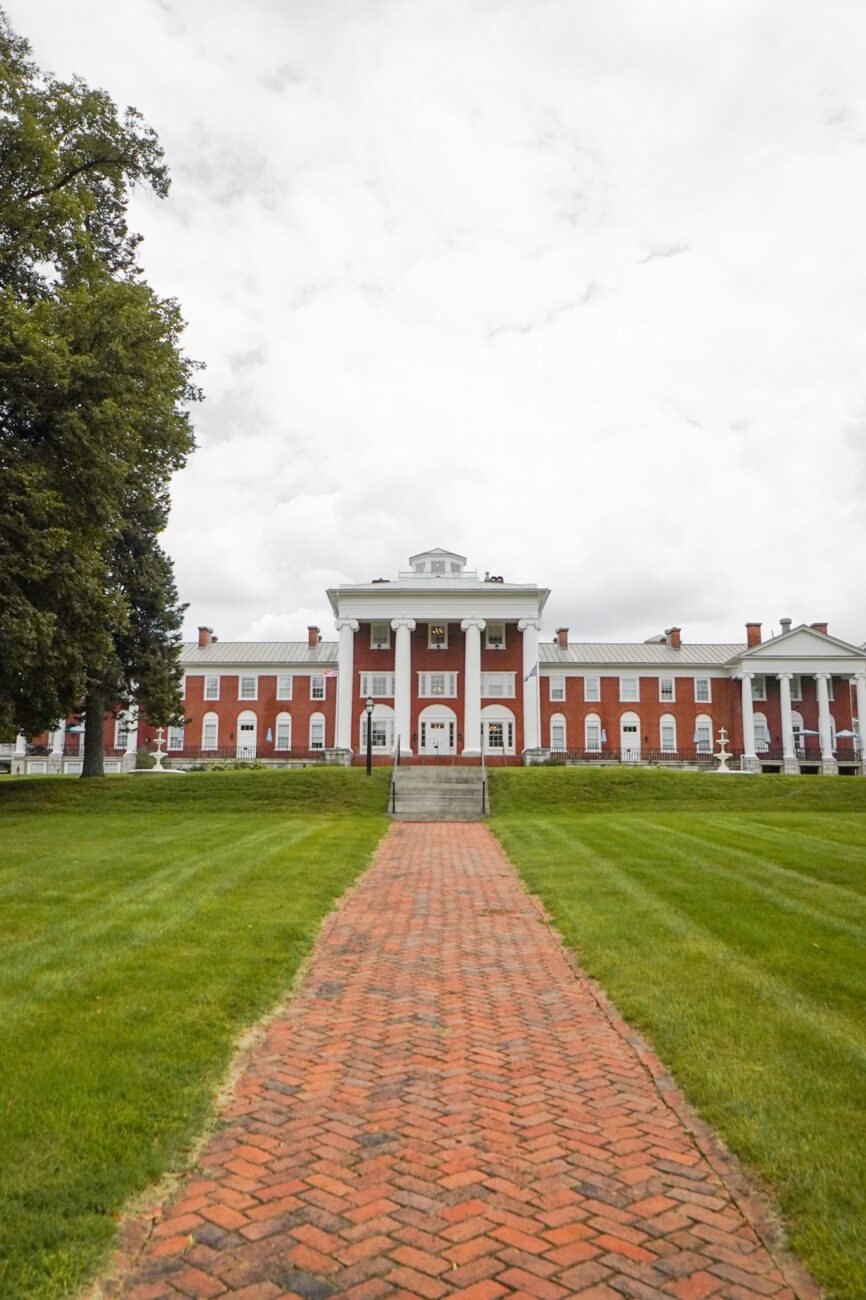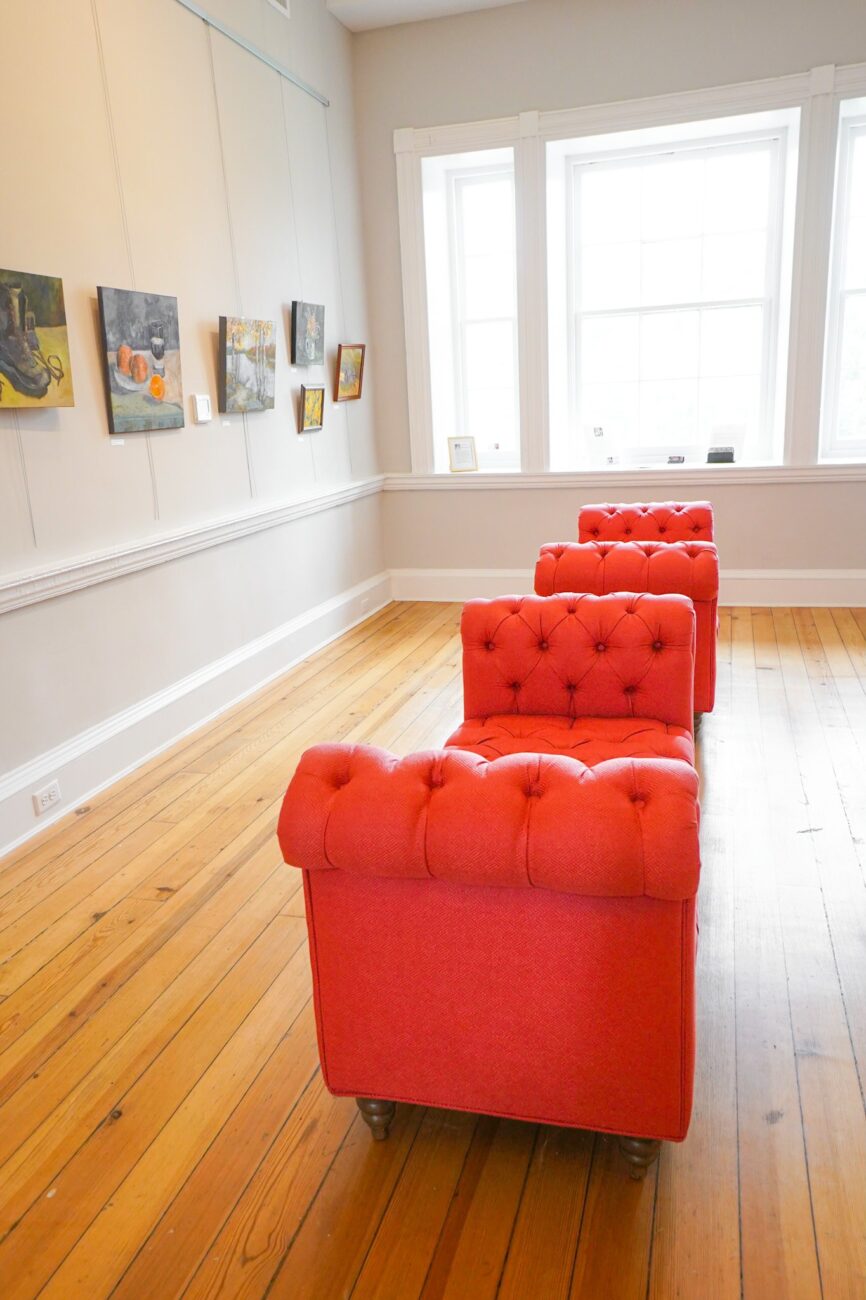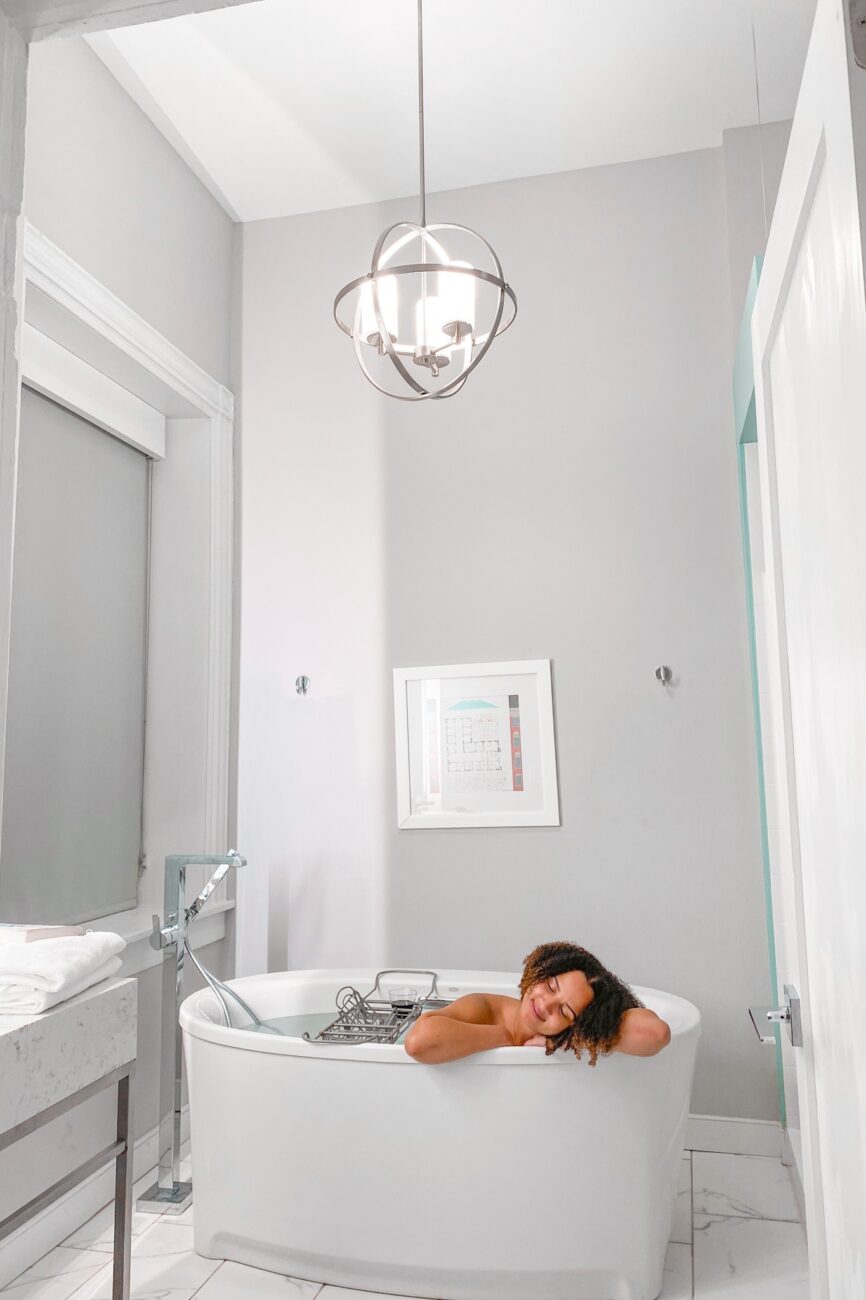 Giles County, VA (1 night) – Dirty Dancing (seriously!),
Mountain Lake Lodge has a longstanding claim to fame that might interest you… Get your nostalgia ready for the film location of Dirty Dancing!
We were lucky enough to attend during one of their Dirty Dancing weekends full of movie-themed events, a self-guided tour of the property and Baby's cottage, and a socially-distanced dance party.
However most of these events were at night, so what to do during the day?
Start by organizing a kayaking experience with Tangent Outfitters—you can do a solo session that takes about 2.5 hours from drop off to pick up point. Don't worry if you have no experience, it's Class 1 and 2 rapids only and you can't get lost on a one-way river!
For a late lunch, I have to recommend eating at Bluegrass BBQ for a delicious, affordable, and very western-Virginia meal of… deep-fried frog legs.
Now listen: I am a full-time avid traveler and have eaten odd eats from cow tongue, to horse sashimi, to alligator. But something about frog legs had me shaking in my boots. But, do it for the gram, right?
…When I tell you those frog legs were absolutely, undeniably delicious, part of me wishes I was lying. It tasted like a cross between fried shrimp and fried chicken, and the honey pepper sauce they serve it with sent me into the outer limits of the galaxy.
If you're brave enough to try it, you won't regret it!
Before you leave the Giles County area, consider stopping by the Town of Narrows and hiking Mill Creek Falls. This hike is a safer, more accessible alternative to Virginia's famous Devil's Bathtub.
Just a 25 minute Moderat walk can get you to the beautiful, babbling Brook, and have you immersed in Virginia's beautiful wilderness.
Road trip to St. Paul, VA (2 days) – Mudding time!
The drive out to this corner of VA is especially beautiful in the early morning when the morning fog still sits in the valley, I highly recommend it.
Walking into The Western Front Hotel was a shock in the best way! I never would have imagined one of the most rural-meets-modern, beautiful, intentionally-designed hotels I'd ever stay out would be in this reformed coal-town in Western VA.
We've been in quarantine for a lot of 2020, and now winter is coming up. Now's the time to get that Fall road trip in and get muddy, sweaty, and happy outside while we can!
Click To Tweet
What makes this town even more special is how the town is so integrated—a must-do experience is ATV mudding through the backwoods and getting absolutely soaked.
But how to clean off when you're done? The Western Front Hotel's showers were designed with mud in mind, and your filthy rinse won't clog their pipes!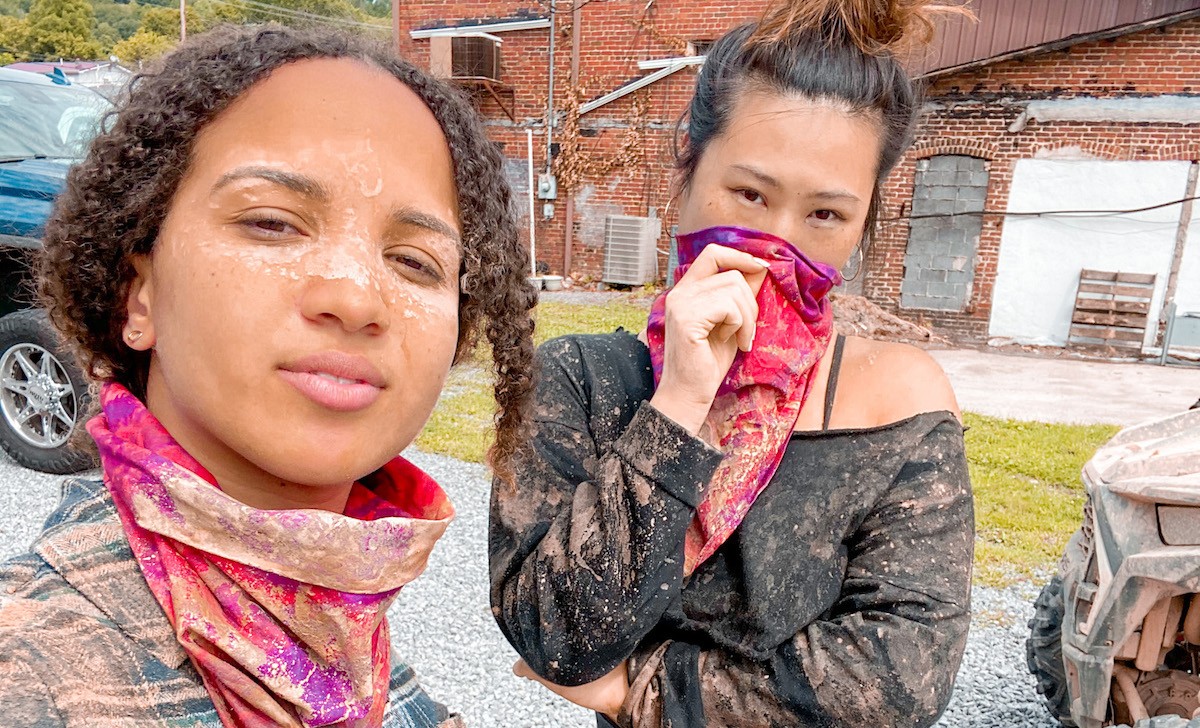 We'd originally planned to hike to Devil's Bathtub, but the summer rains can make it such a treacherous hike, for no reason. Little Stony Falls was a lot easier to navigate to, with a stunning waterfall and cooling mountain pool.
Things to do in Roanoke (2 days): Glamping, outdoor adventure, and stardom await
Start your day by getting some Black-owned morning juice at RND Coffee and head up to the Roanoke Star—the largest, free-standing, man-made, illuminated star in the world. It's a great photo op and view of the city and view of the Blue Ridge Mountains.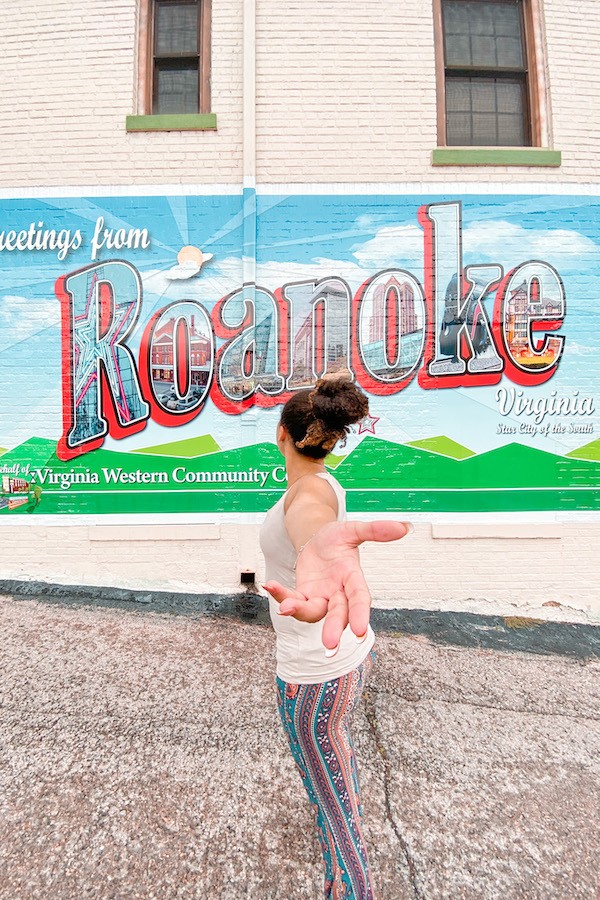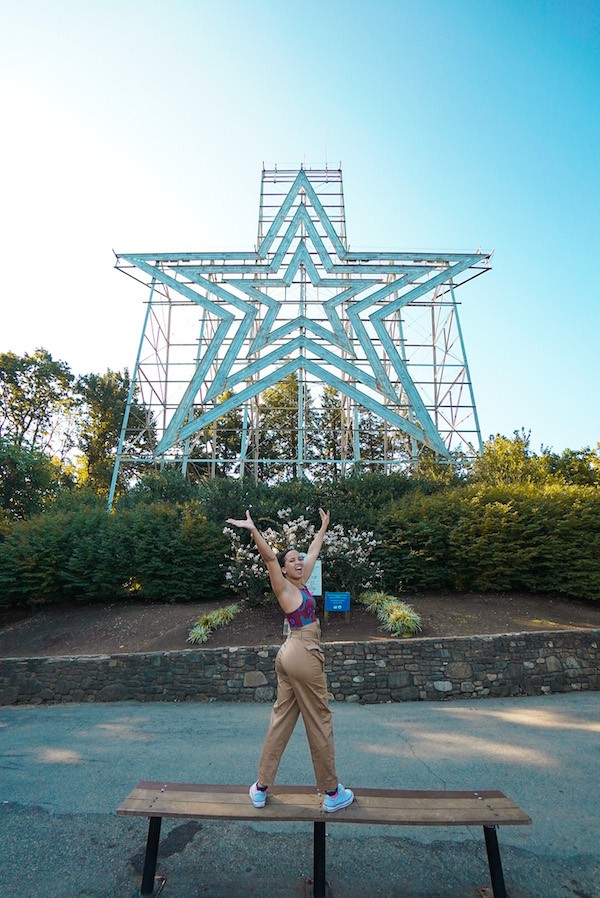 After then you can spend the day looking for Roanoke's hidden street art, hiking the nearby Dragon's Tooth, eating at delicious restaurants downtown, or recreating the summer camp memories of your youth at Explore Park!
Through their targeted demographic for activities is kids, it's designed for fun for all ages and we ziplined, hiked, and tubed, and even camped overnight at Explore Park in their canvas glamping tents!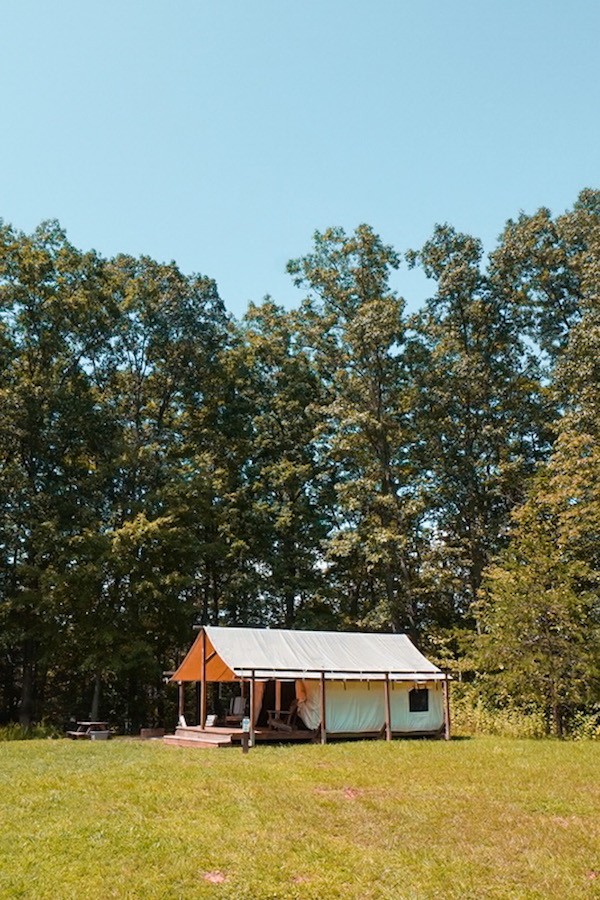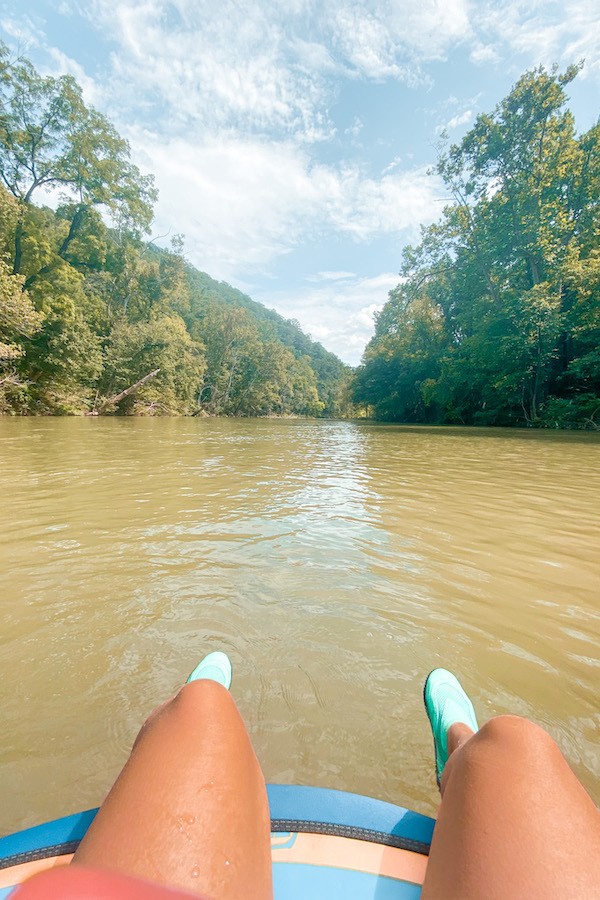 Next up, Farmville: what is there to do? Bridges and Black history!
Farmville is an aptly named, quiet, simple town most famous for being home to Longwood University and Greenfront Furniture store. But there are some interesting and adventurous activities to find here too!
Start by taking a 2,400-foot stroll down High Bridge Trail State Park's High Bridge—there are some spectacular views and the surrounding trails are great to explore on foot or bike.
Then check-in and drop your things at your hotel—we stayed at the Hotel Weyanoke which was convenient, adorable, and closeby to the university and great restaurants nearby.
Like their hotel restaurant Effingham's (seen below) or a block away at North Street Press Club where we had a delicious dinner of poke and fish tacos. They also have a great tequila Tuesday deal.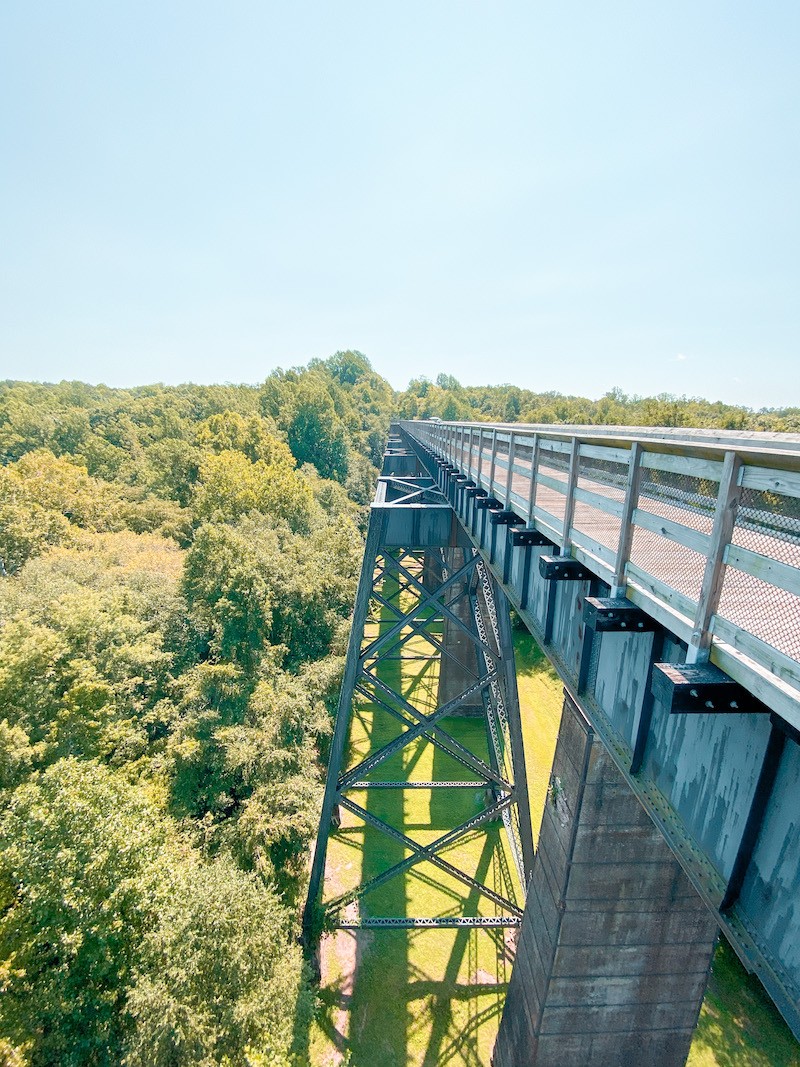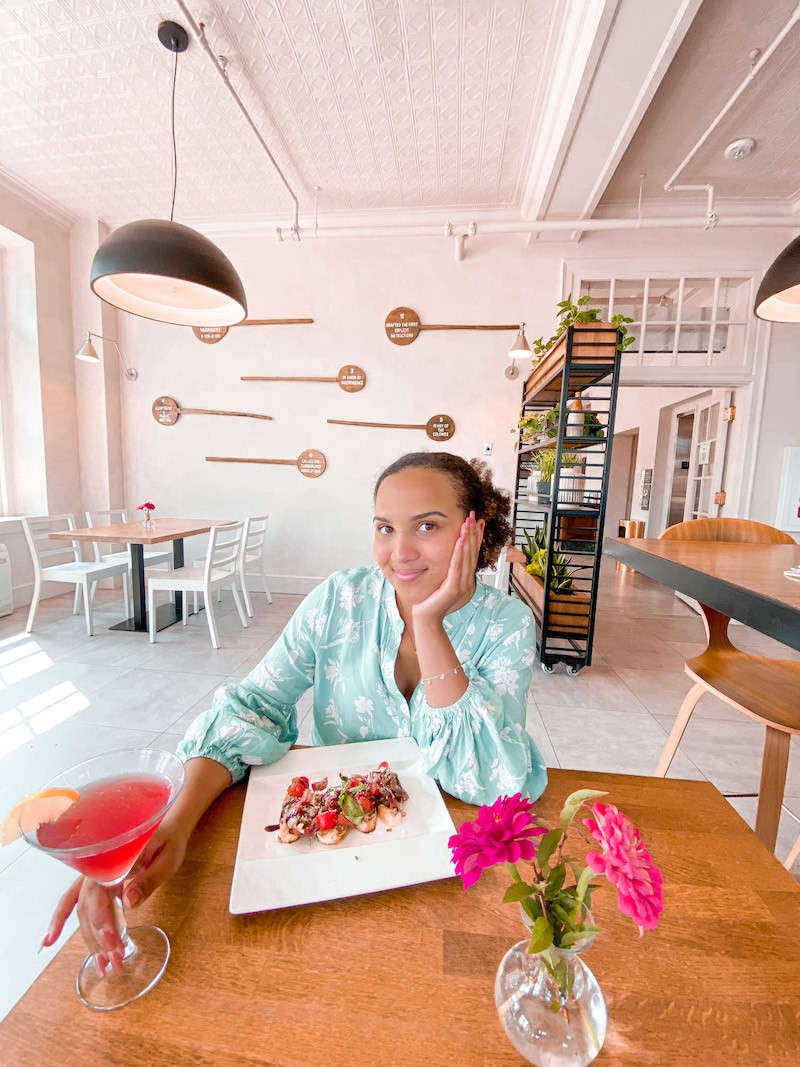 The one can't-miss stop in Farmville has to be the Moton Museum, Gen Z and Black-history lovers, especially for you.
There is so much Black and American history that has yet to be known by the mainstream, and this museum highlights one of them—the stories of Barbara Johns and the 16-year-old activists in Farmville whose fight for a better education led to the Civil Rights Movement as we know it.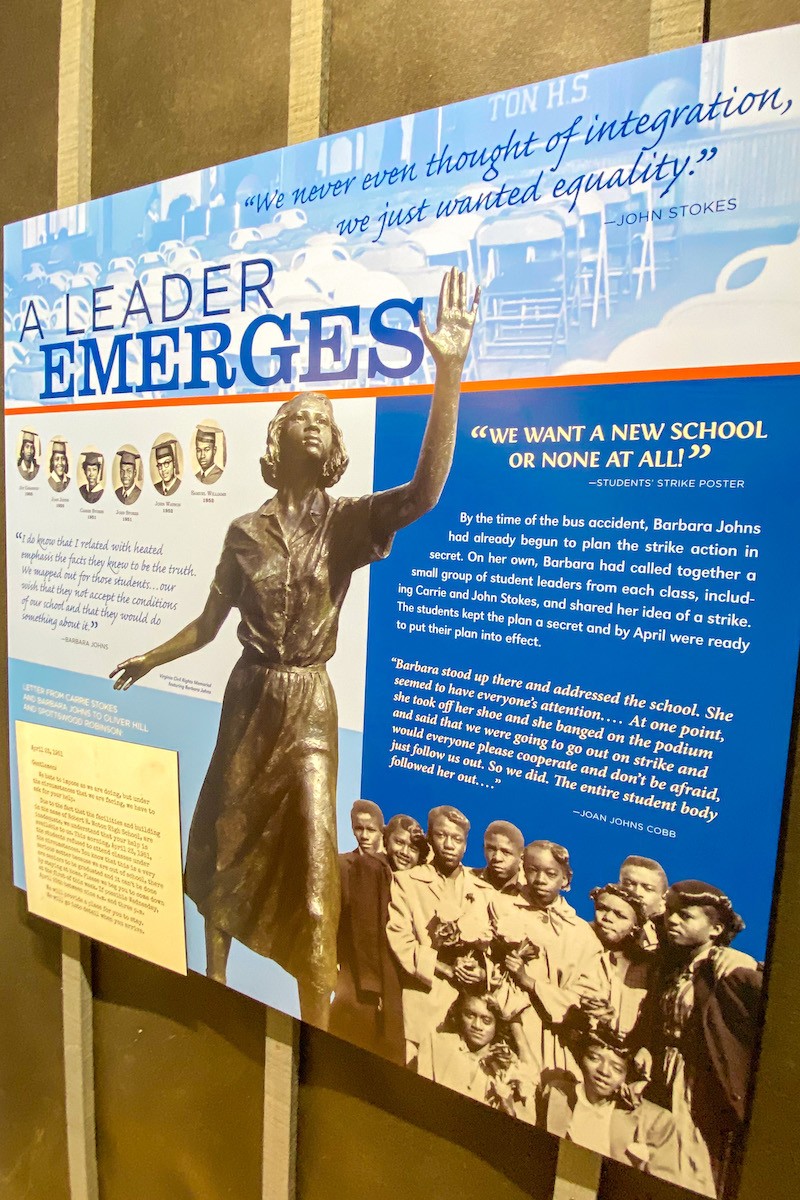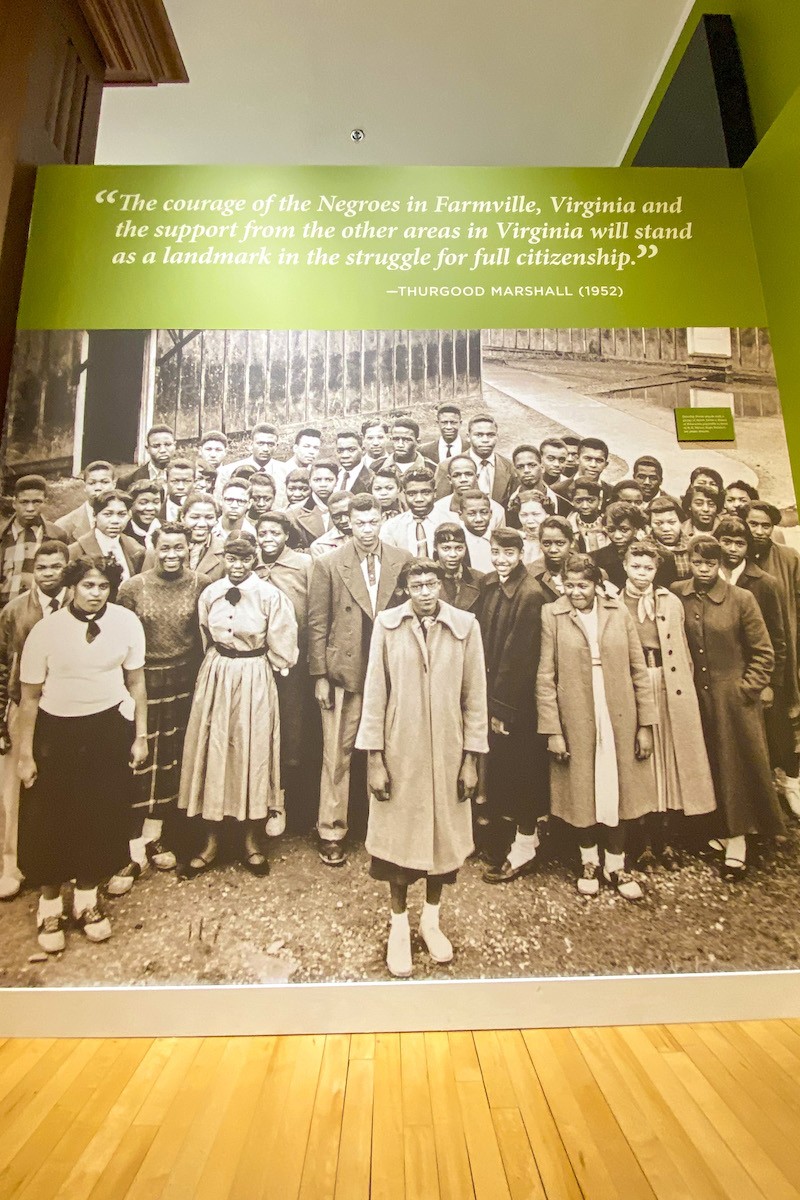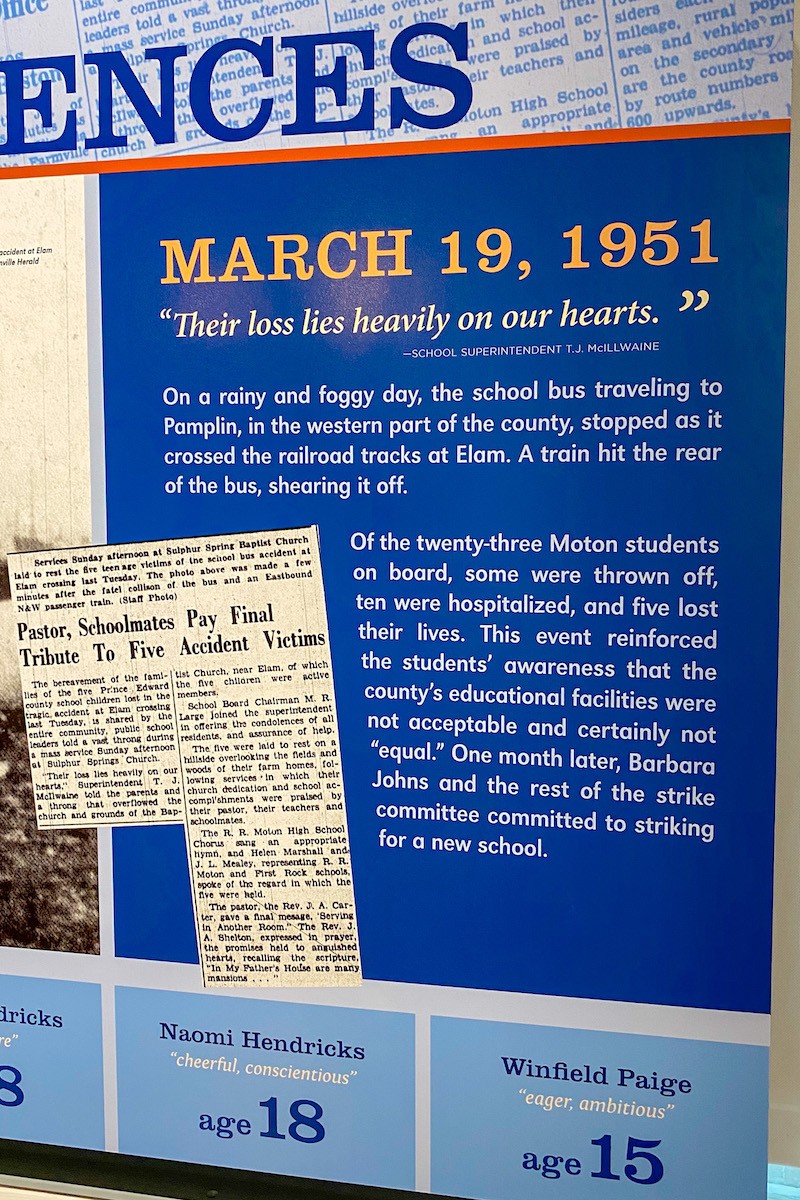 Road trip to Richmond (2 days) – Black-owned beer, street art, and lost art
Sigh… Richmond, VA. The city where I went to college for 3.5 years and that made me fall in love with Virginia more than ever before. This city is diverse, rich in history (both good and bad), has a fantastic food scene, and so much to do.
If you're looking for a breakfast or brunch spot try Perly's, a Jewish-owned bagel eatery downtown.
Wednesdays and Friday evenings at the Virginia Museum of Fine Arts are usually the most lively, and if you go in the near future I highly recommend the Treasures of Ancient Egypt: Sunken Cities exhibit they currently are hosting.
Of course, in a city that was once the capital of the Confederacy, it is touched by a history of injustice and slavery as well. I recommend 3 activities to get a holistic view of the Black history in Richmond:
A visit to the Black History Museum and Cultural Center of Virginia is non-negotiable, and new since even I left the city after college in 2017. The information that is presented and the way that is done will send shivers down your spine but make you eat up every second of it.
Richmond was a center point for the height of Black Lives Matter protests in Richmond, VA in 2020. The new Mending Walls RVA is a project that uses this city's iconic medium of choice—street murals—bring encourage dialogue, community, and meaningful insight into Black Lives Matter.
A visit to the Elegba Folklore Society and chat with the owner Ms. Janine Bell will give you a view of Black Richmond through a lens of original African ancestry and how that translates into modern-day.
To get your fix of the outdoors reserve some climbing lessons with RVA Paddlesports/RVA Climbs.
Dinner at 3 Monkeys is a Richmond must-do, hit up Eric of Uncap Everything (small, Black-owned business) to learn more about the brewery scene in the city.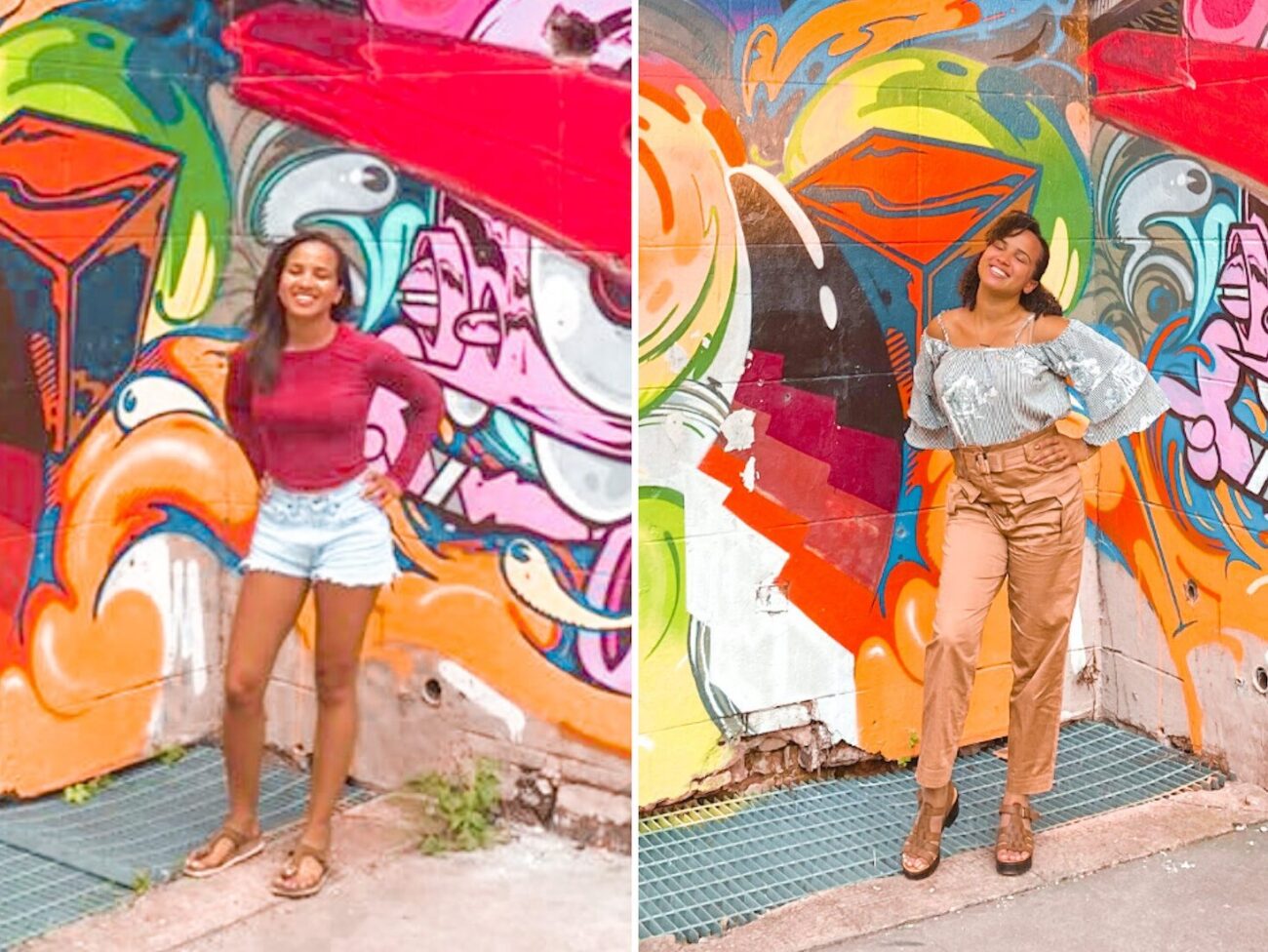 Finally, crash at The Graduate Hotel. I used to live in the section of townhome directly behind this beautiful hotel and I will tell you this is the perfect location for access to downtown, the university, restaurants, uptown, and walking distance to 7-11 for midnight snacks!
Virginia's Eastern Shore: What to do in Cape Charles?
The end to an adventurous, jam-packed vacation should be at the beach—so welcome to the Eastern Shore!
There's not much in the way of busy downtown areas or hiking trails here, but you will find relaxing beaches where you can SUP, crab hunt, or just sunbathe.
You've heard Virginia Beach, Ocean City, and Outerbanks, NC… but have you ever been to Virginia's Eastern Shore?
Click To Tweet
In the nearby town of Fort Monroe you'll find the woman-owned and brewed Oozlefinch Brewery, so stop by and support women in the beer industry after you have a great seafood lunch at The Shanty.
As for accommodations, why not try camping at KOA's campground and staying in one of their trailers? Sleep under the stars!
Is Virginia safe to road trip through for Black people? LGBTQ+ people? Solo female travelers?
Traveling as two young women of color (biracial Black and Asian) we had a few hesitancies about our comfort going to rural areas. However, I have to say I was pleasantly surprised by this trip.
Perhaps it's because small business owners and locals are focusing on good business more than ever because of the pandemic, but we didn't have any issues even in the furthest corner of the state. Every person we came across was welcoming and happy to hear that we were exploring the state.
If you're considering a road trip around Virginia in the coming seasons—do it! And doing it in Virginia means a variety of activities to choose from, adventure, and supporting our local tourism economy when it sure does need it most.
---
Which spots are you going to hit in your Virginia adventure?
Tell me in the comments which stood out to you!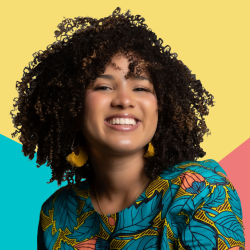 Latest posts by Gabby Beckford
(see all)