Reading Time:
5
minutes
This post may contain affiliate links – meaning that if you purchase something through a link, I get a small payment for it (at zero additional cost to you). It is a much-appreciated way to support this website!
It's almost that time of year when everyone flocks home and celebrates the holidays with family! Chilling on the couch, your fourth day wearing nothing but PJs, eating all the carbs you can– you know the vibes.
But then, December 31st rolls around. It's New Year's Eve and you have no plans. You can either sit at home with your parents who will definitely fall asleep before midnight, or you can go to the house party that one guy from high school always throws even though no one from high school has talked in years.
OR… you could start planning a trip right now and make sure you ring in the new year right!
This post may have affiliate links. Meaning if you buy something using them, I get a small % for recommending it. It doesn't change the price for you at all and it's a super easy and nice way to say thanks for the work I did writing this 🙂 Cool? Cool!
Why I love to travel on New Year's Eve
New Year's Eve is actually my favorite holiday, so every year I make sure to plan something fun!
Traveling at this time gives me space to manifest new goals, create a vision board, and get ready for the year ahead.
It also guarantees I'll have something exciting to do since almost every destination will be having some type of party or celebration. My bucket list even has its own section dedicated to NYE events around the world that I'd love to experience in person.
So far, I've celebrated New Year's Eve in Colombia, Australia, and even the UAE!
This year, I'm gonna spend the holidays at home with family, which means it's time to give my passport a break and travel around the states.
If you're like me and you want an easy, but exciting way to welcome 2023, head to one of these cities for the best New Year's Eve parties in the U.S.!
San Francisco: Dance into the New Year on a yacht!
Spend New Year's Eve in San Francisco for a weekend of non-stop celebrations.
One of the most impressive ways to countdown to midnight is by seeing the fireworks over the bay, lighting up the Golden Gate Bridge in explosive colors. People gather up and down the waterfront on the east side to see this show.
But, if you're looking for something a little more luxurious, book your spot on a yacht party through the bay with a 4-course dinner, champagne, DJ, and the best views in the city for the fireworks display.
If you're looking for a party that lasts all weekend, attend the Fresh Start Music Festival from Dec 30 – Jan 1. Spend three days with live music, bomb food stalls from local restaurants, drinks, and (of course) dancing.
And if you can only spend one day celebrating, do it at the Mother of All New Year's parties, also known as the MOANY Extravaganza. This party is a 3-story event, with 3 different dance halls that all bring distinct energy. Vibe out to some reggaeton on one floor, then throw it back to Jack Harlow on the next.
San Francisco has some of the best New Year's Eve parties in the U.S. if you want funky events and good food to revive you the next day. A walking food tour of Chinatown is exactly what you'll need after the non-stop raving.
Las Vegas: Attend the most unforgettable New Years' Eve parties
Las Vegas always has something unreal going on. Obviously, you're going to find some incredible parties to attend, but there are also some unique events happening on NYE!
Start your celebration at one of the most mind-boggling live shows you'll ever see. Get tickets to "O" by Cirque du Soliel and enjoy a few hours of incredible aquatic performance like nothing else.
For a "what happens in Vegas stays in Vegas" type of weekend, you'll need to head to the clubs. Vegas has some of the most exclusive New Year's Eve parties in the U.S., so make sure you grab your tickets now.
Steve Aoki will be DJing at OMNIA, known for its interactive high-tech vibe that elevates nightlife to a whole new level.
Over at Hakkasan, you can get a live performance from Illenium while indulging in their two-story clubbing experience.
And, at the XS Nightclub, The Chainsmokers will be performing a set in the lavish lounge, perfect for any bougie travelers who know how to have a good time.
New York City: Ring in 2023 with rooftop extravaganzas
Seeing the ball drop in Times Square has become a New Year's Eve tradition that millions of people watch on their TV every year. And, while that is a fun little thing to do at home, it can be a little underwhelming in person.
Especially because there is a lot more fun to be had around the city without thousands of tourists crowding you. Instead of squishing into Times Square like a sardine, hit up these New Years' Eve parties around the city!
Party on a luxury fireworks cruise on the Hudson River with a DJ, open bar, dancing, and the best views of Manhattan imaginable. A yacht party sounds like a pretty good start to 2023, if you ask me.
But if sailing isn't your style, there are plenty of rooftop bars to try out. For a refined yet exciting event, head to The Westlight in Williamsburg. This bar has elegant aesthetics, so you can embrace your inner millionaire and manifest a year of luxury right from the start.
For an art deco vibe where you can let your hair down, RSVP for Ophelia's NYE Rooftop cocktail party and enjoy the extravagance of the roaring 20s.
Head to House of Yes for an iconic nightlife experience. It's more than just a club, and on New Year's they turn the energy up to an 11. Escape to Utopia with House of Yes during this year's Gala Galactica.
And not everyone wants a normal type of party, so if you're looking for something a little more wholesome, go on a midnight run with Road Runners NYC!
At the stroke of midnight, runners set off on a 4-mile race to welcome 2023 with a healthy celebration as fireworks go off overhead. If you're looking for a motivational start to the year, this is it!
New Orleans: Hit up the best nightlife spots in the U.S.
New Orleans is a town of culture, music, and celebration. Every time people get together here, you can rest assured that it will be an event to remember.
And the New Year's Eve parties are some of the most impressive! This night offers the second biggest celebration of the year in this city, right behind Mardi Gras.
Take a carriage ride through Jackson Square before watching the Fleur de Lis drop at the big French quarter bash. Admission is 100% free, which makes it a perfect budget-friendly event for any travelers who want an affordable New Year's Eve experience.
NOLA is also world-renowned for its live music scene. If you want a taste of the local music scene, you can stop by one of the shows at the House of Blues.
Or, if you're in search of a massive party, the Big Night New Orleans is an annual celebration famous for its incredible music, multiple dance floors, open bar, and all-inclusive experience.
Personally, if I was in NOLA, I'd be going to A Night with Drag Queens at the Four Seasons. Drag shows in New Orleans are truly next level, and for an NYE celebration, they're perfect! You have drinks, dancing, and entertainment all in one place.
Washington D.C.: RSVP for the most exclusive New Years' Eve parties
Now D.C. does know how to party, but there's also a more refined side to the city. If you want a diverse selection of things to do on New Year's, then D.C. is the place for you.
One incredible way to welcome 2023 is with a live Jazz show at the Kennedy Center from Carmen Lundy. Carmen is a grammy-nominated musician and vocalist who will be putting on an intimate showcase on one of the world's most prestigious stages. If you love art and culture, this is the NYE celebration for you.
Indulge in something a little more thrilling when you grab your ticket for the Big Night DC New Year's Eve Celebration at Gaylord National Resort. This is one of DCs most well-known events, with tiered ticket levels that allow you to tailor your celebration.
Don't spend New Year's Eve on your parent's couch 🙏🏽 Here are some of the best New Year's Eve events in the US you can visit to kick off 2023! ✈️🥳
Click To Tweet
Aspen: The perfect place for a restorative start to the year
If you want to escape into the mountains for a week-long vacation that ends in a grand New Year's Eve celebration, head to Aspen.
Spend a few days on the slopes at one of the best ski mountains in the world. With breathtaking views and impeccable snow, you'll get a chance to unplug for a refreshing end-of-year adventure.
Take a tour exploring the highlights of Aspen which will bring you through downtown landmarks and historic sites.
Then, for a cozy special event on the 31st, you can ring in the new year with a bonfire party in Wagner Park as fireworks light up the sky over the mountain. This is a perfect place for a romantic getaway or a big group trip if you're in need of last-minute New Year's party ideas.
And as a special bonus, Diplo will be performing at Belly Up Aspen, so if you want a little rave you can head here and make some wild and exciting memories, even in the mountains!
Learn how to travel more in 2023
If traveling more often is one of your 2023 goals, why not start the year with a trip to set your intentions?
Traveling on New Year's Eve is one of my favorite ways to reflect on the year before while getting excited about the one ahead. And with so many amazing events happening around the U.S., there's no reason not to have a little excursion!
You can make it a group trip, or try your hand at a solo travel adventure if you're feeling bold.
And, if you want to take more than one vacation in 2023, be sure to sign up for the Packs Light travel newsletter! You'll get plenty of advice and travel inspiration from me throughout the year to help you cross off those bucket list goals.
FAQs
What are the best cities to visit on New Year's Eve?
Some of my absolute favorite memories from New Year's Eve were spent traveling around the world. Cartagena and Dubai were some of the most fun cities to visit, but if you're looking for places to travel in the United States I would start with this list of the top six New Year's Eve vacation spots!
How should I celebrate New Year's Eve 2023?
Don't spend New Year's Eve sitting on your couch watching some random TV special. Please 🙏🏽 I know you can do better than that. Ring in 2023 with a trip to one of these U.S. travel destinations! Organize a group trip with your friends, or try a solo travel experience for a little bucket list experience at the start of the year.
What are your New Year's Eve plans?
Let me know in the comments below!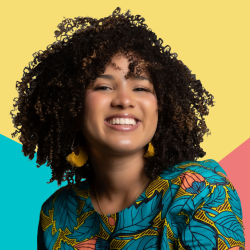 Latest posts by Gabby Beckford
(see all)