Reading Time:
6
minutes
The Young Traveler's Network series showcases candid guest interviews of young people worldwide and the inspiring stories of how they navigate their lives and travels. They share their stories to educate, inspire, and empower others to see the world!
This week a Young Traveler named Brittany V., 25, shares how she manages to live a life of travel and adventure without letting her student loan debt hold her back.
---
Hello Brittany, so happy to have you in the series! Let's start off by having you introduce yourself.
Hi there! My name is Brittany and I'm a 25-year-old from Wisconsin, USA.
I recently finished up teaching English in South Korea where I lived and worked in the past two years. I'm currently enjoying my newfound free-time backpacking Asia for the next six months while writing for my travel blog and picking up odd jobs along the way.
Where did you go to college? What did you study? And how much student debt do you actually have?
I went to the University of Wisconsin-Madison and studied Communicative Disorders. At the time, I had planned to continue on to grad school to one day become a Speech Pathologist/therapist.
However, after graduating with a lot of student loans, a burnt-out attitude toward school, and an itch to see more of the world, I just couldn't commit myself to even more loans and even more school. I currently have upwards of $50,000+ in student loans that I'm working on paying down over the next ten years, so paying my monthly payments while maintaining a travel lifestyle is an interesting balance!
My student loans are about 70% private and 30% federal. Due to my family's socioeconomic standing, I wasn't eligible for much support from the government, and my parents also didn't help me pay for school tuition. They wanted me to learn and appreciate the value of a dollar, so it was on me to fund my way through school.
As a young, recent high school grad without much credit, I didn't have much choice but to get private loans with higher interest rates. A good life lesson, but one I don't think I fully appreciated the weight of at the time, as an 18 year old excited about college (with little understanding of finances).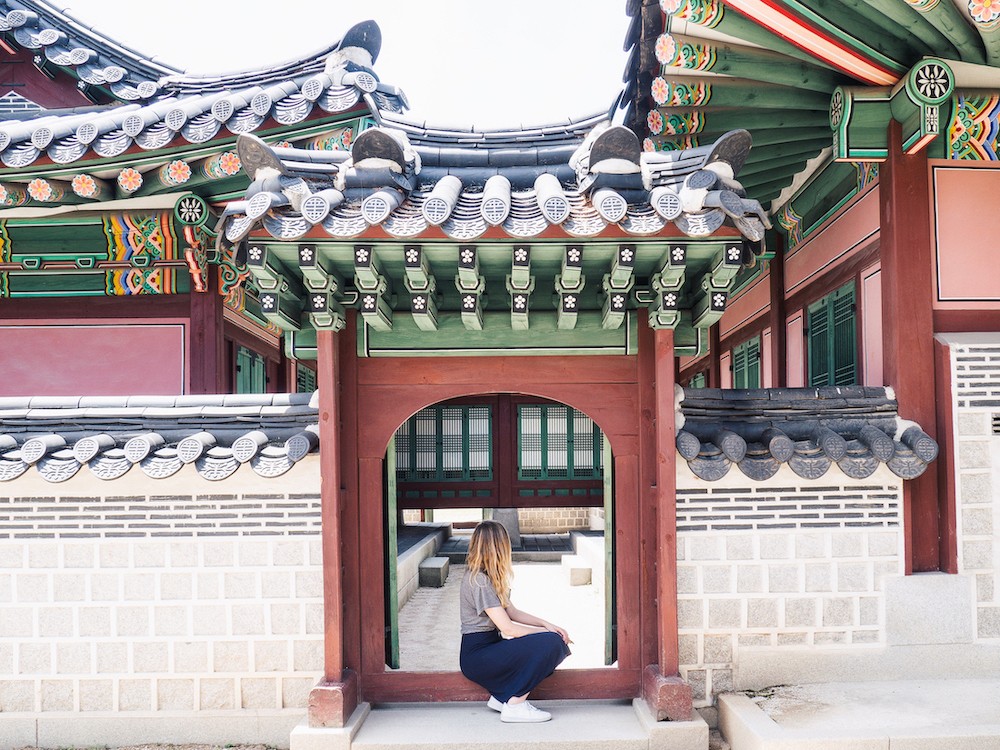 Hindsight is always 20/20! Well, where have you traveled thus far while having student debt? 
After university, I worked full time in Madison, WI for a marketing agency to fund my travels and lifestyle. I was committed to traveling internationally twice a year as well as dedicating as many weekends as I could to trips around my home state. I learned to master the art of the staycation and to appreciate all of the beautiful things that were right in my backyard and within my budget. When you're on a budget, finding joy in the little and near things is actually really impactful.
In those 2.5 years of living and working at home, I was also able to save up and travel to Iceland, France, Canada, Spain, and the Caribbean.
Places I traveled to while paying off my student loans: Iceland, France, Canada, Spain, Sri Lanka, Japan, Taiwan, The Philippines, and Indonesia. Find out how in my interview with @packslight
Click To Tweet
My travel bug grew stronger as my dream to travel and live in Asia one day grew bigger and bigger. So, I quit my stable job at home and moved to South Korea. Asia is a great place for native English speakers to find teaching jobs! I worked for EPIK, which is the English Program in Korea sponsored by the South Korean government. So I was a government employee with governmental benefits. The program hires native English teachers from native English speaking countries and places them in public schools all across the country, predominantly in elementary schools and then some middle and high schools as well!
Teaching English in South Korea allowed me to explore many parts of Korea as well as visit Sri Lanka, Japan, Taiwan, The Philippines, and Indonesia.
How does knowing you have loans affect how you travel?
Traveling with student loans creates a really specific mindset for planning and budgeting for my trips. They are almost always on a pretty tight budget. That means I often take advantage of cheap and affordable hostels, commit to walking most places, and I've grown to really love and enjoy the beautiful nature of a new place – an attraction that is almost always free or cheap.
So how do you travel with student loan debt? Do you pay a special amount per month? 
People often think that just because they have student loans, that means they don't have the ability to afford travel. The truth is, though, it just has to be made a priority. Travel is expensive, don't get me wrong, but if it's really what you want, you have to live accordingly. For me, that meant that my lifestyle had to adapt.
I live well under my means. My accommodation is cheaper than what I can afford, I'm thrifty with my shopping, spend little on new clothes, and I rely on public transportation. I don't have a car payment or a house payment and I cook at home as often as my sanity will let me – I do love a good meal out and a tasty cocktail every now and again 😉
I also hustle. I try to do a lot of little side projects that fulfill my passion for writing and creating content and I work hard to find opportunities that pay me to do so. I do a little freelance work on the side and try to find jobs that help me fulfill my love for travel. When I quit my marketing job, I searched high and low for a job that would let me travel and see a new part of the world, and teaching English in South Korea paid me enough to pay my loans and travel.
Is travel putting you further into debt?
My loan payments are always in the back of my mind when budgeting and making plans because financial responsibly is so important to me. I only travel to new places after I've saved up enough money to do so.
I never ever let myself go into more debt from my travels. That's such a terrible idea and would only hurt me in the future.
Why are you traveling with student loan debt? 
I used to stress constantly about the number of loans and debt that I had. How was I ever going to be able to afford a car payment or a house payment on top of my love for travel? I struggled with the normal American ideal that we should all buckle down, work hard, and sacrifice our happiness to become successful in the standard monetary and materialistic way.
But those things didn't make me happy in the way travel did.
I realized, even if I didn't travel, I'd still have these loans because entry-level jobs these days just don't pay enough to drastically shorten the ten-year loan repayment plans I and so many Americans face today.
So, instead, I chose a different path than that of what my parents expected and what most of my friends at home have chosen. And you know what, so many of my friends living and working at home still have the same kind of loan payments that I do.
Do you suggest other people postpone prioritizing their student loan debt to travel?
By no means do I recommend postponing your loans if you can help it. Healthy finances are so important for your future. But I think the world just needs to understand that while travel is definitely a privilege, it's actually not as inaccessible as so many people believe, and I'm living proof. I travel and have about $800/month worth of payments that need to be paid, without going into more debt AND even sometimes paying extra towards my debt.
Do you have any tips for traveling with student loan debt, or paying them off early?
Student loans are difficult to navigate and sadly the market doesn't make it easy to refinance. But what you can do, is continue to build good and strong credit through having, using, and paying your loans and credit cards on time.
Continue working steady jobs. These are all things that refinancers look for to accept applicants who want to consolidate and get a better interest rate on their loans. But even after all of that, it takes time to reach a level where a bank will let you refinance as they have strict requirements.
Be patient.
Do the research to find a job that pays you enough to travel while paying your loans. Really sit down and do the budget and work out the numbers. It isn't fun, but it's necessary. Look into paying opportunities abroad. Or seek out jobs that have travel as a part of their job responsibilities–that way you're literally paid to travel.
Consider special jobs like cruise ship employees, air stewardess, English teacher, etc. Be creative and never give up if it's truly what you want.
Do the research to find a job that pays you enough to travel while paying your loans. Really sit down and do the budget and work out the numbers. It isn't fun but it's necessary.
Click To Tweet
Pay ahead when you can. Stay in cheap hostels, cook at your hostel, and do free things in a new place to put the hundreds of dollars you save doing so towards your loans – trust me it adds up!
The more you can put toward your loans, the closer you get to gaining financial freedom as soon as possible.
Do you ever still splurge on travel or do you keep it pretty budget-conscious because of your debt?
For the most part, I live with a strict budget. It can be hard and not as fun at times, but it's just the way it works when you have financial commitments that can't be ignored.
However, with that said, I am only human! A few times a month I usually treat myself to a nicer meal, a night out, a new top, or some slightly more expensive activity I wouldn't normally do. It's all about balance, right?
What advice would you give to another 20-something who wants to travel, but feels guilty for wanting to travel when they have student loan debt?
One of my biggest recommendations is coming to terms with and accepting your student debt.
Hundreds of thousands of Americans are dealing with the same thing and it's become as common as a mortgage payment. You can't change these facts, so you may as well focus on finding a balance of repayment and happiness. Stay true to yourself while staying responsible.
Thank you for being a part of the series, I'm sure your article will help many other young people! Do you have any closing remarks?
Surround yourself with likeminded people who understand and support what you want to do in this world.
I only learned this life lesson after I moved away from home to live and teach English in South Korea with other ex-pats who loved travel as much as I did. It made me realize I'm far from being alone in this desire to see the world. Also, as cheesy as it is, never give up.
It might take a little longer than someone who doesn't have loans, but your patience, hard work and focus on saving money will get you to where you want to go. I promise!
Brittany's Blog | Brittany's Instagram | Brittany's Pinterest
---
How do you balance student loan debt and traveling? 
Drop a comment below & don't forget to add yourself to the Young Travelers Network Facebook Group! 
Are you interested in writing for Packs Light? Apply to become a contributor. 
[one_half]
[/one_half][one_half_last]
[/one_half_last]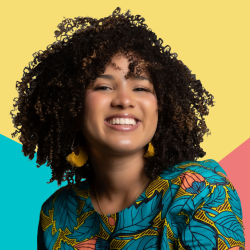 Latest posts by Gabby Beckford
(see all)