Reading Time:
4
minutes
1.) Decorate the room you spend the most time in.
One of the most simple things you can do is have traveled in your eye line for as many hours of the day as possible. Whether this be your bedroom, office space, or even your car!
I simply printed off my favorite Instagram travel photos and put them up, put up some cheesy travel quotes (don't front, we all love them), and put my Maasai blanket from my trip to Kenya over my desk chair.
I believe simply doing this helped me manifest my trip to Colombia last year.
Here are some travel products to get you started:
2. Go on that international trip Online: Google Flights, Airbnb, Google Earth
Imagine with me.
You want to book a trip but don't care where you go. Book the cheapest flight to anywhere with Google Flight's Map feature that lets you input regions like "The Caribbean", "Middle East", and "Europe" into the search bar, and see all available flights
3. Go on a 3D virtual museum tour.
2.) Make a local bucket list
One of the simplest ways to bring "travel" into your life is by seeing your own city in a new light. Drive through that neighbor with beautiful houses you can't afford,
Not only can you fill any self-pity time free time by "traveling locally"—often for free or for a very low cost—but by doing this you can become a local expert. I did so much local exploring while living in Dubai and now in Washington D.C. that I made local bucket lists for my blog.
This leads me to my next point…
3.) Become part of your bucket list—start your own free walking tour, be an Airbnb experience host, or even start a travel blog.
If you're the #1 expert on, say, everything Richmond, VA, people come to you first for information. They want your opinion on where to eat, things to do, and all the local secrets they should know about.
It will help you feel like you're traveling because you can consistently be meeting new people, asking tourists what interests them about your city, doing research, and even working with local attractions. The best part is you may actually be able to make some slight cash doing this even if your time is only limited to afternoons or weekends.
Want to travel but don't have the PTO or savings to atm? Not a problem.
Click To Tweet
You'd be surprised at how many opportunities exist for local experts in blogging! Maybe even more so than for general travel bloggers like me. To kickstart your blog you should check out Big Scoots. I host my blog with them and have loved every second of their 24/7 customer service and my blog hasn't been down yet.
4.) Make an event out of it
Can't afford the flight to Paris but craving an authentic soufflé, some lovely music, and, how you say, je ne sais quo? Well, you can recreate the je ne sais quoi in your own city.
Find a local spot that has the right ambiance for you, maybe a salsa club for Latin vibes, a hookah lounge for Middle Eastern vibes, an Italian restaurant for a taste of Italy. Invite some friends or your S.O. and reminisce about past trips and plan future ones.
Dress the part if you like! If you want to go all out you could hire a professional photographer from Airbnb experiences or Groupon.
Or just call up your friend Jamie who has an iPhone X. Either way, this brings travel into your life.
Do an at-home version of this by whipping up some simple dishes (or in my case, drinks) from your desired countries and decorate your space. Look up some location-themed movies and books to have in mind too for when you need a travel top-up.
5.) Join in on online travel talks.
If you're seriously short on time and funds you can get your travel fix completely online! Join one of the many travel Facebook groups, follow some awesome travel bloggers on Instagram, and join in on #TravelTuesday Twitter threads. Just get involved in the travel talk!
This way when you finally are free to travel as you want you'll be chock full of ideas and maybe have some new travel buds.
6.) Attend cultural meet-ups, volunteer language exchanges, and join local organizations.
Living in Washington D.C. I am privileged to some pretty cool events at the country's American embassies with awesome cultural performances and live talks with their ambassadors.
Some more common opportunities to bring new cultures into your life could be to volunteer in a language exchange program and help exchange students or even refugees perfect their English. Also, check MeetUp.com for some interesting clubs.
I'm part of the Young Adventurers & Co., Avid World Travelers & World Cultures Lovers, Washington D.C. Group Travel & Adventure, and International Best Friends Club.
7.) Make travel your job!
The best way to make more time and money in your life for travel is to be making mind while you spend your time traveling!
If being a travel blogger doesn't seem your style that's okay, there are many careers that involved travel both domestic and international. As I write this article I'm actually on a flight to San Diego for my full-time job!
📖 If you want to go remote, I wrote the book on it. Literally, check out my Go Remote Guide to 2021 for actionable tips and steps to get a remote job.
---
Which of these tips are you going to start implementing this week? Drop a comment below and let me know.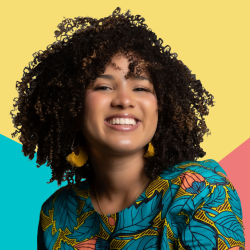 Latest posts by Gabby Beckford
(see all)