Reading Time:
6
minutes
This post may contain affiliate links – meaning that if you purchase something through a link, I get a small payment for it (at zero additional cost to you). It is a much-appreciated way to support this website!
The Young Traveler's Network series showcases candid guest interviews of young people worldwide and the inspiring stories of how they navigate their lives and travels. They share their stories to educate, inspire, and empower others to see the world!
This week a Young Traveler named Bruno Cooke, 24, shares his story of how fate, destiny, intuition, and losing his phone in France during an adventure cycling trip led him to a life in Sri Lanka.
---
Hey Bruno! Please introduce yourself.
I'm Bruno. I'm 24 and I live in Sri Lanka. I've been here on and off since November. I'm writing a novel (now on Amazon!) and doing odd-jobs, trading guitar lessons for Russian tutoring, house-sitting, surfing, and experimenting with local fruit and veg.
Coconuts are everything.
When did your love of cycling begin?
I started cycling (for realsies) when I was 19. I'd just finished my first year of university and had spent time with people a year or two older than me who had, it seemed to me then, been wisened by travel. One friend had spent months motorbiking in South America, one had been to Ukraine and Japan.
I wanted to have some stories of my own, but I only had a bicycle. So, I acquired a tent, put it in a rucksack with a sleeping bag, and set off for Paris on my first adventure cycling trip.
What my Nokia 1110 (read: Brick) lacked in smartphone capabilities, it made up for in Snake and I knew from repeats of Californication and, I suppose, personal experience, that the sun rises in the east. Therefore, a rough-drawn sketch of the route to Canterbury was all I needed.
Paris is south, Luxembourg east, Brussels north. Well, not quite. Three weeks later I found myself crossing back over from Calais to Dover, having cycled through Paris to Luxembourg City, up to Aachen and Maastricht, through Brussels, Bruges, and Ghent and back via Dunkirk.
At last, I had a story… of sorts.
What made you do that long cycling trip from France to Azerbaijan?
Two years later I upped the ante and sailed through 12 European countries with a better plan, on a better bike, with better legs and, more importantly, a better state of mind. I had an altogether better experience but still wanted more. I had seen much of Europe and dawdled very little. It was with this in mind that I planned my latest cycling adventure—Toulouse to Baku, Azerbaijan.
Why solo cycling?
I like adventure cycling solo for many reasons. I enjoy my own company, and moving at my own rhythm. The pace is important, but it also leaves more to chance or fate. Bonds forge quickly. Touring cyclists converge and become interdependent for a week at a time, and then bid each other farewell. There is something beautiful about this.
Tell me the story of how you lost your phone. Where/when/how etc.? Why did it halt your progress so much (was your itinerary on it, were you using for directions, etc.?)
I set out in early March 2018 and headed immediately for the Black Mountains (Werner Herzog's voice ringing in my ears). A chilly wind set in and before I knew it I was cycling alongside rifts of dense snow. Mornings were frosty but invigorating. I hadn't packed for cold weather. I thought, wtf France?
Barely a week into the trip I was in Aix-en-Provence, a delightful historic town 20km north of Marseille. Winding up out of its valley, I stopped to check the map (I had by this point upgraded to a smartphone). It was only then that I realized – my phone was missing. Plus my bank card was in its case. How did I let this happen? I scoured the side of the road for the kilometers I had just passed, but could not find them for toffee. What was I going to do?
Adventure cycling without a map is one thing; traveling without money is another. Fortunately, I had arranged to stay with a friend in Perugia, about halfway down Italy, a week or two later.
A plan began to emerge… First, I went to an internet cafe (yes, they still exist, and yes, they are quite weird) to inform my parents about the circumstances. Thence to a phone shop to pick up a refurbished Samsung. I contacted my bank and asked them to send out a replacement card As Soon As Possible to my registered address in the UK, and arranged with my dad for him to post it onwards to G's in Perugia. Brilliant. Foolproof.
I continued cycling. Within a few days, I was in Bologna, charming Bologna, home of higher-education qualifications and pasta sauce. I spent a few days eating and drinking with C, a friend I made in Bulgaria in 2017. I reached G's a few days later. Bank card? Negativo. Italian postal system = lento (slow).
Hmm. I continued adventure cycling and reached Rome. There I spent not one, not two, not three, not four, not… OK yes, four (4) nights camping in goodness knows which park, stealthily managing my home-away-from-home in order to exist entirely below the radar. The radar was a dot to me.
I grew weary of the city and made for the beach, 35km away. The road gave out and it rained (the sky, not the road). I saw Ostia Antica, which was cool, and was jeered at by two women by the side of the road, which was not. I camped and cooked pasta, but my stove ran out of gas, so I crunched on penne, molto al dente, with lukewarm passata. That night, I dreamed of Bologna.

The next day I received a message from G. It's arrived!! Want to dogsit tonight? Yes, G, I would love to. Thank you, gods (/postmen and women), for saving me from grim dinners. Thank you, G, for home-cooked lasagne. Hot damn.
Oh wow! And so tell me the story of how this "butterfly effect"-ed you to Sri Lanka? Rescued by shepherds with sheep and pickles?!
All in all, the above set me back about a week. What a difference a week made.

If I hadn't lost my phone then I might have spent less time in Macedonia, with A, kayaking in Matka Canyon; I might have been allowed straight into Turkey, as per my plan, and not met Jörg in Greece by the river, been bitten to shreds by dive-bomber mosquitoes and screamed like banshees for Istanbul; I might not have smiled so much with E1 and E2 in Izmir, nor with Z in Torbalı, nor spent three invigorating days with A in Denizli.
I may have taken the mountain route from Nemrut as suggested by E3, rather than the Kurdish plains, through Diyarbakır and Batman; I would not have met the yogis by Mt Ararat and greeted the sun as it rose over Armenia; nor would I have dodged a Georgian rattler and been saved by two gruff shepherds as he threw himself thumb-over-fist at my face. They plied me with lamb, vodka, and pickles and sent me on my way.
In his interview, Bruno shares his travel butterfly effect story of how losing his phone in France eventually led to him moving to Sri Lanka! Click To Tweet
I would not have met J in Tbilisi and felt the same magic on my birthday, nor cycled through the desert with R, the mystical man. My Black Sea crossing would not have been spent with the same mad Czech who, the moment we struck land in Ukraine, rode 450km through the night to surprise his friends at a wedding.

Most importantly, I would not have met Laura, a long-time resident in Sri Lanka, who was passing through Moldova just as I was getting ready to leave. Summer holidays. We would not have hitched a ride with the giant-footed man to Old Orhei, and eaten apples off the trees by the roadside. She invited me here, to Sri Lanka. We have a cat. None of my current life would be what it is.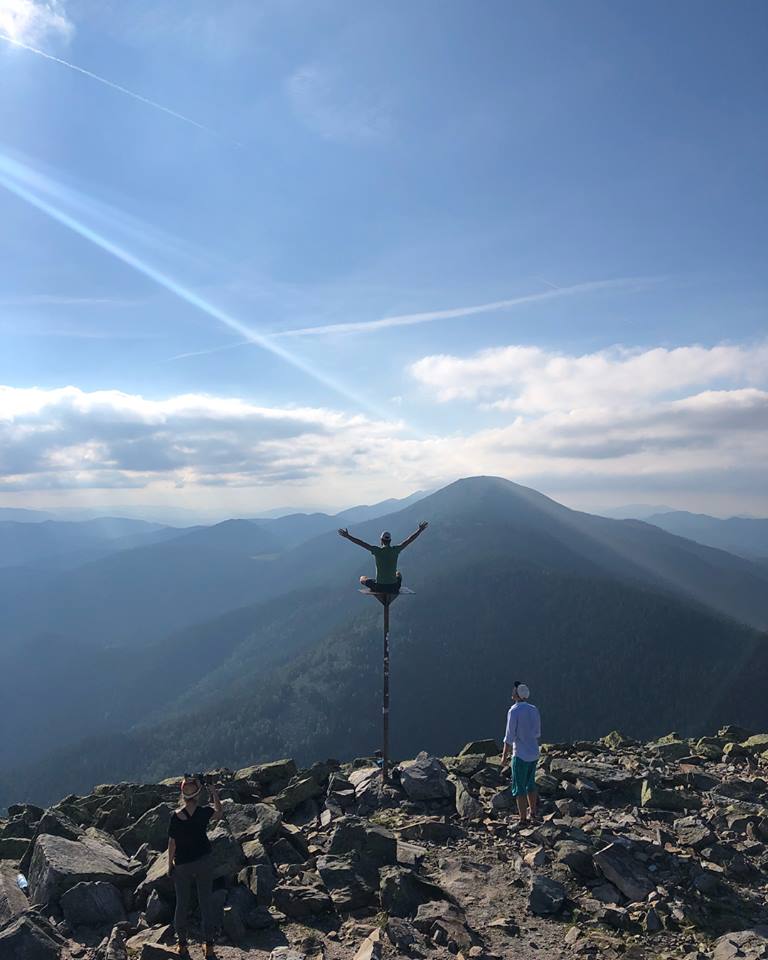 After that crazy adventure of a trip, what are you both doing in Sri Lanka now?
Laura had already established a teaching contract for herself, and I had my fingers in various baskets, mostly culinary but also musical and pedagogic.
After all that, do you believe in fate? Or do you believe it was all just a beautiful coincidence?
I mentioned fate earlier. I don't know. I suppose it depends on your definition of the word, like 'god'. It's easy to start thinking about algorithms and determinism and the (fallacious?) concept of free will. But it's more fun and poetic to think about it in terms of cycling metaphors.
Every time you make a choice, you enact your own fate, you self-create.
Click To Tweet
When you are adventure cycling without a route, you have to make a lot of simple choices. Right/left, mountains/plains, inland/coast, through a town or around it. Every time the road splits, you make a decision. You have agency, constantly. You make a choice, either way, because you have to. If you don't, you become the donkey. But there's something even in that.
What advice would you give to another 20-something who wants to

travel and something bad happens like losing their phone?
It's tricky once I get started to narrow advice down because I feel like I've learned quite a lot about how to live from long-distance adventure cycling. It's a bit like Murakami doing all that running. He says writing and running go hand in hand. Maybe I feel the same way.
Anyway… Go with what happens but also be the thing that happens. It's easy to let something happen to you but at some point, you're going to have to give back in equal measure. Do the giving back constantly. Happen to other people. Happen forwards.
Any closing remarks?
Look upwards, not northwards.
Bruno's Book | Bruno's Writing
---
Have you experienced your own butterfly effect while traveling?
Drop a comment below & don't forget to add yourself to the Young Travelers Network Facebook Group!
Are you interested in writing for Packs Light? Apply to become a contributor.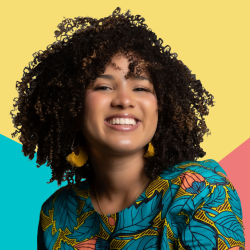 Latest posts by Gabby Beckford
(see all)