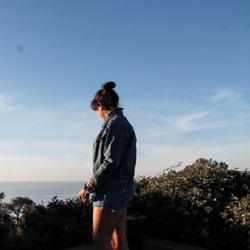 Latest posts by Jasmine Elbekraoui
(see all)
Reading Time:
4
minutes
The Young Traveler's Network series showcases candid guest interviews of young people worldwide and the inspiring stories of how they navigate their lives and travels. They share their stories to educate, inspire, and empower others to see the world!
This week, Jasmine, 21, shares how rediscovering her hometown has been her favorite quarantine activity and how it satisfies her wanderlust and makes her grateful for the small things during this travel pause.
---
Rediscovering your hometown may not be the top spot on your travel to-do list—it definitely wasn't for me.
I grew up in a place that I have always considered insignificant. It was too small to be considered a large, bustling city, but too big to be seen as a charming and quaint town. My hometown was just a suburb.
As a child I used to stare out of the car window as I sat in the back seat, watching all the identical homes and the large shopping centers with their neon signs that could be seen from a mile away, zoom by as we drove through the city. What always puzzled me was how perfectly cut and aligned all the trees were. Each was identical to the other, matching in height and color. 
The older I got the more desperate I became to escape from the hellhole that was keeping me from discovering the better life that lay past the city line and over the roaming hills.
Everything changed when the pandemic hit and we had 2 choices: stay inside, or explore your own backyard. Click To Tweet
Coming Back Home Due to the Pandemic
After four years of living in other cities and visiting many other countries, I have found myself back in the place I never wanted to return to. Breaking the promise I had made to myself the day that I packed all my belongings into a small blue car and drove towards something greater, never looking back at what I was leaving behind.
The COVID-19 virus has affected the entire global population in such a drastic way. Some have been hit harder than others but nevertheless, we can all understand each other's situation and pain. Being stuck back in my hometown, I have been scrambling to find a quarantine activity to keep my hands busy and my mind at ease. 
Going on runs and walking around my neighborhood was a simple solution to fill the current gaps in my day and keep myself distracted from my thoughts going in an array of directions. But it has also allowed me to become more aware of my surroundings.
I now give myself the time to take moments throughout the day just for myself and it has become my favorite quarantine activity. It has allowed me to be more present and aware of the places that have surrounded me my whole life.
Learning to Love Your Surroundings
We can get so caught up in other people's lives and in other places, especially those we see on social media. The filtered and aesthetically pleasing images that make every location seem like a dream.
It can make you wish for the chance to trade your life with someone else. This causes us to crave to be somewhere, anywhere else, discovering new places and meeting new people.
As we sit in our current lives allowing our present moments to slip by as we daydream of other destinations we could embark on.
You may think the grass is greener on the other side, but when you take a step back you realize that the grass looks pretty green in your own backyard. Click To Tweet
Similar to being on our phone, visualizing and imagining other things we could be doing causes us to dissociate from our reality, and as a result, we miss all the beautiful moments that are happening right in front of us.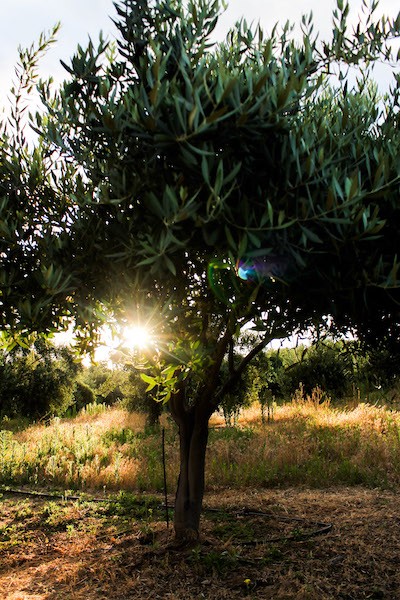 Don't get me wrong, traveling is wonderful and I believe necessary to be exposed to an array of cultures and ideas. But sometimes people travel, consciously or not, simply to keep up with the trends and approval that society gives us.
The endless feeling that our lives, homes, friends, or even our jobs are not good enough, destroys and hinders our visual perception of what is truly around us. It almost puts a grey filter on our entire world, unable to see the original image in all its glory.
There is constant beauty in every crevice of this earth, the only thing changing is our individual perspective. Once we look up from our phones, break our gaze with social media, and wipe the fog out of our eyes, we are welcomed by a completely new world.
Harness the curiosity and wonder you had as a child and take advantage of what your hometown can provide.
My Best Advice For Rediscovering Your Hometown
I would tell them to (safely) make the leap.
It doesn't have to be some sort of expedition that you need to plan for. Just put your shoes on, grab your headphones, and listen to some good music or your favorite podcast. Just start walking anywhere, in any direction. 
Follow local pandemic safety protocols and mask laws, but you can explore your hometown in a socially distanced way today! Click To Tweet
Going on a run or a bike ride is also a great way to find new places around your hometown. Take a break from work, school, or watching TV and embrace where the trail takes you.
If you don't know where to start, my friends and I used to play this game; we would write down random directions and see all the possible places it could take us.
So step out of your house— go right. Left. Straight for two blocks. Left, then right… and see where your adventure takes you!
---
What's your favorite quarantine activity? 
Drop a comment below & don't forget to add yourself to the Young Travelers Network Facebook Group! 
Are you interested in writing for Packs Light? Apply to become a contributor.