Reading Time:
4
minutes
In the first few months of this year, it's safe to assume we were all getting prepared and excited for our summer travel plans: vacations, graduations, spring breaks, etc.
Remember when everybody was saying "2020 is gonna be my year!"? Little did we know that Coronavirus was right around the corner and put a halt to everything we had planned. 
I spoke to fifteen Gen Z travel addicts to find out how they adjusted their summer travel plans and what they have in store this summer…
Learning How to Drive
"I'm taking summer online courses and taking the time just to be in my own presence. Plus, learn how to drive! I will probably explore my city more!
As much as traveling would be nice to do (believe me, I had so many flights canceled) I would rather not travel for the sake of my self and for the people whose country I would visit. Especially to smaller islands/countries where the health resources may not be robust."
– Renee, 21
Airbnb with Family
"While I'm not traveling internationally this summer—mainly because international travel most likely won't be open that soon—I will be taking a short trip to Rehoboth Delaware in August to visit family and hopefully get a beach house with my mom to be able to use for us/family as well as rent out through Airbnb.
I'm looking forward to when I can travel internationally next as I am getting very antsy not being able to at this moment. I'm definitely taking this time to plan and looking forward to being able to travel abroad.
The next international trip that I have planned is January 2021 where I will hopefully be in Vietnam for a week with my graduate cohort studying, learning, and exploring."
– Karlee, 22
Making a Big Move
"I'm moving to Colorado this summer. While I don't plan on traveling big, I do still want to explore my new state. Much of my time will be spent hiking and messing around with the art skills I've forgotten I have. I definitely will not be taking any classes because I just finished my Master's program and need a break!
I think everyone is slightly irritated [about the lockdown] but I'm trying to take the time to rediscover what's important to me and appreciate what I have."
– Kelsey, 24
Exploring Full-time Road Trip Life
"I am set to go full time in my trailer and Jeep in the next 2-3 weeks. I'll be living out of my camper full time working from the road and whatnot. My favorite hobbies include hiking, videography, and scuba diving. I would love to get good at rock climbing!"
– James, 23
Not  Exploring Full-Time Road Trip Life
"I'm not sure when I'll resume traveling. I was living the "van life" which seems like a great way to quarantine until you remember all the public resources you need (gas, groceries, etc). I'm a bit distressed about this. I'm going through a breakup and have no idea how to get through this while in quarantine.
I want to go drown my sorrows by exploring national parks, but I may not be able to!"
– Kim, 19
Taking the Opportunity to Pivot
"I was supposed to spend my 24th bday covering the Cannes Film Festival. Instead, I'm in Houston where I've been working on eating healthy, exercising, and exploring alternative options to my current career.
I've been putting things off regarding my career and the universe is now like "time for you to actually do the things you're talking about." Hopefully, I get accreditation again for Cannes next year if things change."
– Taylor, 23
Working, Working, Working
"I just graduated college and I am starting a full-time job-based in Washington DC in late June. It's virtually at first and then in-person in September so I was not planning to travel for the rest of this year anyway. I'd hoped to start next year when my vacation days kick in. I'm kind of at an "it is what it is" point, but I am awfully nervous about moving in a pandemic.
In the meantime, before I start work, I plan to things I never got a chance to study in a school like art history, fashion, ancient history, and architecture just via Google and YouTube… These things can enhance my travels when I get out there again!"
– Brielle, 21
All 2020 travel plans have gone out the window due to the pandemic. Find out how these young, adventurous travelers are spending their 2020 summers at home. Click To Tweet
Staying Busy with Hobbies
"I won't be traveling because I don't believe this will all be over by the summer 2020.
Instead of traveling, I will be starting school, reading, working on my blog/YouTube channel that I've put to the side for the longest time, and do lots of yoga and home workouts!"
– Jennifer, 22
Staying Home, Overseas
"I am an American currently living in Indonesia as an ex-pat and this summer—should my job hold—I am working on my mini garden, reading books, and teaching online as a source of extra money. Also, I am hoping that when things open back up I can get back into Latin social dancing and start taking dance classes again!"
– Alexis, 23
Teaching English From Home
"I'm 19 and I won't be traveling for my own safety because England is way behind with the virus.
I'm gonna take a TEFL certification class and make money from home teaching English online, as well as working another job, and try to start up some sort of travel blog. But if we're allowed I hope to go visit friends in other parts of England!"
– Cora, 19
Studying For Exams
"I will be at home during the summer since we're off from school. Now that I'll probably be at home until September I plan on working on my website, studying for my exams, learning French, and taking a few free online courses to improve skills like photography, photo editing, writing. I will also start working on my application process for Oxford so hope that goes well!"
– Himanshu, 17
Looking Toward the Future
"I've been a little devastated because I had to cancel my dream trip to Australia next month, but I plan on taking photography and Italian classes this summer.
I also plan on taking a bunch of workshops on blogging and marketing, while finding ways to make money while still on lockdown. And I'll look forward to future trips because planning them still makes me super happy!"
– Genesis, 25
Exploring My State
"I'll be graduating from college this summer. I won't be traveling but will be working to save up money for a big trip once the world opens back up again and leisure travel is safe. As Virginia starts to open up again I'll hopefully do a bit of exploring around the state."
– Addie, 23
Summer study abroad in Spain? Not gonna happen 😥 Click To Tweet
Taking Summer Classes
"I won't be traveling this summer because I want to save my money for my next trip which I know will be iconic.
I am enrolled in 3 summer classes and plan on getting certified in certain things like hospitality & tourism, digital marketing, SEO, etc. and revamping my blog."
– Ambar, 20
Going Back to School
"Instead of traveling this summer, I'll be gearing up to go back to school. A lockdown definitely wasn't something I had in mind for this year.
I had quit my job and gone on a travel stint in Asia where I and landed a killer remote job that would've allowed me to work literally anywhere. But I got laid off when the virus hit and all of my plans crumbled.
So I made the executive decision that I wasn't going to let this affect me that bad overall, and 5 days later I was officially enrolled in a masters program!"
– Taylor, 22
Gen Z is down, but not out. The overall sentiment to those who have resigned to staying home this summer is to continue learning, about ourselves and the world around us, until it's safe to explore again.
---
What plans did Covid-19 ruin for you? And how have you adjusted them? Comment below!
[one_half]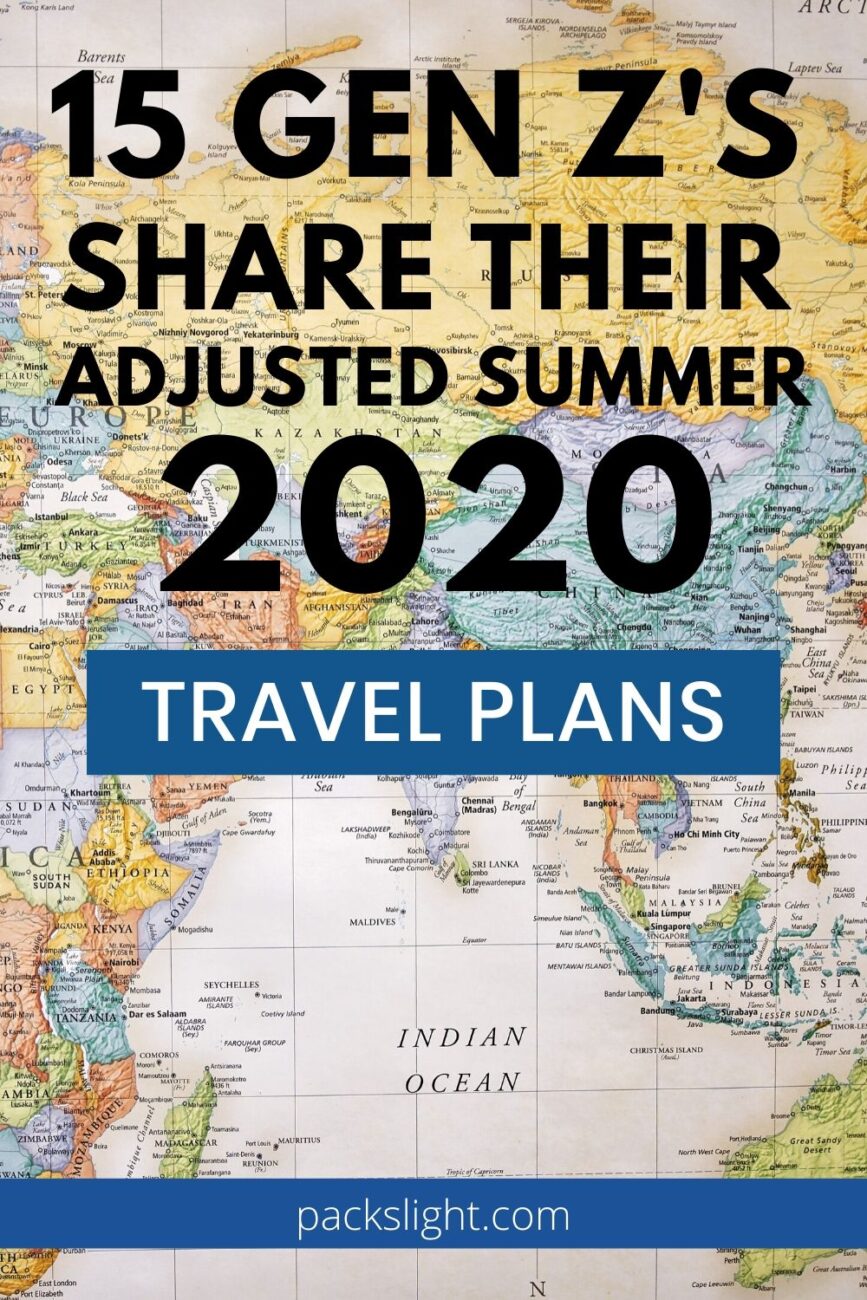 [/one_half][one_half_last]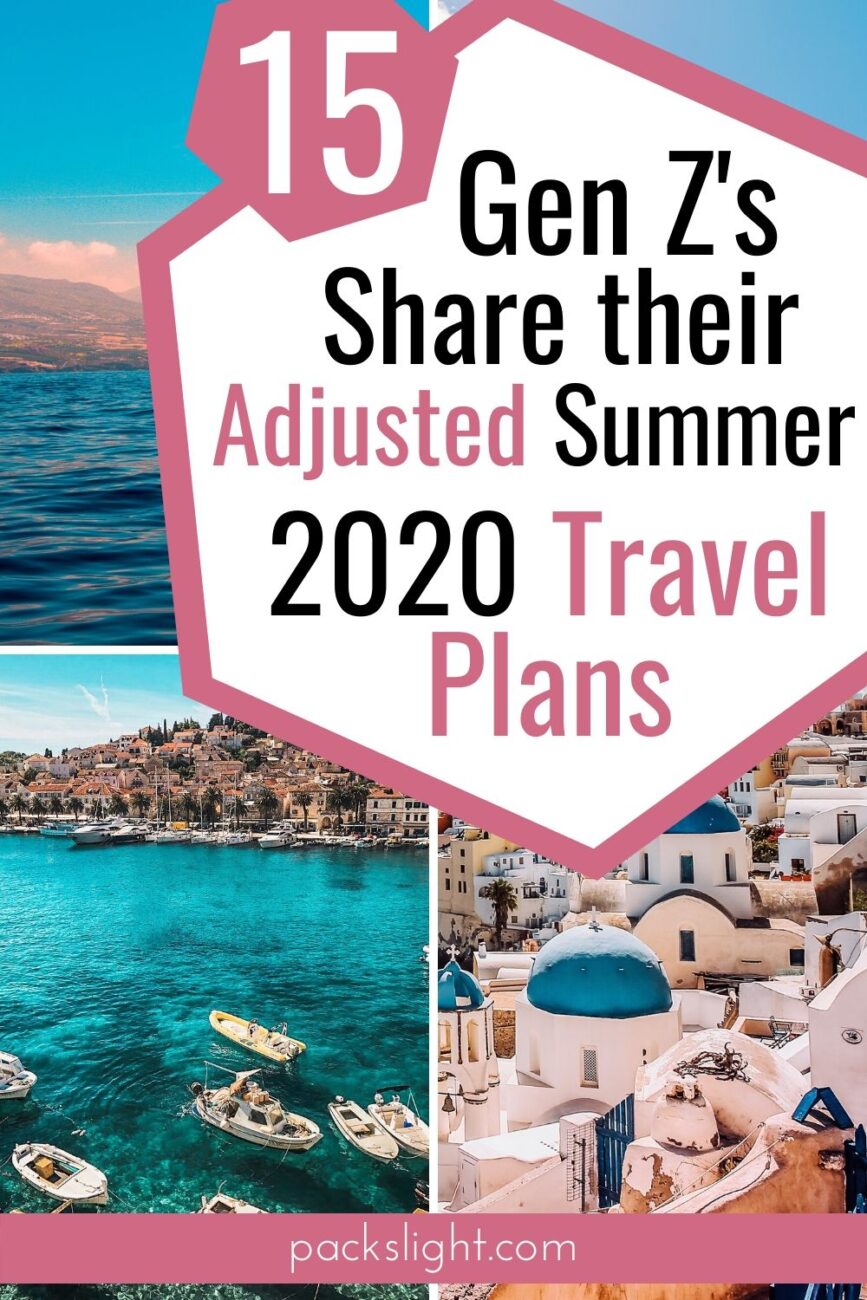 [/one_half_last]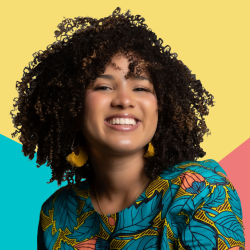 Latest posts by Gabby Beckford
(see all)