Reading Time:
7
minutes
This post may contain affiliate links – meaning that if you purchase something through a link, I get a small payment for it (at zero additional cost to you). It is a much-appreciated way to support this website!
Just a 2-hour day trip from Zurich, Mellau is one of the most popular villages of the Vorarlberg region and for good reason. This picturesque village is situated among steep mountains, making for panoramic views that are basically begging you to take a photo for the 'Gram.
For starters, expect endless forests, alpine farmlands with healthy cows, and mounds of snow depending on the season. Whether you're into winter sports or fun in the sun, this region is gorgeous any time of the year.
With Mellau's access to skiing, snowboarding, hiking, and cycling, you'd be hard-pressed not to stay in shape here.
There are also plenty of opportunities for volunteering and working, whether it's for a very short timeframe, an entire season, or long term. To relax from work, visit a sauna, do some yoga, jump in the public pool, or just sit by the Bregenzer Ache river and listen to the sound of the river cascading over the rocks.
The beautiful village of Mellau is situated in Vorarlberg which is the westernmost state of Austria, making its neighbors the equally posh countries of Switzerland and Liechtenstein.
The region is absolutely breathtaking—expect dramatic, Olympian mountain views complemented in any season. All pictures here are sure to wow for Instagram, because really, who actually gets to have a "Sound of Music" moment in the actual Austrian countryside? And of course, there are natural mental health benefits of this flex—there's not much more relaxing for the mind than staring at alpine landscapes!
One of the most diverse regions of Austria landscape-wise, Vorarlberg has the best alpine lakes in the country. Food is another reason, which makes the region a traveler's favorite as for non-Europeans, one can enjoy meals inspired by German, Swiss, and Liechtenstein cuisines in Vorarlberg.
The bad news? Vorarlberg is one of the most expensive regions in Austria. The cost of living is lower than in Switzerland but higher than in Germany (read: …expensive!)
Making Mellau budget-friendly
There are a couple of ways to make a budget trip manageable in Mellau. The first is the usual: book everything as early as possible to lock in the best price, travel in a group to split costs, track cheap airfare using price-tracking features, and all of the budget travel tips I usually share.
Or, work and volunteer! Besides the obvious financial benefits, volunteering will help you meet like-minded people and create unforgettable experiences in the region. In your spare time, there's no need to be bored, as there's always something to do in this activity-packed region.
Cost of living in Vorarlberg
Cooking is cheaper than eating out in Austria, so check whether your accommodation has a kitchen that you can use. Even though groceries aren't cheap in Austria, cooking your own meals saves money.
Mellau's most accessible supermarket is called a SPAR—not the cheapest, but it's conveniently located. The prices depend on the kind of brands you buy.
The basics are much more affordable than exclusive items like salmon or sun-dried tomatoes. You can buy a large bag of pasta for around one euro, but a couple of baby lettuce will set you back at least three euro. Expect prices higher than in most places in Europe, but not the worst of the continent.
If you love eating out (that makes two of us!), it can get quite expensive.
A three-course meal starts at around 30€ per person. Schnitzel & Kartoffeln, a popular traditional dish of thinly sliced meat with potatoes, is a budget-friendly option that usually costs between 10€ to 20€, and a pizza will be around 10€. If you're on a budget, but enjoy eating out, research the places beforehand and make smart choices on what food you're getting.
Volunteer opportunities and job options around Mellau
The winter season in Mellau offers many opportunities for working and volunteering. However, most of the jobs are taken long before the season kicks in, so it is best to start looking for opportunities in winter during spring.
Finding work is easiest in restaurants, après-ski bars, and in Mellau's hotels which often double as the most popular restaurants in the town. If you have experience waiting tables or cooking for large groups of guests, that will definitely come in handy!
When looking for a volunteer job in Mellau, don't be worried if you don't have extensive experience because there are plenty of work opportunities in winter for newbies. In Mellau, many of the volunteering and working opportunities have housing and meals included, and often your earnings depend on your experience and role in the organization.
💡 Search for winter jobs through websites such as Ski-Job.com. Try Googling terms like 'Mellau ski jobs', as many countries have travel agents who offer workcations and volunteering packages and handle all of the logistics so you don't have to deal with it.
If you're into winter sports, consider taking a course to become a ski instructor. Basecamp is a company that provides courses for young people, and their lessons are fun and a great way to meet like-minded people.
There are more work-trade programs in winter than in the summer season in Mellau. It's common that most Austrians only inhabit their houses in villages like Mellau in the winter months.
But this doesn't mean that you won't find work there during summer! Most often, the seasonal staff is required during the summer months in restaurants and shops to cater to the hikers. Bike riding is a very popular activity to do in Mellau in summer, so you check for part-time work opportunities in the bicycle rental shops.
Another option worth checking is the list of vacancies in the area on the municipality website of Mellau. Fluency in spoken German, but any language can be useful. Having a grasp of German is more important in summer, though, as the crowd is more international in winter.
Best hotels in Mellau
One of the perks of doing volunteer projects or temporary seasonal jobs is accommodations are often complementary. It may not be the most luxurious place to stay, but it does save a lot of money.
If you need to fend for yourself, there are plenty of accommodation options to choose from. Keep in mind that for the winter, the ski resorts will sell out in advance so make sure to book your accommodation far in advance. In the summer, a few places may be closed because the owners aren't around, but in general, more options are available for better prices.
To broaden your search, look up 'Mellau Ferienwohnung' or 'Mellau Unterkunft' on Google. As this is Austria, and it's a bit old-fashioned, a few places aren't even on the internet (but thankfully for us, the majority are!)
Looking to stay local and support a small business? The Bären Hotel is a great accommodation in the area that offers great value for money.
You'll find compact apartments with free wifi, breakfast included, and a stunning view of the town and nearby mountains. After a long day, you can relax and chat with people at the après-ski bar.
One of the features that make this hotel stand out, is the fact that it has a sauna, with relaxing views over the Bregenzerwald. Entry is included for hotel guests, just don the bathrobe that you find in your room and take in the beautiful forest views.
Must-do activities around Mellau
☀️ Summer Activities in Mellau
Mountain Biking and Cycling
Cycling is one of the most popular activities to do in Mellau during summer. There are many easy to advance level mountain biking trails around Mellau. Before venturing on your biking adventure, make sure to be equipped with the best biking gears from one of the bike rentals in Mellau.
Hiking
The most famous hiking trail in Mellau is the Umgang Bregenzerwald: this trail goes through 12 villages and takes around four hours to complete if you chose to visit all of the twelve villages. It consists of short and long hikes of different difficulty levels for all kinds of hikers.
This is the best hike in Mellau if you are on a short stay as it takes you through the different cultural, historic, and architectural highlights of the town.
Hangspitze is a high altitude difficult level hike but the panoramic view at the end makes the 14km hike well worth it. Lech is a great hike, which leads up to clear water alpine lakes.
❄️ Winter Activities in Mellau
Skiing
Skiing is a must-winter activity to do in Mellau. The Damüls Mellau ski area is the most popular skiing spot in the town and offers a range of easy to difficult pistes. The winter sports activities include challenging freeride routes for experienced skiers.
Check the Damüls-Mellau webcams for the latest skiing condition news and to see if there is enough snow on the slopes Purchase a ski day pass or a season pass for multiple skiing sessions at the resort. There is a chance that you can get a free skiing pass from your employer or through the volunteering project that you are a part of.
Snowshoeing
If skiing is not your sport, then an alternate way to make the most of Mellau's winter sports is snowshoeing. Bizau and HochtannbergPass winter paths are popularly used for self-guided snowshoeing tours which will take you through the picturesque landscape of Mellau's mountains at a pace of your own.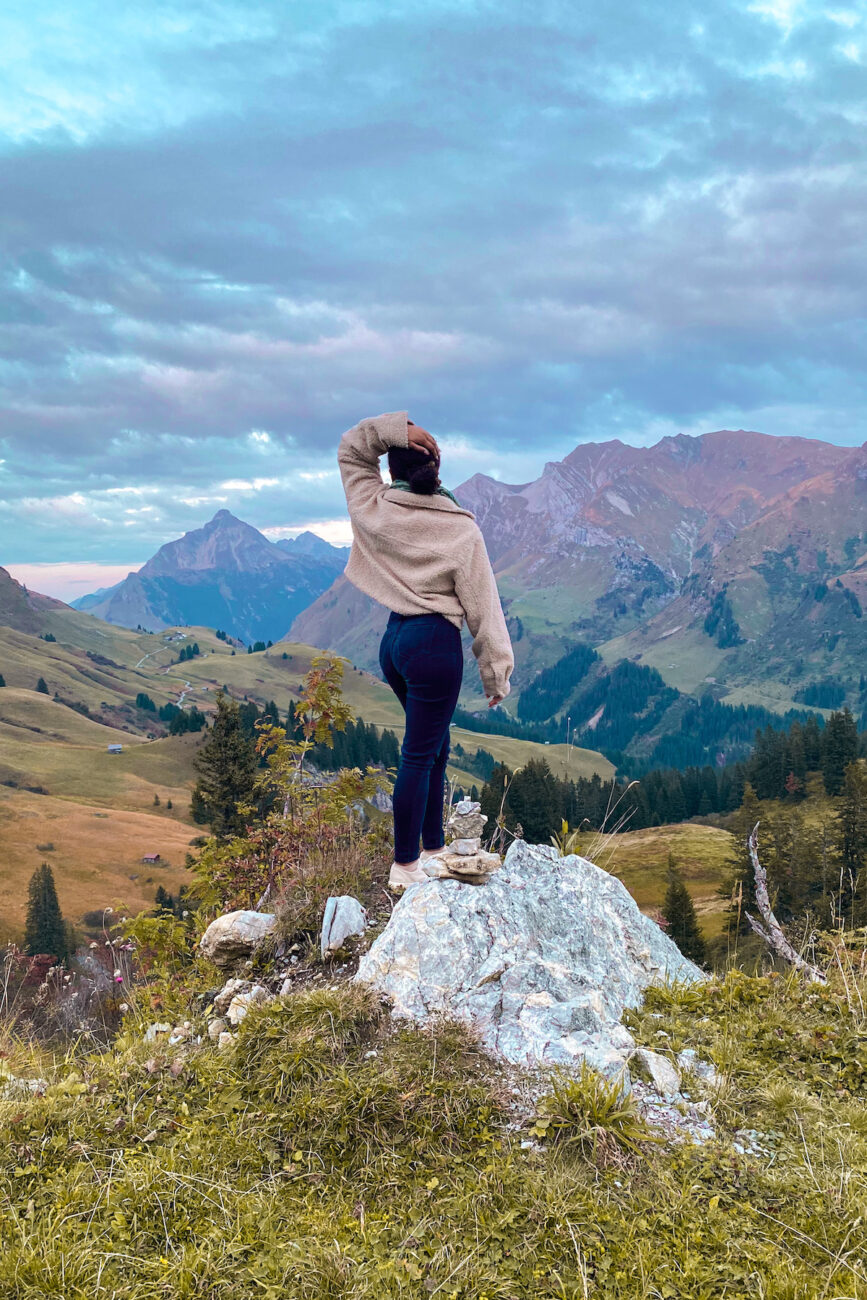 Day-trips from Mellau
Feldkirch
The shortest and easiest day trip from Mellau is to the town of Feldkirch, which can be reached by a 45 mins drive. Another alternative to visiting Feldkirch is by train or taxi. Using a taxi is the cheapest option to reach Feldkirch and it costs around $120-150.
Feldkirch is known for its medieval architecture, with the highlight of this town being its Schattenburg castle, which houses a museum and a restaurant!
Bregenz
Want to visit a bigger town with a buzzing shopping scene? Well, add Bregenz to your list!
The capital city of Vorarlberg, Bregenz offers plenty of shopping and eating out options, but it is mainly known for the Bregenz Festival, which is a performing arts festival that happens every year across Lake Constance. After being surrounded by the mountains,  sipping a coffee at a chic café with views over the Bodensee lake is a pleasant welcome to the city life. 
Bregenz can be reached by a one-hour bus ride from Mellau.
Liechtenstein
Yes, Liechtenstein is a country, and yes, you can visit it on a day trip from Mellau!
It shares the border with Vorarlberg in the west and it can be easily reached in under two hours by bus or by taxi. Liechtenstein is famous for its castles, museums, and mountains.
Restaurants and Après-Ski bars in Mellau
The local cuisine of the Vorarlberg region goes back centuries. The recipes are inspired by the hard-working farmers of the region. A few dishes stand out as culinary highlights of Vorarlberg include Riebel, a corn-based simple and light dish. Another common local dish is Knödel, which is made of balls of dough filled with stuffing (often savory).
Austrians are serious about their cheese there are lots of varieties to try. If you're vegetarian or vegan your options are more limited, and you may need to explain a few times, but in general, the locals are very nice and welcoming.
Naze's Hus
Naze's Hus has a beautiful patio to enjoy the mountain views while dining in and serves authentic Austrian cuisine.
The interior of the restaurant is decorated with wood, which adds to the warm and cozy atmosphere of the indoor dining area. Apfelstrudel is a famous Austrian delight served here.
Metzgerstuble
Metzgerstuble is a local Austrian bar in Mellau. Every night there is a new theme program to entertain the guest and local Austrian beer is served.
There is also a dance floor at the bar that gets crowded every night. For the party people in the small town of Mellau, this is where you can party and have fun.
Where is Austria?
Austria is Europe, neighbored to countries including: Germany, Switzerland, Czechia, Slovakia, Hungary, Slovenia, and Italy.
What time is it in Austria?
Austria is in Central European Summer Time, so one hour ahead of London time! In the same time zone as
What language is spoken in Austria?
German.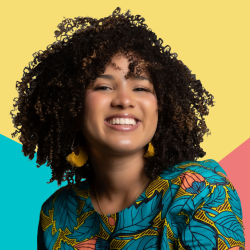 Latest posts by Gabby Beckford
(see all)