Reading Time:
4
minutes
This global pandemic has so far claimed more than 208,000 lives globally, grounded more than 2/3 of the world's passenger jets, and global travel and hospitality industry to its knees. Local DMOs, tour providers, airlines, transportation services, hotels, have all been rocked—and becoming a full-time travel influencer during this time has been no walk in the park either.
However, as our 2020 vacation plans have been justly postponed and approximately 1.5 billion people globally are following stay-home orders I do know of someone who is having the vacation of a lifetime: Mother Nature.
Check out these 11 feel-good sightings of her enjoying her much-needed time away from humankind.
1. Exploring cities Down Under
The coastal city of Adelaide, Australia is host to a population of approximately 1.2 million.
But with its current stay-home orders due to the virus, it's host to 1.2 million and one: this grey kangaroo is can be seen bounding down the vacant streets.
2. Strolling through South Africa
Apparently seeing a stray wild penguin in coastal areas of South Africa isn't too rare. But in the buzzing capital of Cape Town? Not so common.
Yet these 3 penguins seem to be having fun sight-seeing on their way back to the beach.
3. Jelling out in Venice
For the first time in many's life, the canals surrounding the Italian city of Venice are clearer than ever due to lack of boat traffic stirring up debris.
This solo jellyfish is seen peaceful floating through a canal—something that could never usually.
4. Lion in the sun
This pride of lions is seen in Kruger National Park, South Africa, lounging on the heated pavement and rare lack of traffic.
Mother Nature has taken advantage of mankind being locked in to live her best life. And no one can blame her. Click To Tweet
5. Breathing deeply in Los Angeles
Los Angeles, a city famous for its traffic, smog, and bustling city life have become the pinnacle of urban air quality as humans are forced to stay indoors and the atmosphere takes a huge, clear breath.
Photos of the LA skyline have gone viral for showing the nearby mountain range.
6. Counting clouds in New Dehli
This nation of 1.3 billion people was aggressive in its efforts to flatten the curve and combat the coronavirus.
The full stop on air, land, and rail transportation has had a dramatic effect on the environment. The Center of Science and Environment reports that "days after the lockdown began on March 25, the level of particle pollution considered most harmful to human health fell by nearly 60 percent in New Delhi, India's capital."
7. Wildlife-spotting in Venice
Ducks, deers, and warthogs, oh my! Reports of all these animals and more spotted roaming the quiet walkways of Venice.
8. Eat, Pray, Loving in the Great Barrier Reef
Passions of Paradise—a reef tour company in Cairns, Australia— have taken advantage of the travel pause and poor business to see the possibility of problem and pivot their energy.
Their staff has volunteered to give the ocean and respective coral reefs some much needed TLC in this time by planting coral on the Great Barrier Reef.
9. Romping around the beaches in Oregon
Check out these elk having a beach day out on Cannon Beach, in Oregon. Usually overrun by tourists in the warmer months this is a special occasion for them.
See these 11 feel-good environmental success stories that have happened during lockdown. Click To Tweet
10. Nesting in Mexico, Costa Rica, India, Brazil, and Thailand
In the Thai province of Phuket, meanwhile, the
number of turtle nests on some beaches has reached a 20-year high
— and Kanokwan​ Homcha-ai, the supervisor of the Mai​ Khao Marine Turtle​ Foundation is likely due to the lockdown measures implemented in March.
The same phenomenon has been seen in Brazil and India.
11. Bearing it up in Spain
Brown bears have been spotted in Northern Spain for the first time in 150 years!
12. Reclaiming Her Rights!
Yale Environment reports, the Ashaninka indigenous community of Brazil has been fighting for more than two decades against illegal loggers. They recently won their case and will be receiving a formal apology and more than $3 million in reparations for the illegal reaping of their forestry from the Amônia Indigenous Reserve. 
As our economies recover from COVID-19 there have been promising calls to assure that those jobs are created post-COVID-19 explicitly contribute directly to a cleaner, greener economy.
Johan Rockström, the earth systems scientist and director of the Potsdam Institute, has identified a few interesting correlations between the pandemic and our global environmental crisis.
Deforestation and the wildlife trade heighten the likelihood of viruses leaping the species boundary; air pollution increases human vulnerability by weakening respiratory systems, and the expansion of air travel allows epidemics to spread more quickly.

– Johan Rockström
So while COVID-19 has been a horrible event for so many reasons, I hope these nature and wildlife stories not only show us a silver lining but a clear message: Earth can recover quickly if we let it.
---
[one_half]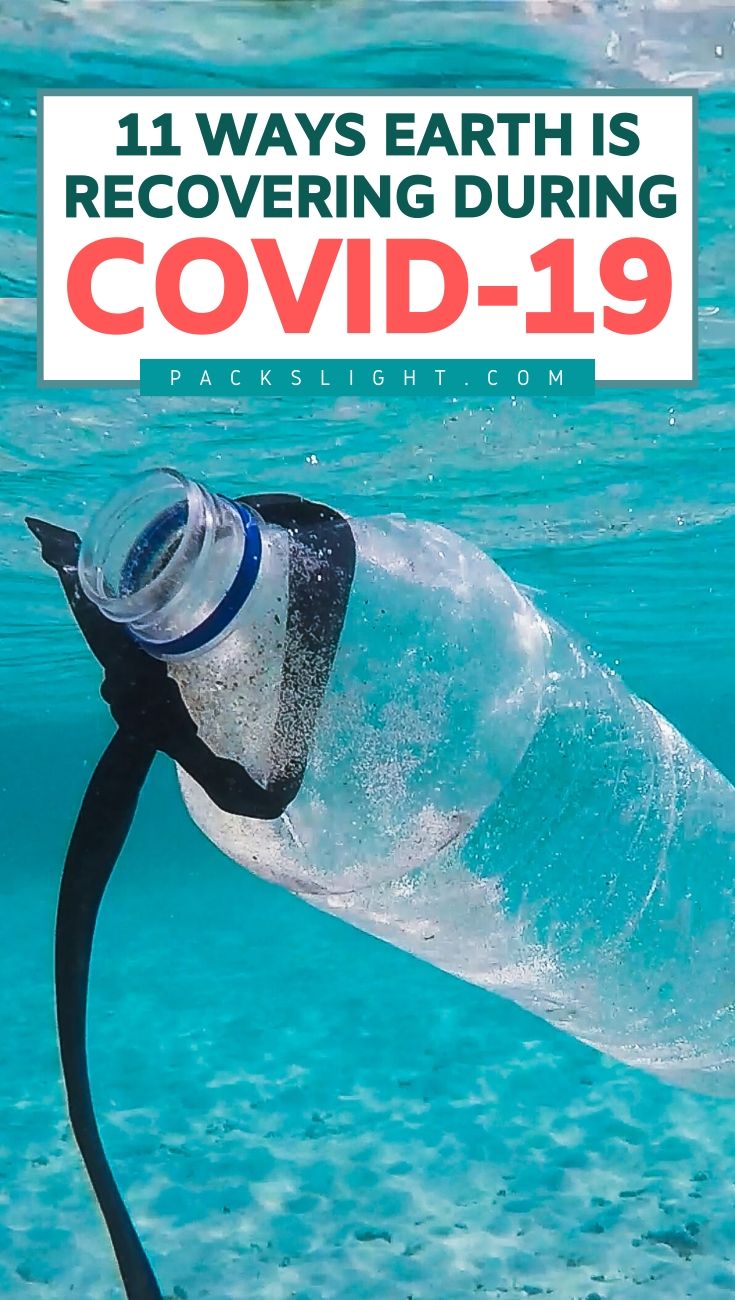 [/one_half][one_half_last]
[/one_half_last]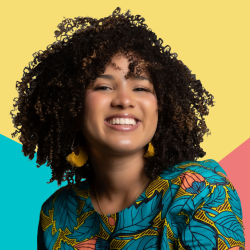 Latest posts by Gabby Beckford
(see all)