Reading Time:
5
minutes
There has long been a societal stigma against community college when compared to traditional universities. The public American public education system itself seems to ingrain in students that community college should a backup plan, a temporary thing to save money for a 4-year college. Community college is seen as inferior and hardly talked about as an option.
Yet, many people I met who've gone to a 4-year university—including myself—wish they had attended a community college to support their degree programs.
As more and more universities commit to teaching via online classes this Fall, students in both high school and college should be seriously considering community college. Click To Tweet
If you're in high school, Dual Enrollment can get you ahead
If you're still in high school and want to get ahead, you should be taking Dual Enrollment (DE) or Concurrent Enrollment classes. These are classes where you get real college credit because you're taking real, accredited classes. If you'll be learning online this Fall, you might be able to make those high school classes count for both credits.
And when I say Dual Enrollment, that's what I mean. Not International Baccalaureate (IB), or Advanced Placement (AP). DE is always the better option as they are pre-accredited by a higher-level university and definitely more likely to transfer than the other options.
The same with CLEP Testing & Sophia Learning Courses
This is a huge hack for both high school students and college students!
Many colleges accept CLEP Exams as credit for many introductory courses. It's an exam you study for independently, and when you pass the test (only $85) you get the credit. In the long run you can save thousands of dollars by simply taking these CLEP tests right after your final exams while the knowledge is still fresh.
Sofia Learning Courses are very similar. You can knock out your Gen Ed credits quickly online and they transfer easily.
Note: Pay attention to how many credits transfer
High schoolers: check to see how many credits you're allowed to transfer for the 4-year college you plan to attend. See how the schools with their community college. Do attendees have repeat some Gen Eds? How many on average? That should affect your choice of school.
Google the two colleges with a "transfer equivalency chart" to avoid having to retake classes when you transfer.
Summer community college classes can be shorter, easier, and cheaper
Taking summer classes at community colleges is an especially smart idea whether you already attend a 4-year college or not. More often than not they are easier, shorter, and cheaper. This could allow you to raise your GPA, save transportation or living costs, and ultimately you could graduate early and save an additional semester and or academic year.
Especially in the summer, instructors can tend to be more relaxed as the class sizes are smaller, and therefore less strenuous for both the professors and students and allowing for a more pleasant experience.
You may be taught by the same professor from a 4-year college!
Many teachers at even prestigious colleges also teach classes at nearby community and technical colleges. It's easy to just cross-reference faculty & get the same quality of education if you have any overlapping teachers
Many teachers at even prestigious colleges also teach classes at nearby community and technical colleges. It's easy to just cross-reference faculty & get the same quality of education if you have any overlapping teachers Click To Tweet
Especially if you're a STEM major, consider this: community and technical colleges focus almost exclusively on teaching, whereas STEM professors at universities are often there for their own research purposed as well. In this case, who might offer a better online environment… the community college professor who thinks "students first" or the university professor who might think "research first"?
If you've received scholarships, sit down and compare the cost-savings
Compare any scholarships you're receiving with total costs, and write out scenarios over a 4 year period. It's important to note that in most cases if you turn down a freshman scholarship you likely can't get it back. 
The cost of a 4-year education subsided by a scholarship might be comparable to the cost-savings of going to a community college, so seriously sit down and approximate the costs of scholarships, transportation, accommodation, etc. and know what works best for you.
If you're already enrolled in a 4-year university, you can defer or "continue" your enrollment Click To Tweet
If you're already enrolled in a 4-year university, you can defer or "continue" your enrollment
If you're a student who has accepted admittance to a 4-year college but now sees community college as a better option you may consider deferring your enrollment. This essentially means you accept admittance to the university but won't be starting immediately. You're deferring you start date until the following semester.
Additionally, if you are currently in college and classes are still online, you aren't forced to drop out. You may be able to do continued enrollment. It basically says you're still a student but you'll be returning a different semester.
Look specifically for branch campuses or sister colleges
If your ideal college has a branch campus, that might be the best-case scenario for you to go as well.
You can save so much money and your degree will still say you graduated from the main university not the branch campus while having the benefits of a smaller, more intimate community college.
If you want to get your Master's Degree one day, attending community college might help you afford it
If you're lucky your academic major or program has a Plus One program for a master's degree. With the money you save from a semester or year of community college, you might be able to pay for your master's!
Just be wary if your academic program limits the number of credits you can transfer for one degree and or semester.
If anything, this situation might be a time to consider a gap year
If your classes will be completely online and your major necessitates in-person coursework or labs,  it might not be a bad idea to consider this as a gap year. It may not be worth spending the money when I can be saving money while working remotely.
Gap years can be beneficial in many ways, financially, mental health-wise, and even career-wise. And if you're unsure of your career path this might be the opportunity to figure it out.
Where you can start if you want to consider community college:
Email your advisor or admissions officer/team from your prospective 4-year university and ask about deferred enrollment options due to the COVID crisis. throw in an excuse maybe as your family needs you to work or say you don't learn well online. Always look at transfer programs if it fits your situation/

Email a worksheet of what classes you need for your major to the community college for advising, especially if you're getting into a degree with the specific general. This way you won't take classes you don't need. After registration you can contact an advisor at the transfer school.

M

aintain a close relationship with whoever you're in contact with: the transfer advisor, the admissions counselor, the community college POC. Add them on LinkedIn or just check in on them periodically via email. Keep a record of your conversations and stay emails.
↡Watch my YouTube live stream where I share my thoughts on community college this fall↡
The benefits of traditional college simply don't exist for this Fall. We have to accept this.
The biggest advantage of traditional vs community college your freshman and sophomore years is "The College Experience". There's something special about leaving home and living in a place where everyone around you is doing the same thing, attending classes, making friends
If your Fall classes are online, I'm sorry. You're not going to live in a dorm, go to parties, and stay up until 2AM making freshman memories. That's not by any means a universal experience, but it's a special one, and it doesn't exist… Click To Tweet
Community college is the same quality classes with more attention from the teacher and saving literally tens of thousands of dollars (not to mention the friends you make will be local, once you can actually go see them). Go community.
By attending a community college you have the opportunity to connect with professors more closely because of small class sizes, you have the same exposure or more to student life activities because of less student density, and you may be able to graduate with less college debt and 
The bottom line
Consult the professionals at both your community college and prospective 4-year university.
There is a difference between going to a community college and going to a 4-year university right away. There is no difference if these are both online except cost. You'll save your money, your future employers won't hold it against you, and you could get a better quality of education anyway.
Save your money and transfer once 'Rona ends.
---
[one_third]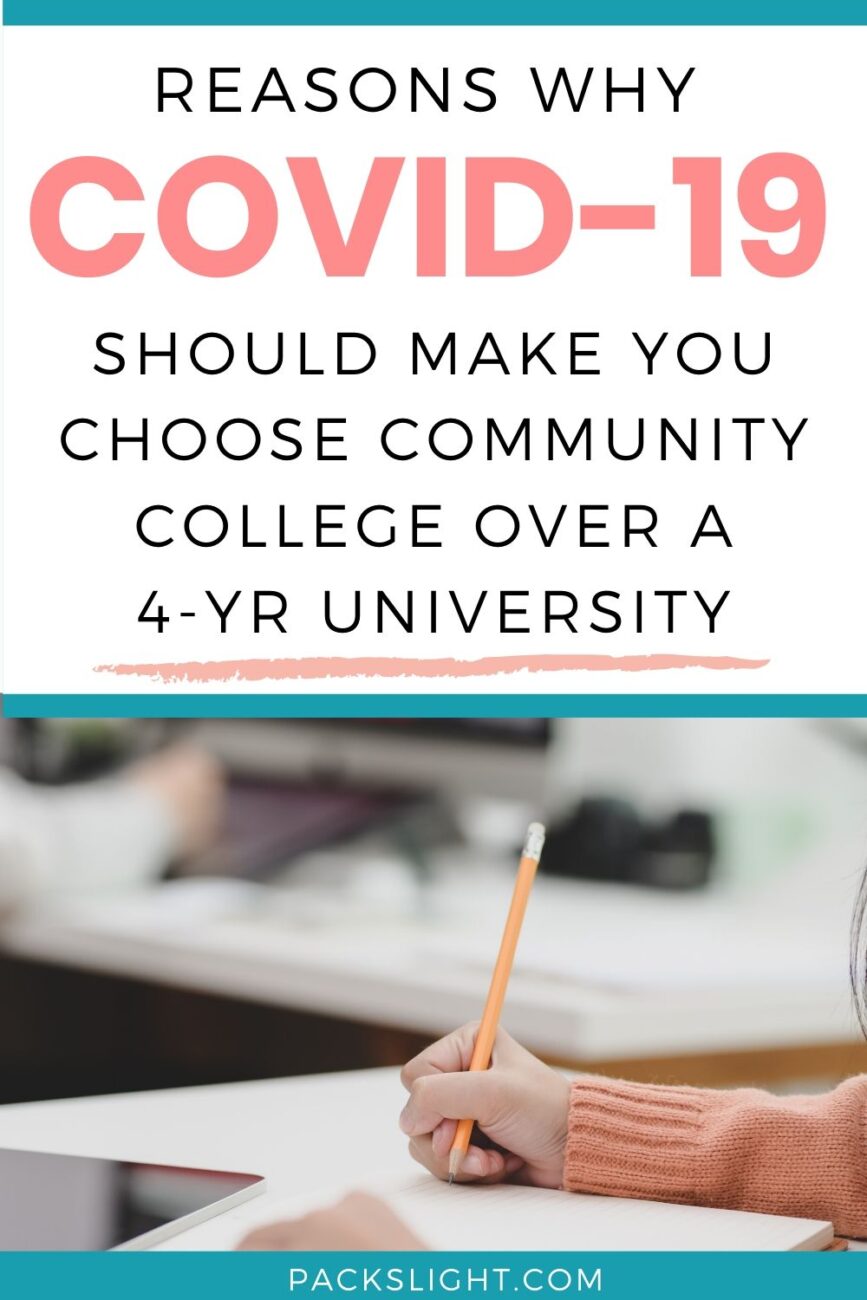 [/one_third][one_third]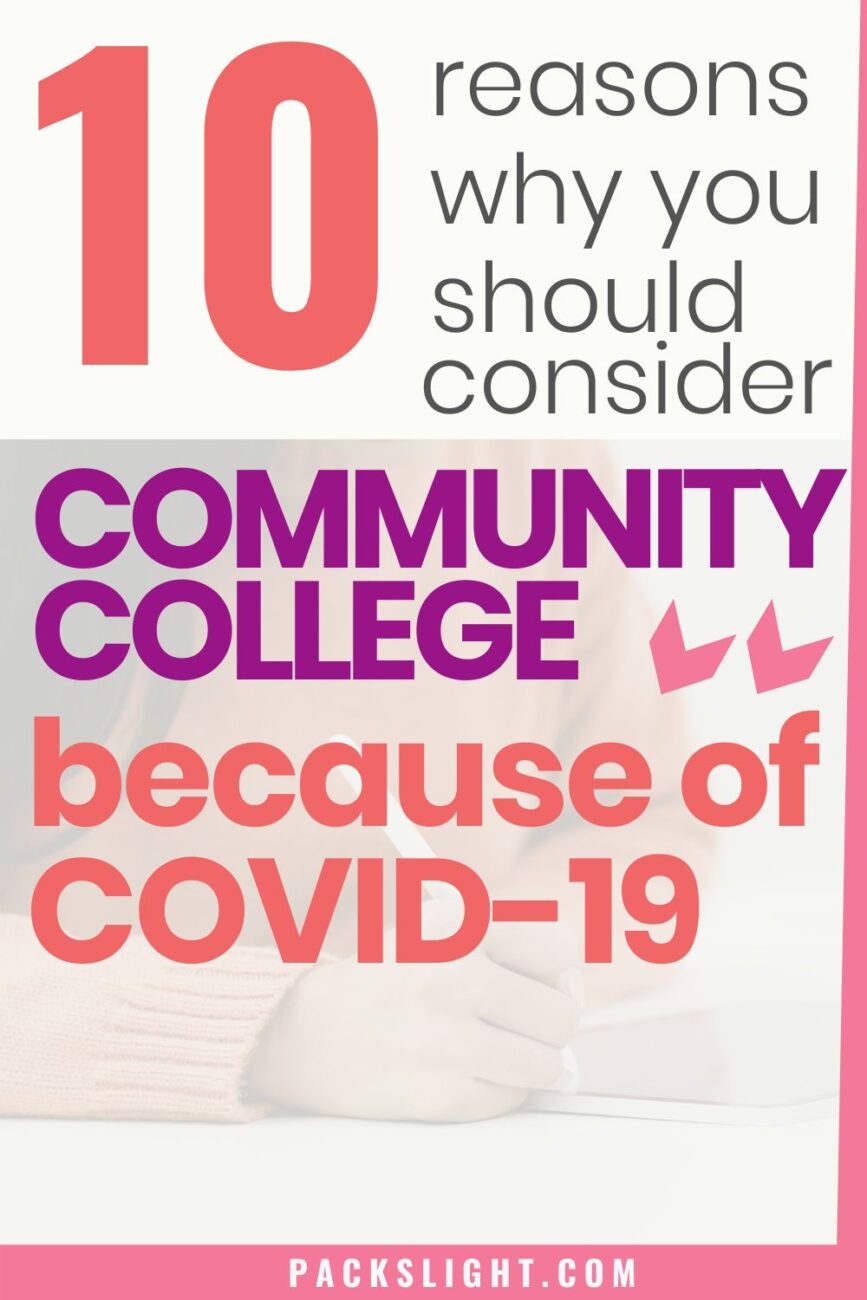 [/one_third][one_third_last]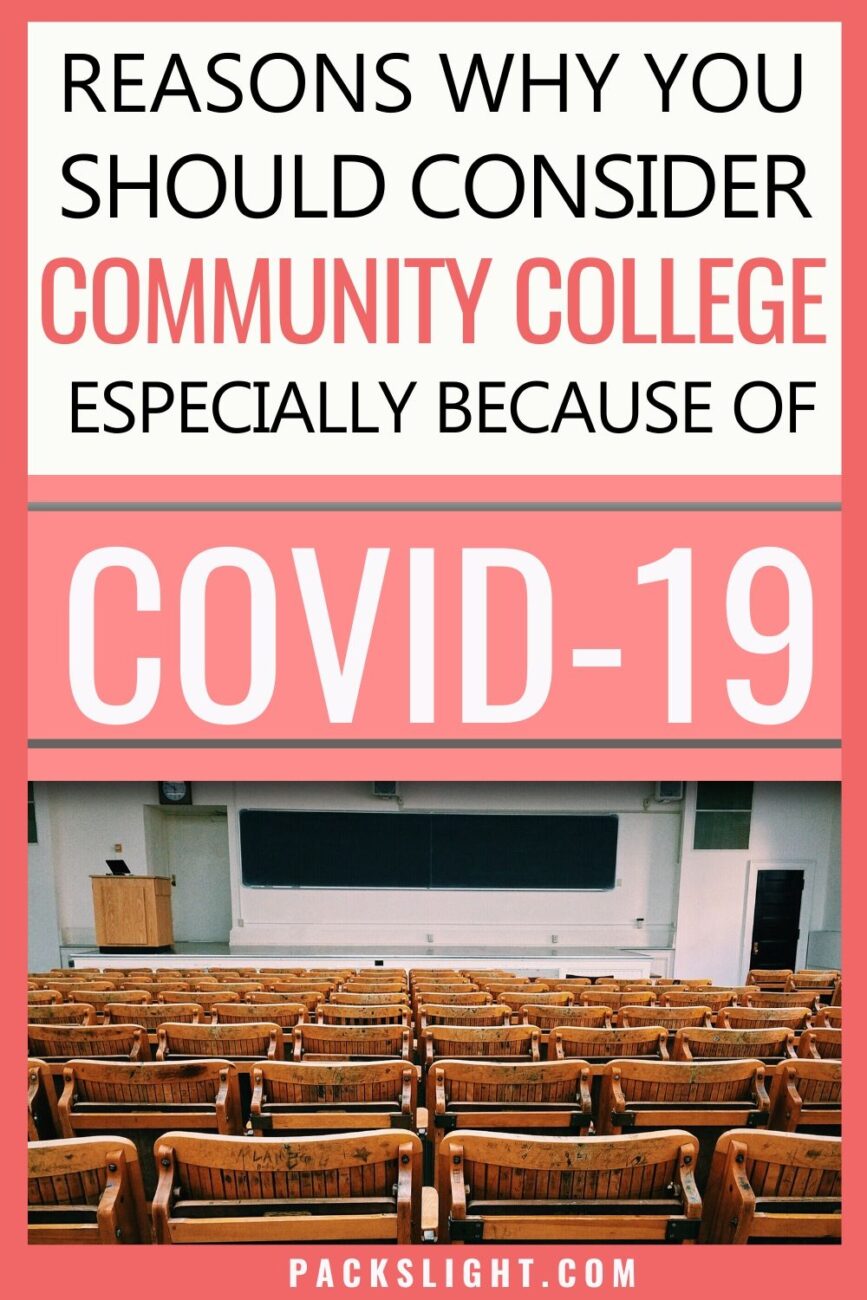 [/one_third_last]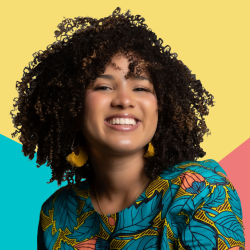 Latest posts by Gabby Beckford
(see all)