Reading Time:
4
minutes
Well, I'm moving to Dubai.
For those who know me, it shouldn't be a surprise. Ever since I found in April that I was going, I don't think there's been a day that's gone by that I haven't thought about it at some point. All the points leading up to me studying abroad and moving across the world by myself have been so random, high-stake, and future altering that I don't feel bad that it's taken up 90% of my attention span.
So for anyone who wants more information about how, why, and when I'm going to Dubai, this is for you!
Why?
In January 2016 I was sitting at my internship with nothing to do, and I started googling scholarships. Before this I had won around $25,000 in scholarships from habitually applying to them, so whenever I remember I look and see what scholarships and opportunities are out there.
Long story short, I found a scholarship called the Boren Scholarship. The Boren funds American undergraduate and graduate students to go abroad to lesser visited countries i.e., no western European countries, no Australia, and no Canada. I don't know how, as I completed my application in 3 weeks instead of using 8 months like most other applicants, but I somehow was accepted into the Boren Program, and next thing I know I was applying to the American University in Dubai!
Hmm, okay. Well, why Dubai?
First of all, if the scholarship application wasn't such a grueling process and wasn't due so soon after I found out about it, I would probably have chosen a country other than Dubai. Dubai is a gorgeous, surreal, larger-than-life city—but it is man-made and isn't very rich with hundreds of years of culture like some surrounding countries are famous for being. If I wanted to learn true Arabic (the language I'll be studying), I probably would've chosen Jordan or Morocco where they have a common dialect… and where everyone actually speaks Arabic on a daily basis. Sigh.
However, I did choose Dubai for a reason: I have no idea what I want to do with my life. Like, seriously.
I started college as a Biomedical Engineering major and switched to Mathematics because that was the degree that would still allow me to graduate on time. STEM jobs pay well, but I don't know if I want a technical career. I've always loved travel and writing, so these conflicting loves of mine make choosing a career hard impossible.
So, this study abroad is sort of my gap year. I'll be studying Middle Eastern studies and Modern Standard Arabic (MSA), which is a break from my heavy math curriculum. And during this gap year I'll be doing a lot of soul-searching and networking. And where else in the Middle East can be considered a land of networking and opportunities except one of the biggest international hubs in the world?
Preconceptions:
The closest that I've been to the MENA (Middle East, North African) region before was Kenya, and Turkey. I sort of have absolutely no idea what to expect.
Of course, I've done extensive research online and talked to probably a hundred people who have lived there in the past or currently live there.
But here are some preconceptions that I just can't shake. They're likely inaccurate, so don't get too wound up.
Everyone is dripping with money, or depressingly poor. I doubt the rich part is much of a stretch, considering it's Dubai. However, I can't seem to imagine a middle class in my mind. I know that there is a poorer population of laborers and workers, and I know for a fact that there are people who actually use those infamous gold-brick ATMs. Is there an in between?
Everything is deathly expensive. Also not a huge stretch, but really I'm sort of worried. Will it be $30 for a meal at McDonald's? Will I actually be able to shop in the Dubai Mall or will it just be a sightseeing tour for me?
Everyone dresses nicely all day, every day. I mean, it'll likely be too hot to wear sweatpants at any point, but should I only be packing business-casual, sunday best type outfits? If I wear a t-shirt will people recoil in disgust?? I have no clue!
I'll be dying of heat stroke outside, but freezing my butt off inside. I've of course heard about the death heat of Dubai, so I'm somewhat dreading that. But with great heat comes powerful air conditioning. I get cold so easily, so I feel like I'll be freezing in all of my classes!
Fears
I think before any big trip, especially a move, each person has fears and doubts. Even as a somewhat experienced traveler, it's impossible to be completely mentally prepared for moving across the world.
I won't learn any Arabic. I am completely unaware that 80% of the population in Dubai is "expats" or non-nationals, from everyone from Australia, the U.K., India, Pakistan, and the Philippines. But, does anyone speak Arabic? If I visit the other Emirates, will I be able to be more immersed in the language? Will I be able to retain any MSA if I don't hear Arabic on a daily basis?
I won't be able to get around easily. I guess I'm too used to being able to jump in my car and go where I like. I've heard Dubai has a good metro system, but I still am not sure what to expect really.
I'll be completely overwhelmed and short-circuit. Everyone who has 4 months to mentally prepare for a life changing event, yeah, I'm a little scared I may be culture shocked into being shy, not meeting as many people as I could, etc.
The countries surrounding the UAE have a bad rep. From the people I've heard who have actually traveled in these countries, I've actually only heard amazing things. So I blame CNN and Fox News for my biased preconceptions of Saudi Arabia, Oman, Kuwait, Iraq, Iran… I know sketchy things are happening in those countries, but I'm hoping my stay in Dubai helps me shift some of my subconscious biases.
Hopes
Regardless of my preconceptions and my perhaps irrational fears, I'm still going. Despite, anything, I'll always go. Because I know despite my doubts, or despite the disappointments that may actually happen while I'm over there, the benefits of my experience will be 10x greater.
I will meet amazing people! I can't even imagine. Living in a huge international hub, going to AUD which is a huge international school. I'll be taking Middle Eastern studies classes, mathematics classes, and general electives classes so I'm excited to meet a range of student. As a travel blogger I'm excited to explore the travel blogging community there, expats and maybe locals alike!
I'll be exposed to awesome business opportunities. As I mentioned earlier, I have absolutely no idea what I want to do with my life. I could be an engineer, like I planned since high school. I could be a travel blogger (LOL, if the heavens open up and bless me), and travel full-time. I could work for a private organization, the government, I could be a journalist like I wanted to when I was 12. I have absolutely no clue. But I'm hoping in Dubai some windows and doors will open up for me to test out some careers, and I can come back next year with a clearer idea of how I want to go about my career!
I'll learn more about the Middle East. Like I said, I know the expat population is huge. But by being in the Middle East, I like to think I'll learn a lot more about Middle Eastern history and culture (especially because I'll be studying it), than I would have had the opportunity to learn by going to school in Virginia and just watching the news.
I'll have more opportunities to travel. He he he. Dubai International Airport is a huge connection point, and the United Arab Emirates is easy access to Europe, Africa, and Asia. And of course the UAE is bordered by
I'll have a

ton

of fun. This is almost a guarantee in Dubai, and I can't say I'm not excited. In door ski mountain, huge outdoor waterpark, beaches, lavish restaurants and clubs, amazing hotels, desert fun like camel rides and dune bashing, remarkable architecture like the Burj Khalifa and the Dubai Mall… It's gonna be fun!
Phew! Well, really that's about it except for the fact that I leave August 31. You know where I'll be, how I feel, my hopes, dreams, and doubts.
All that's left is for me to actually go!
---
If you have any words of advice, articles you've written about Dubai, or you live in Dubai and want to meet up I am so excited to hear from you in the comments below, or by email at [email protected]!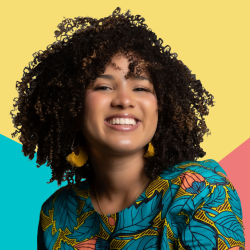 Latest posts by Gabby Beckford
(see all)