Reading Time:
3
minutes
The world isn't sunshine and rainbows all the time, and you can't travel without knowing that there are good and bad people in the world. And it's better to be over-prepared than to get hurt because you were naive of the hazards of being a traveler!
What are the potential problems of traveling and how do you prevent them?
Document your trip with an official government site, so they can keep track of you.
Americans can check the State Department's website for Travel Alerts and Warnings for countries around the world. These warnings date and give full descriptions of any dangers in an area, expressly describing past events and warnings and naming specific dangers and areas to avoid.
For example: if your destination is on a high alert because of recent political unrest, the State Department website will tell you exactly which parts of the country are most volatile and which you should avoid. The entire State Department website is a good travel tool to keep in mind as it has passport & visa information, travel tips, and emergency travel updates.
You can also register your trip with the State Department with their Smart Traveler Enrollment Program (STEP) tool; this allows the State Department to know your dates of travel, location, contact information, nature of the visit, and other travel details.
It may seem extreme, but if you go missing in the Sahara Desert, the STEP program may be your only chance of the U.S. government rescuing you. It's also a good idea to always give your travel itinerary and contact information to someone you know, most likely your parents or a friend, in case something should happen.
It may seem extreme, but if you go missing in the Sahara Desert, the STEP program may be your only chance of the U.S. government rescuing you. Click To Tweet
Do your research on your destination.!
Study up on things like the local laws, customs, and culture of your destination. Are same-sex relationships celebrated, or criminalized? What is the alcohol age limit? Are you allowed to chew gum? Not in Singapore!
I love to get in touch with locals via my Facebook, Twitter, or Instagram and ask them for location-specific advice like what areas to avoid, how common crime is, common tourist scams to be aware of, and other general safety tips.
Have paper copies of all of your important travel documents.
Regardless of your destination, when traveling always be sure to carry a photocopy of your passport, ID, and itinerary including hotel and transport reservations.
When touring, lock up your real identification in a safe at your hotel, in your hostel locker or in your suitcase/backpack with a suitcase lock.
God forbid your phone or electronics get stolen, you should always have paper backups of your trip itinerary, embassy phone numbers, passports, and any medical paperwork. Having these can make a potential bad incident that much easier to fix.
Keep a low profile: when in doubt, blend.
If you've ever lived in a tourist hotspot, like Washington D.C. where I'm from, you'll know there is nothing more annoying than an obvious tourist who is disrupting the daily flow of things by standing in the middle of the street, talking inappropriately loud, etc.
As Americans, we often get a bad rap as tourists, so it's important to always be aware of all laws and customs in your host country.
Try not to be the stereotypical "ignorant" tourist; instead, be a humble visitor in the culture that you are a guest of.
Avoid political protests, any run-ins with police, drinking excessively, etc.
Never fully let your guard down.
The world is a crazy place, and it's an unjust fact of this world that women are more likely to be harassed—or worse—just for existing, let alone traveling.
We're gorgeous and perfect and, unfortunately, some people just can't handle that (snap). Therefore, while only you can personally determine how safe you feel, I recommend traveling in groups at night when possible.
Also if you decide to go out partying at night take similar precautions as you would at home: always watch when a bartender pours you a drink, never accept drinks from strangers, never get too incoherent, always have your night planned out before you go out, etc.
Of course, there are nights when you can break some of these rules and be perfectly fine, but it's better to be cautious. Personal safety should come before having fun and protecting your friends it's just as important as making sure you get home safe yourself.
Don't use your real phone number! Download Google Voice.
Download the Google Voice app and create a new phone number. You can text and call through the app, or even have messages forwarded as texts to your phone and reply there.
Use this number when meeting new people so that you can keep in touch, but so that they can't look you up using your real phone number. It's a great barrier in case things take a turn and you need to block them at some point.
Don't use your real phone number! Download Google Voice. Click To Tweet
Practicing some simple common sense and a little forethought can keep you safe and happy on any adventures you go on. And unfortunately, it's often when we think we're safest that we're most at risk, so even if your friends think you're crazy (or if you think you're crazy), utilizing even some of these safety practices might just save a life, and definitely your vacation!
Read reviews on local businesses.
For every excursion, restaurant, or activity you do, I suggest reading online reviews first. Not only because you make sure you're getting your money's worth and will have a good time, but you ensure your safety.
When choosing where you want to go skydiving or scuba diving, make sure the reviews are positive and don't have any concerning incidences.
Have any more travel safety tips you suggest? Let me know in the comments.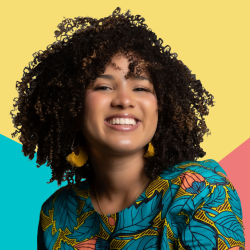 Latest posts by Gabby Beckford
(see all)