Reading Time:
4
minutes
Every travel lover has one recurring daydream on their mind during this time of lockdown—when can we travel again, and how will it be different post-COVID? Though there are no exact answers, we cling every day to news reports hoping that cases are declining and leisure travel is somewhere on the horizon.
But my fellow Gen Z's know we have another hurdle. Whether we live with, are financially dependent on, or just have a deep-seated fear of/respect for our parents, we know that we need their approval to travel again in the future. (If you're a fellow young woman of color? Solidarity, sister).
It's a conversation that will need to be had at some point, but how you go about it may make or break their sentiment to your post-COVID-19 adventures. Here are some basic tips to help you navigate their anxiety, global safety, and your dreams of exploration.
Stay updated with COVID-19 news 
First and foremost, you should only be having this travel conversation when it's confirmed by health and government officials that it is safe for you and for the local populations you want to visit. 
Nothing will undermine your ask more quickly than you jumping the gun and bringing the topic of travel up when COVID-19 numbers are still on the rise, especially in your own community. I'm talking WHO and CDC official announcements, significant healthcare relief, a recovering economy, all of that.
Leisure travel is a privilege and as much as I truly understand your desire to get back out there (trust me, 2020 was supposed to be my Year of Travel…), you won't be alive.
To start the conversation with them you need to acknowledge the situation. Let them know you're not oblivious to the worries of the world, you haven't suddenly forgotten the 600,000 global death toll or months spent in COVID-19 lock-down, and that you're being very aware and intentional with your wish to travel again.
Nothing will undermine your ask more quickly than you jumping the gun and bringing the topic of travel up when COVID-19 numbers are still on the rise, especially in your own community. Click To Tweet
Our families sometimes a habit of thinking young people are rash and impulsive—and while that cannot be confirmed or denied in other situations—we should do what we can to make clear that this is not one of those situations.
Think about how your parents will feel 
Next, try your hardest to empathize with your parents on an emotional level. 
If you're a Gen Z reading this you likely don't have kids at this time, so try to imagine this analogy: There's been a horrible Dog Flu going around that's supposedly cleared up now.
You logically know you can't keep your dog in the house and away from the dog park forever, but how do you feel the first day you consider taking them out?
Anxious. Afraid. Powerless. Wondering if it's too early, or if a trip to the dog park is worth their life.
It's not so melodramatic when it's you making the decisions for someone else's well-being. Parents can be overprotective and dramatic, but more often than not it comes from a place of love.
It's true that life goes on and we shouldn't live in fear forever. But letting your parents know that you understand and empathize with their fears of you traveling may open that dialogue with them and secure their trust. Click To Tweet
Again, this conversation should only be broached when truly safe travel is in the foreseeable future, and that might not be any time soon. But an important step will be getting them to empathize and understand your wish to travel after a global pandemic.
Let them know why you feel called to travel again in spite of the fear and (hopefully, small) risk you may encounter.
Do you have a chance at a study abroad program that you just can't pass up? Do you feel that life is shorter than ever and want to live your best life while you can? Has quarantine affected your mental health to the point that travel seems less of a luxury and more of a necessity for survival? Lay it out.
Take COVID-19 safety precautions
But, perhaps the most important step, will be convincing them that you'll be prioritizing your health and safety over everything. Period. 
You're gonna have to pull out the big hand sanitizer bottles to show them that you'll be protecting your well-being as adamantly as they are trying to. Share with them how large airlines have adopted aggressive sanitary and safety measures for the foreseeable future. But knowing you're doing all you can on top of that will help Mom & Dad toss and turn a little less at night.
Here are some simple tips to stay safe while flying:
Using an airline app's mobile check-in feature for your flight, you reduce your interaction with paper tickets and hand-to-hand transactions.
Some studies suggest that window seats have the least chance of exposure to the virus.
Wear a face mask, gloves, and sanitary cleansers with you. Stay up to date on CDC guidelines.
WHO also offers a free online COVID training course to help you better understand the virus and the global response to it.
Providing a training certificate to Mom & Dad might help them know that you're taking this seriously!
Have the conversation about post-COVID  
Uh oh. Time for the Big Boss Level. The most terrifying, and perhaps the riskiest thing you could do when you're trying to convince your parents to be okay with you traveling again post-COVID—asking them to trust you.
However terrifying, this step is essential because it's the truth. It's the truth that the world spins madly on whether we choose to live in fear or not. It's very likely true that you will travel again in this life. At some point, they're going to have to trust that you're capable, confident, and prepared enough to be out in the big bad world again without them.
And if they say they aren't ready now, ask them what they would need to feel comfortable with you traveling again. If they have concrete examples, this is a great time to further the dialogue with them. If they can't come up with anything right then, you'll have to decide how you want to further that discussion. But hopefully, the question alone will make them think.
Whether you approach this conversation all at once or slowly over time, using these tips will assure that your parents know clearly why you want to travel again. And if not now, its the first step to them being okay with it soon. Click To Tweet
The choice is yours…
There are no guarantees for any of us in life. For some, the risks of travel won't outweigh the rewards for some time.
But for those of us young enough to still want to make the most of our best years and looking forward to experiencing life at it's fullest through travel again, have these conversations with your parents.
Good luck!
---
How do you feel about traveling post-quarantine? Let us know in the comments.
Are you interested in writing for Packs Light? Apply to become a contributor.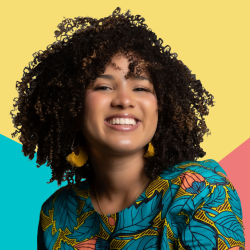 Latest posts by Gabby Beckford
(see all)