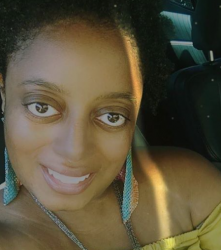 Latest posts by Jameela Malcolm
(see all)
Reading Time:
4
minutes
Do you have canceled summer vacation plans or flight bookings? Wynwood, Miami is slowly going through the different phases of businesses opening back up. A positive thing that's come out of the pandemic is more and more people are going out and exploring places within their own cities.
What places to visit
Wynwood is you might think of a place to go with a myriad of things to do. You can go with your friends, family, or a date!
Even as a South Florida local, I always discover something new in Wynwood! Click To Tweet
It's a hip scene from the music to food to culture and art all wrapped up in one. You can step out of your car and find art everywhere. Street artists take to the walls to paint their stories and writing on the sidewalks.
The Wynwood Walls is a pretty popular attraction, it's an outdoor gated area where you can walk through and find different murals or sculptures that various artists feature their works!
The Wynwood Marketplace is a fun place to go with friends or on a date to experience different parts of Miami in one location. It's currently closed but has a set time to re-open in September 2020. The venue is an open outdoor space where you can find food trucks here or local vendors for jewelry, clothing, and different unique decorative pieces.
They sometimes even have an artist working on their live pieces so you can watch as they work! The venue collectively is such a cool vibe where you can find bands playing live music and DJs. The Wynwood Marketplace is where they host everything from events to parties day or night.
Interested in finding some more east coast street art? See the stunning street art of Richmond, Virginia.
Things to be mindful of when traveling during COVID-19
The businesses require that you wear a mask while in public and inside establishments. All the restaurants, shops, and open outdoor areas have signage that requires you to wear your mask.
Most of the restaurants allow you to dine in, but with the option of outdoor seating only. If you're experiencing any COVID-19 like symptoms, they ask that you please do not enter their establishment.
Fun museums to check out
If you're ever looking for the perfect place to upgrade your Instagram page or a fun place to experience cool art installations, there's a location where your imaginations can come to life. A place for children and adults to bring out their true inner kid at heart. It's home to the former Museum of Ice Cream, no longer in Wynwood.
The Unicorn Factory, the Miami Selfie Museum, and the Museum of Graffiti are some fun museums in Wynwood, Miami. Each room you walk through and experience different art installations and interactive rooms. These places are still open but because of COVID-19, they require masks must be worn.
You have to make your reservation online and you can't purchase on the website. They are taking safety precautions by limiting the number of people inside at a time as well as sanitation stations.
Want to find more local's exploration of their city? Check out this road trip through Virginia from a local's perspective.
Restaurants
While in Wynwood, you definitely want to stop to eat at the local spots. A favorite place to grab a smoothie or açaí bowl is definitely Ooh Raw, where everything is freshly made and absolutely delicious.
Before COVID-19, it was also a place to hang with friends and play games. However, they are still open to the public, you can order it to go or enjoy your meal at either their indoor or outdoor seating areas that follow social distance protocols.
Now if you're looking for some comfort food with some Caribbean flare, then you have to hit up this Black-owned restaurant in Wynwood World Famous House of Mac. They have the best mac and cheese from their three-cheese pasta and their jerk pasta with so many to choose from.
Also, they also have the best wings and don't forget to wash it all down with their homemade lemonade. I also love that some of their new implementations since COVID-19 for safer customer experience, they have the stickers on the floor for social distancing and they even have a barcode that you can scan for the menu so you don't have to touch the menu.
Everyone is welcoming. Even the managers check on you to make sure you're having fun and enjoying your meal. Click To Tweet
Shopping areas
There are many cute boutique shops run by small business owners. In particular one is Valijait's, a Puerto Rican-based store in Wynwood where you can find sunglasses and rompers and dresses galore. Locals love it because you can find pieces that not everyone else would have and their clothes are affordable and comfortable as well as a way to feel good about yourself in your own skin when you wear them.
Inside the shop, there's home decor, books, and different artists that come together to create original pieces for sale. It's a pretty unique store where you won't walk away empty-handed.
Transportation in Wynwood
If you're local visiting the area, here are a few options you could use to get around.
The Metro Rail cost of $2.25 and they have a contactless pay option on their website.
Miami Trolley is free!

You could use ride-sharing apps like Lyft or Uber.
Where to park
If you're local in Florida, you can take your car and find parking on the street using the Pay by Phone app that you can download on your phone. If you don't want the app, you can click here for the website that makes parking easy and there are several locations to park.
The Wynwood Garage parking is at 311 NW 26th Street, Miami FL 33127. It's the closest parking to Ooh Raw and The Wynwood Marketplace.

You can park near the Wynwood Diner on 2601 NW 2nd Ave, Miami FL 33127. It is the closest location to the Wynwood Walls.
Be sure to save this for your next planned trip to Wynwood, Miami. You can enjoy your day, take lots of pictures, and wander wisely!
---
Tell me in the comments—What are your thoughts on Wynwood? Which place will you go to first?
Are you interested in writing for Packs Light? Apply to become a contributor.
[one_half]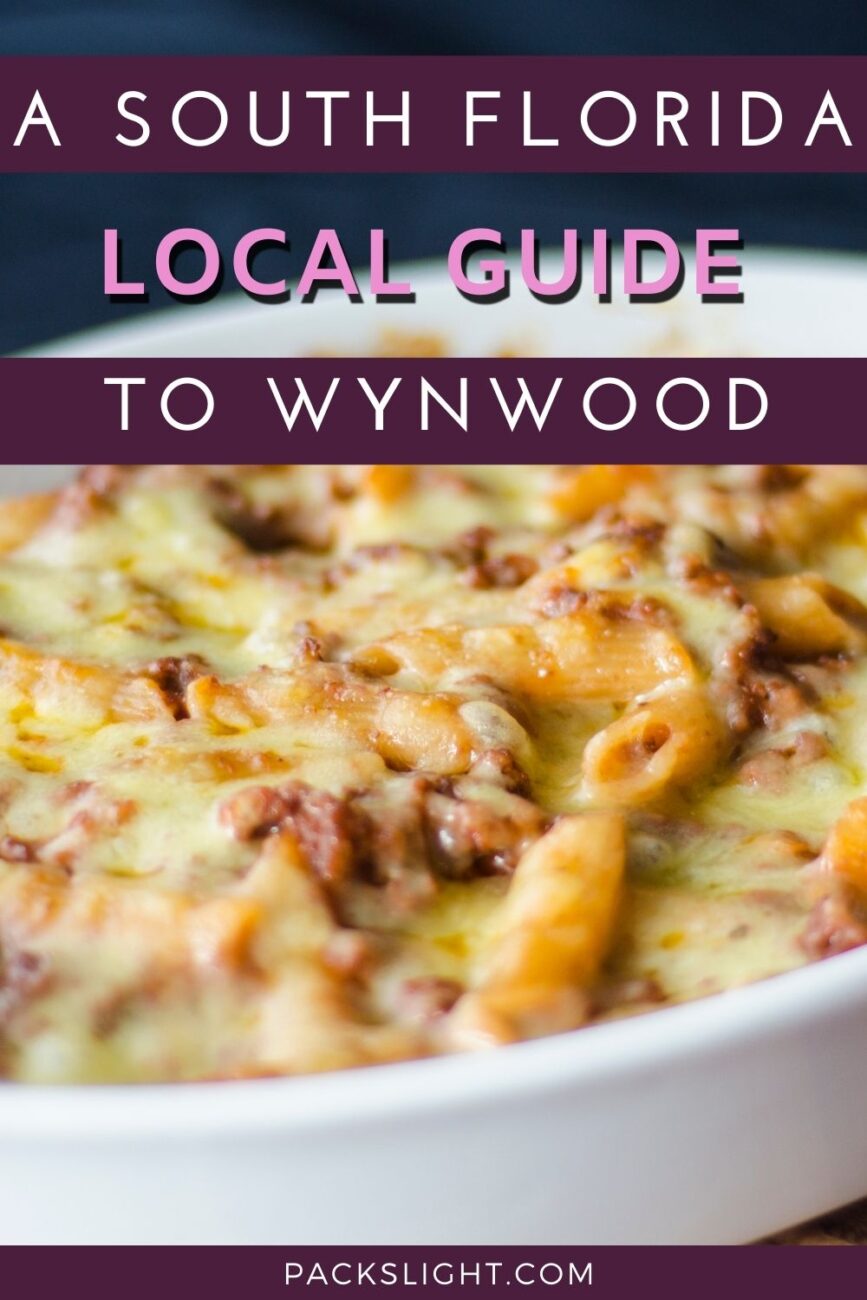 [/one_half][one_half_last]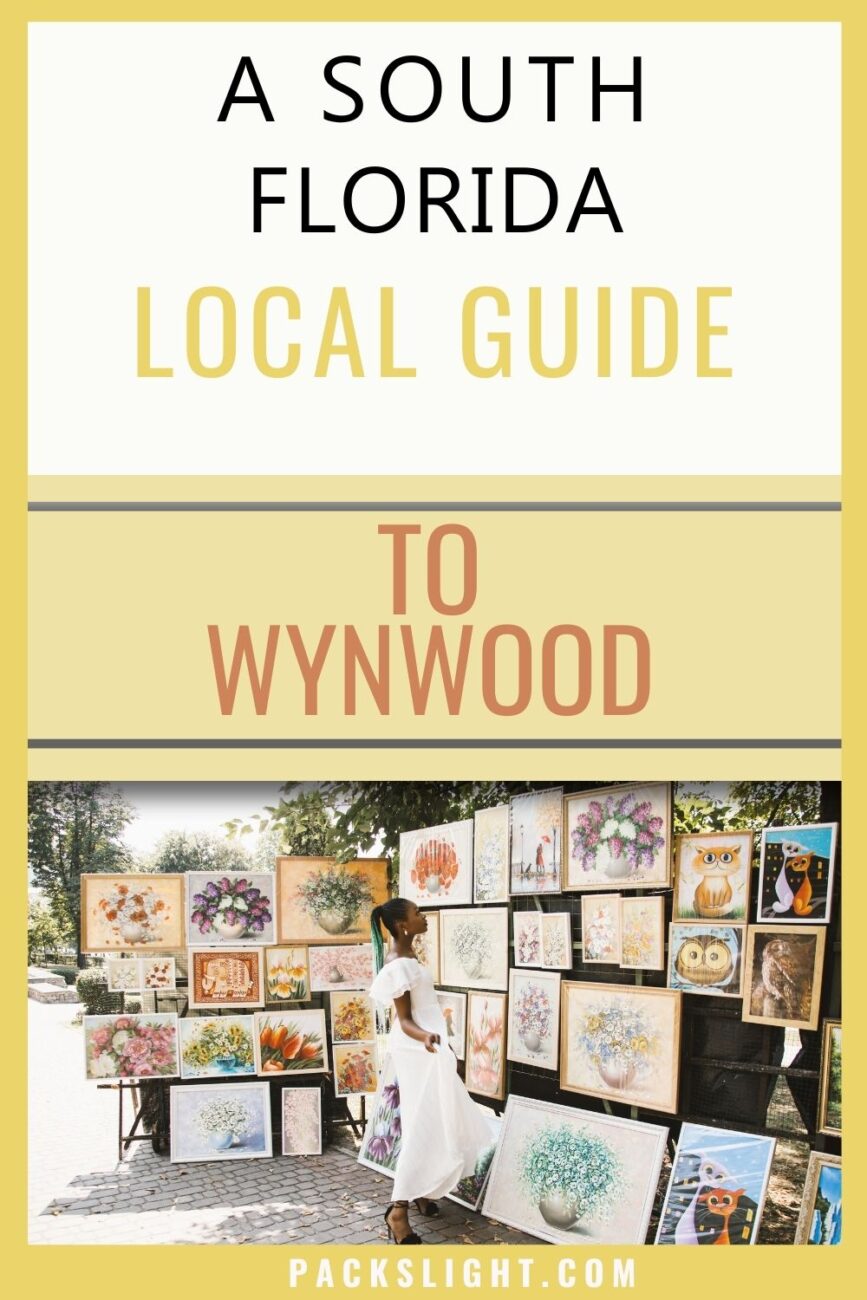 [/one_half_last]