Reading Time:
8
minutes
Getting your Instagram in front of new eyes and gaining organic followers is seemingly impossible in 2021.
Common social media advice to gain IG followers is to post quality content, use hashtags, and get reposted on bigger accounts. These are valid tips that you should be trying to implement, but they're also obvious and I'm sure you've tried them before.
In fact, I'm sure you've been trying them for months—maybe years—to no avail. Maybe you're stuck at 100, or 500, or 3000 followers. It feels like for every 10 followers you gain, you lose 15.
SO. FRUSTRATING.
Now in 2021 and it's possible to buy followers, likes, comments, views, love, and almost all else. But growing an organic Instagram following? Now that is the Holy Grail. One I will attempt to lead you to in this article. So buckle up.
1. You're not crazy. It really was easier getting real Instagram followers a few years ago.
In 2013 when I first started my blog and Instagram, it was easier to accumulate thousands of Instagram followers. No one complained about the dreaded "algorithm", Follow-Unfollow was a new technique no one knew about yet (but still just as annoying), hashtags weren't as saturated, and there was simply less competition.
There was a 3-month period where I gained 2K-3K followers simply by posting consistently. Seriously. And in 2014 I can promise my Instagram feed's theme was barely a theme at all with some photos literally taken on my flip phone.
So the first thing you should know is that it's not you—it's Instagram. I'm sure you have gorgeous photos taken on a DSLR, pay $12 a month for a Lightroom and Photoshop subscription, and use millions of niche hashtags. The bottom line is the algorithm doesn't want you to be great.
The algorithm doesn't WANT you to be great! But be great anyway with these unique Instagram growth tips.
Click To Tweet
But you and I are still a slave to the platform. And that's why you're here looking for tips on improving your following. Well, my next tip may seem even more counterintuitive, but stay with me.
2. Use Instagram's newest features. Like, ABUSE them.
Instagram will always award those who use it's newest features. Right now that means Instagram Guides, IGTV, IG Live, and Instagram Reels.
Look at my feed of content I've posted in the last 2 weeks. The pink are IGTV video, and the yellow are IG reels.
It may seem overwhelming and feel like a new feature comes out every week, but if you want to be successful you have to keep up.
Read my tips for getting the most out of Instagram guides to get started today.
2. GET OFF OF INSTAGRAM.
Put your hands where I can see them and step away from the phone, ma'am/sir.
Likely the second most important aspect of having a successful Instagram account is having a large, authentic network of REAL people in your life. Attending in-person networking events, bringing up your business in daily conversation, sharing it on other social media platforms (keep reading, more on these techniques later) are sure ways to increase your following.
I believe there are two types of influencers in life: 1.) those who influence from popularity and 2.) those who influence from a sense of personal trust.
Type 1: The Kylie Jenners and Nomadic Matts who gain followers and interest simply because of the size of recognition they already have. It's sort of like when you see a crowd of people surrounding a street performer and you yourself want to join the crowd out of curiosity.
Like, "So many other people like them, I kind of already like them too". Even if they have a smaller audience but are verified, that official clout gets them, followers.
Type 2: Personal affiliation. These are the influencers who don't necessarily have huge followings, but you want to be them—or at least be their very best friend. If you're looking to grow your Instagram following you likely have a smaller account and this approach is for you, and for me. Even the Kylie Jenner's and Nomadic Matts usually begin in this category. I truly believe that while your branding, ethics, product, and all other aspects of your business are very important in your success, success on Instagram is brought by connection.
An example:

In 2020 I went to the New York Times Travel Show and in those two days I gained 120 Instagram followers. In the following two weeks I was up to around 200 new followers who I am sure are from the travel show. How did I do this? Old fashion in-person networking, hand shaking, smiling, and authentically making new friends who wanted to follow me and who I wanted to follow too. A concept.
A real-life interaction can build a connection 4x as strong in half the time compared to trying to feel connected with you via solely online interactions. The trickle of ~80 followers in the following weeks was due to people following up with their connections made at the show and being reminded of me by seeing my business card. Which brings me to my next tip:
3. Increase trust in your Insta-brand by getting a business card.
On that front, get a business card.
I understand some people may just be looking for Instagram followers for clout, influencing ability, self-satisfaction (yawn). If that's you, keep scrolling.
But most people seeking followers are doing so as a supporting aspect to a bigger business plan of monetizing their work in travel, fitness, makeup, coaching, etc.
Having a business card automatically levels you up from "wanna-be" to "actively tryna-be" in people's minds, and they're more likely to remember you and trust you. But with trust, comes responsibility.
If you're at the point where you're thinking of having a business card, website, branded Instagram, please know what you're talking about. Or else people are going to follow your Instagram but eventually find out you are a fraud or at least not as good as you say you are and unfollow. Or worse, bad mouth you and get others to unfollow/never follow you. Not so good for your Instagram goals.
I got my business card from Moo.com. You can use my referral link here for 25% off your first order.
4. Brag your a** off at (almost) every opportunity.
This works for your store, blog, or Instagram account. How can people know to follow you if they don't know what you're looking for them to promote?
Bringing your Instagram up in daily conversation.
When people ask your hobbies or what you did this weekend, be authentic in your answers and casually bring up your account like "Did some fitness/make up/travel content creation for my business account. I got a ton done, it felt great!" and naturally pique their curiosity. Most people are happy to support their friends' goals, especially if its something as simple as a click of a follow, and even more so if they actually enjoy your content.
Another way to promote your Instagram account is on your other social media accounts.
You may feel that you're posting about your Instagram too much on Facebook or Twitter but trust me, if only 20% of your followers are seeing one post at the most, the likelihood that you're bombarding your followers to the point of them being upset is minimal.
Of course, no one should go to your feed and just see "Follow my Instagram!!!" 8 times in a row with a link. You can be a bit more creative than that.
See my example of a To-Do vs. Not-Do of sharing your Instagram via Facebook.
Instead of this…
This type of post is blatant spam, with no value added to the viewer. Why would that want to follow your account if this type of shameless self-promotion and lack of entertainment is what they have to look for? Would you click a link that spammy?
Try this.
Whereas this example has all the razzle-dazzle needed, balanced with strategy. Now the viewer knows what type of content to expect—they like the photo and want to see more. How can they see more? By following my Instagram via the conveniently placed simple link below it. It seems more like their idea/choice in the second version. Psychology.
This type of post with an image and shortened links perform better on Twitter too. If you're posting on the platform you can safely promote your Instagram 1-3 times a week when done tactfully.
5. Don't Follow/Unfollow, don't use Instagram pods, and don't buy engagement. They're not worth it and companies can tell.
"But my friend used this company and it's REALLY legit, no one can tell—"
"Honestly I don't care if it's phony it will get me paid—"
"I am desperate. I'll try anything—"
The answer is no. No no NO NOO n0 no NOOOOOOO.
Let me explain from personal experience. I used to be in a few Instagram pods. At first, it feels good to have a consistent 10-12 comments on your photos and a solid batch of likes after you post your photo.
But reciprocating all of the comments and likes every day with 6-10 people is exhausting and takes up valuable hours. And yes, people notice the fake too-happy comments from the same people on every single one of your posts.
Companies and brands can tell when you cheat with paid followers and Instagram Pods. Just stop.
Click To Tweet
The real kicker? PR firms and marketing companies can tell. They use advanced software that can produce metrics that very accurately show the approximate percentage of ghost followers, real followers, other influencers, mass followers, how much of your engagement comes from people who use Instagram pods, and much more. Nothing is secret.
Short cuts like Instagram pods and bought comments will get your short-term gain with long-term damage to your credibility and account as a whole. And trying the Follow/Unfollow method will just get you blocked and blacklisted. Don't do it.
6. Tit-for-Tat with other quality Instagram influencers.
As I've said before, authenticity and honesty are your bread and butter for gaining real Instagram followers in 2021 despite the crappy algorithm. Everyone is fighting the same battle of posting consistently and gaining quality engagement on IG, so authentic people appreciate the authentic engagement.
In accordance with Tip #5, you don't want to only have other influencers as followers, but other people in the biz who know your plight may be more willing to help you.
My close travel blogger friends are always shouting me out in their IG stories or @-ing me in their posts because they truly think I bring value. Of course, I do the same when I can. Instagram karma is real and if you are active and honest in your engagement with your followers and other influencers, the energy is returned to you tenfold.
7. Once you hit a certain amount of followers, it becomes a matter of momentum.
The sad truth when you're starting, and a joyous gift when you reach that turning point.
Once you hit a certain amount of followers
What is that magic "certain amount"? Most in the industry would say 10K followers is the cross over from nano-influencer to micro-influencer, and the snowball effect of followers from being the Type 1 influencer I mentioned in Tip #2, begins.
8. Be unique. Seriously.
These days everyone and their mother, brother, and dog (literally) want Insta-fame for one reason or another. Practically every niche is over saturated with 80% of accounts posting the same content—recycled themes, frames, and song lyrics as captions galore.
What you want to do is be in that 20% of innovators who are going against the grain. And to do this, you should realize your most unique aspect is likely your most valuable asset.
An example:

Off the top of my head I can name maybe 10-30 other influencers in my niche of travel. The ones that come to mind fastest are the most popular, and most unique. This will be true with any of your followers. So if you don't have a huge following yet, you must be unique.

My unique badges?

At 23 I'm very young to be a travel blogger.
I'm Black/Multiracial.
In college I won $40K in study abroad scholarships.
I try to travel to unique destinations like the Republic of Georgia and Sri Lanka instead of the usual London and Paris.
In introductory conversations and in my Instagram account, I try to lead with these tidbits because they stick to my followers' memory like a fly to honey.
The algorithm is evil, of that, there is no doubt. But you're better off swimming with the tide instead of ignoring the tried and true techniques that can help boost your account's reach.
That means
Researching and making a list of relevant hashtags, and rotating through them through the week.
Likely having a business account and monitoring your peak engagement hours and response to certain types of photos, and tailoring your posting schedule to that. Don't worry, the rumors that a business account can hurt your engagement have been totally busted.
Posting with consistent frequency so your followers can begin to expect when your next photo will show up. If you don't have much content to go into the future with, post 2-3 times a week. If you have a seemingly infinite content, post once a day. How much you post isn't as important as how consistently you post.
And of course, the final piece of advice: Instagram is a visual platform. Entertain your audience. Quality, Entertainment, and Value are the three pillars of a hugely successful Instagram.
Your most unique aspect is likely your most valuable asset.
Click To Tweet
---
Which tip are you going to implement first? Do you have any more must-know tips for growing an IG account?
Pin one of the below images to save this article for later, and let's chat in the comments.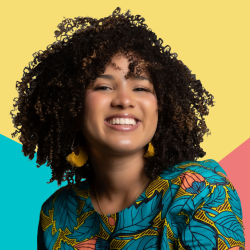 Latest posts by Gabby Beckford
(see all)