Reading Time:
5
minutes
The sun has set, and you still have energy left over from a long day of exploring the Old Town and tasting traditional Polish vodkas. The night is young, and you want to go out! But where? What is there to do in Warsaw at night, especially if you're on a budget?
Here are seven fun Polish ways to spend your moonlight nights:
Nocny Market (The Night Market)
If you couldn't guess, Nocny means night in Polish and that's also the time that you'll be able to visit this incredible market. Nocny market is 5 minutes away from Warsaw City Centre by tram and is a hot hangout spot for 20 and 30 somethings.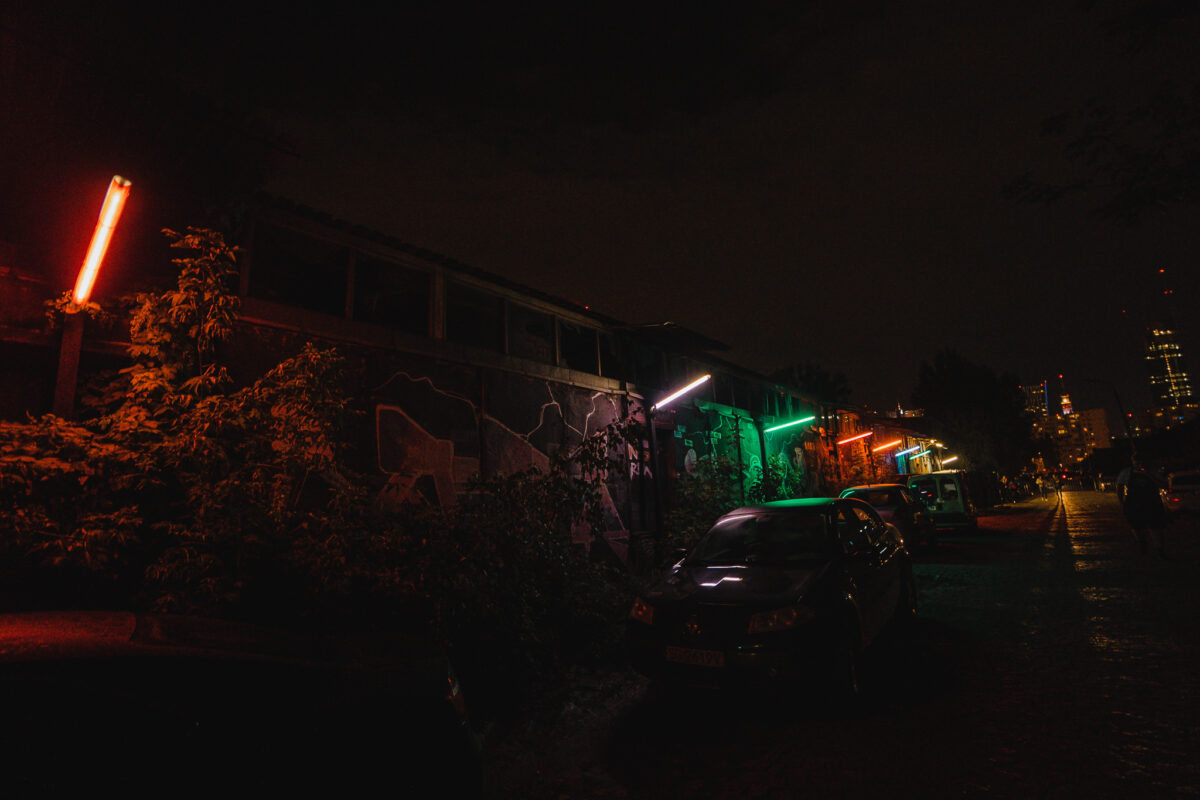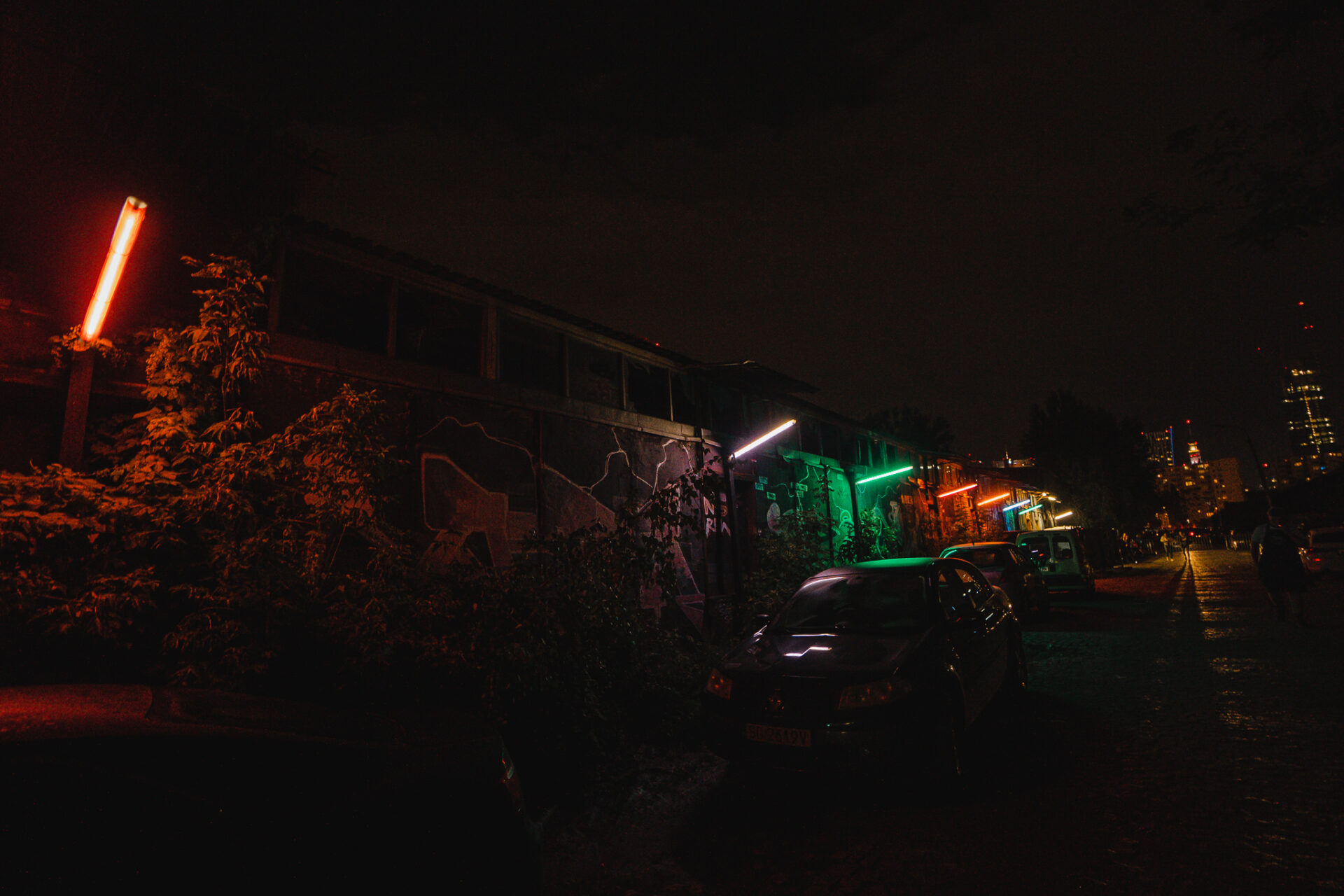 The entrance to the market is a long, dark alleyway that may have you clutching your purse close to your check, but once you follow the light at the end of the tunnel, you'll be illuminated by a neon glow and greeted by a great time.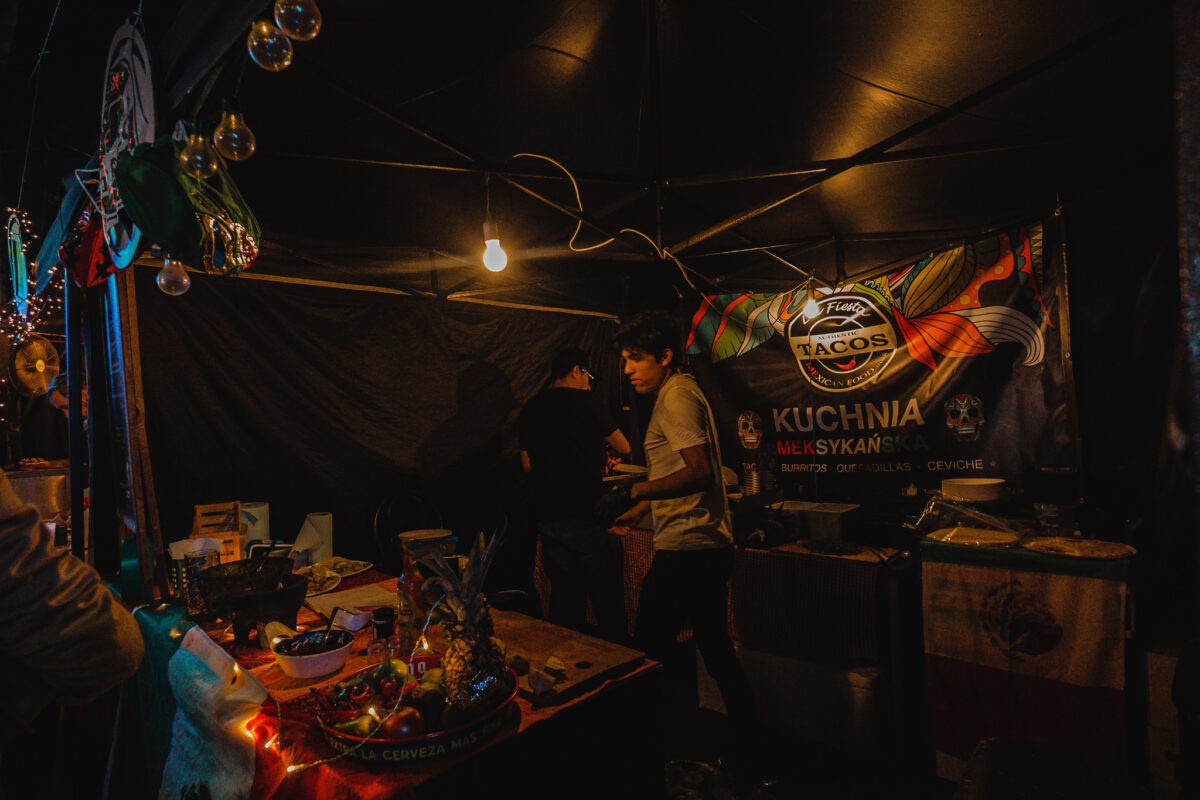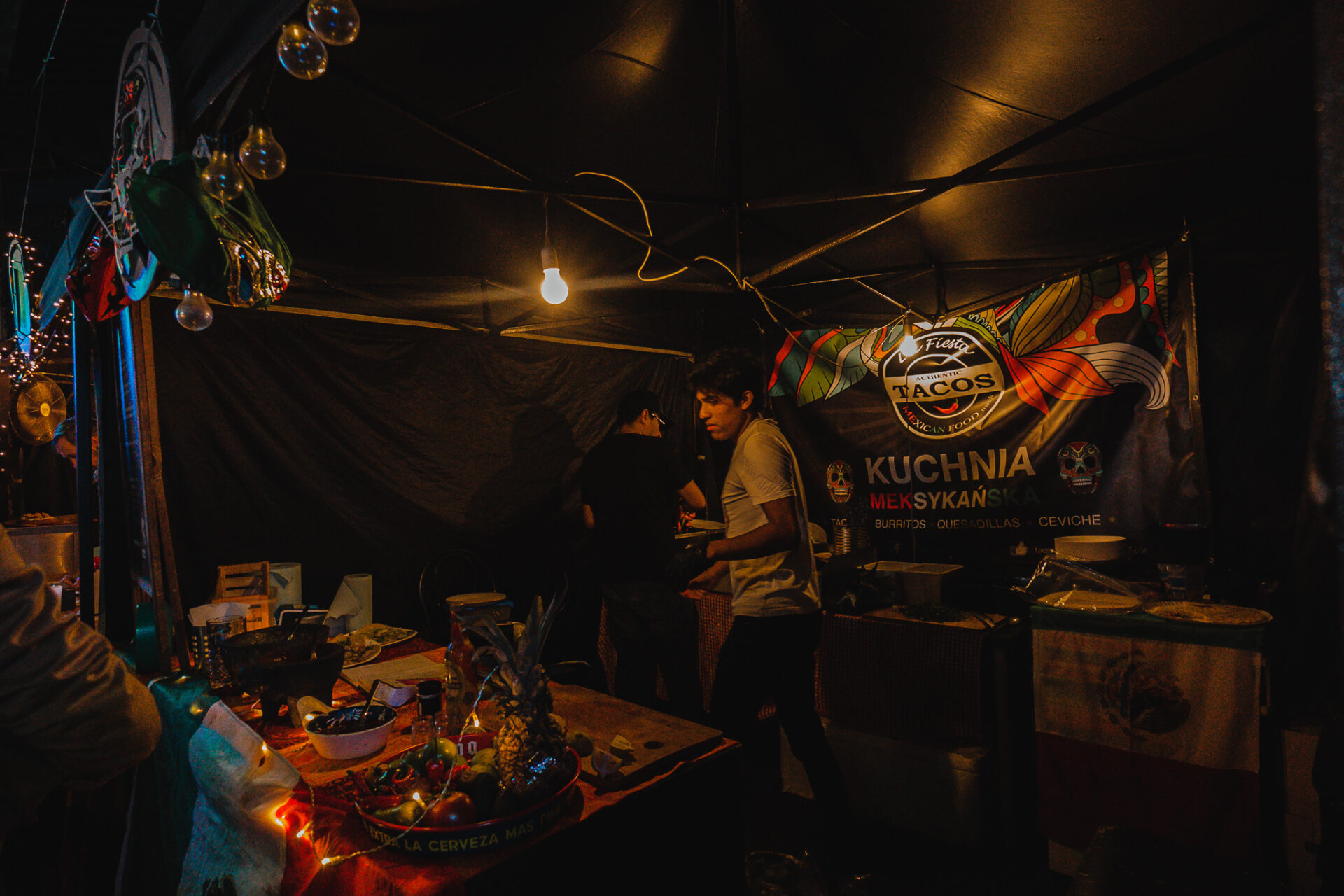 Nocny Market consists of around 15 food stalls that serve a variety of domestic and international cuisines from Georgian to Mexican to Thai to British eats. And if you're feeling thirsty, don't fret! There are enough spirit, wine, and beer bars sprinkled throughout to keep you loosey-goosey.
Come here if you're looking for a place to chat, drink, and sit amongst the locals in Warsaw.
Level 27
Rated as one of the finest clubs in the world, Level 27 is the pulsating heart of Warsaw's nightlife. Situated on the 27th floor of the Atlas Tower, there is an indoor area and an open-air terrace where different weekly events take place.
In the evenings, you can enjoy a drink at the terrace before hitting the dance floor. This circular terrace offers incredible views of Warsaw's skyline and it's the best place to spot the rising sun in the city after a long night of partying.
Dancing aside, Level 27 is also one of the best places in Warsaw to experience Polish culture and art. The club offers social & cultural events as well as dance and music performances by local artists.
Vistula Riverside
Warsaw's most interesting bar scene can be found nearby the Copernicus Science Centre, on the side of Warsaw's Vistula river. And not only that, if you're looking for a change of pace, Vistula Riverside is the place to be to drink, eat, and laze around during the day. But at night, hold on! It turns into one of the most poppin' places in the city end.
If you go there any night at 8 pm, but especially on a warm summer weekend, you'll find a long line of riverboats docked to shore. These boats are actually floating barges housing restaurants and pop-up bars ready to serve a hungry crowd of Warsaw's young nightcrawlers!
I'm heading to Warsaw and this article just filled up my itinerary! nostrovia (cheers!) 🍸
Tweet me!
Cud Nad Wisla is one of the many pop-up bars on the banks of the Vistula, which is a major hangout spot for locals in the summer. These bars pop-ups at Bulwar (meaning 'Boulevard' in English), and have been running like this for the last 3 to 5 years.
This scene is popular for teens and college students—you'll enjoy buzzing conversation on the concrete steps and while technically not allowed, you won't be far-fetched to find people BYOB-ing.
💡 If you're in town for the weekend and need ideas on how to spend your days too, you're in luck! Peep my new article: The Best Way to Spend a Weekend in Warsaw: A 3-Day Itinerary
Elektrownia
Elektrownia is a full-stop-shop mall complex in Warsaw. It's built within the compound of an old power plant and walking through you can still see the old circuit breakers, metalwork, blinking lights, and bits and bobs of the old electronic factory. But as Warsaw likes to do, it took a soviet-era piece of machinery and turned it into a modern marvel.
Inside there are many of your favorite shops and restaurants to choose from, but the best part is the bars that have great happy hour deals and a great vibe that will make the boujee millennials want to hang out all night long.
In summer, the food hall with 3 bars and 500 seats is turned into an open patio. Weekly events, including live music and yoga sessions, among others, also take place in the mall.
🎃 If you happen to visit Warsaw in October, don't miss out on the Oktoberfest at Elektrownia!
Pawilony Nowy Swiat
Pawilony (in English known as The Pavilion) is a small row of bars and restaurants tucked into Warsaw's city center and its hands down the most economic place to experience nightlife in Warsaw.
This is where the college freshmen who are ballin' on a budget go to get their 1 zloty (.25 USD) beer fix and kick it with their friends! Expect constant buzzing energy, competitively priced booze, and beer spots that don't close until 2 am. Interestingly, if you walk down the street during the day it's almost completely hidden.
It's an unsuspecting assortment of more than 20+ pubs that come alive in the night, with a mission to (as their website says) "expand Warsaw's nightlife, simply and genuinely".
Zagrywki
As an American, my eyes lit up at the sight of Zagrywki because I grew up on Chuck E. Cheese and Dave and Busters, and therefore barcades are an instant love of mine.
Zagrywki is for all ages until 6 PM when it then turns 18+ and the bar activities begin! It is a mecca of arcade games, karaoke nights, shuffleboards, and more! It is a great place to hang out in Warsaw for a Friday night with friends or even a first date.
The games room pub was scheduled to open on March 17, 2020, but the nationwide lockdown pushed the opening to later in the year in June. Located on the historic Nowy Swiat street, the Zagrywki is centrally located and adds to be a convenient stop for a Warsaw barhopping tour.
There are daily discounts and deals on different games and activities. And did I mention, there are live music events on some days too?
Multimedia Fountain Park
A popular place to experience the nightlife in Warsaw for both locals and tourists alike is Multimedia Fountain Park where you can see the light show.
As the name suggests, the show includes an elaborate display of water dance at the fountain with music and lights. You can grab yourself a spot on the grass right across the fountain to enjoy the show. Many locals also bring along a small picnic and snacks to munch on..
In December, the light show is performed to the tunes of Christmas carols and special Christmas decorations are set up to celebrate the festive season.
Warsaw Nightlife in the Summer
Free Outdoor Cinemas
Like much of Europe, summer is the best time to visit Warsaw. One of the best free nighttime activities to do in Warsaw in summer is to grab a blanket and watch a movie in one of the many open-air summer cinemas across the city.
The Summer Film Capital is an outdoor movies summer event in Warsaw under which 23 different movie arenas are set up all across the city.
Celebrate The Warsaw Uprising Anniversary
The Warsaw Uprising anniversary is celebrated on the 1st of August. This event marks the occurrence of the Varsovians taking over Warsaw to flee the Nazis, which resulted in a 2-month long uprising that destroyed the city entirely.
At 5 PM on its anniversary, a siren blows across Warsaw and the entire city comes to a standstill to pay tribute to the ones who lost their lives protecting Warsaw. After that, there is an official parade at Vistula and street concerts all night long at different spots in the city.
The International Street Art Festival
This one-of-a-kind street art festival happens in Warsaw from 14th to 16th of August. The International Street Art Festival is a celebration of art and culture in the city and has been happening in Warsaw since 1993.
During these three days, there are different musical, dance, and circus performances throughout the day. The events are categorized as family, day, and night events.
Warsaw Nightlife in the Winter
Winter Skating
Warsaw comes to life in winter in the shape of winter skating at different locations all across the city. It's no secret that winters in Warsaw can be long and harsh.
To help the tourists (and locals!) deal with the gloomy, snowy days, Warsaw Tourism installs giant ice skating rinks. Some of the most popular (some free & some paid) ice skating rinks in Warsaw can be found at Torwar, Old Town Square, National Stadium, and Plac Europejski.
Warsaw Christmas Market
The festive season in Warsaw is as beautiful as it can be! Just after Thanksgiving, small Christmas markets start to pop up in different parts of the city. You can obviously buy all things festive there, and indulge in some of the best local Christmas snacks and mulled wines.
The largest Christmas market in Warsaw is set up outside of the Palace of Culture and Science and runs throughout December. Visiting Warsaw's Christmas markets is a memorable way to spend your winter nights!
Warsaw Wilanow Palace
Winter is the best time to explore the snowy Warsaw Wilanow Palace. The 7th-century palace and its garden are decorated each year in winter with lights and artistic winter installations.
A self-guided walk across the garden will take you through the beautifully lit garden. The entrance fee for the palace is about 12 zlota (about 2.5 euros)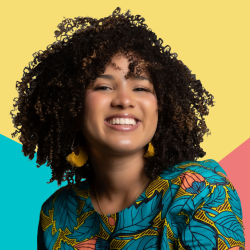 Latest posts by Gabby Beckford
(see all)